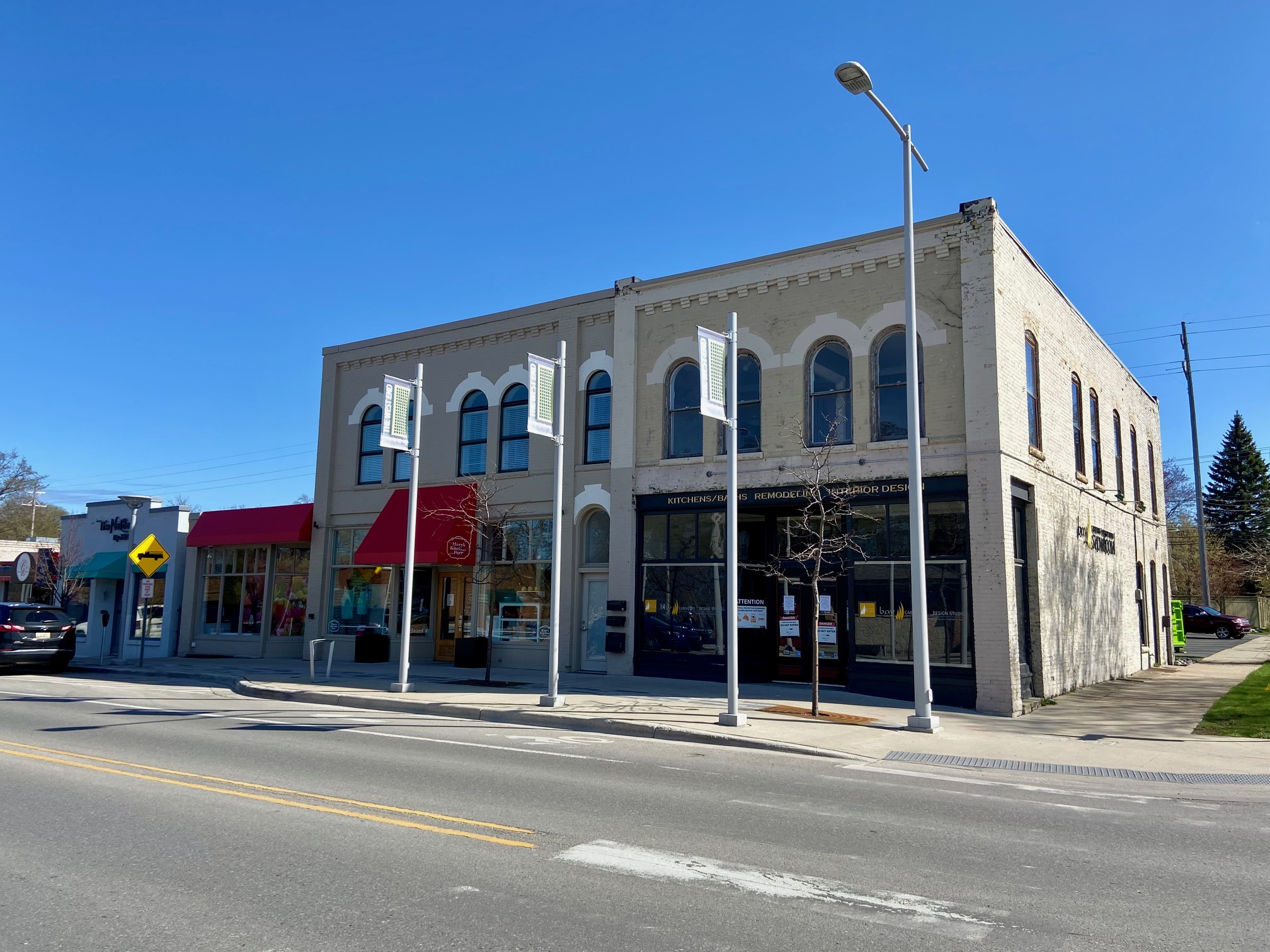 Modern Bird, Fresh Coast Beer Works Opening Downtown; More Restaurant, Retail News
By Beth Milligan | April 19, 2021
Modern Bird is planning a new restaurant in a historic building on West Front Street, Fresh Coast Beer Works and Ubrew are coming to Park Street, West Bay Beach is targeting a May unveiling of its Delamar hotel brand and new waterfront restaurant Artisan – and more businesses are on the move in The Ticker's latest look at restaurant and retail news.
Downtown TC
After two years of selling baked goods at the Sara Hardy Downtown Farmers Market and running occasional pop-ups, husband-and-wife team Andy Elliott and Emily Stewart have secured their first brick-and-mortar location for Modern Bird at 541 West Front Street next to Mary's Kitchen Port (pictured).
Elliott and Stewart have begun renovations on the historic building – which was purchased by an investment group earlier this year and leased to the couple – with the aim of opening a 36-seat restaurant with a full bar and open kitchen concept by the end of 2021. Longer-term plans could include converting the upper floor into a private dining room space. "It'll be a 9am-9pm kind of place, with breakfast, lunch, and dinner," says Elliott. "It'll be fine casual, using a lot of local and Michigan products. We'll have craft cocktails using a lot of local distilleries, a full wine program. We're really into natural wines, so that'll probably be a feature." City commissioners will be asked to sign off on the liquor license application for the new establishment at their 7pm meeting tonight (Monday).
Many of the items Modern Bird has become popular for at the farmers market – where Elliott and Stewart will sell their wares again this summer while they build out the restaurant – will also be featured at the brick-and-mortar location, including their breads, desserts, and baked goods. The duo brought 10 years of cooking and baking experience with them from Chicago when they moved to Traverse City in 2018 – Stewart has family ties to the region – and wanted to spend time feeling out the market before launching a new restaurant. "One of the reasons we did the farmers market, aside from getting some brand recognition, is we didn't want to come into the community and just open something right away and have no idea what we're doing," Elliott says. "This is a really cool space…it's going to be very neighborhood-based."
Also on the city commission agenda tonight is a returning liquor license application for the planned new brewery and restaurant Loco Boys Brewing Company at 901 West Front Street (the former Impres Salon Spa building). The application from Chris and Mike Mohrhardt was tabled last month due to noise and parking concerns, but the applicants have since worked through those issues, according to city staff. City Planning Director Shawn Winter says a parking compromise was reached that will allow interior renovations and patio construction to begin at a reduced capacity of 175 instead of the 250+ originally planned. The final capacity could be adjusted up or down depending on the final number of parking spaces. The applicants are also locating the patio away from nearby residences and are working on screening options to reduce visual and noise impact.
Also in downtown Traverse City, Chuck Green and Aaron Spangler are planning a late May opening of Fresh Coast Beer Works and Ubrew Homebrew Supply at 120 Park Street. The partners are relocating the businesses from their former Cass Road location and will offer a taproom and homebrew supply story in the heart of downtown. "The brewery itself will be bigger – we've got a new system that's five times as big as the old location," says Green, estimating the building capacity at 120. "Our intention is to have six beers that are staples on tap all the time, and another six that are seasonal or experimental." The taproom will offer both indoor and outdoor seating, with planned hours of Sunday-Thursday 11am-10pm and Friday-Saturday 11am-12am.
Around the corner at 332 East Front, national franchise The Big Salad is planning a summer opening for its first Traverse City location. The company specializes in "using the absolute freshest ingredients" for its menu of salads, sandwiches, soups, and smoothies. The eatery will occupy half of the space formerly held by Yen Yoga & Fitness; the other half will host a new Harley Davidson retail store planned to open in May.
West Bay Beach/Delamar Traverse City
West Bay Beach is preparing to relaunch as Delamar Traverse City in May – a transition two years in the making. As part of the rebrand, the hotel located at 615 East Front Street will debut its new waterfront restaurant Artisan next month, a "chef-driven, farm-to-table restaurant right on the bay that will be like no other restaurant in Traverse City," says hotel General Manager Michael Scandariato. Rick Wahlstedt, who has overseen restaurants in Chicago, Las Vegas, and Atlanta, is a partner in the project. Artisan will feature both an indoor tavern dining room and an outside bar area and waterfront dining terrace, according to Scandariato. Artisan will offer dinner only to start, with future plans to expand to lunch and brunch. In the meantime, as West Bay Beach winds down its winter poolside igloo program, the hotel will debut new lounge-style poolside cabanas starting this Thursday with drinks and live entertainment. The pop-up happy hour concept will operate Wednesday-Sunday from 5pm-9pm until the end of May.
Other news from around the region…
Kingsley Floral & Gifts will move into an expanded space at 104 South Brownson Avenue on May 1. Co-owner Karla Blackmer says and she and her husband purchased the building and are renting it to her floral business. "With the much larger space, we hope to add more in the way of gifts, indoor plants, and seasonal items such as annuals, hanging baskets, and home and garden décor," says Blackmer, adding that workshops are also on the horizon.
Marisa Farr is planning a May launch for TC Picnic Company, a "premium pop-up picnic experience" that offers customizable luxury picnic settings for groups of 2 to 20. Farr delivers and sets up the picnic experience – such as pillows, tables, linens, candles, flatware, and décor – and takes everything away at the end. Farr has a partnership with Mari Vineyards to set up picnics on the vineyard property, and is working with caterers like Fuel Your Tomorrow for private events (guests otherwise provide their own food and drinks). Farr says the pop-up picnic experience is popular in places like California, Florida, and Texas, but is relatively new to Michigan. With people looking for safer ways to have small gatherings in the pandemic, Farr says the company is already busy booking bachelorette parties, baby showers, and proposals for the summer.
Oryana West is preparing to launch a new coffee bar in the middle of its store featuring locally roasted coffee and espresso, tea drinks, Cultured Ferments kombucha, and local craft beer on tap for takeaway. The bar is planned to open the first week of May. General Manager Steve Nance says Oryana is not yet doing "Sip & Stroll" – a staple of the former Lucky's – because of COVID and strict face covering requirements, but will be able to refill clean howlers and growlers for customers. Oryana is also planning to convert the old café and community room into a larger community room and teaching space and kitchen later this year.
Finally, after running City Bike Shop in Traverse City for over 30 years, Steve and Julie Baesch have sold the store to new owner Hunter Gardner. "It was a long and serious process, but after a lot of hard work and communication, the shop is in new hands and, we hope, the right hands to carry on the tradition of high standards and fun set by the Baeschs for over thirty years," management wrote in a post on the company's website. Tech upgrades are already underway to modernize store operations and communications, according to the post.
Comment
Impact100 Traverse City Announces Latest Grant Recipients
Read More >>
Three Hundred Miles in 24 Hours
Read More >>
Munson to Ramp Up Outpatient Efforts, Regionalize Inpatient Care
Read More >>
Man Arrested After Concerns Over Blair Township Threat
Read More >>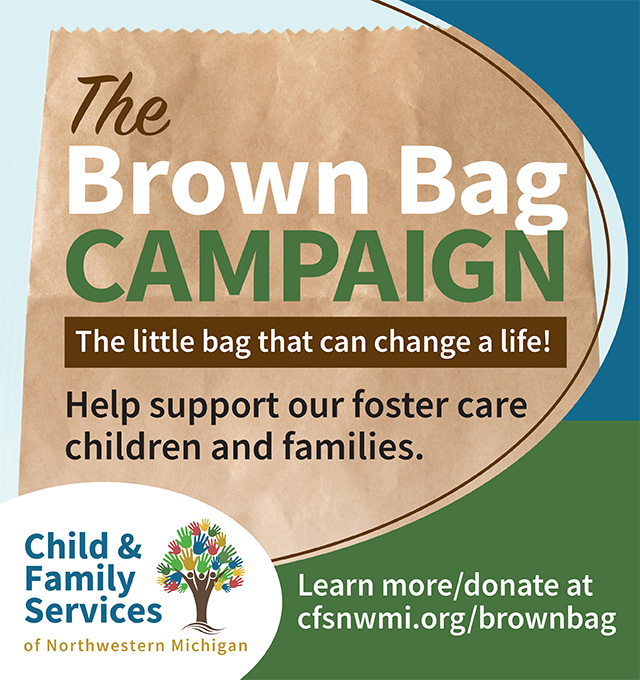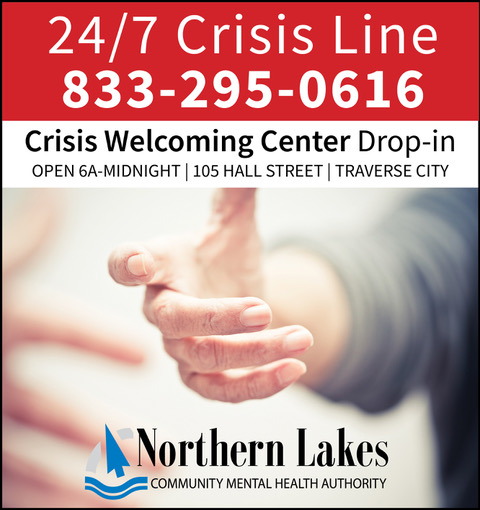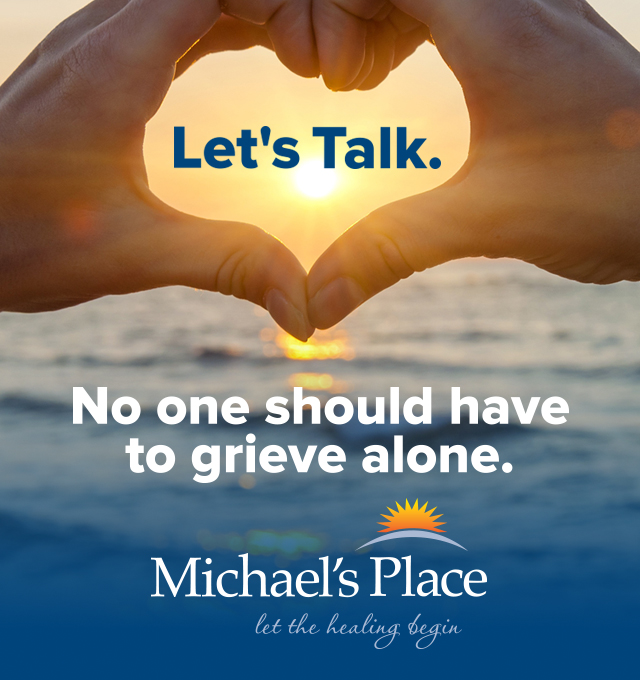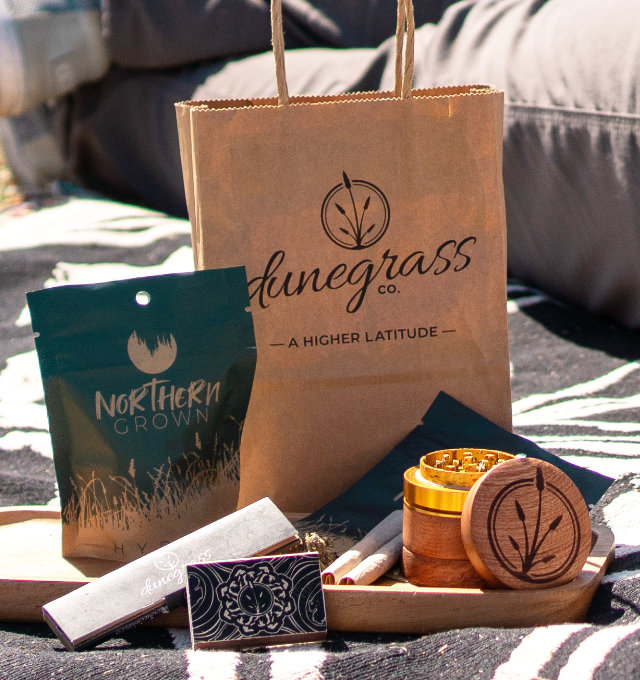 Man Arrested After Standoff in Central Neighborhood
Read More >>
Building Peninsula Shores
Read More >>
GT County Commissioners Approve Peninsula Parks Funding, Remote Work Policy
Read More >>
Join Us For Fall Recess Next Week at Seven Hills on Old Mission Peninsula!
Read More >>
Local NMC Students Traveled To Morocco Earthquake Epicenter Months Before Disaster Struck
Read More >>
TC Curling Center Sweeps Past Expectations
Read More >>
Commissioners to Offer City Manager Position to Vogel
Read More >>
From Frenzy to Focus: Northern Michigan's Fall Real Estate Update
Read More >>
Senior Services Take the Spotlight
Read More >>
Grand Traverse State Bank To Be Traverse City's Newest Bank
Read More >>