New Plant-Based Cafe, Brewery Tasting Room, M22 Expansion Coming To Downtown TC; Plus More Restaurant/Retail News
By Beth Milligan | June 7, 2021
A new vegan plant-based café is coming to East Front Street, Gaylord's Big Buck Brewery is planning a downtown Traverse City tasting room, and M22 has purchased two buildings to nearly double its space as a permanent headquarters. The Ticker has all the details on these and more downtown TC updates, plus other restaurant and retail news from across the region.
Downtown TC
A small building at 439 East Front Street that has been a popular incubator for restaurants including The Cooks' House, Patisserie Amie, and Sparks BBQ will welcome another set of entrepreneurs this summer as couple Tarah Elhardan and Satya Pillay open vegan café Zest Plant-Based Kitchen.
Elhardan says the duo is targeting a late June opening for the breakfast and lunch spot (pictured), which will be 100 percent vegan. "We are trying to do as little processed vegan food items as possible, working with whole food plants," explains Elhardan. "So our smoothies will be whole plant-based ingredients, (using) whole fruit versus a fruit concentrate." The menu will also feature acai and whole-grain bowls, gourmet toasts, breakfast burritos, salads, and Indian offerings including samosas and curries. "My husband has a background in healthcare and I have a background in mental health, and what you eat really affects your energy levels and your physical, emotional, and mental health," Elhardan says of the couple's passion for plant-based food.
Zest Plant-Based Kitchen will primarily be a to-go café, with no immediate plans for indoor seating (that could change in the winter, Elhardan notes). The owners will seek approval from city commissioners tonight (Monday) to lease city-owned space immediately adjacent to the restaurant building for outdoor seating, an arrangement the city has approved for past tenants.
Also on the city commission agenda tonight, the owners of Gaylord's Big Buck Brewery will seek liquor license approval to open a new tasting room at 317 East Front Street. "The intent of a Traverse City tasting room would be to have some of the same great beers, spirits, and wine we have in Gaylord," the owners wrote in their application. The license would allow Big Buck to ferment up to three barrels of beer on-site, with other flavors coming from the main brewery. The tasting room will offer simple food options – including some potential grab-and-go offerings – and occasional live entertainment, according to the application. The owners also hope to "exploit the locating of the tasting room" along the Boardman River and offering outside seating on the back side of the building.
Further down Front Street, M22 owners Matt and Keegan Myers have purchased their building – which they were previously leasing – as well as the adjoining building that formerly housed Sugarkissed. The purchase nearly doubles their space to just under 5,000 square feet and cements the Front Street location as the flagship headquarters of M22. "We really love that location in the heart of Traverse City, and we wanted to secure something long-term as our permanent home," says Matt Myers. "We can settle in and get comfortable now knowing we can be there as long as we want." M22 is currently renovating the old Sugarkissed space with the goal of opening the expanded storefront by early July. The bigger space will allow for expanded inventory, potential new product lines, and a featured space for M22 Micro Adventures, the company's guide to local outdoor adventures.
Also downtown, new antique store Yellow Umbrella Vintage opened its doors in May in the Front Street Commons (aka the Arcade), offering "gender-neutral vintage clothing and accessories as well as furniture and décor from the 1940s to the 1990s." At 436 West Front Street, new bike repair and retail shop Wild Card Cycle Works recently opened for business in the former Auto Service Center – also the new headquarters for Kayak, Bike & Brew. Finally, The Tasting Room in the Breakwater building on Garland Street will open for lunch sometime this month, according to partner Christine Skibowski. "Then when the licensing is in place, we will be open in the afternoon and evening with our full menu specializing in small plates, wood-fired pizzas and hand-crafted spirits sometime in July," she says.
Other openings, closings, and moves across the region…
Eastpointe-based restaurant chain Detroit Wing Company will open its first northern Michigan location in Traverse City this fall. The company, which features from-scratch menu items including classic and boneless wings and chicken tenders with 19 different sauces, will be located at 1201 East Front Street near Dickey's Barbecue Pit. "We're expanding Detroit Wing Company to many new communities this year, and we've had so many requests to bring the brand to the Traverse City area," Detroit Wing Company Founder Gus Malliaras said in an emailed statement to The Ticker. "Working with our franchisee, Adam Earle, we're looking forward to bringing our fresh, never-frozen wings and house-made sauces and sides to northern Michigan wing fans."
Great Lakes Potato Chips is relocating its entire headquarters – including all production and warehousing operations – from its current site on M-72 near Rove Estate to the Chums Corner industrial park near Turtle Creek Stadium. Owner Chris Girrbach says the company outgrew the M-72 space, which it's had since 2009 when Great Lakes Potato Chips first launched. The facility will expand from 14,000 square feet to 24,000 square feet at the new location, with room to build out to 40,000 square feet in the future. The new building is anticipated to be ready by this fall, with production likely moving over in early 2022. Girrbach says the company will either lease or sell the M-72 property once the transition is complete.
The Refillery Traverse City, which launched as a delivery and shipping-only company this spring offering a range of sustainable, all-natural products including refillable items like laundry soap and cleaner spray, now has a brick-and-mortar storefront. Owner Sarah Lange opened her doors May 28 in Suite 10 of the Mercato in Building 50 at The Village at Grand Traverse Commons. The store includes a refilling station where customers can bring in their own clean, dry containers to take home products in bulk. Also inside Building 50, Trattoria Stella has opened an expansion of its restaurant called the Rinaldo Gallery. The hallway space offers first-come, first-served seating with a full bar menu and limited food menu, allowing diners to either enjoy a quick snack or beverage as a standalone experience or to have a drink while waiting for a table at Stella. Hours are Friday and Saturday beginning at 4pm.
Two Traverse City businesses are changing hands. Partners Alaina Leech, Kristy McClellan, and Michael Topp have purchased wine shop Bon Vin at 539 Eighth Street from owners John Dressler and Ric Cerrini and are relaunching the store as Lake District Wine Co. "Our goal is to be your neighborhood wine shop offering everything from the Old World to the New World with an added emphasis on local wines," says Leech. "We plan to offer educational tastings, industry collaborations, various membership opportunities, and an e-commerce store." Leech adds that a "makeover" and an official grand opening party are in the store's future, but that the business is open seven days a week in the meantime. Also, after 19 years in business, Halloween Superstores and Party Giant owners Greg and Jenny Keller are retiring and selling the stores to Paul Moquin (their son) and his partner Mira Witkowksi. Moquin is planning an expansion of the seasonal locations in 2022, while Mitkowski will grow online sales. Halloween Superstores is expected to return this fall to Buffalo Ridge Center near Oryana West.
Fans of shuttered Suttons Bay restaurant Gold Baby Biscuits can find the company's popular biscuit sandwiches at a new location this summer: a food trailer on the Dockside Party Store property on West Bay Shore Drive. New Dockside manager Scott Swanson added the custom trailer to the site as an auxiliary kitchen for the store, then invited Gold Baby Biscuits' Lyndsey Egli and Alicia Manson to use the space. Manson says Gold Baby Biscuits will operate out of the trailer most weekends all summer (hours are posted weekly on Instagram). "The Gold Baby community is being reborn, and it feels so good," she says. The duo's other local venture, Ponyboy Bake Drop, may also make an appearance at the trailer, Manson says.
Finally, a number of businesses previewed in previous editions of The Ticker have officially opened their doors, including The Butcher's Block by Maxbauer on South Airport Road, the new Tiki Pineapple location on US-31 in Acme, Gemini Sandwich at The Coin Slot property on East Front Street, ice cream truck Sugar Buzz TC in front of Mancino's in Chums Corner, and Habibi Middle Eastern Coney on Cochlin Street. One business has also closed its doors in Traverse City: the Gap Factory Store inside the Grand Traverse Mall. While Old Navy remains open in the mall, the Traverse City Gap was one of hundreds of locations planned to be axed across the country by the end of 2023. Only a handful of Gap Factoy stores remain open in Michigan, all of which are located downstate.
Comment
Michigan State Police To Reopen Traverse City Post
Read More >>
Save The Date: Recess of Giving December 7!
Read More >>
Townships Use Moratoriums To Address Hot-Button Issues
Read More >>
Great Lakes Incubator Farm Receives Nearly $700K Grant
Read More >>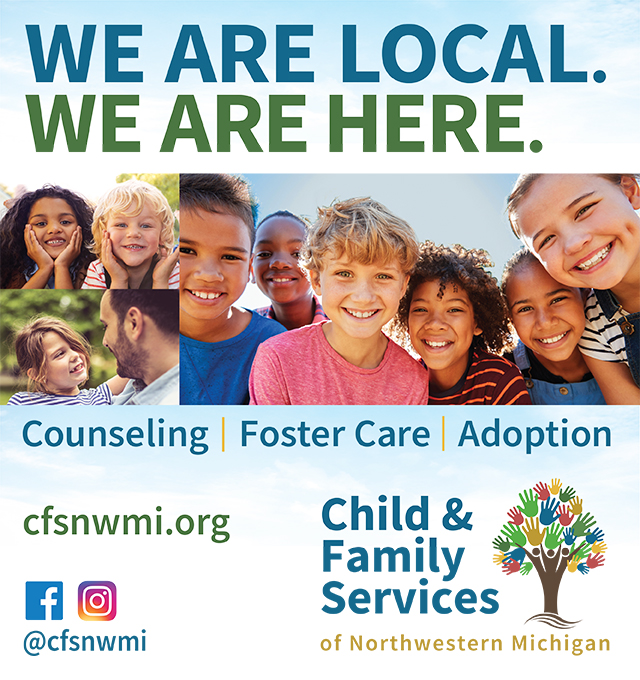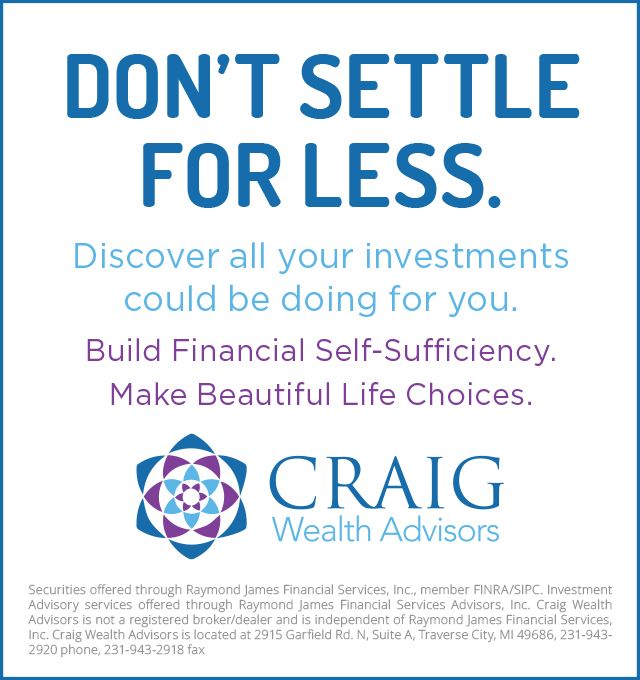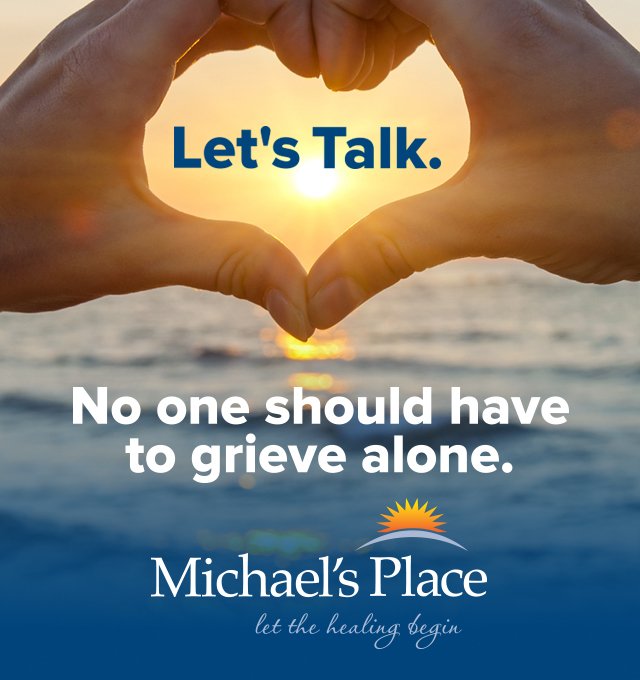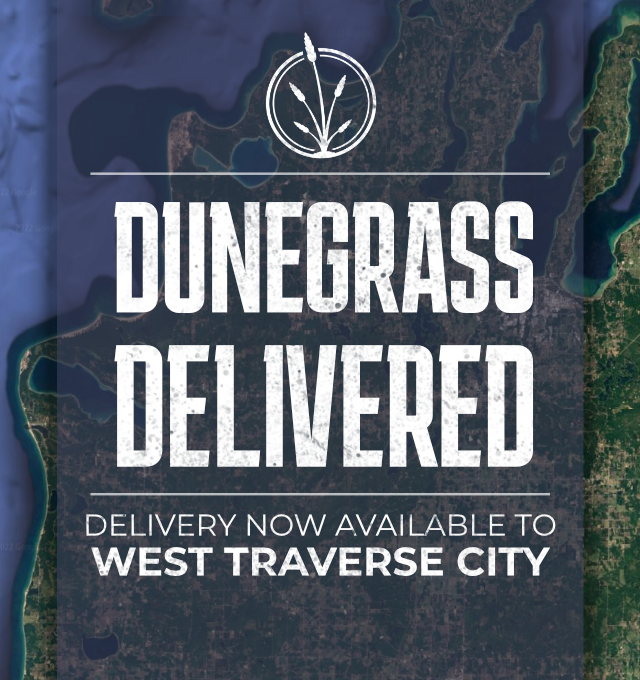 Last Call For City Commission Applicants
Read More >>
Spotlight On Northern Michigan Artisans, Makers & Crafters
Read More >>
Curling Center On Track For January Opening; More Additions Planned At Kmart Property
Read More >>
Snow, Freeze, Thaw, Melt: How Local Ski Resorts Navigate Big Weather Fluctuations
Read More >>
Turkeys, Tonics, And Tales Of Thanksgivings Past In Traverse City
Read More >>
Is Thanksgiving Eve Really The Busiest Bar Night Of The Year?
Read More >>
How NMC's Newest Degree Could Help Shape Water Cleanup Projects In Michigan And Beyond
Read More >>
Downtown Light Parade Rescheduled For Tuesday
Read More >>
It's The Ticker and TCBN's Only Sale Of The Year: 40-65 Percent Off
Read More >>
Road Project Updates: Hartman-Hammond Bridge, Bluff Road, Veterans/Cedar Run/Voice Resurfacing
Read More >>