NMC's New DEI Leader Is All About 'Embracing The Tough Conversations'
By Craig Manning | Aug. 11, 2022
Honest, open, and civil conversations: That's what Marcus Bennett is hoping to bring about in his new role as Northwestern Michigan College's leader for Diversity, Equity, and Inclusion (DEI).
For the past 11 years, Bennett has been a key member of the NMC community, serving as the college's associate dean of campus and residence life. He'll continue to play that role going forward, but now he's also pulling double duty: As of July 1, Bennett is NMC's special assistant to the president DEI. The job is the first position in NMC's 51-year history focused specifically on DEI, and it marks a significant step forward in the implementation of the college's new strategic plan.
The strategic plan, which NMC officially adopted in January, outlines five broad strategies for the college to focus on through the end of 2025. One of those strategy areas is DEI, with a broad mission to "Cultivate an inclusive environment that fosters a sense of belonging and delivers equitable opportunities so all students and employees are able to thrive and succeed." The section also identifies several sub-goals or objectives under that DEI umbrella, including implementing DEI training for all staff, improving application, enrollment, and retention statistics for "vulnerable student populations," and hiring a part-time DEI leader. Bennett is that leader.
A month in, Bennett says he has mostly been focused on getting a lay of the land and making connections that will help drive NMC's future DEI initiatives. "My main takeaway [from the first month] is that it seems like there are a lot of people willing to work with me, from students and staff to community stakeholders, groups, and organizations," Bennett says. "It's been a very welcoming experience. I see great opportunity for people to come together and work on some initiatives, and I'm super excited that we get to work together to carry out the execution of the NMC strategic plan."
Despite some recent growing pains around DEI in norther Michigan – in particular, a mock slave trade incident at Traverse City Area Public Schools (TCAPS) last year, which landed Traverse City in national headlines and triggered a subsequent debate about the role the district should play in teaching DEI-informed curriculum – Bennett feels optimistic about NMC's work in this niche. "The college has taken such a big step [with this strategic plan] in terms of making sure that we value people and that we're going to have these conversations, and that's going to continue to advance the work of DEI," he tells The Ticker.
In Bennett's view, NMC has several characteristics in place that already make it more of a melting pot for students of different backgrounds than the average community college.
"Our name, our recognition, being one of the oldest community colleges in Michigan, that gives us a lot of connections," Bennett explains. "We have the ability to impact various stakeholders, not only locally but nationwide. With our various programs that we offer, we have a wide reach. We have students from Louisiana, Texas, New Jersey, New York, California, just to name a few. The Maritime Academy, our culinary program, those programs draw students from all over. And then, what also makes us very unique is that we are a community college that offers housing. Not many community colleges in the state offer housing."
Those factors, combined with NMC's existing penchant for serving students of all ages – "We have young learners with College for Kids, but also older adults that take classes," Bennett notes – mean that NMC is already drawing a wide variety of people to campus and to northern Michigan. Bennett sees it as an inherent responsibility for the college to make those students feel seen, heard, and valued. Growing that sense of inclusion and belonging, he says, is his top priority for year one in his new role.
"I want to focus on making sure everybody feels welcome," Bennett says. "Making sure that when people come to NMC, they can be their true, genuine, unique selves. And then, what that's going to create is a sense of belonging, because when you come to college, you want to feel like you belong, that you're part of this campus community. That's kind of my big issue. And it's not just the NMC college community; we want students to feel like they belong and are welcome in the greater Grand Traverse community, too."
What's the key to fostering that kind of belonging in northern Michigan?
"It's really about having conversations," Bennett says "Back in June, I partnered with Northern Michigan E3 and we did a Juneteenth celebration. The day before the Juneteenth event, we had a powwow. And then the week before that, there was a Pride event. I think we need to keep doing events of that magnitude that bring people together. Those are ways that the college and the community can partner together, where we can provide ways for people to come out and express themselves and feel valued, but also opportunities to engage and learn from each other about our varied experiences."
For his part, Bennett is cognizant of the ways that conversations around DEI can turn combative. Last year, he watched as talks around a DEI resolution at TCAPS turned into a political debate. He's hopeful that NMC's path forward won't be nearly as fraught, but is prepared to encounter opposition and bumps on the road.
"Sometimes, when something happens [like the community backlash to the TCAPS DEI resolution], you need to have the civility to have an honest dialogue about why people feel that way," Bennett says. "It's important to take a step back and actively listen to their concerns, to hear both sides of it. Miscommunication often occurs because people don't practice civility, so I've taken the philosophy of embracing those tough conversations."
In fact, Bennett thinks that having the tough discussions – or maybe even inviting them – might be the thing that ultimately drives progress.
"I'm hoping that, by implementing this vision [of the NMC strategic plan], that's going to open up conversation," he muses. "I want to create an opportunity where people can actually have some access to engage in dialogue, but also that they're going to do it along the lines of civility. And from those conversations, we can create some great things. It all starts with being willing to discuss a topic that may make some people feel uncomfortable. And sometimes, we don't like that uncomfortableness. But sometimes, it's having that uncomfortableness that helps you advance. It helps everyone understand that we work for the same cause. What are we here for? What are the things that we have in common? What is your viewpoint? What is my viewpoint? We want to provide those opportunities to engage and learn from each other. Because, usually, after those conversations, everybody comes out a better person."
Comment
Commissioners to Offer City Manager Position to Vogel
Read More >>
From Frenzy to Focus: Northern Michigan's Fall Real Estate Update
Read More >>
Grand Traverse State Bank To Be Traverse City's Newest Bank
Read More >>
Local NMC Students Traveled To Morocco Earthquake Epicenter Months Before Disaster Struck
Read More >>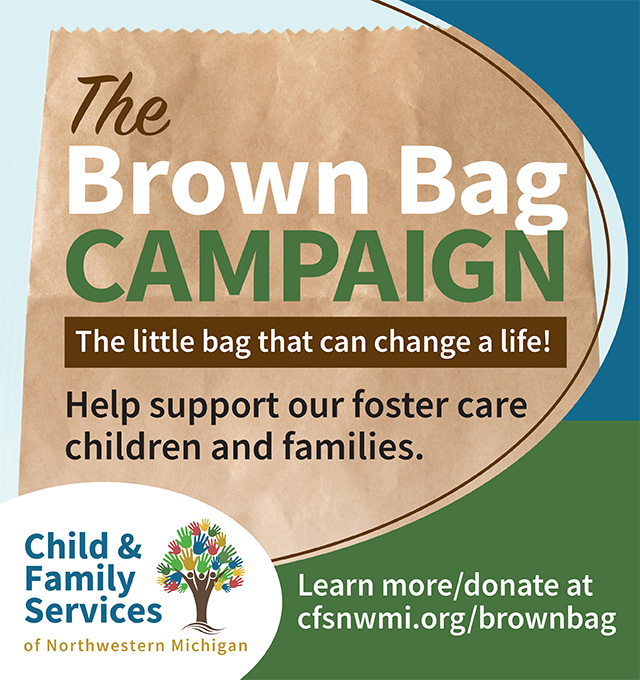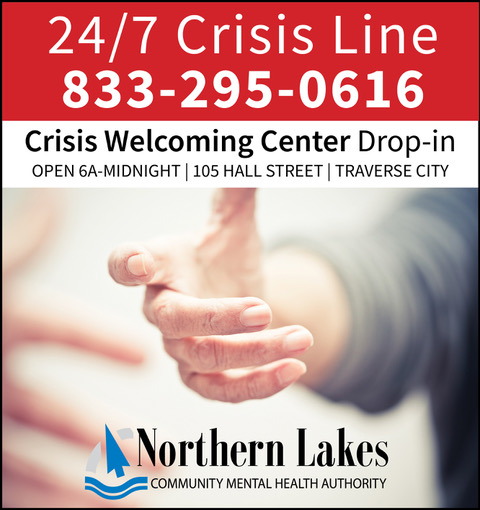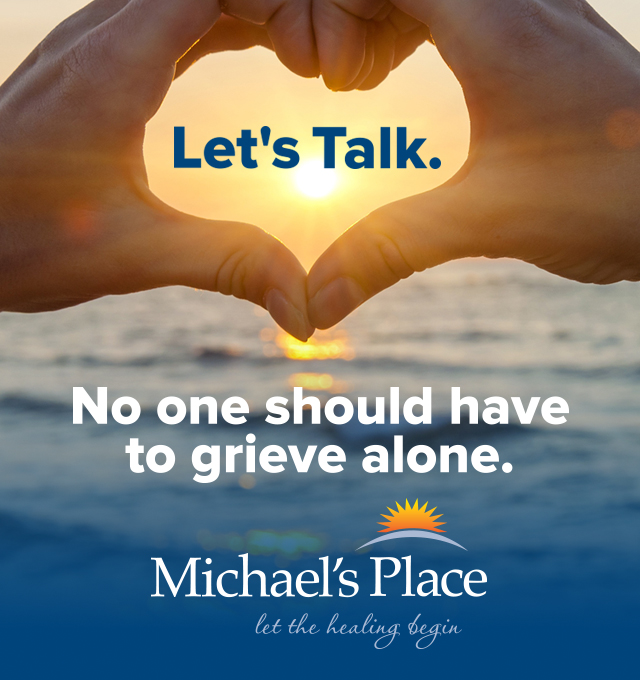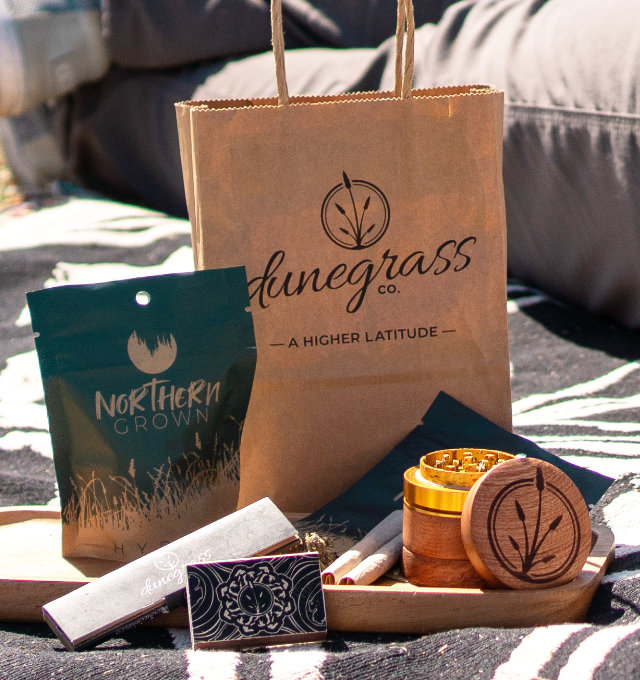 TC Curling Center Sweeps Past Expectations
Read More >>
Senior Services Take the Spotlight
Read More >>
Soon & McKeel Hagerty Launch New Foundation To Support Female Entrepreneurs
Read More >>
Two Hilton Hotels Planned for US-31/Three Mile Road Intersection
Read More >>
Peninsula Township Explores Becoming Charter Township
Read More >>
Your Fall Restaurant Guide
Read More >>
How Are We Doing? The Ticker Wants Your Opinion
Read More >>
Marentette Turns Down City Manager Offer
Read More >>
City to Talk PILOT Policy, Zoning Changes, Grandview Parkway Reconstruction
Read More >>
Local Homeowners Push Back Against Consumers Energy Over Tree Removals
Read More >>