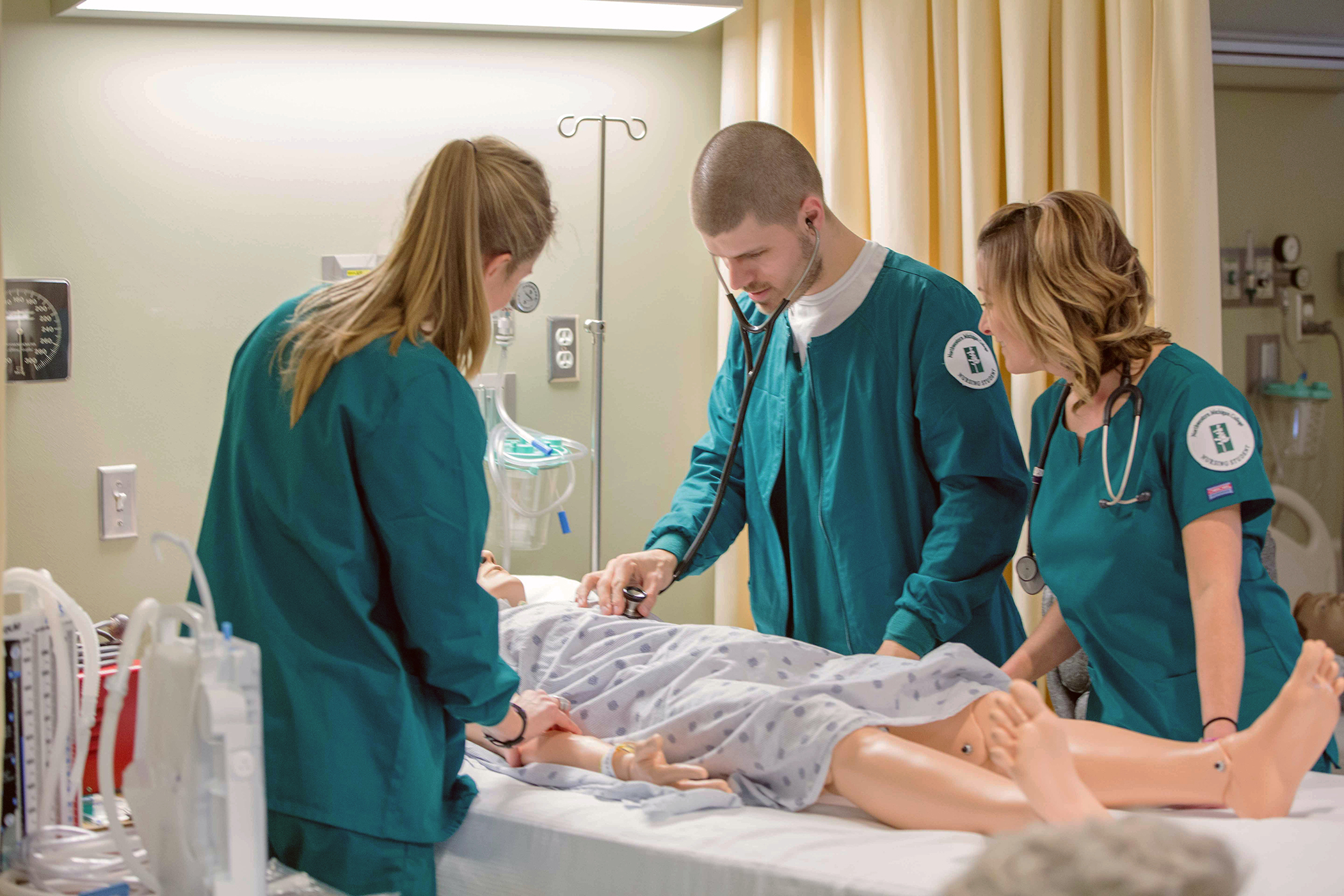 NMC, Munson Face Familiar Challenges To Four-Year Nursing Degree Legislation
By Craig Manning | Jan. 26, 2022
Officials at Northwestern Michigan College (NMC) think they could solve northern Michigan's nursing shortage. They just need a political assist to do it.
For a decade, the prospect of community colleges offering bachelor of science in nursing (BSN) programs has been a political football in a game that has pitted community colleges against four-year universities and rural parts of the state against urban ones. The COVID-19 pandemic, which has highlighted a desperate need for more nurses in northern Michigan, could be the thing that finally changes the narrative. Or, history could keep repeating itself.
On Friday, the Michigan House of Representatives Tax Policy Committee announced a hearing on House Bills 5361 and 5362, scheduled for this (Wednesday) morning. Those bills – introduced by Reps Scott VanSingel (R-Grant) and Samantha Steckloff (D-Farmington Hills) – would prohibit community colleges from collecting a property tax if they add any new "baccalaureate or bachelor's degrees." Existing baccalaureate programs would be grandfathered in, which means NMC wouldn't have to choose between collecting property tax revenue and, say, keeping the bachelor of science degrees it offers through the Great Lakes Maritime Academy. However, if the bills pass, then NMC would face consequences if it chose to offer bachelor's degrees in any new disciplines – including, crucially, a BSN.
According to Rachel Johnson, chair of NMC's Board of Trustees, the amendments would effectively create a stalemate in the conversation about whether community colleges like NMC should be allowed to offer BSN programs. Right now, there are bills in the House – introduced by northern Michigan representatives John Roth (R-Traverse City) and John Damoose (R-Harbor Springs) – intended to open that particular door. Even if that legislation were to pass, though, Johnson says the point would be moot if the VanSingel/Steckloff bills were to gain traction.
"For a community college like NMC, about a third of our revenue comes from what we collect through property taxes," Johnson tells The Ticker. "So, what would happen if these bills would pass is that it would be like bombing NMC's finances to offer a new baccalaureate degree. We'd immediately have to give up a third of our revenue."
In 2012, the Michigan Legislature passed an amendment to the Community College Act that allowed community colleges to establish their first-ever baccalaureate degree programs. That amendment specified only certain degree paths – cement technology, maritime technology, energy production technology, and culinary arts – but was originally supposed to include nursing, too. The BSN was pulled from the bills at the last minute, but has been revisited with several subsequent legislative efforts. The bills backed by Roth and Damoose are the latest incarnation of that push.
This also isn't the first time opponents of the BSN legislation have countered with bills that would prevent community colleges from collecting property tax dollars. That same chess move came about in 2020, ultimately stymying a similar BSN bill in the State Senate. At the time, NMC and Munson officials described the maneuver to The Ticker as "poison pill" legislation – a tactic in lawmaking where a legislator who disagrees with a certain bill or amendment seeks to weaken it by proposing their own conflicting amendment. Johnson views the strategy as a way for lawmakers to avoid having good faith debates about a subject – in this case, BSNs at community colleges.
"It's politics, and I get politics," she says. "But there are real people – and in our case, an incredibly important healthcare system – that are being caught up in those politics, and I don't think that's the right thing to do. At a minimum, let's take the BSN legislation at face value and have a real conversation about it, as opposed to introducing bills that would prevent us from even having those conversations."
What does the other side of the debate look like? Johnson notes that, historically, the idea of bachelor's degrees at community colleges has been "viewed by some of Michigan's four-year institutions as community colleges creeping into their territory." In other words, four-year colleges and universities are worried that baccalaureate programs at community colleges would eat into their enrollment and revenue numbers.
There are also more BSN-specific arguments. Testifying to lawmakers last year, Oakland University Nursing School Dean Judy Didion claimed that having more BSN programs in the state wouldn't actually improve accessibility to nursing education – in part because those new programs would put additional strain on already limited clinical training opportunities available to nursing students.
Ed Ness, president and CEO of Munson Healthcare, disagrees.
"Expanding the availability of BSN programs to community colleges – especially in rural areas without access to four-year colleges – does help the nursing shortage by providing access to nursing programs," Ness explains. "By design, college nursing programs are often supplemented by hospital clinical instruction partnerships. Nursing leaders also serve as adjunct professors. For example, Munson Medical Center has a strong partnership with NMC to provide clinical instruction support to promote nursing graduates in our region, and we have the capacity to continue this partnership as we seek to address our workforce needs. For Munson Healthcare, now more than ever, having a local, affordable option for obtaining a nursing bachelor's degree is a critical component in our efforts to recruit and retain our healthcare workforce."
Last fall, Ness testified to the Michigan House Education Committee that Munson Healthcare "hires more than 100 nurses per year from community colleges with an associate degree of nursing." Those nurses help staff Munson's nine system hospitals, but also leave the organization well short of its goal for 80 percent of nurses to hold BSN degrees. Only 50-60 percent of Munson nurses have the BSN credential currently. Ness also testified that Munson Medical Center was short "more than 200 bedside nurses," in part because of COVID-19. He views a BSN program at NMC as a strong step toward addressing both problems.
Johnson says she understands why four-year institutions downstate might be concerned about community colleges hosting more bachelor's programs. Institutions like Grand Valley State University and the University of Michigan exist in communities that also have community colleges, and those community colleges growing more competitive in the baccalaureate space could impinge upon university enrollment numbers. But Johnson views the result of this reasoning as a one-size-fits-all approach that leaves rural areas like northern Michigan out in the cold.
"The nice thing about community colleges is they are uniquely tied to the needs of the communities they serve," Johnson says. "Rural communities are likely the most in need of the ability to offer the BSN through their community colleges, because we don't have another option. If I'm a community college that's located right next door to a four-year institution, that's a different dynamic for my local healthcare system, in terms of access to BSNs, than what we have here."
She continues: "[The BSN] was stripped out of the legislation in 2012 partially because we kept being told, 'Four-year colleges will be able to meet this need; there's no need for community colleges to offer this degree.' But if that were true, we wouldn't be sitting here today, saying that all these Munson nurses need a BSN and can't get through the programs because there's nothing available here. For a lot of our local nurses, they can't just drive down to some downstate university to finish a bachelor's degree without it being either a financial hardship or a work-life balance hardship. But we have a community college here; we have facilities that we've invested in to offer nursing education; and we have a highly talented faculty that are capable of providing additional educational offerings. If [four-year universities] were really meeting the nursing needs here, I wouldn't be advocating to be able to offer this degree at NMC. But we're not creeping into some competitive territory where someone else is highly active. What we're saying is, 'Nobody's doing this here, and we are equipped to do it. Let us.'"
Comment
New Marriott Hotel, Senior Center Projects On Planning Commission Agenda
Read More >>
Hagerty Lays Off 6 Percent Of Global Workforce
Read More >>
Eleven Candidates Vie For City Commission Seat
Read More >>
Michigan State Police To Reopen Traverse City Post
Read More >>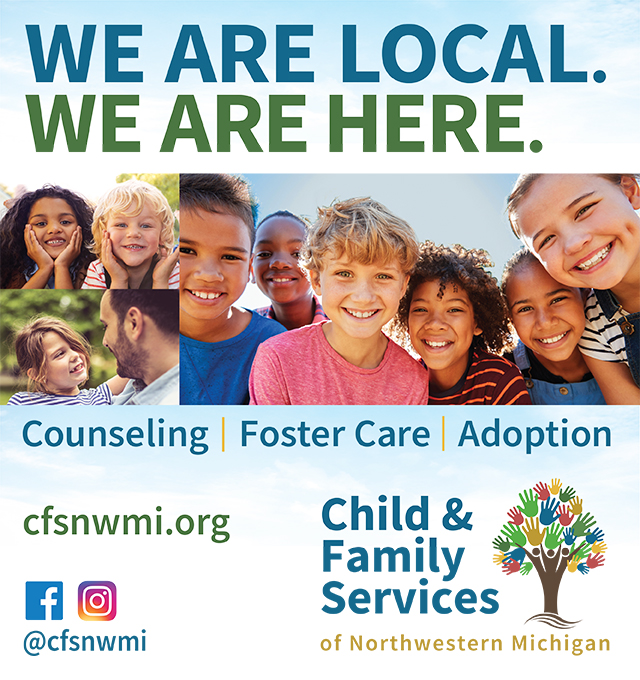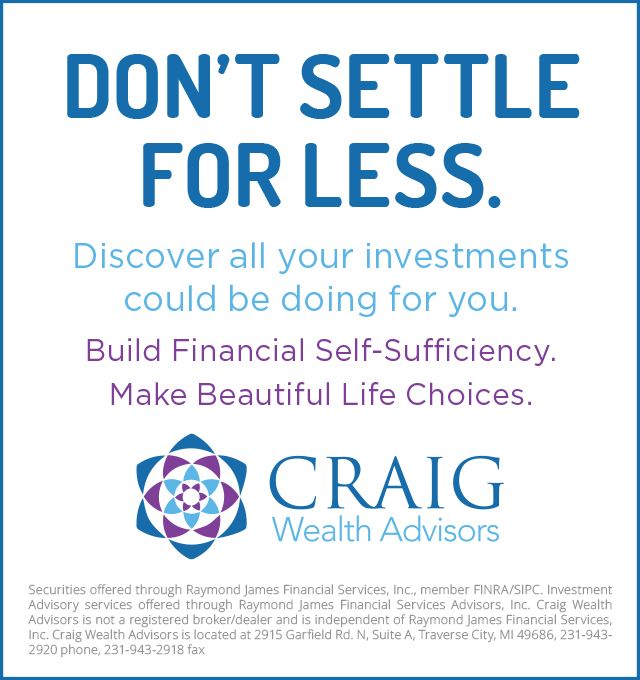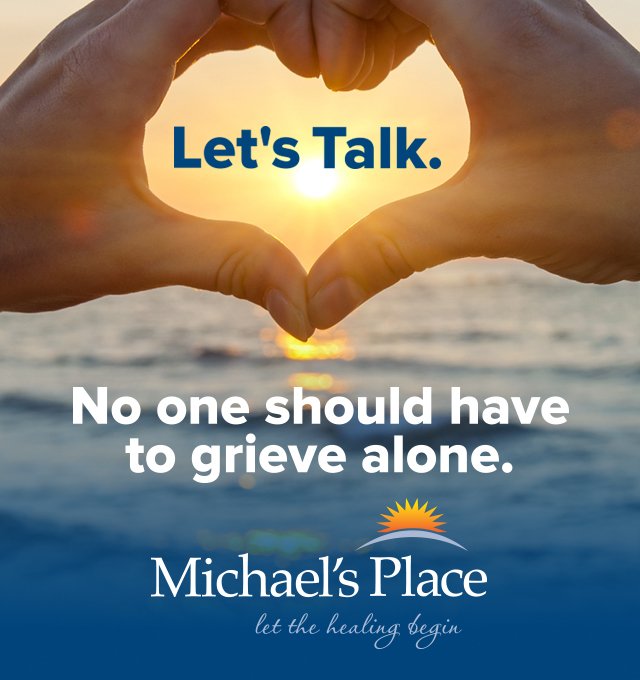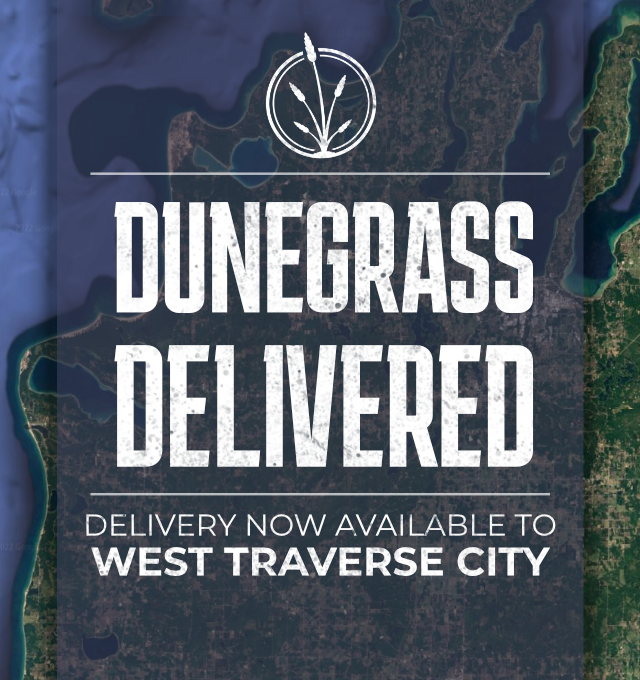 Save The Date: Recess of Giving December 7!
Read More >>
Townships Use Moratoriums To Address Hot-Button Issues
Read More >>
Great Lakes Incubator Farm Receives Nearly $700K Grant
Read More >>
Last Call For City Commission Applicants
Read More >>
How NMC's Newest Degree Could Help Shape Water Cleanup Projects In Michigan And Beyond
Read More >>
Downtown Light Parade Rescheduled For Tuesday
Read More >>
Spotlight On Northern Michigan Artisans, Makers & Crafters
Read More >>
Curling Center On Track For January Opening; More Additions Planned At Kmart Property
Read More >>
Road Project Updates: Hartman-Hammond Bridge, Bluff Road, Veterans/Cedar Run/Voice Resurfacing
Read More >>
Snow, Freeze, Thaw, Melt: How Local Ski Resorts Navigate Big Weather Fluctuations
Read More >>