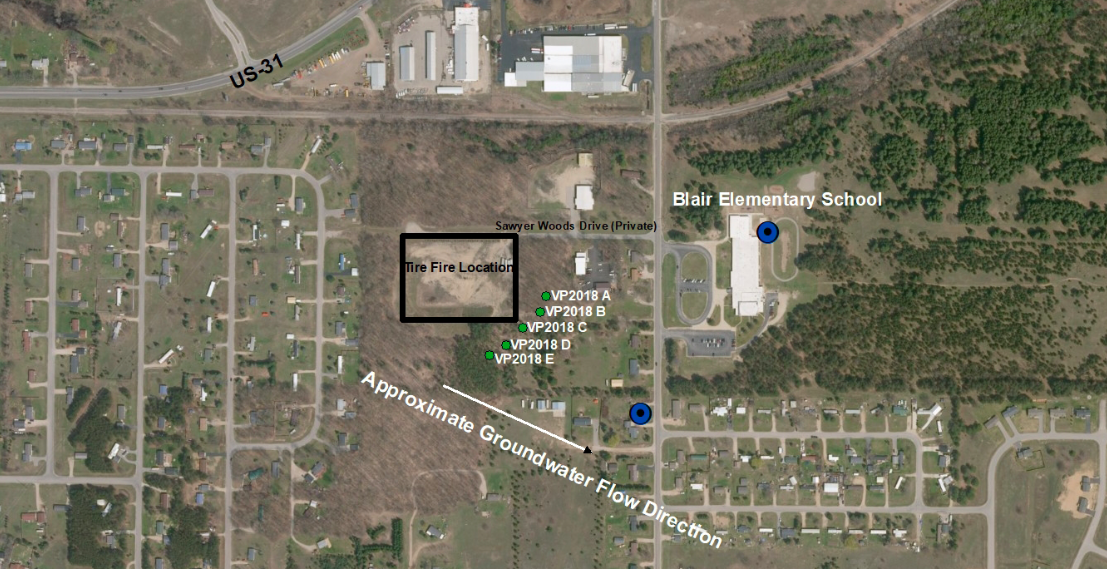 Pollution Plume Found Near Blair Elementary School, Residences
By Beth Milligan | July 27, 2018
State officials are working to confirm whether a pollution plume caused by a 1995 tire fire in Blair Township contaminated the drinking supply of nearby homes and properties with hazardous chemicals – including at a residential subdivision and Blair Elementary School. The local health department, meanwhile, is warning nearby residents with water wells to switch to bottled water for drinking and cooking needs until the investigation is completed.
The Michigan Department of Environmental Quality (MDEQ) announced this week it has confirmed the presence of elevated levels of per- and polyfluoroalkyl substances (PFAS) on four acres of land formerly home to scrap tire collection site Carl's Retreading on Sawyer Woods Drive. PFAS – which are found in numerous industrial and consumer products, including carpeting, metal plating, food paper wrappings, and firefighting foams – have been identified in recent years as an "emerging contaminant" posing health risks to humans, according to Michigan's Environmental Health department. The chemicals have been linked to "increased cholesterol, changes in the body's hormones and immune system, decreased fertility, and increased risk of certain cancers," the department states.
Firefighting foam is the likely culprit behind the presence of PFAS in Blair Township, which experienced a devastating tire fire at the Carl's Retreading site in 1995. Ignited tire piles up to 30 feet tall burned for several weeks at the property, forcing the closure of Blair Elementary School – located just 900 feet from the site – and 62 residential evacuations. Firefighters attempted to use foam to put out the fire, but later had to use a combination of water spray and partial burial of the burning tires to quell the blaze.
Three years after the fire, the MDEQ took Carl's Retreading to court for failing to properly remove the buried tires and perform required environmental clean-up at the site. A default judgment was entered against the company's owners and partners holding them liable for negligence; one year later, Carl's Retreading abandoned the site and filed for bankruptcy. While significant remediation has occurred at the property – including the removal of 36,000 tons of scrap tires and 86,000 tons of contaminated soil and ash in the early 2000s – it was only the recent flagging of PFAS as a health risk that prompted state officials to revisit the property this spring and specifically test for those chemicals.
Samples taken from multiple locations at the property in May showed PFAS concentrations at levels including 60, 69, 92, and 260 parts per trillion. According to the Environmental Protection Agency (EPA), safe drinking water levels are considered to be 70 parts per trillion or lower – a threshold Grand Traverse County Health Department Environmental Health Director Daniel Thorell believes is high and will likely be reduced in the future. Even by today's standards, however, some areas of the former Carl's Retreading site contain pollution levels nearly four times higher than federal drinking water guidelines.
Whether those contaminants have spread to surrounding properties is now the immediate focus of both the MDEQ and the Grand Traverse County Health Department. Health Department Public Information Officer Rose Ann Davis is quick to note that only properties dependent on well water are potentially at risk for contamination. "I want to emphasize that folks connected to the municipal water supply don't have to worry," she says. "They're not going to be exposed to any contamination from this event."
Still, it's estimated that at least 30 nearby properties use well systems – including Blair Elementary School. On July 16, the MDEQ took water samples from the school property and one residence directly down-site from Carl's Retreading; the test results are expected back Monday or Tuesday. Officials are hopeful that the projected southeast direction of the groundwater flow means that the well at Blair Elementary – located directly east of the tire site – escaped contamination. Should pollution be found on the property, however, Thorell says the Health Department would have to work with the state on the proper process for alerting present and past students of the school about the potential health risks associated with the plume, noting this is the first "(PFAS site) we've had in northern Michigan."
Traverse City Area Public Schools (TCAPS) Superintendent Paul Soma says the school district is awaiting instructions from the MDEQ and Health Department on how to proceed at the property. If contamination is found in the groundwater, the school district will immediately switch to bottled water on the property and speed up plans to connect to the township municipal supply. That project – estimated to cost $50,000 – was already in the district's long-term plans, Soma says.
"When the (sample) results come in, we'll take the appropriate action immediately," Soma says. "We've not been given any indication there's a need to panic, but we take this very seriously. It's on our list to connect to (the municipal water supply) anyway…it's not cheap, but in this case the safety of students would outweigh any costs. Whether or not there's contamination would impact how we prioritize (the timing of the connection project)."
According to the MDEQ, ten additional homes with drinking water wells along Sawyer Road by the Carl's Retreading site are scheduled for sampling in mid-August. Thorell says that figure was based on early estimates of the number of wells in the area; newer estimates put the range closer to 30 and will likely require the scheduling of more tests. According to Thorell, of particular concern is the fact PFAS dive deep into groundwater and are fast-spreading, making the contaminants "very difficult to remediate." They are also persistent, meaning they do not break down easily in the environment, and bioaccumulate, meaning levels can build up over time in human blood and organs.
Accordingly, the Health Department is advising residents with water well systems in the area to switch to bottled water "out of an abundance of caution," Thorell says. He adds that bathing in the water doesn't pose health risks, only ingestion.
"Right now we're just in the preliminary stages of this," Thorell says. "Defining the limits of the contamination (plume) going forward is going to be the task of the DEQ over the next several weeks and months…until we know more, I'd proceed with caution."
Residents seeking guidance on PFAS or potentially affected water wells can contact the Grand Traverse County Health Department at 231-995-6051, or click here or here for more information.
Police Searching For Gas Station Robbery Suspect
Read More >>
New Flashing Pedestrian Crossings Planned For Grandview Parkway
Read More >>
Leelanau Christian Neighbors, Samaritans' Closet Merge
Read More >>
GT Band Distributes More Than $873K To Local Organizations
Read More >>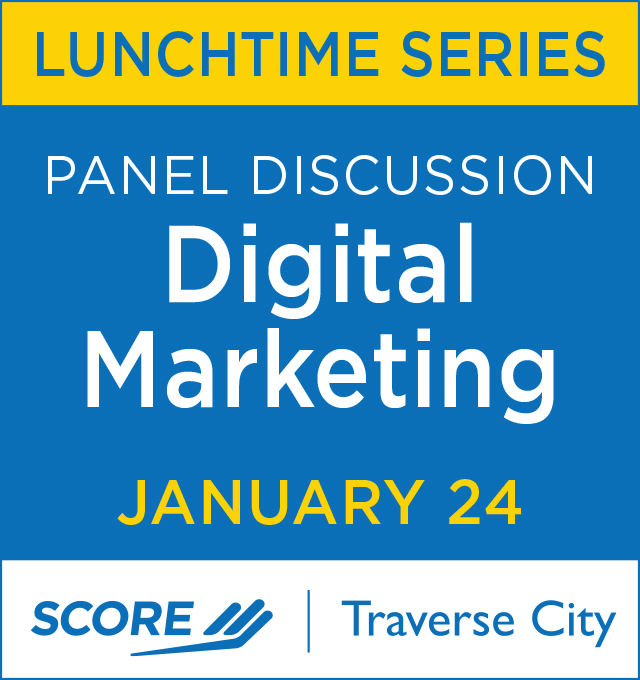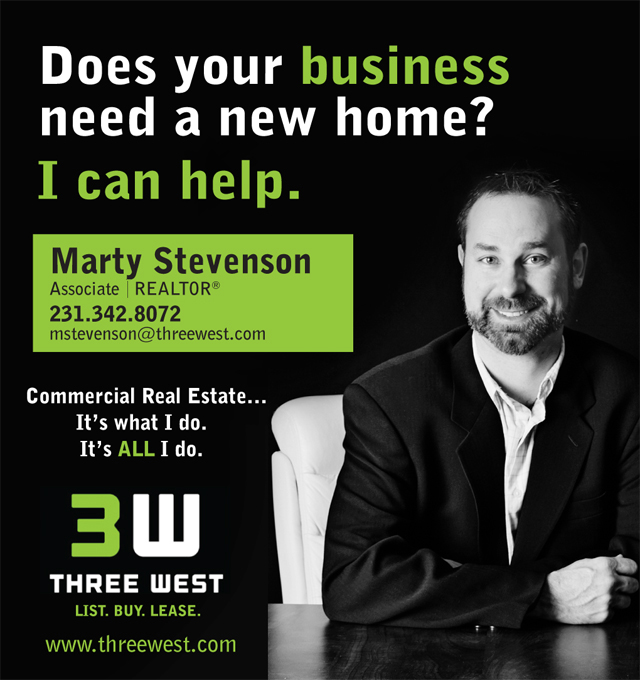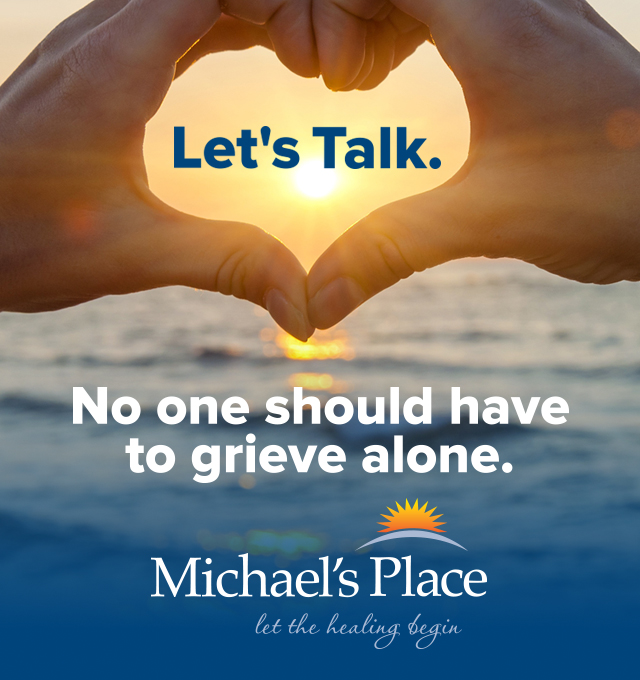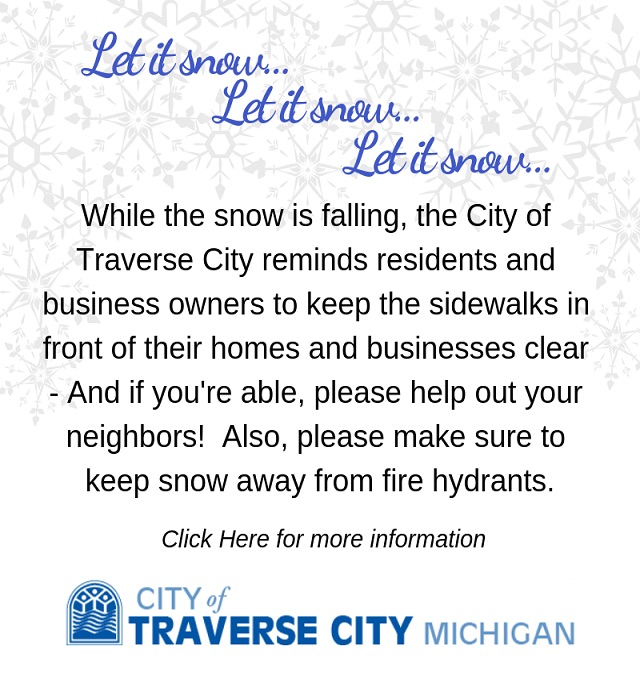 Is Traverse City Bucking A Nationwide Decline Of Bike Commuting?
Read More >>
County Commissioners Approve Prayer Policy
Read More >>
TC Planning Commission Eyes 2019 Projects, Priorities
Read More >>
Downtown TC Gift Certificate Sales Set New Record
Read More >>
Eight Charities Share $453,000 From Swingshift
Read More >>
Man Arrested For Throwing Snowballs
Read More >>
NMC Hires Firm For President Search
Read More >>
StoryCorps, Michael's Place To Partner On New Program Recording TC Memories
Read More >>
Corrections Officer Charged
Read More >>
Local Film And New Media Program Lands Statewide Acclaim
Read More >>