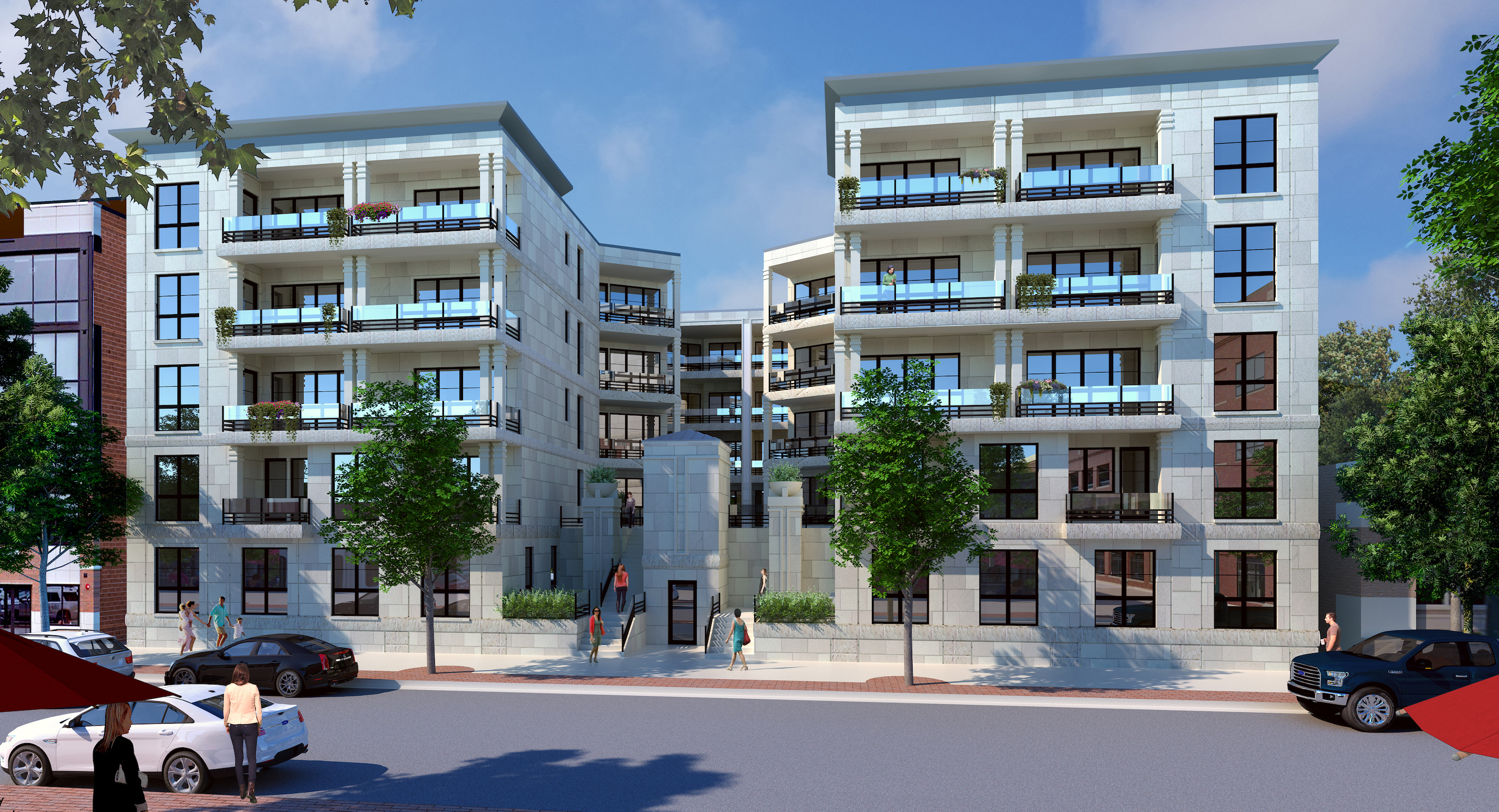 Redesigned Peninsula Place Project Moves Forward
By Beth Milligan | March 6, 2020
A Traverse City developer thwarted in his plans to build a 100-foot development on State Street is moving forward with a redesigned 59-foot project at the site – one that could offer a unique short-term rental partnership with the Park Place Hotel.
Developer Tom McIntyre plans to break ground in September on a five-story, 42-unit luxury condo development called Peninsula Place at 330 East State Street. More than a dozen units are already spoken for by early interested buyers, with the remainder officially hitting the market today (Friday). The building will have 45 enclosed parking spaces on the ground level and residential units on the upper four floors, ranging in size from 792 square feet to 1,545 square feet and in price from $336,500 to over $1 million.
Planned amenities include individual storage units, a courtyard, a large rooftop terrace and garden with views of Grand Traverse Bay, and a tenant community room. The horseshoe layout of the development – designed from the exterior to resemble two separate buildings – mimics the geographic layout of Old Mission and Leelanau peninsulas, with units placed and named after correlating real-life locations (such as The Power Island, The Leland, The Old Mission, and The Mapleton).
The project would introduce a new model in short-term vacation rentals to downtown Traverse City. Unlike other developers with projects in the pipeline who've been sweating the city's debate about banning short-term rentals in certain commercial areas, McIntyre's property is in the C-4 district, which is not one under consideration for a ban.
With no foreseeable road bumps ahead, McIntyre is in talks with the Park Place Hotel to form a partnership in which Peninsula Place condo owners could rent out their units as vacation rentals under the hotel's management. The Park Place would handle booking and cleaning units in exchange for a cut of rental revenue; renters staying in the units would have access to the Park Place's amenities, including the pool, health club, and parking. The partnership would give all Peninsula Place units – whether owner-occupied or vacation rentals – access to Park Place room service. McIntyre says the two organizations have talked about possibly connecting the two buildings, though discussions are still preliminary. Owners interested in running a vacation rental would have the option to opt into the program, or to manage their rental themselves.
While the partnership would be unique to downtown Traverse City, the hotel rental management model is not new elsewhere – other properties in the region have similar arrangements with condo owners, and "all the major hotel chains have programs like this," says McIntyre. He calls the partnership a win-win, allowing unit owners to entice renters with access to hotel amenities and the hotel to offer a different type of room stock – a particular benefit when the Park Place is booked out for major events and conferences, McIntyre says.
Peninsula Place's rules would likely allow vacation rentals with a minimum three-night stay on the second and third floors, and a minimum three-month stay on the fourth and fifths floors, which will have the largest and most expensive units. Owners on those floors might not want the steady rotation of guests the lower floors could see, says McIntyre, but would still have the option to rent out their own units for a three-month period if, say, they had a summer home on the lake. McIntyre expects a mix of buyers, including retirees from around the region looking to downsize and move into downtown, investors who will rent out their units as a revenue stream until they eventually occupy the space themselves, and owners from other states who will use their units on a weekend or seasonal basis.
Broker Ken Kleinrichert of Coldwell Banker Schmidt Realtors, which is representing the property, says he believes the building will "put a stamp on downtown," adding the vacation rental program could help lure more visitors to the district. For McIntyre, the project is a positive resolution to a messy, years-long struggle to put a new building on the site. The developer, who also built the nearby Washington Place, originally hoped to construct a 100-foot, 64-unit building on the State Street property. But he was stymied when voters rejected the proposal at the polls under Proposal 3. The city charter amendment, enacted in 2016, requires a public vote on any buildings over 60 feet tall. McIntyre sued Traverse City to try and turn over Proposal 3, but lost in Thirteenth Circuit. Rather than appealing the ruling to a higher court, McIntyre decided to cut his losses and move forward with a redesigned building.
"If we had taken (the lawsuit) to its fullest legal extent, we would've won," he says. "There's no question in our minds. But that could have been a five-year process, and from a financial perspective, it didn't make sense to litigate this case for that many years. We don't know what the economy is going to be like in five years. It felt like the right time and place for this (redesigned) project, and to let bygones be bygones."
This time around, McIntyre won't need to obtain special approvals to move forward; City Planning Director Russ Soyring confirms the project is a use-by-right. If McIntyre breaks ground this fall as planned, he says an 18-month construction period will follow, with the development ready for occupancy in spring 2022.
Comment
Roundabouts Are Here To Stay, With More On The Horizon
Read More >>
Fundraising, Planning Work Begins On Civic Center Projects
Read More >>
Michigan Relaxes Mask Requirements Following CDC Changes
Read More >>
2021 Scale Up North Awards Winners Announced
Read More >>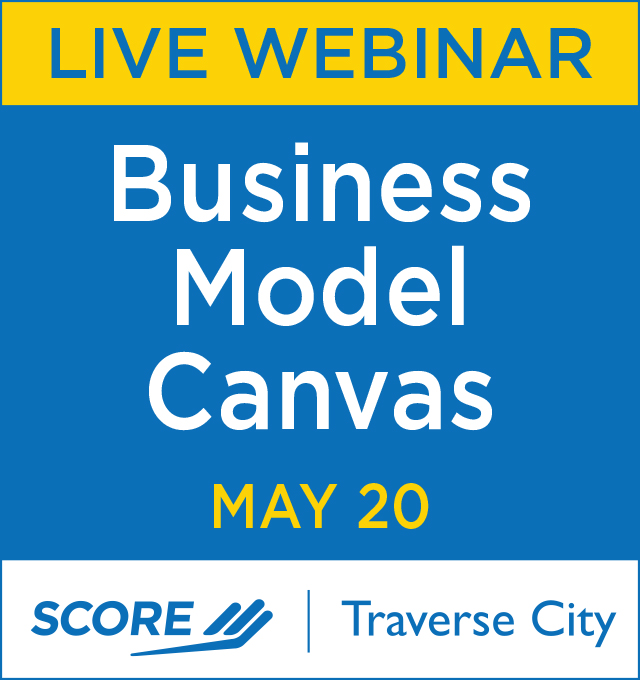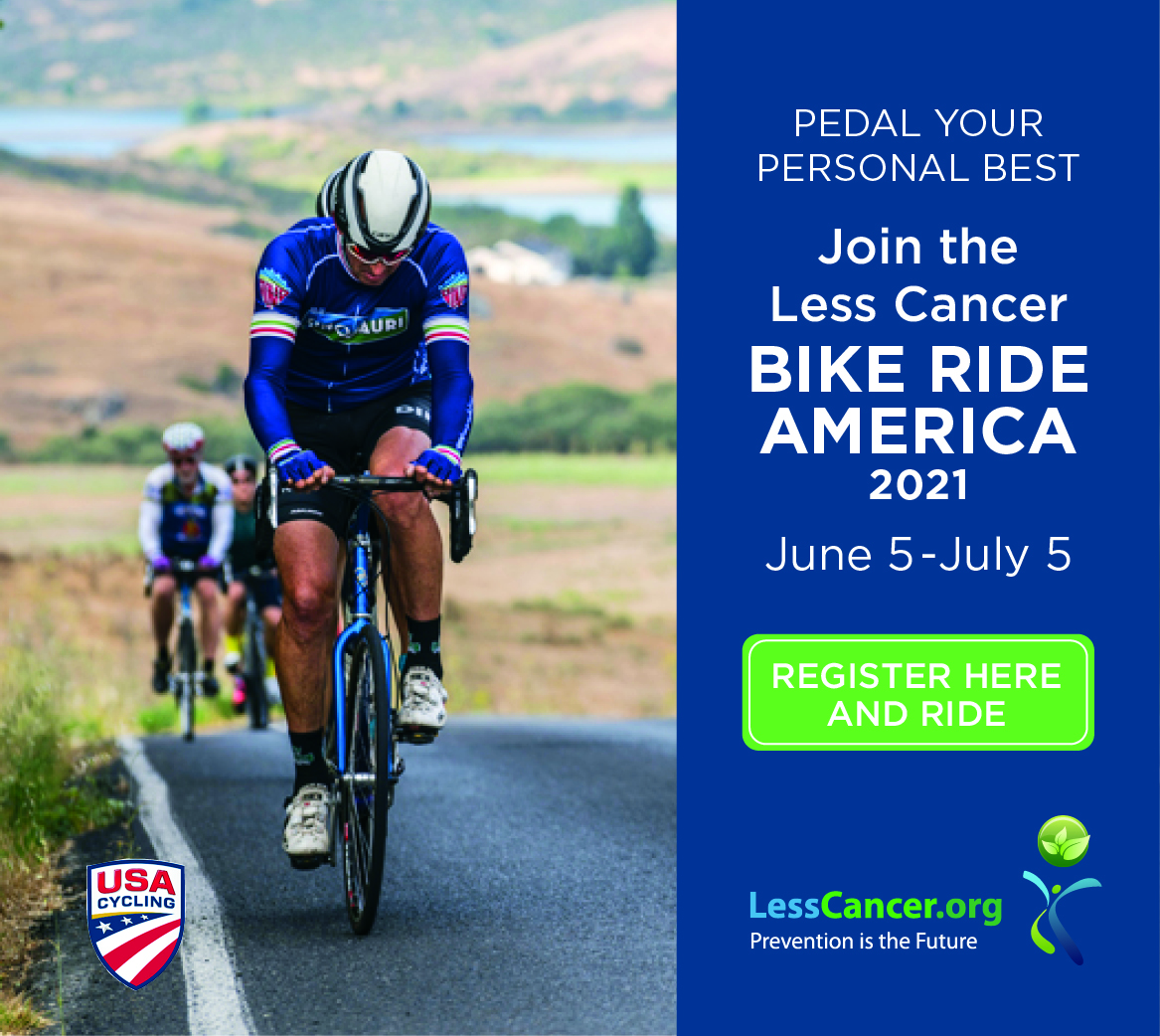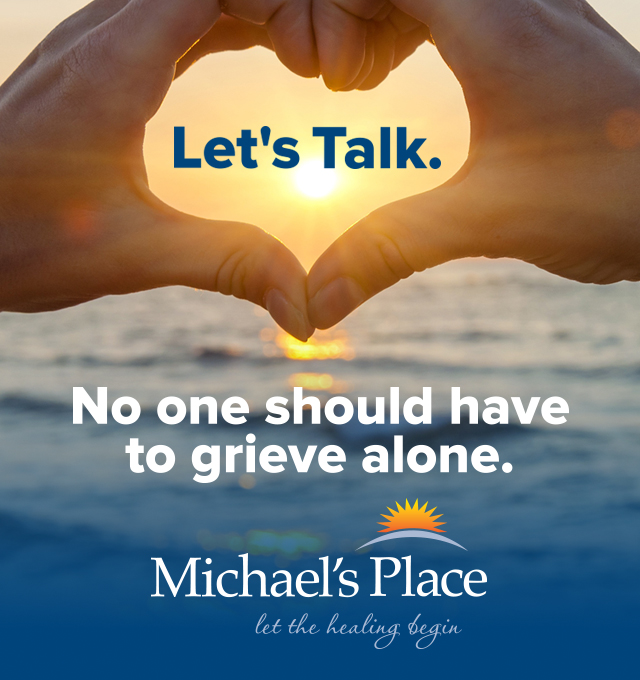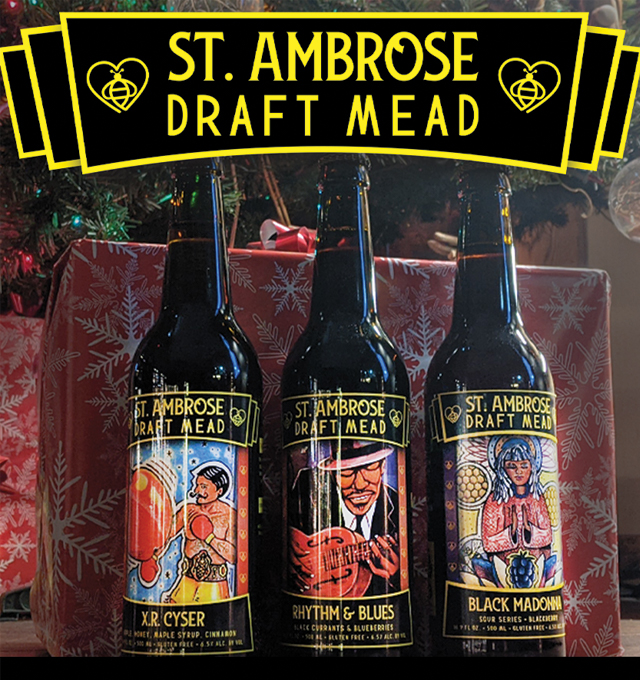 Garfield Planning Commissioners Approve Chick-fil-A, Preliminary BATA/Housing Development Plans
Read More >>
Frankfort's Garden Theater Hires New Director
Read More >>
Kingsley Rocks Business Expo Planned For Saturday
Read More >>
Nominate Now For 2021 40Under40
Read More >>
Events Return To Old Mission, Plus Township Approves Seven Hills Development & Parks Contract
Read More >>
National Writers Series Announces Summer 2021 Lineup
Read More >>
Organizers Eye Return Of Summer, Fall Events
Read More >>
TCLP Set To Install 15 New EV Charging Stations In Traverse City
Read More >>
Michigan Hits First Reopening Milestone; Leelanau, GT County Lead State In Vaccinations
Read More >>
NMC Maritime Cadets Head To Sea
Read More >>