Renovations, New Building, New Faces Mark Beginning Of School
By Craig Manning | Sept. 2, 2019
Tuesday marks the first day of the 2019-2020 academic year across all of Traverse City's local schools. The Ticker explores what's new and news.
TCAPS Security Renovations
As part of the 2018 millage bond proposal, Traverse City Area Public Schools (TCAPS) budgeted money for the renovation of main offices at several of its schools. Work has been underway at Courtade, Silver Lake, Willow Hill, and West Middle School.
According to Christine Thomas-Hill, associate superintendent of finance and operations, the new main entrance upgrades represent "best practices in school safety and design." "The new design provides direct line of sight for the office staff to see who is approaching the building and to control who is able to enter the building during the school day," Thomas-Hill says. "The main entrance construction is in addition to other security measures that are being installed across the district to improve building security, such as the Michigan State Police grant-funded 'blue lights' that improve safety during a lockdown by alerting those who may be outside on the playground or on an athletic field that a lockdown is in progress and not to attempt to enter the building."
TCAPS has incorporated these types of main office designs into recent school reconstruction projects, such as at Eastern Elementary and Cherry Knoll; older buildings are now being brought up to a similar standard.
Thomas-Hill says construction is nearly complete at West Middle School, with just a few exterior touches remaining. Work at Courtade, Silver Lake, and Willow Hill are ongoing and should be finished by mid-to-late October.
These projects represent part one of a two-part TCAPS plan to upgrade outdated main office designs. The other four schools on the docket – Westwoods, Blair, Traverse Heights, and Traverse City High School – are planned for 2020.
New Administrators
TCAPS is also marking the start of a new era with Superintendent Ann Cardon at the helm. Cardon (top right) took over from Paul Soma effective August 1, and the TCAPS Board of Education formally welcomed her at their August 26 meeting. As the school year approaches, she says she's feeling the same mix of excitement and jitters that students are probably experiencing.
"I mentioned to staff at the employee Welcome Back event that for a superintendent, the 'first day' is really the first day teachers are back in buildings after the summer, so I had my first day on August 26," Cardon says. "What that means for Tuesday is that I get to go out to our schools and enjoy the first day experience alongside our students and parents, with all of the excitement, the new clothes and supplies, and a little bit of first day nerves that come with the start of each new year. It is going to be a great day."
Cardon isn't the only new Traverse City school administrator this school year. Dr. Kelly Coffin, one of the six finalists for the TCAPS superintendent job, will serve as assistant superintendent of professional learning and innovation for Traverse Bay Area Intermediate School District (TBAISD). One of Dr. Coffin's first responsibilities has been putting together a lineup for TBAISD's Regional Staff Development Day on November 1, which spans five locations and features dozens of presentations from top educational experts.
A New Era at GTACS
Tuesday will mark the first day classes have ever been held at the new Immaculate Conception Elementary School (top left). Grand Traverse Area Catholic Schools (GTACS) demolished the old Immaculate Conception building – parts of which were more than 100 years old – last fall, deciding it no longer made sense to invest in maintaining the old structure. As construction on the new building moved forward throughout the 2018-2019 school year, Immaculate Conception students spent the year scattered at other elementary schools throughout the GTACS district. This year, those students will be back at Immaculate Conception.
GTACS closed Holy Angels Elementary at the conclusion of the 2018-2019 school year, with plans to incorporate those students into the larger Immaculate Conception space. GTACS will utilize the Holy Angels space to support growing enrollment at St. Francis High School.
Comment
Amid Nationwide Lucky's Market Closings, TC Store To Remain Open
Read More >>
These Local Teachers Are Institutions
Read More >>
Eighth/Boardman Light Planned For Early March Installation
Read More >>
Unfair Funding? GT County Seeks Answers On Mental Health Services
Read More >>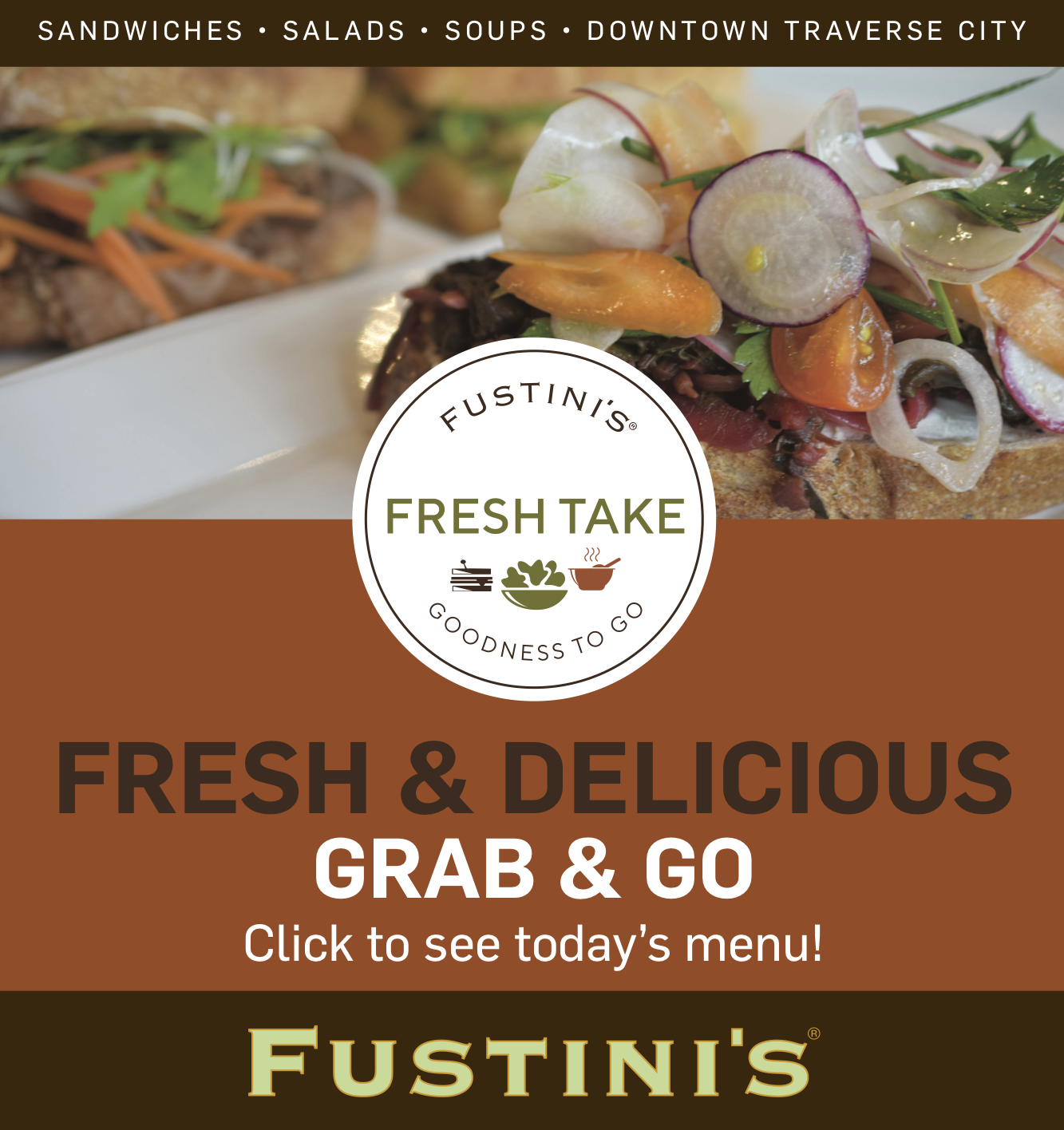 Time To Make Tracks
Read More >>
DDA Targets 2020 Projects, Wadsworth/Hall Intersection Improvements
Read More >>
Viking Cruise Ship Will Visit Traverse City
Read More >>
Oral History Projects Aim To Capture Local Stories, History
Read More >>
City Commission Decisions Coming On Coal Tar Ban, Setbacks, Front/Madison Stop
Read More >>
Driver Arrested After Crashing Into Propane Tank
Read More >>
Downtown TC Hosts Chili Cookoff Today
Read More >>
REO Speedwagon To Play Cherry Festival
Read More >>
The Ripple Effects Of High Water Around Traverse City
Read More >>
Woman Arrested After Assaulting Officer
Read More >>