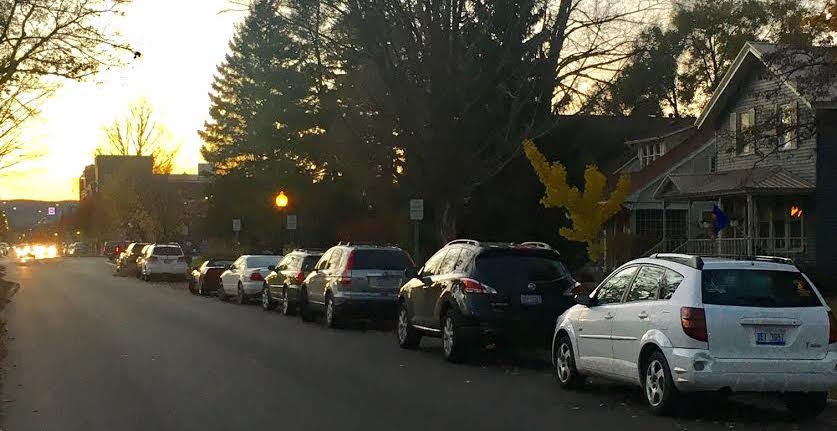 Residential Parking Program Debate Continues
By Beth Milligan | March 13, 2018
A years-long debate over creating a residential parking program (RPP) in Traverse City continues to divide city officials – even as residents in many neighborhoods clamor for such a program.
Parking Administrator Nicole VanNess appeared before city commissioners Monday to present a new proposed version of an RPP that would allow city residents to obtain permits and park in front of their homes on city streets. A majority of streets have posted traffic orders restricting parking hours, such as limiting parking to one or two hours or banning parking on school days between 8am and 3pm. In response to demand from homeowners to be able to park longer than those times in front of their own homes, the city offered residential permits on a trial period to a handful of city blocks beginning in 2002. Since then, officials have debated several proposals to expand the program and make it a permanent offering throughout the city.
After past RPP proposals faltered due to their complexity and attempt to address a laundry list of contingencies – including overnight parking, commuter parking, and permits for out-of-town guests – VanNess presented a version Monday she said was "completely stripped" down to address only the original demand for extended day parking for neighborhood residents.
"We're just basically making it as simple as possible in order to move this forward," she said.
Under the new proposed guidelines, city blocks would have to "opt in" to participate in the RPP. If a homeowner requested his or her block be eligible for residential parking permits, a survey would be sent to all the homeowners on that block; at least 51 percent would have to give their approval for the block to participate in the program. Only residents would be able to obtain permits, with permits issued only to vehicles registered to an address on that block. The permit would allow residents to park all day on their street. VanNess noted the system would also help accommodate guests by allowing guests to park in residents' driveways and residents to park on the street.
The permits would not apply to metered spaces, nor could they be used for motorhomes, trailers, boats, or oversized vehicles. The new RPP proposal also eliminates two key categories included in past drafts: overnight parking and commuter/non-resident parking. City rules currently allow overnight weekend parking on streets during warm-weather months, which wouldn't change under the proposal; residential permit holders could not park overnight outside of those times, holding them to the same schedule as everyone else. VanNess explained that concerns about stormwater runoff from increased overnight parking and challenges with coordinating snow removal prompted staff to pull extended overnight parking hours from the proposal.
Allowing commuters, downtown employees, or other non-residents to obtain permits to park on participating streets was also eliminated from the new iteration. VanNess explained that the Downtown Development Authority (DDA) maintains numerous permitted parking lots and decks for such drivers and that staff wanted to focus specifically on "implementing an ordinance and a process that meets the requirements of the residents." She noted that options like expanded overnight parking or commuter permits could be added to the RPP in the future "if that's something that's desired" by city commissioners.
Because commissioners were in study session Monday, VanNess presented the RPP proposal not for a vote but as an introduction to gather feedback before bringing back a more detailed plan in the future. She noted several elements of the program still need to be ironed out, such as the fee structure that would be used for residential permits and the penalty rate for parkers violating the ordinance on RPP blocks. City staff also pointed out that commissioners are to set to hear a presentation in the coming weeks on the final results of a transportation demand management (TDM) study completed last year that analyzed parking needs throughout downtown and offered suggestions for improving parking, including rolling out a RPP.
Several commissioners expressed their desire to hear the TDM presentation and get more details from the DDA on the RPP proposal before moving forward. Officials appeared conflicted about several aspects of the new draft, including whether to limit the program solely to neighborhood residents. Commissioner Tim Werner said he saw "pavement as a city asset" belonging to all taxpayers, not just the homeowners in front of a particular section of street. "Everybody that pays taxes to me has some right to that pavement," he said.
Commissioner Brian McGillivary said he had heard from residents "who want this (program), who are willing to pay for it, because they feel that there's just cars, cars, cars in front of their house constantly." But he also noted that in many cities, spillover parking in neighborhoods close to city centers is "just part of your life" and said he had questions about how the RPP would be implemented. "Is it Monday to Friday, or is it Monday to Saturday? What about Sunday?" he said. "It's not a simple question."
Commissioners and staff agreed to follow up on the RPP proposal following the upcoming TDM presentation. "I guess I could sum this up by saying there's a range of opinions up here," Commissioner Brian Haas told VanNess. "One thing that was pretty consistent was a need for a little more information."
DDA Pursues Boardman, Farmers Market Projects
Read More >>
GT Bay YMCA Names New CEO
Read More >>
TCAPS, Teachers Union Reach Contract Extension
Read More >>
Could Lawsuit Finally Bring Decision On Proposal 3, Ripple Effect Downtown?
Read More >>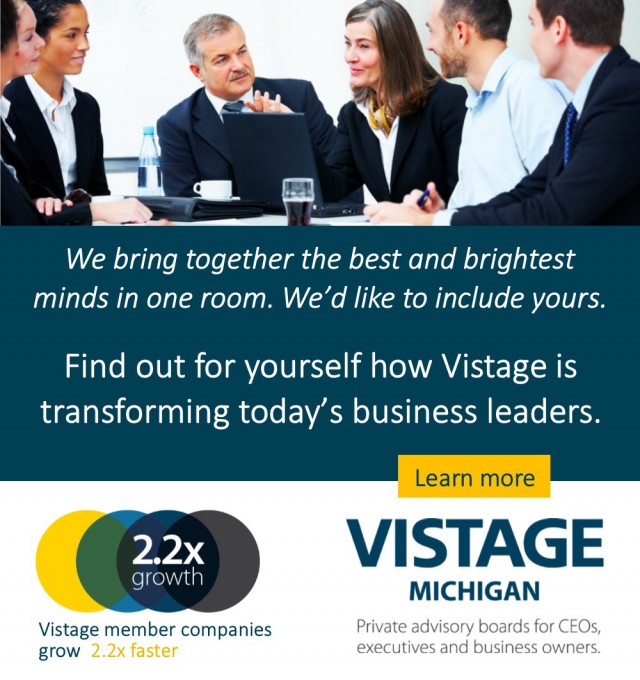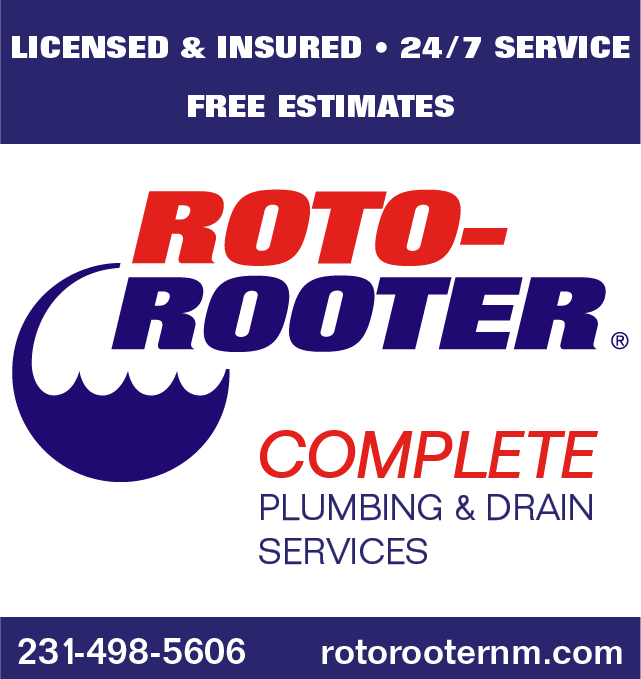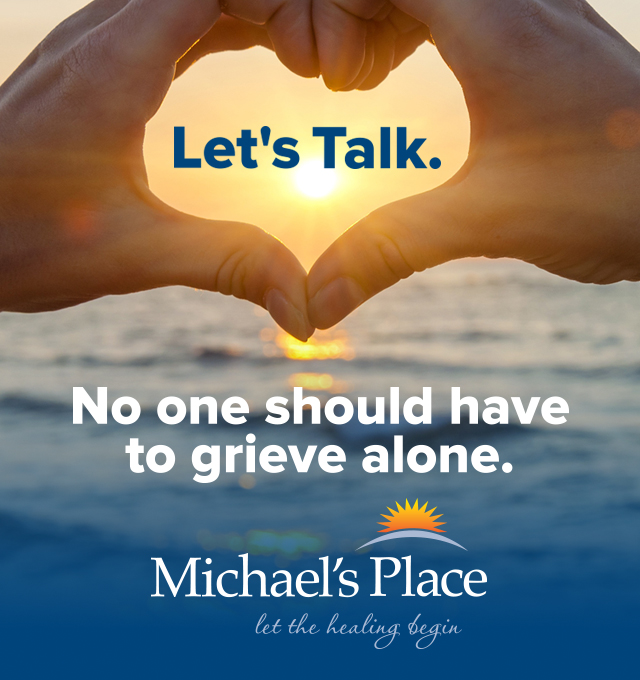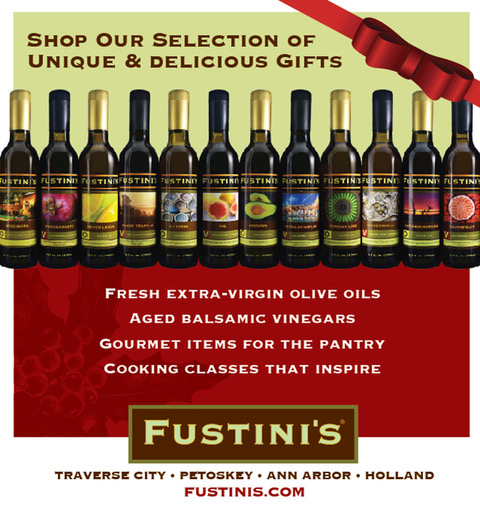 Bay Theatre Follow-up Forum Canceled; Private Meeting To Be Held Instead
Read More >>
Housing Slowdown Continues
Read More >>
12 Days Of Christmas Display Expands, Includes Student Art Contest
Read More >>
The "Building Skills Competition" Pits NMC Vs TBA Students
Read More >>
Rotary Charities Announces Fall Grant Recipients
Read More >>
TC Commission Talks New Brown Bridge Rules, City Projects
Read More >>
The Bay: By The People, For The People
Read More >>
Volunteers Sought For Winter Shoveling Campaign
Read More >>
Commongrounds Aims For Eighth Street "Renaissance"
Read More >>
Online Renewal Now Offered For CPLs
Read More >>