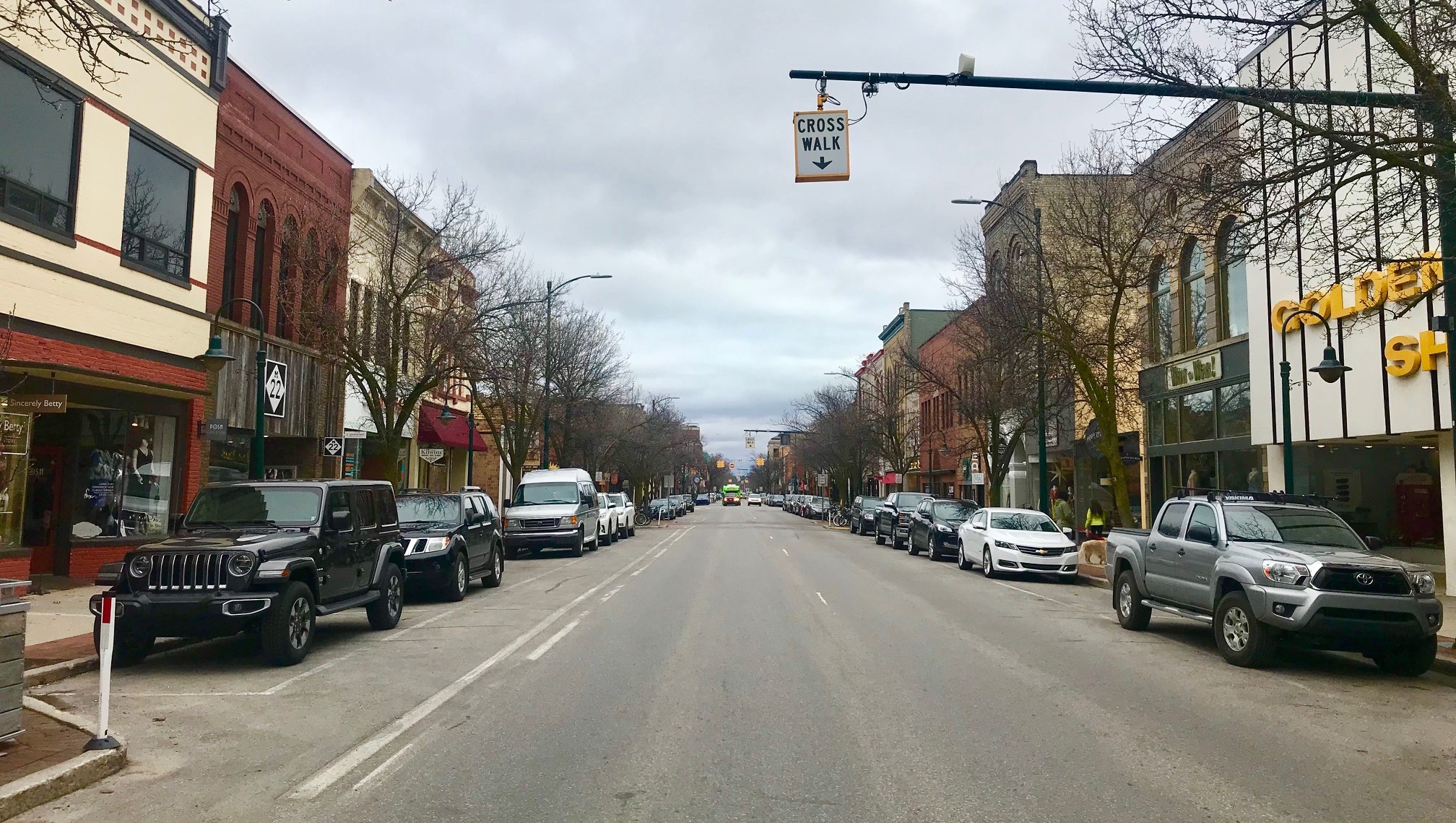 Retail/Restaurant Changes For Downtown, Region
By Beth Milligan | Oct. 11, 2019
Multiple retail and restaurant changes are coming to downtown Traverse City, a new Indian restaurant and golf simulator center are launching in the Grand Traverse Mall area, and other changes are underway across the region in The Ticker's latest look at openings, closings, and moves.
Downtown Traverse City
After 15 years in downtown Traverse City – eight on Union Street and seven at its current location at 300 East Front Street – Allure Salon & Spa is moving to a new location.
Owners Bob and Shelly Derrer will relocate Allure to new digs at 522 West Fourteenth Street in the Hickory Corners shopping center effective November 1. Shelly Derrer calls the new space – which will undergo renovations prior to the grand opening – "perfectly-sized" for the salon, and says the company plans to create a "relaxing, fun atmosphere" at the site. Allure will continue to operate as an Aveda salon and offer the same menu of hair and nail services at the new location.
The biggest change – and a primary contributor to the company's move – is the availability of parking at Fourteenth Street versus downtown, according to Derrer. "The most frequently asked question at the salon has always been, 'Where can I park?'" she says. "Now that we'll have a big parking lot right outside our door, we're looking forward to answering questions about creative cuts and the magic of color instead."
A few doors down from Allure on Front Street, the departure of McMillen's Custom Framing – which is now operating in a new storefront at 322 South Union Street – has created an opportunity for another downtown retailer to expand. Makers market West Bay Handmade is moving from its current location next to The Coin Slot to the former McMillen's space at 326 East Front Street, with a planned opening date of the first week of November. Owners Brad Richardson and Cat O'Connor will continue to operate Wednesday-Sunday in their current space until the new store is ready. The couple, who hope to rent out their old space to another vendor interested in coming to downtown TC, say they "expanded two times in the Coin Slot building and couldn't grow anymore" at that location. Fashion retailer Gitche Gumee is also moving from the Coin Slot building to East Front Street, holding a grand opening celebration October 24 from 5pm to 7pm at 319 East Front Street next to Morsels.
Around the corner, State Street Market will celebrate the opening of new vendors in its market space at a "Re-Launch Party" October 12 from 11am to 8pm. The event will mark the debut of new BBQ joint TC BBQ and Grind Coffee Co., which will specialize in "handcrafted espresso creations." The event will also commemorate the rebranding of Monkey Fist Brewing Company – which will now be called MiddleCoast Brewing Company – and the debut of a mug club membership program for the venue's Market Bar.
At 111 East Front Street, in part of the space formerly occupied by Petertyl Drug, Matt Davis and partner Sarah Ward are planning to open a new float spa called Solitude Float & Wellness. The spa will include four private float rooms, each equipped with a "state-of-the-art float pod" filled with under a foot of water heated to body temperature and treated with a high concentration of Epsom salt. The salt causes users to float, creating a sense of weightlessness. Users can also control light and sound options during treatments, which last 60 minutes to two hours. Davis praises the "mental and physical health benefits to floating," noting it's popular among professional athletes and is believed to help improve focus and contribute to muscle relaxation. The spa is targeted to open in mid-November, with planned hours of 9am-10pm Tuesday-Sunday.
On the other end of East Front Street, two national franchises will be newly operational this fall. Starbucks has opened the doors to its first standalone location with a drive-thru in Traverse City at the corner of East Front and Garfield (a neighboring Rite-Aid Pharmacy remains under construction). The company is also opening a second Starbucks with a drive-thru in a new outlot building under construction at the Grand Traverse Mall, which could open before the end of the year. Also on East Front Street, Bells and Birds has purchased the KFC franchise at 720 East Front Street and is finishing a $120,000 remodel of the property, according to building permits. The KFC restaurant – which held a hiring event this week – is expected to reopen by the end of October.
Elsewhere in the region…
Foodies who've long desired a dedicated Indian restaurant in Traverse City could soon get their wish. Chef Dhal Hossain and Golam Rabbani are working on renovations to a space in the Grand Traverse Mall food court in preparation of opening new restaurant Taste of India. Hossain, who has worked in Indian restaurants the past 15 years in the U.K. and Canada, plans to serve up classic Indian dishes including curry, paneer, vindaloo, chicken tikka masala, biriyani, aloo gobi, and side dishes like naan and basmati rice. The menu will feature both vegetarian and meat dishes, with the goal of presenting an "authentic south Asian restaurant," the partners said in a statement. "We want to give the northern Michigander the taste of real Indian subcontinent food." Depending on the pace of construction, Taste of India will open in either November or December, according to the duo.
Nearby in the former CityMac space at 3480 South Airport Road Suite B – in the same strip as Buffalo Wild Wings – X-Golf Traverse City will open its doors October 25. The venue will offer six "state-of-the-art" indoor golf simulators using camera systems, infrared lasers, impact sensors, and advanced gaming software to "offer players unparalleled accuracy and realism" and opportunities to virtually play the world's top courses, according to the company's website. X-Golf will also offer full food and beverage service, with hours "ranging from 8am to as late as midnight on weekends, depending on the season." The Traverse City location will be the ninth X-Golf franchise in Michigan and twentieth nationwide.
In Leelanau County, clothing brand Poppy Things will host a grand opening celebration November 2 from 10am to 7pm at 326 North Saint Joseph Street in Suttons Bay. The store will feature clothing with "earth-friendly materials and original textile designs" by owner Chelsey Skowronski, artisan-made accessories, home décor, greeting cards, pottery, and more. The venue will also include a new studio space for Forget-Me-Not-Florist.
Elsewhere in the county, Gabe's Country Market closed its downtown Maple City location at 8647 South Center Street effective September 30. The company is consolidating operations into its other remaining Gabe's store at the intersection of M-72 and South Maple City Road. The full-service grocery store specializes in a variety of smoked meats and beef jerky. In Leland, the Village Cheese Shanty closed its doors early this year due to the rising water levels in Fishtown. While the shop had its last day October 5, the other remaining shanty businesses will remain open until Leland's Fall Frenzy event on October 26.
Finally, Robby's Taquiera TC Mexicana has closed its US-31 location near the Traverse City State Park. Company representatives did not return a request for comment on the reason for the location's closure, though Robby's continues to operate its other restaurants on East Front Street and Garfield Avenue. The company announced it plans to launch a new Sunday brunch service starting this weekend at the Garfield location, and has also hinted on Facebook that it will soon be launching a new catering service.
Comment
New Marriott Hotel, Senior Center Projects On Planning Commission Agenda
Read More >>
Hagerty Lays Off 6 Percent Of Global Workforce
Read More >>
Eleven Candidates Vie For City Commission Seat
Read More >>
Michigan State Police To Reopen Traverse City Post
Read More >>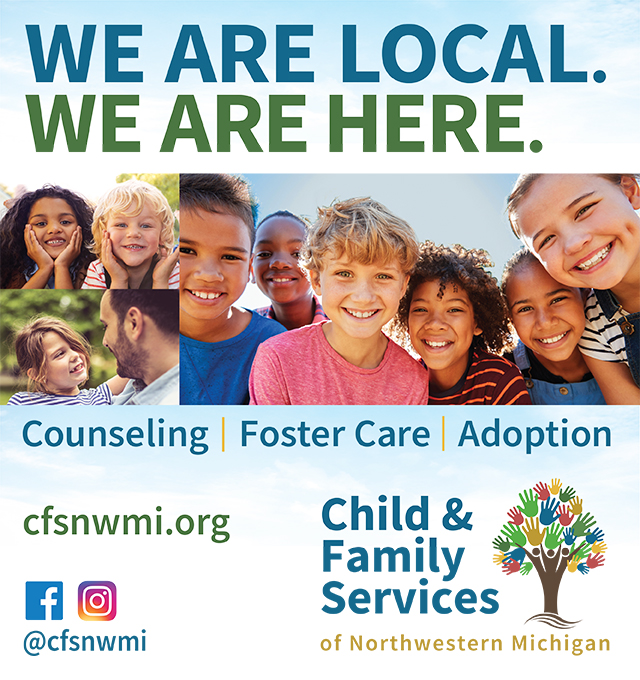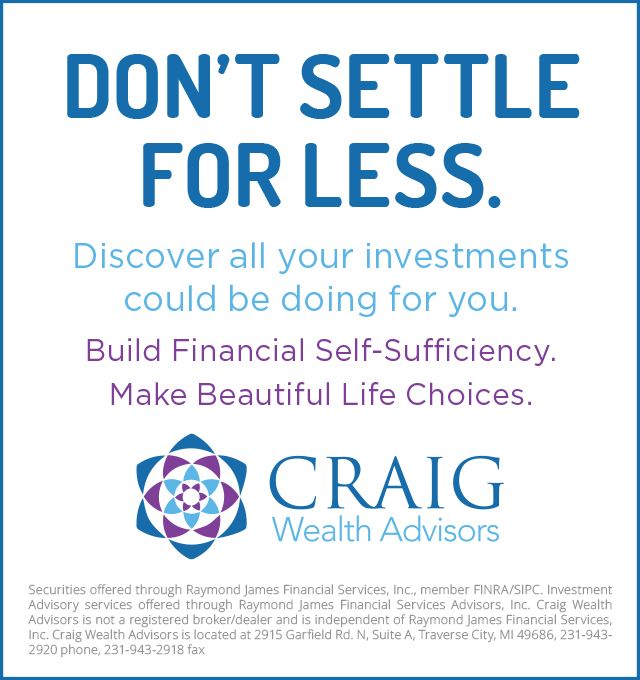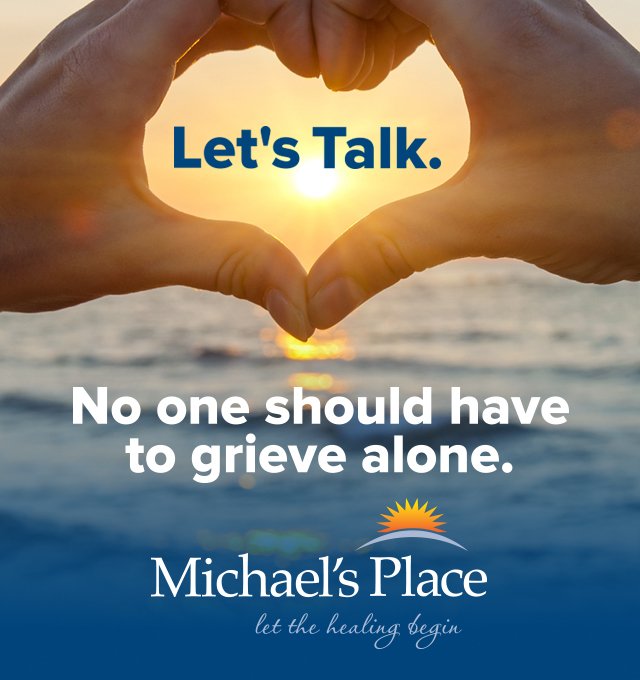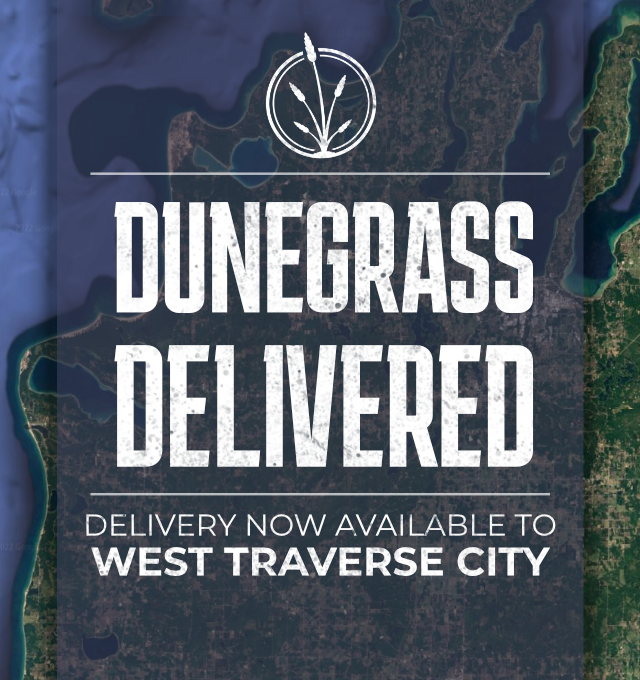 Save The Date: Recess of Giving December 7!
Read More >>
Townships Use Moratoriums To Address Hot-Button Issues
Read More >>
Great Lakes Incubator Farm Receives Nearly $700K Grant
Read More >>
Last Call For City Commission Applicants
Read More >>
How NMC's Newest Degree Could Help Shape Water Cleanup Projects In Michigan And Beyond
Read More >>
Downtown Light Parade Rescheduled For Tuesday
Read More >>
Spotlight On Northern Michigan Artisans, Makers & Crafters
Read More >>
Curling Center On Track For January Opening; More Additions Planned At Kmart Property
Read More >>
Road Project Updates: Hartman-Hammond Bridge, Bluff Road, Veterans/Cedar Run/Voice Resurfacing
Read More >>
Snow, Freeze, Thaw, Melt: How Local Ski Resorts Navigate Big Weather Fluctuations
Read More >>