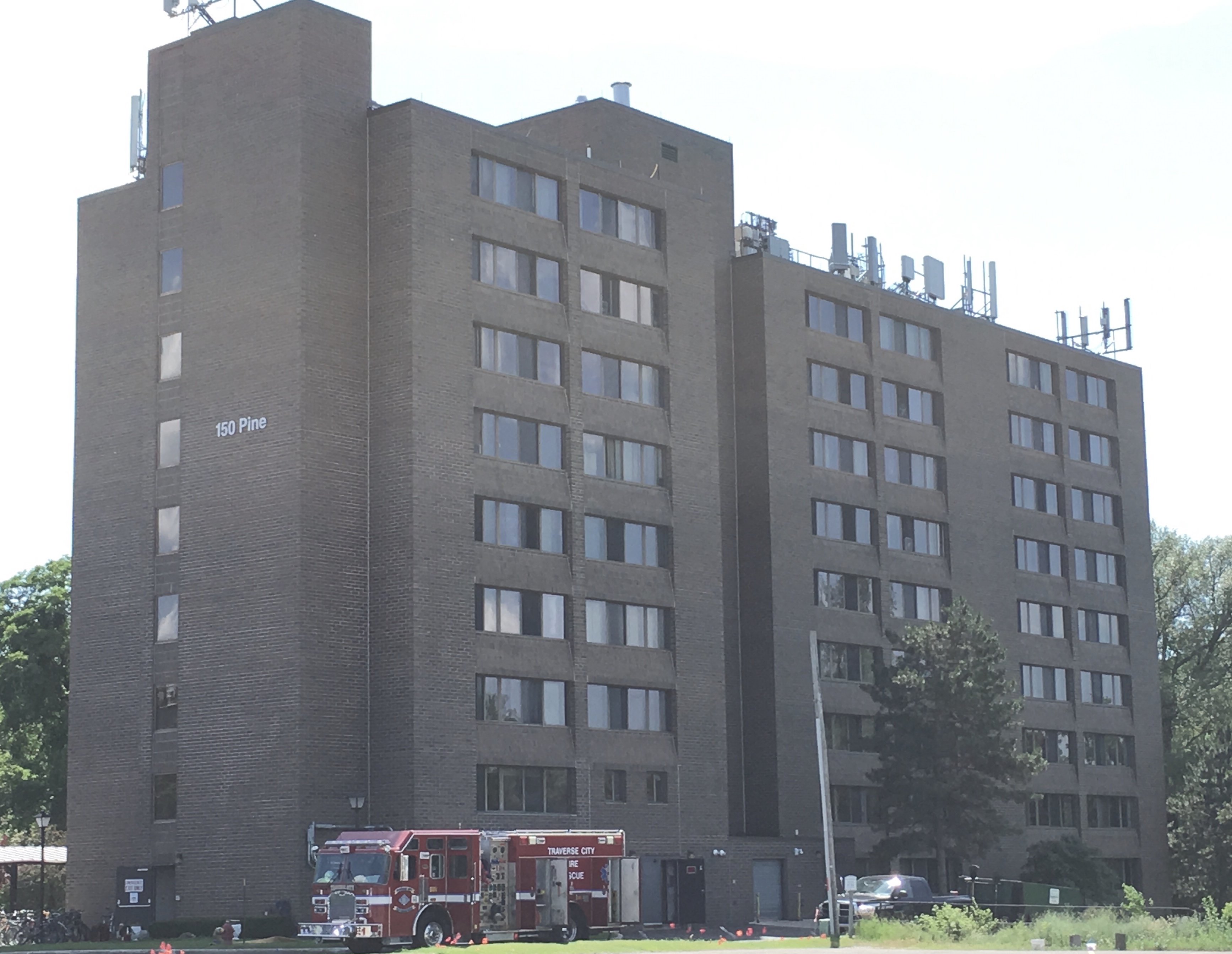 Riverview Terrace Watches Tall Buildings Debate, Development From Next Door
By Craig Manning | July 12, 2019
Fences recently went up around the downtown parking lot at the intersection of Front and Pine Streets, indicating the imminent start of construction on the new 4Front Credit Union building. The four-story, 57-foot-tall building is the first of two proposed developments for the property, getting underway after more than a decade of designs, redesigns, public debates, lawsuits, and appeals. But what does the new development mean for Riverview Terrace, the 10-story senior housing building located right next door, and the tallest residential building in Traverse City?
Located at 150 Pine, Riverview Terrace was built in 1974, funded by resources from the U.S. Department of Housing and Urban Development (HUD). The property, which features 115 one-bedroom apartment units, was initially intended as a housing project for low-income seniors. Today, it houses both seniors and people with disabilities. HUD resources continue to support the building – though it is owned and operated by the Traverse City Housing Commission, which also has its offices on-site. It remains a spot for low-income residents.
"People pay whatever portion of their rent they can, up to 30 percent of their monthly income," says Tony Lentych, executive director of the Traverse City Housing Commission. "Usually, that's Social Security. The difference is picked up by a HUD program."
Lentych says it's been surreal to watch all the debate surrounding the future Pine and Front development from right next door. Initially, developers Erik Falconer and Joe Sarafa were seeking to build a structure that would have been roughly as tall as Riverview Terrace. In 2015, the two nearly secured a special land use permit to build a pair of nine-story, 96-foot structures on the property. That permit was ultimately shot down, pushing Falconer and Sarafa to stay under the 60-foot building height that is allowed by right on the property.
"We've been here all along," Lentych says. "People would talk about 'No tall buildings in the area,' and we'd ask, 'Well, what are we? We've always been here.' I wasn't sure what was wrong with us, with that whole conversation."
Riverview Terrace was never the tallest structure in Traverse City; the Park Place Hotel, at 10 stories and 125 feet, was completed in 1930 – 46 years before construction finished on Riverview Terrace. But Riverview Terrace remains the second-tallest building in the city limits, standing at roughly 100 feet. Like the Park Place, it's a 10-story structure.
When asked whether Riverview Terrace would have faced much scrutiny over its height when it was first proposed, Lentych tells The Ticker he's doubtful.
"You have to understand the context of the 1970s in Traverse City," Lentych says. "There wasn't a lot of investment downtown. In fact, when they were looking for land to build something for low-income seniors, they purposely put it downtown, because there wasn't much going on. I think there was a used car lot next door, and some kind of trash dumping transfer station nearby. There was a lot of disinvestment on this river back then, not investment. Things have certainly changed, and now we have high-end condos next door, on our south property line, and our north property line is going to be a financial institution."
Over the years, Riverview Terrace has undergone some minor upgrades. For the most part, though, Lentych says the quality of the structure has allowed it to subsist with minimal alteration. As the building approaches four and a half decades, though, it's just about due for improvement.
"Currently, the Housing Commission is making an effort to try to secure this building for the next 40-50 years of its life," Lentych says. "We're looking to do some investment into it: upgrade the elevators; get new windows; things like that. That will be a multimillion-dollar rehab project."
As for the arrival of a new neighbor to the north, Lentych says it will likely encourage some improvement around the exterior of the Riverview Terrace property.
"Informally, we've had a big open space there," Lentych says. "Even though it was a parking lot during the day, it was largely unused at night. I think our residents were used to walking their pets there, and that's all going to be gone eventually. So, we're going to have to learn to be contained on our property. With the buildings going in next door, I think we're going to have more of a focus on the river and that side of our building. We'll make sure that we have green space for people to enjoy."
Power Island To Open To Bow Hunting Oct. 1
Read More >>
Development Group Proposes Major Project For Former Acme Kmart Site
Read More >>
PACE Opens Its Doors
Read More >>
NMC To Host Free Girls In Aviation Day Event
Read More >>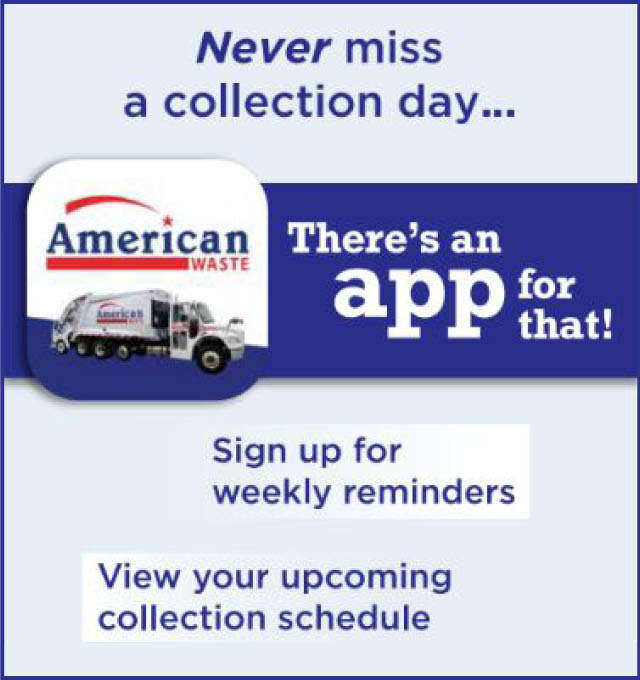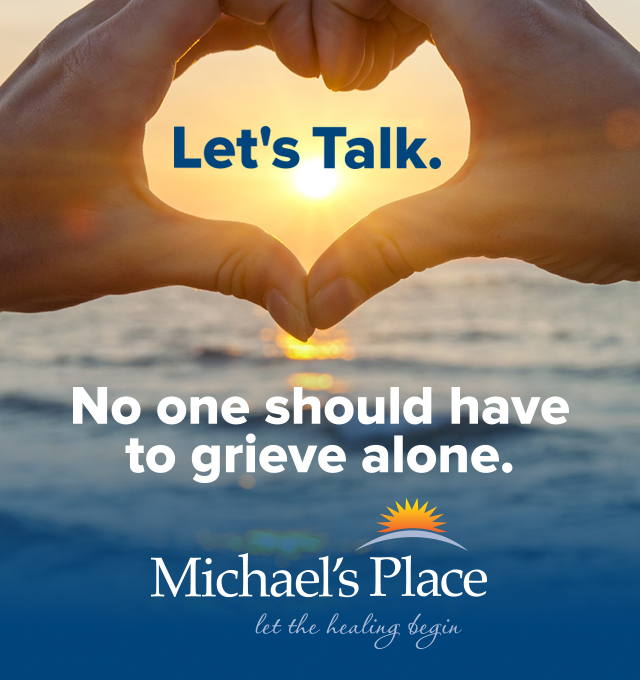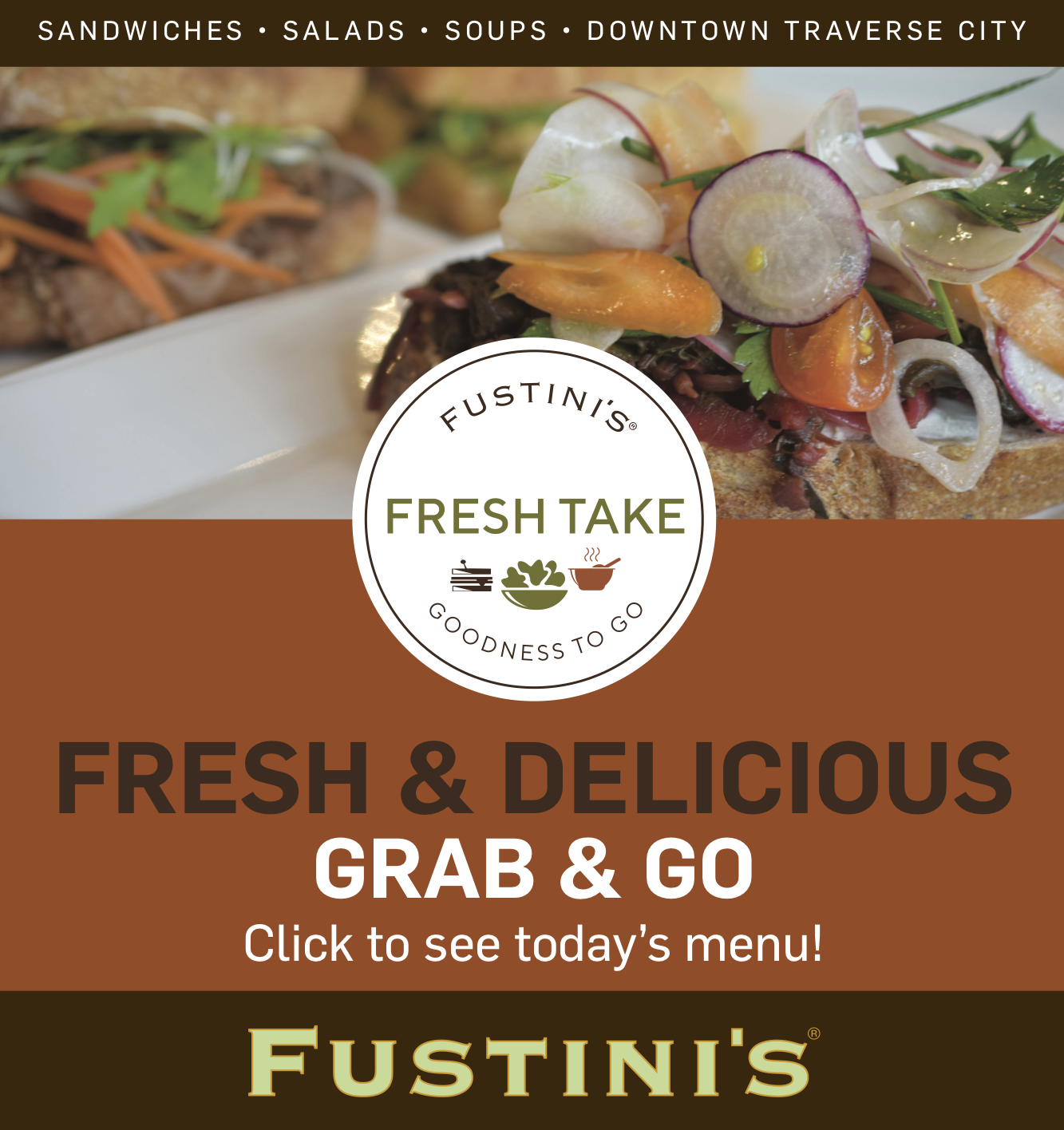 Tribe Opens Herkner Housing Project
Read More >>
New Charges Against Masseuse
Read More >>
The Summer 2019 Report Card
Read More >>
City Commission Candidate Forum Set For Next Week
Read More >>
Authorities Seeking Culprit Behind Park Damage
Read More >>
NMC Welcomes New Leaders In Four Departments
Read More >>
Cass Street Closure Thursday, Friday
Read More >>
County Approves New Court Bailiffs, Hoping To Alleviate Issues
Read More >>
DDA To Talk Economic Development, Community Officer, Downtown Planning
Read More >>
Impact 100 Selects Its Grant Finalists
Read More >>