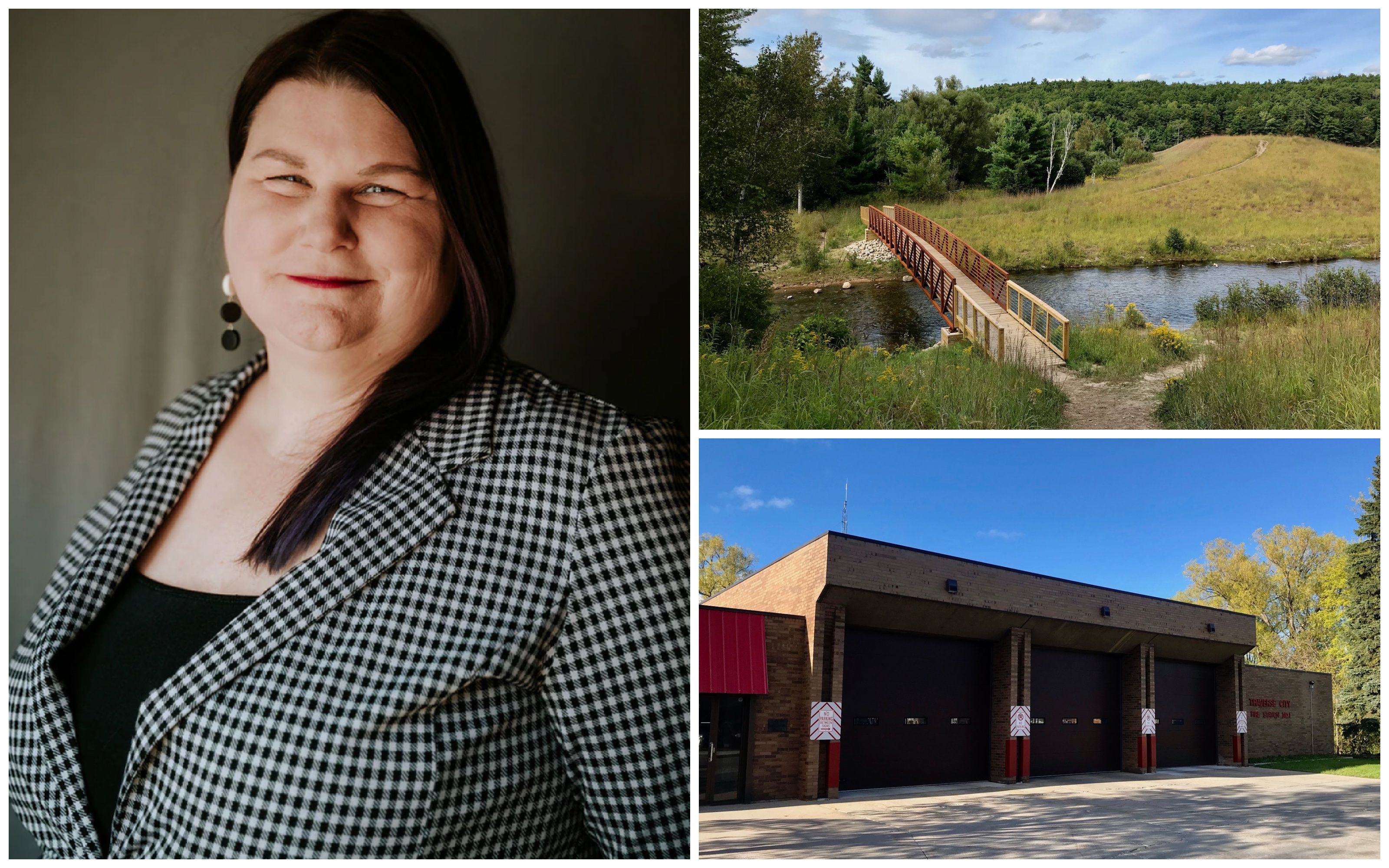 Shamroe Elected Next TC Mayor; Brown Bridge, Fire Department Proposals Easily Pass
By Beth Milligan | Nov. 8, 2023
Traverse City voters elected Amy Shamroe to be the next city mayor Tuesday and supported ballot proposals to fund adding 528 acres to the Brown Bridge Quiet Area and to make the Traverse City Fire Department the city's primary ambulance provider. Voters also chose Jackie Anderson, Heather Shaw, and Mitch Treadwell from among nine candidates to fill three open seats on the city commission.
Mayoral Race
Voters handed a decisive victory to Amy Shamroe – who has served as city commissioner for eight years, including six years as mayor pro tem – to be the city's next mayor over opponent Tom Mair, with Shamroe collecting 64 percent of the votes compared to Mair's 36 percent. Mayor Richard Lewis did not seek reelection, creating an open race to fill his seat.
"I am so honored that the people of Traverse City voted for me after spending eight years on the commission and learning and having this experience with all of the people I've served with," Shamroe said. "I'm honored to be in the position to be the next leader now going into this next chapter in Traverse City, with a new city manager and a lot of good changes coming up."
Issues like the potential extension of the city's tax increment financing (TIF) 97 plan and recent votes to change zoning rules to create more housing density in the city dominated candidate debates prior to the election. Shamroe – who generally sides with extending TIF 97 and supported several zoning changes – said the mixed slate of candidates elected to the commission reflects the fact "citizens are not solidified for or against anything. What I took this (election outcome) as is that we need to have better conversations about issues that people are wanting us to have in a way that's easier for the public to understand. I want to see us move toward putting better information out there in a much more accessible way."
Shamroe and other newly elected members to the city commission will be sworn into office Monday night at the Governmental Center.
City Commission
New commission challengers Jackie Anderson and Heather Shaw and incumbent Mitch Treadwell were chosen in that order by voters from among nine candidates to fill three open seats on the commission.
A Traverse City resident for 23 years, Anderson is a retired businessperson and professor with an MBA from Michigan State. She helped organize the city's new Indian Woods Neighborhood Association, served as board member of the grassroots campaign to save Easling Pool, and volunteered for 5 years as a SCORE mentor for local business owners. She told The Ticker that "our neighborhoods deserve someone who will listen thoughtfully and use their input to put residents first. When residents thrive, our whole community succeeds."
Shaw is a partner at Mission Point Press and an officer at Shaw Investment Company. She attended Interlochen Arts Academy, NMC, and the University of Michigan and served on the city planning commission from 2017 until this summer, when she resigned over concerns about the process leading up to a board vote on residential zoning changes. "As a TC native with nearly six years' experience on the planning commission, I've witnessed the good, the bad, and the ugly of growth," Shaw said. She added she'd like to find "resilient solutions" for the city including creating desirable workforce housing, growing without sacrificing natural resources, and prioritizing and paying for city projects beyond just downtown.
Treadwell has served on the city commission since 2021. A river steward and landscaper who attended Northwestern Michigan College and Michigan State University, Treadwell has served on multiple city boards including the Planning Commission, Parks and Recreation Commission, Traverse City Housing Commission, and Board of Zoning Appeals. He is part of BATA's Local Advisory Council and the Boardman River Clean Sweep. Treadwell has already served with both Shamroe and Shaw on city boards and says he's "eagerly awaiting" to see how Shamroe adapts to her "more prominent role," as well as how conversations unfold among the new commission about issues like TIF 97 and housing.
The election of Shamroe, Anderson, and Shaw – coupled with current Commissioner Mi Stanley – creates a new female majority on the city commission. Noting that the leaders of the TC Downtown Development Authority and Traverse City Light & Power are also women, as well as two key positions the commission appoints – the city manager and city attorney – Shamroe says she's "excited about the prospect of the change in the face of leadership in Traverse City."
Ballot Proposals
Voters strongly supported all three proposals on the city ballot Tuesday, including funding the addition of 528 acres to the Brown Bridge Quiet Area (BBQA) and making the Traverse City Fire Department (TCFD) the city's primary ambulance provider.
Two proposals were tie-barred, meaning both needed to pass to move forward. One of those two proposals asked for voter approval to tap into the Brown Bridge Trust Fund to access $746,245 to use as a local match for a roughly $2.3 million grant from the Michigan Natural Resources Trust Fund (MNRTF) to acquire 528 acres directly north of the BBQA. The second ballot proposal amended a 2019 stipulation stating that no single allocation to a city park project or acquisition can exceed $250,000. More than 85 percent of voters supported both proposals. MNRTF will make a decision on grant applications from the city and dozens of other municipalities in December. If the city is successful in acquiring the expanded land, the BBQA would expand from 1,310 acres to 1,838 acres – a nearly 40 percent increase.
Voters also approved making the TCFD the city's primary ambulance service, with roughly 65 percent in support and 35 percent opposed. The ballot proposal will increase property taxes in the city by up to 1 mill ($1 per thousand dollars of taxable value) for a 20-year period, with the goal of providing funds "for fire department and emergency transportation services and facilities." It is estimated that 1 mill will raise approximately $1,173,500 when first levied in 2024, according to the ballot language.
The millage will shake up how emergency services are handled in the city, effectively eliminating the current system where both TCFD and Mobile Medical Response (MMR) serve as EMS providers. Instead, the millage will pour more funding into TCFD for ambulance services, allowing the department to ramp up emergency response efforts by purchasing two new ambulances and hiring 10 additional staff. The city will then phase out its contract with MMR, leaving TCFD as its sole provider for ambulance services.
Comment
A Cut Above: Five Decades (And Counting) Behind the Chair
Read More >>
NMC Eyes Student Housing, More 'Vibrant' Main Campus As Part Of In-Progress Facilities Master Plan
Read More >>
Senior Living Facility, Housing Zoning on East Bay Agenda
Read More >>
Morsels Owner Arraigned
Read More >>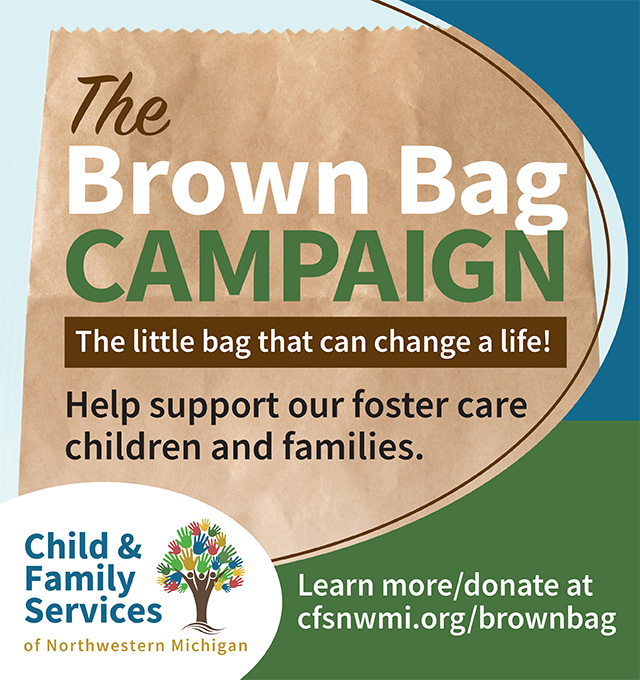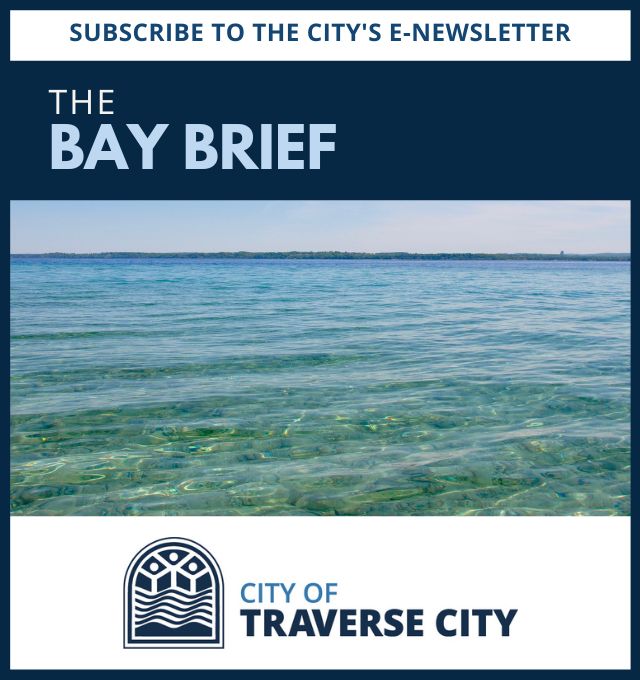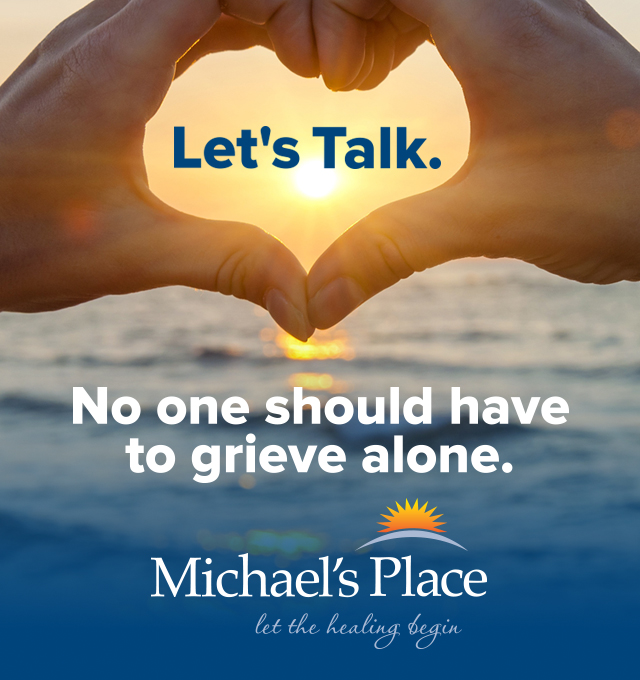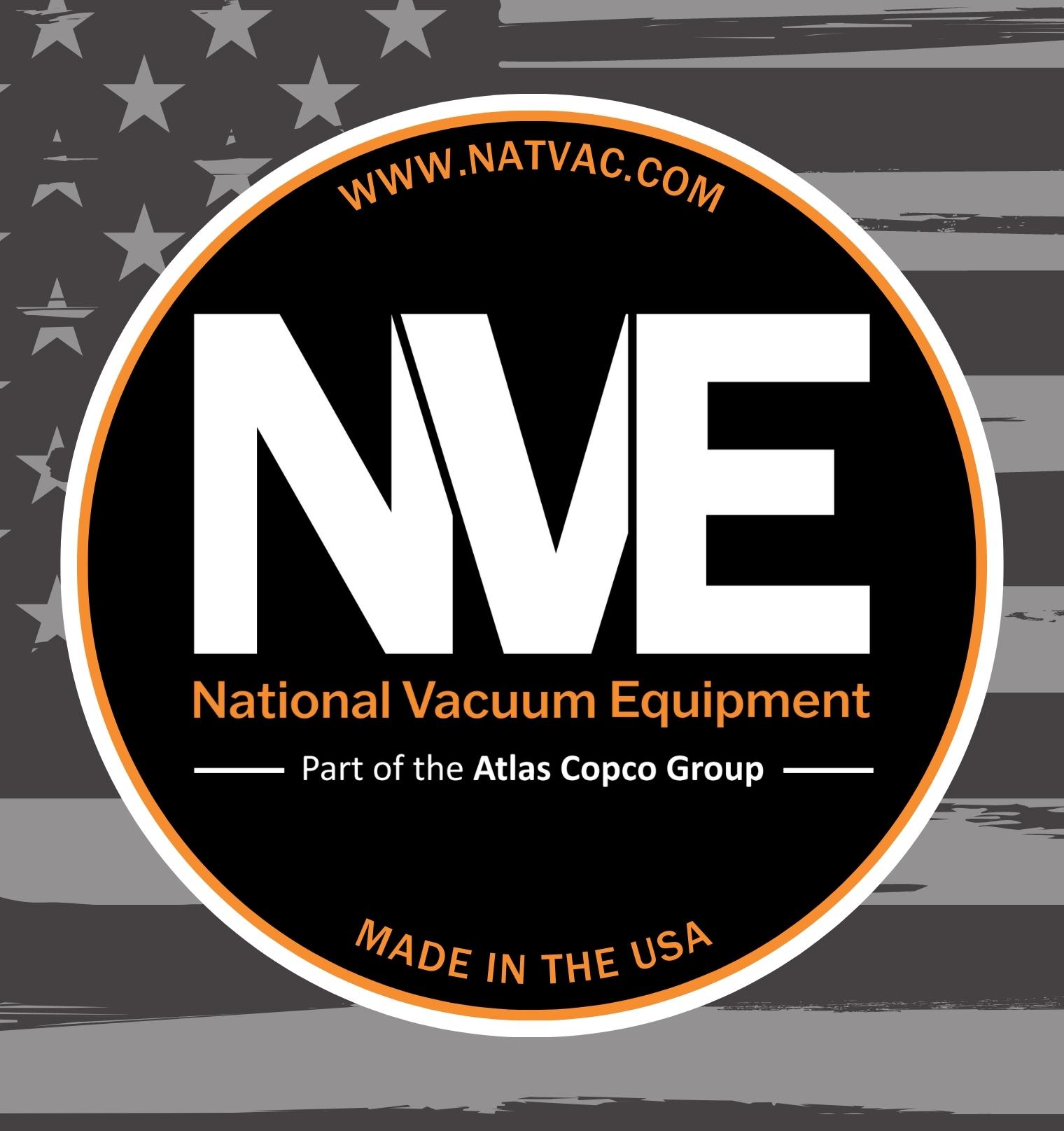 Join Us for a Holiday Recess at Delamar!
Read More >>
Changes Brewing at Downtown Food & Beverage Spots
Read More >>
Man Arrested with Open Container, Loaded Guns on Front Street
Read More >>
TC Man Arrested for Credit Card Fraud
Read More >>
Road Commission Approves Roundabout Construction at Potter/Garfield/Hoch; Work to Start in Spring
Read More >>
Hickory Hills Becomes First Homologated Course in Lower Peninsula
Read More >>
Walking, Biking Take the Spotlight as Communities Focus on Nonmotorized Plans
Read More >>
TC Comedy Fest Announces Rory Scovel, More Headliners
Read More >>
Why TCAPS Is Investing Millions Of Dollars In New High School STEM Facilities
Read More >>
Celebrating Local Artists & Artisans
Read More >>