Here's Who's Running for City Commission This Fall
By Beth Milligan | July 26, 2023
Eleven candidates have filed to run for four open seats on the Traverse City commission this fall, submitting paperwork by the 4pm filing deadline Tuesday. The crowded field means there will likely be hearty debate in the coming months on issues like housing, TIF, zoning, and climate resiliency leading up to the November 7 election.
Mayor Richard Lewis previously announced he will not seek reelection this fall, creating an opportunity for a new mayor to take the helm. Mayor Pro Tem Amy Shamroe announced in early June she will run for the office; former Grand Traverse County Commissioner Tom Mair has also filed in recent days to run for mayor. With Shamroe in the mayoral race, three seats are open on the city commission: Shamroe's, Commissioner Mitch Treadwell's (who is seeking reelection), and Commissioner Linda Koebert's, who is not running again. Nine candidates including Treadwell will vie for the three open commission seats.
The Ticker spoke with all 11 mayoral and commission candidates to provide a brief overview of their backgrounds, reasons for running, and key priorities/area of focus. (NOTE: The withdrawal deadline for candidates is Friday at 4pm. After that time, all candidates whose filings are determined sufficient and eligible by the city clerk's office will be officially certified for placement on the November ballot.)
Mayoral Race (1 Seat Available, 2 Candidates Running)
Amy Shamroe
Bio: Shamroe, 43, has served as a city commissioner for eight years, including six years as mayor pro tem. She is a board member at Traverse City Light & Power (TCLP), Friends of Traverse Area District Library, City Opera House, AAUW- Traverse City, and AAUW of Michigan. She is a book awards director and the podcast host of Behind the Cover. Shamroe has a bachelor's degree in international relations from Michigan State University.
Why Running for Mayor: Shamroe says her commission and TCLP experience have taught her "a lot about working with many different people coming from a lot of different perspectives. I have helped lead on climate action policies, our growing fiber network, and supporting projects like the Loop and Eighth Street reconstruction that have improved our citizens' quality of life." Commission turnover in recent years means "consistency and experience will be an asset in guiding the future commission through the very important discussions we are facing in the coming years," Shamroe says, including soon working with a new city manager.
Key Issues/Priorities/Areas of Focus: Climate, housing, communication, and succession planning. Shamroe says she's been "pushing for better communication from the city to the public" and notes that housing – "an issue throughout the entire region" – isn't just an "issue of workers, but also housing opportunities for those experiencing chronic homelessness."
Tom Mair
Bio: Mair, 67, was elected in 2016 as a Green Party candidate to serve as Grand Traverse County commissioner from 2017-2018, representing what was then District 2. Mair also ran for a county commission seat in 2012, 2014, 2018, and 2022 and a city commission seat in 2019, though was not elected in those races.
Why Running for Mayor: "My primary reason for running for mayor now is that I hold the opposite view on TIF and zoning changes in residential neighborhoods of what my opponent holds," Mair says. "I will represent all the taxpayers and voters in the City of Traverse City. If you live downtown or beyond downtown, you will get the same service."
Key Issues/Priorities/Areas of Focus: "I most definitely will be following what the planning department will be recommending," Mair says. "Climate change due to Canada fires should be discussed. Of course housing...I hope to stave off another Trailside Apartments-like situation change to condos. Clearly opposed to renewal of TIF. Clearly opposed to changing zoning in residential and historic neighborhoods."
City Commission Race (3 Seats Available, 9 Candidates Running)
Caroline Kennedy
Bio: Kennedy has a 35-year career in state legislative and local government arenas, including working as staff for the Michigan State Senate for 10 years, for the Michigan Municipal League for 17 years, and for the Village of Elk Rapids and Boyne City. She holds a master's degree in public administration from Western Michigan University and is a graduate of Traverse City's first City Academy this year. Kennedy is a founding board member of Housing North and served on the Northern Homes Community Development Commission and the executive committee of Networks Northwest.
Why Running for City Commission: "I am running for the Traverse City commission because I want to put my wealth of local government knowledge to use where we live during this challenging time of development pressures, coupled with the workforce, housing, and daycare crises," Kennedy says.
Key Issues/Priorities/Areas of Focus: "I care about the entirety of the role and will focus on intentional city growth/development, workforce/affordable housing, matching city budget/priorities, strengthening governmental relations (local and state), TIF renewal/ramifications of non-renewal, (and) staff succession/professional development," Kennedy says.
Chris Minkin
Bio: Minkin, 38, is a licensed attorney-at-law, licensed investment advisor representative, certified retirement counselor, and licensed insurance producer. Originally from the western U.P., he relocated to the area 10 years ago and works as a client relationship and project manager for a large retirement plan company. He has a bachelor of science degree in secondary education political science and history from Northern Michigan University and his JD from Thomas M. Cooley Law School.
Why Running for City Commission: "I want to serve on the city commission because I've lived here for a decade and have had to watch many friends and acquaintances have to move away or struggle because of the lack of adequate housing, and I don't see it getting any better," Minkin says. "I don't believe the current city commission is doing enough to meet the needs of people who want to make our city their home. I've brought up a few concerns in my neighborhood association meetings, and figured I could do something about it myself instead of sitting on the sidelines and complaining."
Key Issues/Priorities/Areas of Focus: Making permanent housing more accessible, opposing the renewal of TIF 97, and increasing transparency for the commission and its boards. "My primary focus would be to vote for policies that encourage people to live here long-term, such as clamping down on short-term rentals," he says. Minkin also says it's time to stop "indefinitely subsidizing downtown" through TIF and to rebuild public trust following the departure of former City Manager Marty Colburn.
Heather Shaw
Bio: Shaw, 64, is a partner at Mission Point Press and an officer at Shaw Investment Company. She attended Interlochen Arts Academy, NMC, and the University of Michigan and served on the city planning commission from 2017 until this summer, when she resigned citing concerns over the process leading up to a recent board vote on residential zoning changes.
Why Running for City Commission: "As a TC native with nearly six years experience on the planning commission, I've witnessed the good, the bad, and the ugly of growth," Shaw says. "But what has remained a constant over the years is our infrastructure, our good bones, and by that I mean the structures in place to protect our residents, our property, and our environment. However, a number of stresses threaten this infrastructure." Shaw says she'd like to contribute to finding "resilient solutions" that put those "good bones" first, such as creating desirable workforce housing, growing without sacrificing natural resources, and prioritizing and paying for city projects beyond just downtown.
Key Issues/Priorities/Areas of Focus: Preserving the urban tree canopy, supporting neighborhoods, riparian buffer ordinance, and natural stormwater solutions.
Jackie Anderson
Bio: A Traverse City resident for 23 years, Anderson, 71, is a retired businessperson and professor with an MBA from Michigan State. She helped organize the city's new Indian Woods Neighborhood Association, served as board member of the grassroots campaign to save Easling Pool, and volunteered for 5 years as a SCORE mentor for local business owners.
Why Running for City Commission: Making her first foray into local politics, Anderson says she was "energized by the density zoning discussion" when she saw "just how far apart city staff/commissioners are from the views of city residents." Anderson adds: "Our neighborhoods deserve someone who will listen thoughtfully and use their input to put residents first. When residents thrive, our whole community succeeds."
Key Issues/Priorities/Areas of Focus: "Workforce housing is a top priority," says Anderson. "We need a regional solution, linked directly to better transportation options. TIF for downtown projects carries both benefits and risks. TIF proposals should be voted on by Traverse City residents. Growth in TC must be balanced with our need for clean water, clean air, reliable infrastructure, safe streets, top-notch schools and overall quality of life."
Kenneth Funk
Bio: Funk, 39, is a firefighter and paramedic with the Traverse City Fire Department. He is also the owner of Funk Heating and Cooling and a licensed mechanical contractor. He has a BA in exercise science from Adrian College. Funk previously vied to fill city commission vacancies in 2018 and 2022. He is eligible to run as a TCFD employee, though would not be able to negotiate any collective bargaining agreements on behalf of city firefighters if elected.
Why Running for City Commission: "I'm running for city commissioner because I truly care about the residents of Traverse City," Funk says. "I want their voices and concerns to be heard and acknowledged. The needs of the residents are a reflection of what the priorities of the city should be."
Key Issues/Priorities/Areas of Focus: Infrastructure, housing, city service, and TIF 97. Funk advocates for making walkable and bikable improvements to roads along with utility, green space, and sidewalk upgrades. He wants to address housing by working with nonprofit partners, using PILOT programs, and "making thoughtful changes to zoning which protect neighborhood integrity and allow for appropriate housing choices and variety." Funk says the city needs to improve employee recruitment and retention and advocates for putting a TIF 97 extension – which he says has both benefits and drawbacks – to voters to decide in 2024.
Mary Mills
Bio: Mills, 68, moved to Traverse City in 1973 to attend NMC. She currently works as an office administrator and has an MDiv from Loyola University of Chicago. Mills and her husband, Tom – a recently retired educator – have three grown children. Mills is a past recipient of the United Way's Volunteer of the Year award and currently serves on the Traverse City's Master Plan Leadership Team as a city resident representative.
Why Running for City Commission: "I've been attending planning commission meetings and city commission meetings regularly for the past two years," Mills says. "I have researched the recent various proposals and have shared my findings with both commissions. One of the key components in the Master Plan process stresses the necessity that the vision of the city residents and zoning be in sync. I believe our city is likely to develop in a more strategic way when everyone is working from the same blueprint. When we are heard, we become proactive rather than reactive. It's essential that the voices of our city residents are included. The residents are Traverse City."
Key Issues/Priorities/Areas of Focus: "Preservation of our neighborhoods, protect our natural resources, promote reasonable growth."
Merek Roman
Bio: Roman, 36, is a Glen Arbor native and analytical engineer with a master's degree in applied economics from John Hopkins University. He is the vice president of the Slabtown Neighborhood Association and vice president of education for Cherry Capital Toastmasters. Roman also has board service experience with Networks Northwest, Traverse City Board of Zoning Appeals, and GT County Building Code. Roman ran in 2021 for a vacant city commission seat and came in second in a three-way race behind now-Commissioner Mitch Treadwell (see below).
Why Running for City Commission: "As a recent graduate of the City Academy and an active member of city politics, I am running for city commission because I want to prioritize regional housing solutions, leveraging economic development to fill our commercial spaces downtown, and a sustainable strategy for our homeless community," Roman says. He notes his interest in TC politics began when he interviewed for a TCLP board position in 2019. "Since then, I have been a part of my local neighborhood association and have brought resolutions to the city commission and was the driver behind obtaining $3,000 in ARPA funding to build signs for our two neighborhood parks," he says. "I believe that my resume and passion for our city make me a great candidate for the city commission."
Key Issues/Priorities/Areas of Focus: "Transportation = affordable housing, fill our downtown with economic development, support our city staff."
Mitch Treadwell
Bio: Treadwell, 34, has served on the city commission since 2021 after winning a three-way race against candidates Merek Roman and Tim Pulliam for a partial two-year seat vacated by former Commissioner Roger Putman. A river steward and landscaper who attended Northwestern Michigan College and Michigan State University, Treadwell has served on multiple city boards including the Planning Commission, Parks and Recreation Commission, Traverse City Housing Commission, and Board of Zoning Appeals. He is part of BATA's Local Advisory Council and the Boardman River Clean Sweep.
Why Running for City Commission: "I'm motivated to run for some of the same reasons I was two years ago," says Treadwell, including "the importance of protecting local waterways and the need for affordable housing. Also, in my time as a city commissioner, a number of projects have been started that I would like to see to completion – like rewriting our Master Plan, the creation of a Metropolitan Planning Organization, and the hiring of a new city manager and filling other staff vacancies."
Key Issues/Priorities/Areas of Focus: "Environmental stewardship, a caring community, and a city that looks to the future."
Shea O'Brien
Bio: O'Brien, 36, is an NMC graduate and currently serves on the Grand Traverse County Brownfield Redevelopment Authority, Sara Hardy Farmers Market advisory board, and Fair Street Condo Association. He was previously a member of the city's Active Transportation Committee. O'Brien is the volunteer coordinator and manager of the Traverse Heights Community Garden and a Dennos Museum Center volunteer. He previously ran for mayor in 2019, but lost to then-incumbent Jim Carruthers.
Why Running for City Commission: "As someone who has lived and worked here my entire life I have seen the foundational changes made by past leadership, and I want to help continue to build upon that foundation," O'Brien says. "We are moving in a good direction, but it is going to take intentional and pragmatic leadership to journey forward."
Key Issues/Priorities/Areas of Focus: "We made a promise to the region that we would have a thriving downtown, and TIF is the most powerful tool to keep that promise," O'Brien says. "I want to extend TIF 97 and expand the list of projects." O'Brien also wants to see the city "continue to move toward climate resiliency" and looks forward to either helping select the next city manager or "participating in the initial trust-building phase between the commission, manager, and staff."
Pictured: Top row, L-R: Amy Shamroe, Tom Mair, Caroline Kennedy, Chris Minkin, Heather Shaw; bottom row, L-R: Jackie Anderson, Kenneth Funk, Mary Mills, Merek Roman, Mitch Treadwell, Shea O'Brien
Comment
A Cut Above: Five Decades (And Counting) Behind the Chair
Read More >>
NMC Eyes Student Housing, More 'Vibrant' Main Campus As Part Of In-Progress Facilities Master Plan
Read More >>
Senior Living Facility, Housing Zoning on East Bay Agenda
Read More >>
Morsels Owner Arraigned
Read More >>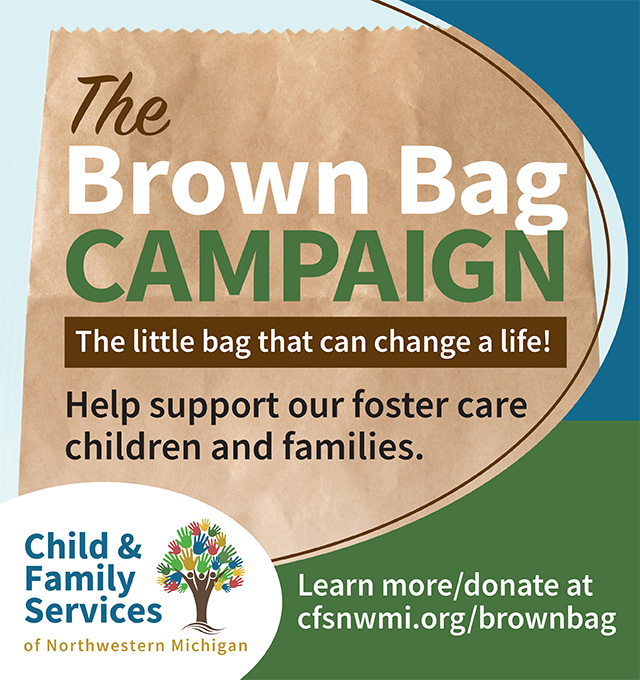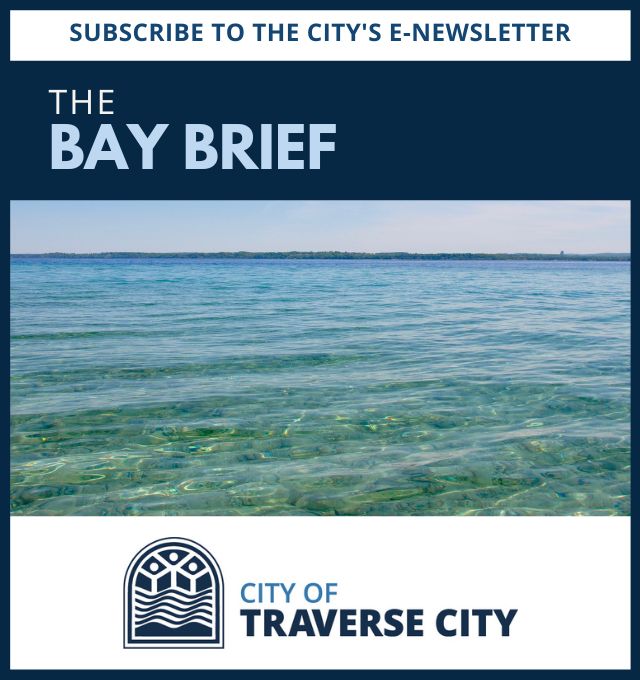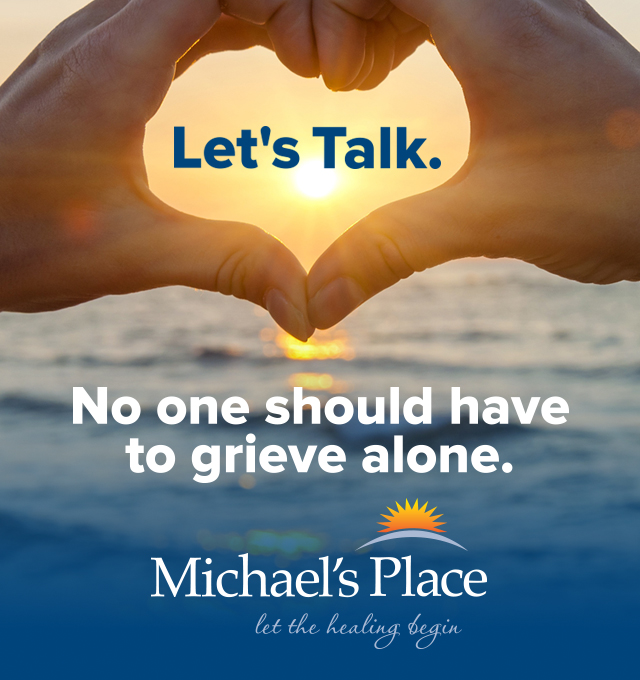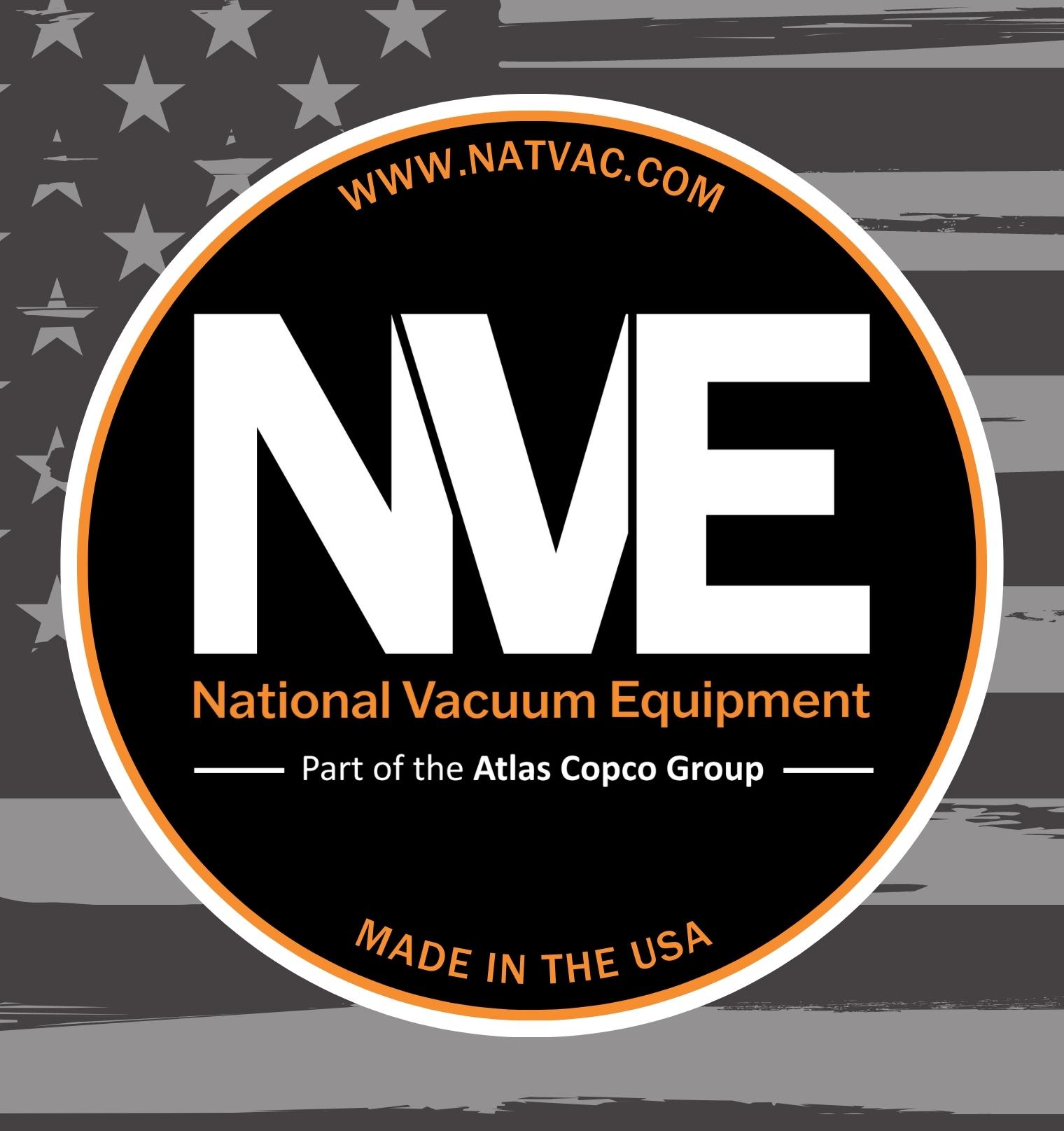 Join Us for a Holiday Recess at Delamar!
Read More >>
Changes Brewing at Downtown Food & Beverage Spots
Read More >>
Man Arrested with Open Container, Loaded Guns on Front Street
Read More >>
TC Man Arrested for Credit Card Fraud
Read More >>
Road Commission Approves Roundabout Construction at Potter/Garfield/Hoch; Work to Start in Spring
Read More >>
Hickory Hills Becomes First Homologated Course in Lower Peninsula
Read More >>
Walking, Biking Take the Spotlight as Communities Focus on Nonmotorized Plans
Read More >>
TC Comedy Fest Announces Rory Scovel, More Headliners
Read More >>
Why TCAPS Is Investing Millions Of Dollars In New High School STEM Facilities
Read More >>
Celebrating Local Artists & Artisans
Read More >>