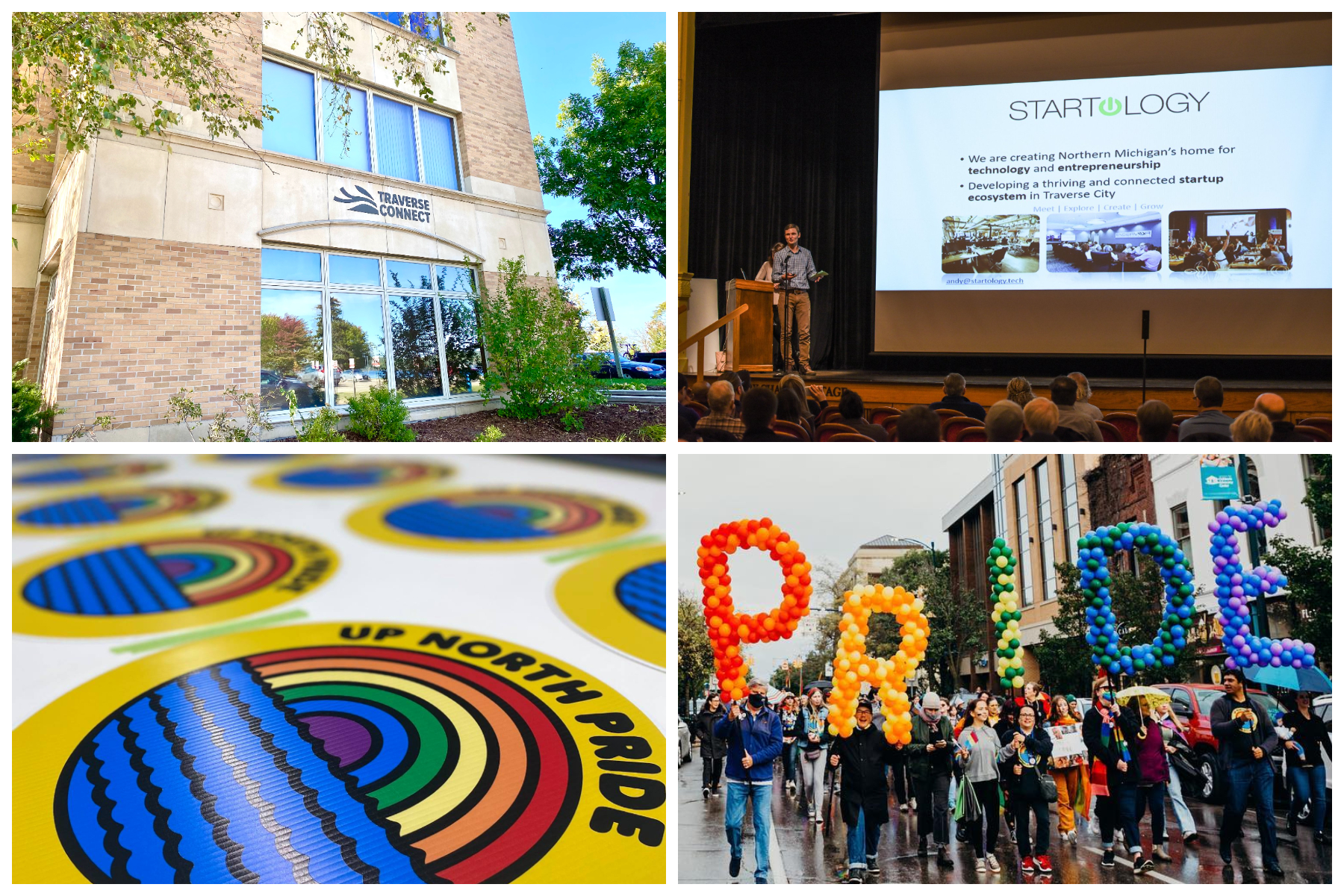 The Gamechangers, Part 7: Building A Vibrant Economy...And An Inclusive Community
By Craig Manning | May 15, 2022
How much can a place change in 10 years? From the start of the Gamechangers series – which The Ticker concludes today, with this installment on the 2010s – that question has been a driving force. And while the years that passed between 2010 and 2019 may all seem like they happened just yesterday, they also brought big shifts to Traverse City that have profoundly impacted the culture and commerce of the place. So, one last time, join us as we journey back to a different version of Traverse City and explore the events that led us to today.
2012: A new chapter for Traverse City's business scene
The push to diversify the Grand Traverse economy beyond its long-time staples – namely, agriculture, tourism, and manufacturing – dates back decades. Coming out of the Great Recession in the early 2010s, though, a new conversation about economic development and growth started to take root – one centered around entrepreneurship, technology, and innovation. The following years saw most of northern Michigan's key economic development organizations revving up and taking off, one after the other.
2012, for instance, saw the formation of Northern Michigan Angels, "a group of investors who focus on scalable entrepreneurial companies whose potential success will have an economic and quality of life impact in Michigan." Next, in 2015, local entrepreneur Russell Schindler – CEO of the environmental sampling company SampleServe – founded TCNewTech, a series of startup pitch night events often compared to TV's Shark Tank. That same year saw the launch of Traverse Connect, a regional economic development organization aimed at growing and diversifying northwest Michigan's economy.
In 2016, local businessman Casey Cowell got involved. Concerned that Traverse City was becoming increasingly reliant on festivals, Cowell felt a calling to push for a more balanced economy. "My first question was: 'Where is the high-value business community on this? Are they here, and if so, why are they not engaged on the direction our community is going?'" Cowell previously said to The Ticker. Cowell's involvement led to two new economic development entities in 2016: his own Boomerang Catapult, a venture capital firm that invests in local startups; and Front Street Irregulars, an informal cadre of local Traverse City professionals who have had a hand in everything from the push for high-speed fiber internet in northern Michigan to the creation of a local tech incubator.
Speaking of that tech incubator, in 2017, Schindler and TCNewTech launched an initiative to find a space in Traverse City where tech-minded startups could rent office space, attend seminars, and more. Working with Cowell and others, Schindler eventually found a home for the incubator at 101 North Park. Originally called Startology, the incubator was eventually rebranded as 20Fathoms, which continues to operate today – albeit, not in its initial downtown space.
Fast forward to 2022 and Traverse City is an increasingly prominent destination for young professionals, tech entrepreneurs, startups, and businesses looking to relocate. The organizations discussed above have all played a role in that evolution, and they've all had big wins along the way.
For example, when Northern Michigan Angels marked its 10th anniversary in March, the organization announced that its members had invested over $7.4 million in small businesses over the first decade. Boomerang Catapult put northern Michigan on the aerospace map by bringing ATLAS Space Operations to Traverse City, and has supported other area entities like Taste the Local Difference and Promethient. Growing local success stories like HybridRobotics and FirstIgnite introduced themselves to the community on the TCNewTech stage. 20Fathoms has helped incubate thriving innovators in industries like healthcare (HealthBridge Financial) and renewable energy (Birch Infrastructure). And Traverse Connect, which formally merged with the Traverse City Area Chamber of Commerce on January 1, 2020, is behind key talent attraction initiatives like Michigan's Creative Coast and Northern Navigators, among many other services and functions.
Incidentally, today (May 15) marks the last day of the 2022 Northern Michigan Startup Week, an entrepreneurship-centric event that counts all of the aforementioned organizations as organizers, sponsors, or community partners.
2014: Up North Pride gets its start
Speaking to The Ticker in August 2020, Chasten Buttigieg – a Traverse City native and the husband of former Democratic presidential candidate Pete Buttigieg – said that Traverse City had "pushed the needle really far really fast" in terms of LGBTQ+ visibility, acceptance, advocacy, and inclusion. When Buttigieg was in high school (he graduated from West Senior High in 2007) he said he didn't feel safe being open about who he was. "To me it was a given: You don't come out, you don't talk about it, and if you do, really bad things might happen to you," he explained.
Arguably, no milestone "pushed the needle" for the local LGBTQ+ community more than the establishment of Up North Pride, the Traverse City Pride celebration that took place for the first time in 2014.
According to the Up North Pride website, the organization and the gathering it holds each year "was prompted when a straight-identified mother of four asked why there wasn't a Pride festival in Traverse City and how important she felt it was to raise her children in a community that celebrated diversity." Co-founders Jonny Cameron, Elon Cameron, and Marta Turnbull took that prompt and ran with it, organizing the first Up North Pride "Visibility March" in downtown Traverse City.
Pre-pandemic, the Up North Pride celebration grew every year. In 2014, approximately 300 people participated in the Visibility March. Two years later, the parade was 10 times bigger. In 2019, the crowd at the Visibility March numbered 6,000 strong, making the event the single largest LGBTQ+ Pride march in the entire state of Michigan.
Over the years, Up North Pride has expanded beyond the Visibility March, adding everything from a popular drag night at The Little Fleet, to youth outreach efforts, to LGBTQ+ storytelling events. The organization has also become a key player in LGBTQ+ advocacy and community building in northern Michigan, forging partnerships with local businesses and organizations like Traverse City Tourism, Traverse Area District Library, the Downtown Development Authority, the Traverse City Arts Commission, My Secret Stash, Iron Fish Distillery, and more to continue moving the needle.
Speaking to Ticker sister publication Northern Express in 2020, Jonny Cameron remarked on how Up North Pride and the local LGBTQ+ community in general were "feeling the love and support of a lot of organizations and institutions in this area that we just didn't have [in 2014]."
"We have them taking steps with us to ensure that this place is going to continue to be more inclusive and safe," Cameron explained. "And the allies that have supported us in this movement have been on a learning journey with us. They've asked things like, 'Okay, you're trans. What are pronouns? How can I be an ally? How can I help?' So we have been steadily educating a wonderful posse of allies in this community who are taking that work into their workplaces and into their homes."
This year's Up North Pride is scheduled to be held September 28-October 2.
Revisit the rest of the Gamechangers series below!
Comment
TCAPS To Hold Ribbon Cutting For New Montessori School
Read More >>
City Commissioners Approve Budget, Munson Avenue Rezoning, Pride Resolution
Read More >>
Two GT County Women Arrested for Meth & Fentanyl
Read More >>
Alley Work Will Impact Old Town Garage Access This Week
Read More >>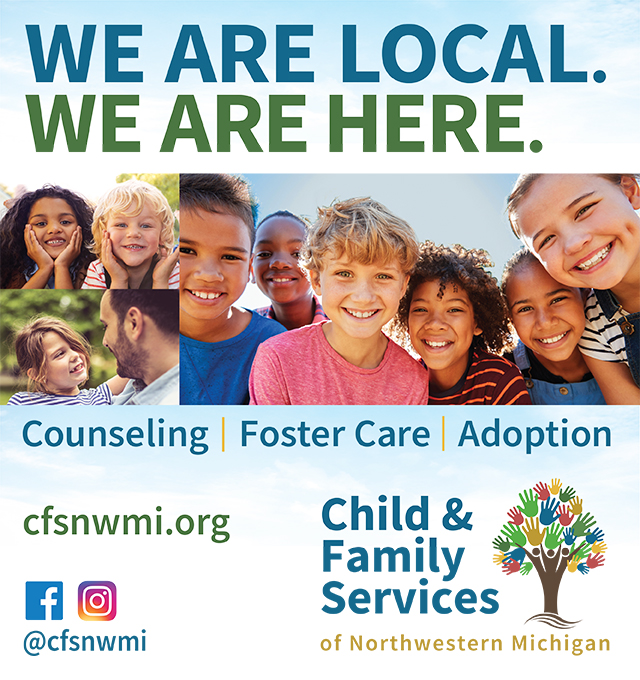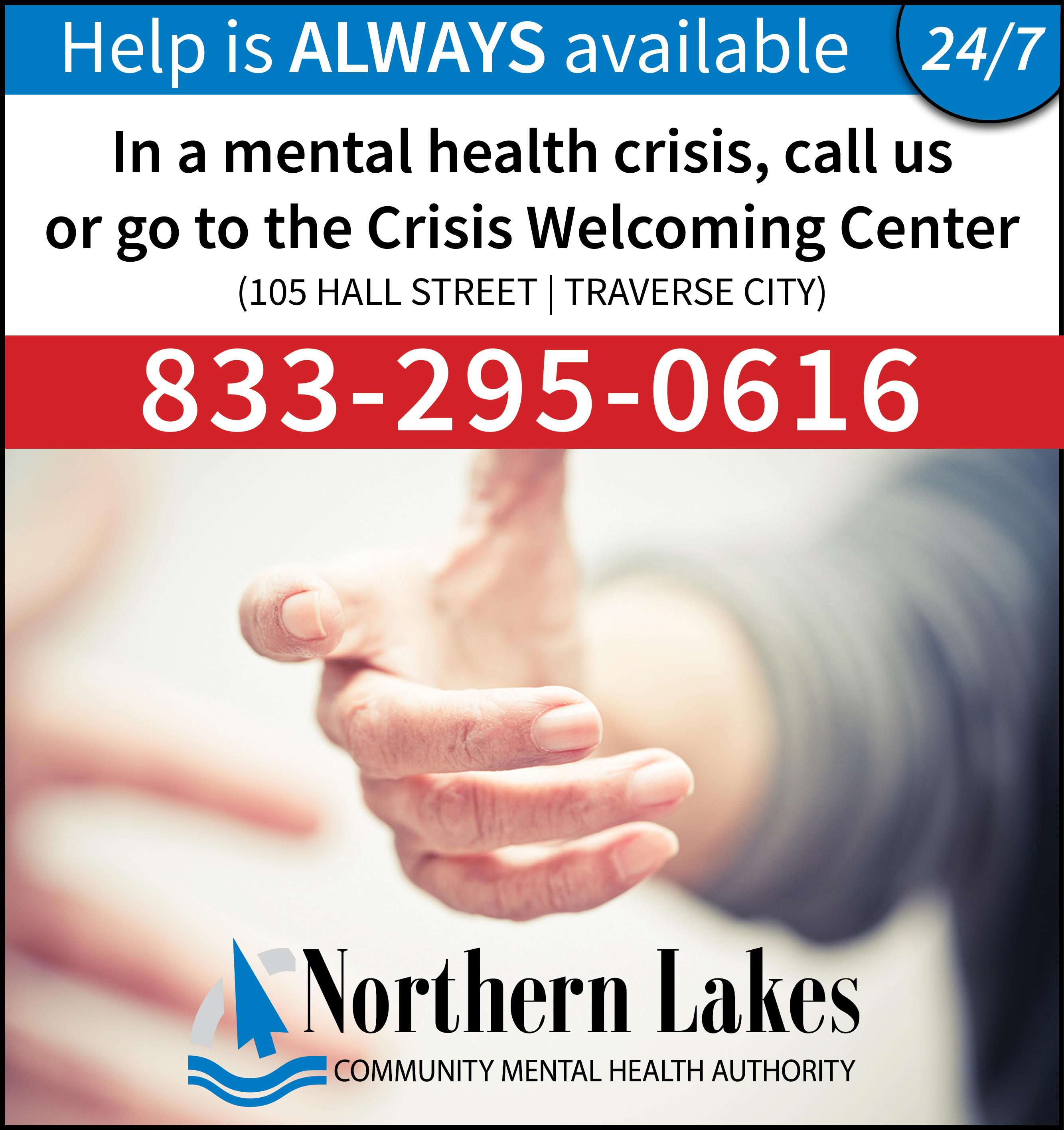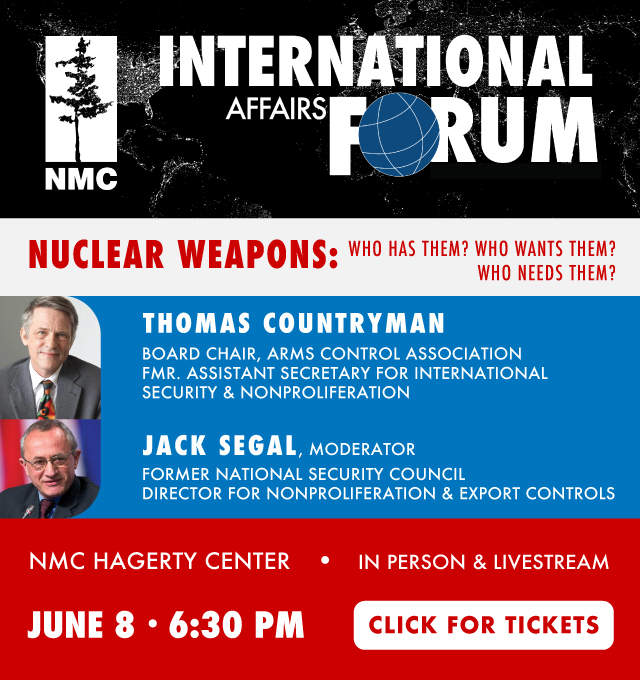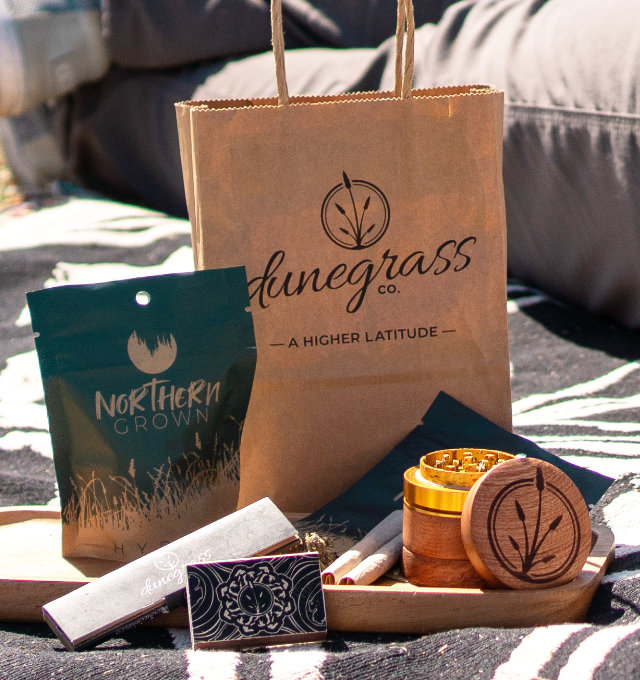 Join Us For Recess on the Water Wednesday - and Win Great Prizes!
Read More >>
How Healthy Are Our Waters?
Read More >>
East Bay Township Considers Changes to Allow More Preschools & Daycares
Read More >>
Traverse City's Graduating Class Of 2023 Wants To Save The World
Read More >>
Seven Hills Opens on Old Mission Peninsula
Read More >>
Off To The Races: An Early Look At 2023 Mayoral And City Commission Elections
Read More >>
DDA Eyes Project List, Citizen Advisory Council for New TIF Plan
Read More >>
First-Ever International Fireworks Championship Coming to TC
Read More >>
Interlochen Cyclist Killed in Car Crash
Read More >>
Is Traverse City Spartan Country?
Read More >>