Traverse City's Graduating Class Of 2023 Wants To Save The World
By Craig Manning | June 4, 2023
"We can make a difference."
That might be the prevailing mindset among the graduates of Traverse City's class of 2023 – many of whom will receive their diplomas at commencement ceremonies to be held today (Sunday). From child care to agriculture to advocacy, many of this year's graduates have big ambitions of making the world a better place. The Ticker sat down with 15 local graduates to learn more about their hopes, dreams, high school highlights, and future paths.
Lydia Brower, Traverse City Christian
Profile: A student at TC Christian since second grade, Brower found her passion for working with children while traveling on school mission trips. She's also a standout volleyball player – and one of the team captains this year – as well as a co-valedictorian of her graduating class.
Plans: Brower will attend Cornerstone University in the fall to pursue a major in early childhood education and a minor in Spanish. "I hope to teach internationally in a Spanish-speaking country," she says of her post-college career goals – a path informed by her recent mission trips.
Highlight: Brower points to a fall 2022 mission trip to Ensenada, Mexico as the most formative experience of her high school years. Working with kids and bringing food to families in need, Brower was struck by "how joyful they were with the little they had," and by the selflessness with which they lived. "After coming back from that trip, I made it a priority to be joyful in all circumstances and to find joy in the midst of the difficult ones," she says.
Clara Devey, Interlochen
Profile: A student in the singer-songwriter program at Interlochen, Devey plays piano, guitar, and French horn and writes songs in what she describes "a folky, jazzy, indie type of vibe." She recently released her debut EP, called Perspective, under the name of clara bryn. She's also become an advocate for the disability community, being open about her experience living with autism and sharing stories about herself and her service dog Cassie on her website, www.theserviceangel.com. That site is also the home of Devey's business, which makes dog vests, bandanas, bowties, and other accessories, and through which Devey also regularly does presentations "about disabilities, accessibility, and the Americans with Disabilities Act."
Plans: Devey will enroll at Carleton College Northfield, Minnesota. She's eyeing a major in sociology and a minor in human rights and social justice, and hopes to eventually pursue a career in consulting and presenting, "in the hopes of educating the public and being disability advocate."
Highlight: "A peer and I initiated the first Disability+ group at Interlochen, which is a safe space for disabled, chronically ill, and neurodivergent individuals to share their perspectives and experiences," Devey says. "It can feel really isolating when you're disabled and on campus, so I was happy that I was able to offer these students a community of support."
Jonah Hochstetler, Traverse City West
Profile: Praised by his school principal as an "incredibly well-rounded student," Hochstetler served as president of West's National Honors Society, maintained a 4.0 GPA or above, and still found time to break school records as a member of the Titan track team. Hochstetler leaves West with records in both the 800 meters (1:52.46, a time he ran just yesterday in a third-place state meet performance) and the 1600 meters (4:18.04). He also excelled in cross country, finishing seventh at the MHSAA Division 1 state finals last fall.
Plans: Hochstetler has signed a National Letter of Intent to join the track team at the United States Air Force Academy in Colorado. "My whole life, I've wanted to be a fighter pilot," he says. "I was born on an Air Force base when my dad was working with a fighter squadron. Ever since, I've been working to make it to the Air Force Academy."
Highlight: Despite his ace performances junior and senior year, Hochstetler points back to his sophomore regional cross country meet as his favorite day of high school. "Our team was not ranked super well, but everyone ran their ran their hearts out," he says. "We had some dudes drop some pretty crazy PRs, and we ended up managing to qualify the whole team for the state finals."
Reed Hudson, Grand Traverse Academy
Profile: A swimmer with the YMCA Breakers team and a standout math student at Grand Traverse Academy – to the point where he dedicated some of his school day student-teaching in pre-algebra and algebra II classes – Hudson has also spent most of his high school career working with the elderly at a local independent living home. "I have a love for helping people whenever possible, and to the best of my abilities," he tells The Ticker.
Plans: Hudson is off to Western Michigan University, where he plans to earn his degree in aviation management and operations – and to find some time to compete as part of the student-run swim team.
Highlight: "One of my favorite memories has to be student-teaching," Hudson says. "Seeing the behind-the-scenes world of teachers – and becoming close friends with the teacher I taught alongside – was so rewarding. At first it was hard to balance being a teacher and friend to the students; however, as the year progressed, we started having lots of fun together. We all had stories to share before we cracked down on math."
Ivy Libby, Interlochen
Profile: For Libby, high school has been a journey of discovering her passions. She spent her first two years studying acting and musical theater, then pivoted to theater production when she realized she didn't want to pursue a performance career – only to find she didn't feel at home there, either. It wasn't until Libby took an agricultural science elective her junior year that she found her calling. "It made me realize that I want to pursue animal science and sustainable agriculture," she says.
Plans: Libby will follow that calling to Warren Wilson College, a small liberal arts institution in North Carolina that she says is "very focused on sustainable practices and work-to-study programs." She plans to study conservation biology and civil agriculture, with a focus on animal science. Career-wise, Libby isn't sure whether she'll aim for veterinary science or something else, but says she mostly wants "to participate in animal rescue and giving animals a second chance."
Highlight: Libby points to the agricultural science elective that changed her life, which gives students chances to learn everything from aquaponics to composting to plant and animal care. "You wouldn't really imagine having that kind of class at Interlochen, because it's an arts school," Libby laughs.
Brier Meredith, Traverse City West
Profile: It was a love of climbing trees that led Brier Meredith to decide – all the way back in middle school – that he wanted to become an electrical lineman. He's held onto that dream throughout his high school years, enrolling in the electrical occupations program at the Northwest Education Services Career-Tech Center. Meredith is also a three-sport athlete at West, competing as part of the Titan football, basketball, and track teams.
Plans: Meredith is still firming up his next steps, but his hope is to land a slot in a trade school program and start training to become a lineman.
Highlight: During the first few months of the electrical occupations program, Meredith recalls being challenged by the level of difficulty. "It was just so new, and I didn't understand a lot of it." It was when the curriculum cycled over to hands-on lessons that Meredith had his (literal) lightbulb moment. "We want downstairs to the shop and start learning how to do wiring with lightbulbs," he says. "And it was so satisfying going through that and seeing that light turn on for the first time."
Wyatt Nausadis, St. Francis
Profile: "At heart, I am an athlete," Nausadis says. He's not lying: Nausadis ends his high school career as an all-state athlete in two sports (football and basketball), as Gladiators' all-time leading scorer in basketball, and as the St. Francis Male Athlete of the Year for 2022-23. A four-year starter in basketball, as well as the starting quarterback and captain of the football team this past season, Nausadis set senior year goals of leading both teams to state titles; the Glads ultimately finished as runners-up in both sports. "Although the results weren't what I wanted, it was an amazing opportunity to play at Ford Field and the Breslin Center," Nausadis says.
Plans: For Nausadis, the dream is to play Division 1 college basketball, and while he received offers to play for D2 schools like Grand Valley and Bentley University, he's opted instead to do a "postgraduate" fifth year of high school at The Newman School in Boston, Massachusetts. There, he'll play as part of the school's basketball team, with the goal of getting more notice from college coaches.
Highlight: "Although I have won a lot of awards, my biggest accomplishment is the friends I have made within sports, which will be relationships that last forever," Nausadis says. "It's pretty cool to grow up and work for your dreams with the same group of guys."
Sophia Rhein, St. Francis
Profile: A standout distance runner, Rhein helped lead a cross country team made up of mostly underclassman to a Division 3 state title this past fall. She's also one of the founders of Beauty of Life, a nonprofit that cooks meals for families in need, with a mission focused especially on supporting young mothers "during and after pregnancy." Rhein served as president of the nonprofit this year, but will hand the baton off to an underclassman next year, as Beauty of Life is intended to remain student-run.
Plans: Rhein has been recruited to run collegiately at Michigan Tech University, where she also plans to major in biomedical engineering.
Highlight: For Rhein, finally bringing home a cross country state title was the peak of high school. After a few years where the St. Francis team was plagued with injuries, she says they "pulled it all together" this fall for a banner season and a dream day at the state championships. "It was really great to have all tour hard work come together on that one day, which was when it mattered most," she tells The Ticker.
Reed Seabase, Traverse City Central
Profile: Seabase is a Trojan sports leader both on and off the field. In football, the running back played a key role in Central's long-awaited return to the state finals during his junior season, and then led Central (and the Saginaw Valley League) in rushing yards his senior year – en route to "most valuable player" honors for the league and Division 2 all-state honors to boot. Seabase also played baseball in the spring, and while he didn't have a winter sport, he kept busy by making sure he was in the cheering section for every hockey and basketball game. "I just love supporting my fellow classmates and teammates," he says.
Plans: Seabase signed his National Letter of Intent with Alma College, where he'll join the football team and major in business. He hopes to follow in his father's footsteps and pursue a career in insurance.
Highlight: While the Trojans didn't walk away with a football championship in 2021, Seabase considers that football season to be "probably the best five or six months of my life so far. It was one of those teams where you would just dread missing practice. You always wanted to be there, because everyone wanted to get better every day and people cared so much."
Brooke Smith, Traverse City Christian
Profile: Challenge Brooke Smith to a bowling match at your own peril. As a TC Christian Sabre, Smith more than proved herself in the bowling alley, earning all-state honors two years in a row and fighting her way to a Division 4 runner-up finish in singles competition this past season. She also played volleyball and softball, served four years on student council, was co-president of the student body during her senior year, and is a co-valedictorian for the class of 2023.
Plans: Smith is headed for Milligan University, a private Christian university in Johnson, Tennessee, where she plans to pursue a degree in nursing and play on the school's bowling team.
Highlight: The girls bowling team at TC Christian has qualified for states for seven years running, and Smith has been a part of the last five of those team runs. She's proud of that achievement, but is proudest of making it to the state finals two years in a row as an individual athlete – and especially of her near-title-winning run this spring. In the qualifying block, Smith posted scores of 209 and 238 to reach the finals, then took down one-on-one match competitors in the round of 16, the quarterfinals, and the semifinals en route to her runner-up finish.
Rowin Smith, Traverse City Central
Profile: "I'm sure a lot of people in this graduating class share a similar story, but I had my freshman year cut in half and my sophomore year entirely online due to COVID," Smith says. "That was really a rough point in my education, and most of the rest of my high school experience was building back from that." Smith built back strongly: He excelled in Central High School's rigorous Sci-Ma-Tech program, scored National Merit Finalist status, and even added to his challenging schedule by taking Calculus II at Northwestern Michigan College and an online AP computer science course.
Plans: Smith is bound for New York's Colgate University to major in computer science. "I hope taking a degree in tech at a liberal arts school will allow me to have a broad education that teaches me writing and critical thinking with as much rigor as technical skills," he says.
Highlight: "I would say my AP Calculus AB class was a highlight for me," Smith says. "I started that class coming back from online school, really shy and struggling to adapt to in-person schooling. By the time I was done with the class, I was going around the class every week working with others to help them understand the material we were working on and making conversation with my classmates."
Nick Thuente, St. Francis
Profile: Part of the Grand Traverse Area Catholic Schools (GTACS) community since preschool, Thuente capped it all off with an extremely active high school career. This year alone, he served as drum major in the marching band, played varsity soccer, ran cross country and track, and was a leader on the TC VASA Raptors state-title-winning cross country ski team. As a VASA Raptor, Thuente finished fifth in the sprint race – something he calls his proudest high school accomplishment. Thuente is also a sailing enthusiast, and will spend his third consecutive summer teaching kids how to sail as part of Traverse Area Community Sailing.
Plans: "My whole life, I've known that I might have a calling to the priesthood," Thuente says. He'll follow that calling to the University of Notre Dame in the fall, where he'll get his degree while also beginning a seminary program with the Congregation of Holy Cross.
Highlight: "Every year, the juniors [at St. Francis] go to Washington, D.C. for the March for Life in January," Thuente says. "Having the opportunity opportunity to go down to D.C. and do that with all my classmates and teachers was definitely a highlight of my high school career."
Ava Wendel, Traverse City Christian
Profile: "I love all things sports," Wendel says, and she means it: The TC Christian student-athlete kept herself busy all three sports seasons, playing as part of the school's volleyball, bowling, and track teams and serving as team captain in both bowling and track. "That hasn't stopped me from prioritizing my grades, but made me work even harder for them," Wendel adds of her busy schedule. She means that, too: She's graduating as co-valedictorian.
Plans: Bound for the Petoskey-based North Central Michigan College on a volleyball scholarship, Wendel plans to study exercise science in hopes of eventually becoming a school athletic director. Since North Central is a two-year college, Wendel says she's already planning a transfer to Cornerstone University once she wraps her second year.
Highlight: For Wendel, the most cherished part of high school was simply being part of a small, tight-knit school community. "My class size has always been small, which means you get know everyone," she explains. "We always have the most fun all together, and that's made high school enjoyable. I love [my fellow classmates] and will miss them all so much."
Nevaeh Wharton, Traverse City Central
Profile: A strong student with passions for reading, writing, music, and the outdoors, Wharton never expected to become a leading advocate for diversity, equity, and inclusion in northern Michigan. But while she says she is "generally a really shy person," Wharton's high school journey saw her finding her voice and growing increasingly comfortable "with vocalizing my concerns within my community." That shift was prompted in part by an incident within Traverse City Area Public Schools (TCAPS) where Wharton and other students of color were being "bought" and "sold" in a mock "slave trade" group on Snapchat. The incident prompted a contentious debate about racism in Traverse City, which in turn caught the attention of national news media. Wharton was quoted in The Washington Post about the incident, and has been critical of TCAPS for not doing enough to combat racism. "Despite how horrible the situation was, I truly found myself, and am proud of how I have grown from the situation," Wharton remarks.
Plans: It's off to New York City for Wharton, where she'll attend the Eugene Lang College of Liberal Arts (part of The New School) to study clinical psychology.
Highlight: Wharton points to being chosen as a graduation speaker as her proudest high school accomplishment. "Being able to stand and represent the diversity within my school is a large honor that I hold with pride," she says, before adding that she also sees the opportunity as a marker of how far she's come in high school. "I remember in freshman year, I would always ask my teachers to never call on me in class. Three years later and being able to push myself to stand on that podium and speak in front of thousands of people is a huge accomplishment in itself."
Ava Young, Traverse City West
Profile: Young and her family moved from Marquette to Traverse City between her freshman and sophomore years, which meant she was coming into a new school right in the midst of COVID-19. That situation amplified all the typical "new kid, new school" challenges, but Young powered through, meeting classmates through band and forging friendships all around town by joining the Traverse City Lady North Stars Hockey Team. By the end of high school, Young was treasurer of West's National Honor Society, president of the Environmental Club, and a leader in numerous music ensembles.
Plans: Young will attend University of Michigan, though she's still undecided on her major. "I have a lot of different interests, so I think I'll just go in undecided," she says. "I am pretty confident I want to minor in art and design." Young will also be a part of the Michigan Community Scholars program and hopes to join the school's Division 1 club team for women's hockey.
Highlight: "One of the coolest things to me is that my class voted me to speak at graduation," Young says. "That's definitely something that, three years ago, I would have never imagined happening, just because it was such a challenging time and I didn't think I'd ever get to a place where I felt like I belonged in my student body."
Comment
Three-Campus Plan Comes Into Focus for County, City
Read More >>
Join Us For a Special Fall Recess Wednesday at Seven Hills on Old Mission!
Read More >>
Seven Fall Festivals and Celebrations Up North
Read More >>
City Updates: Commission Votes, Fish Survey, Senior Center Tree Project
Read More >>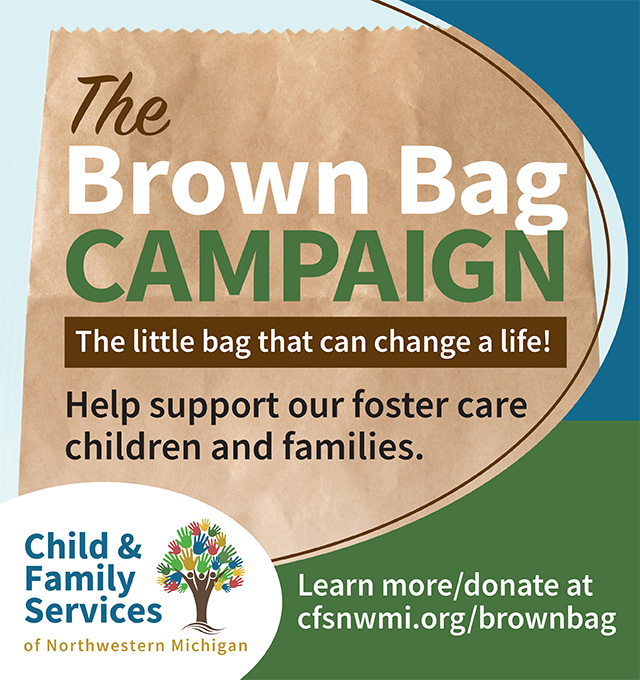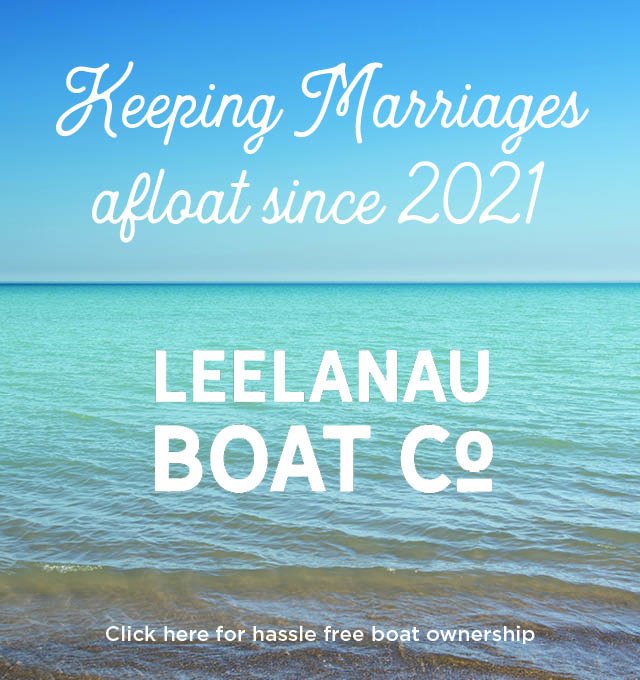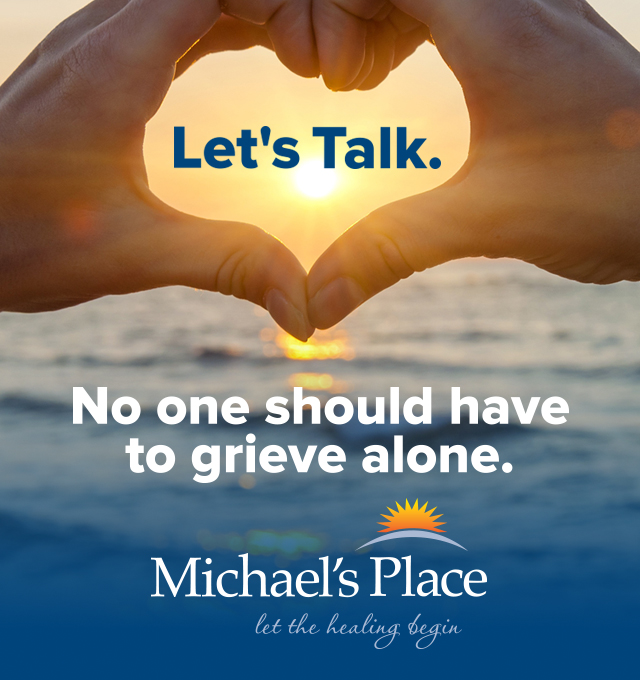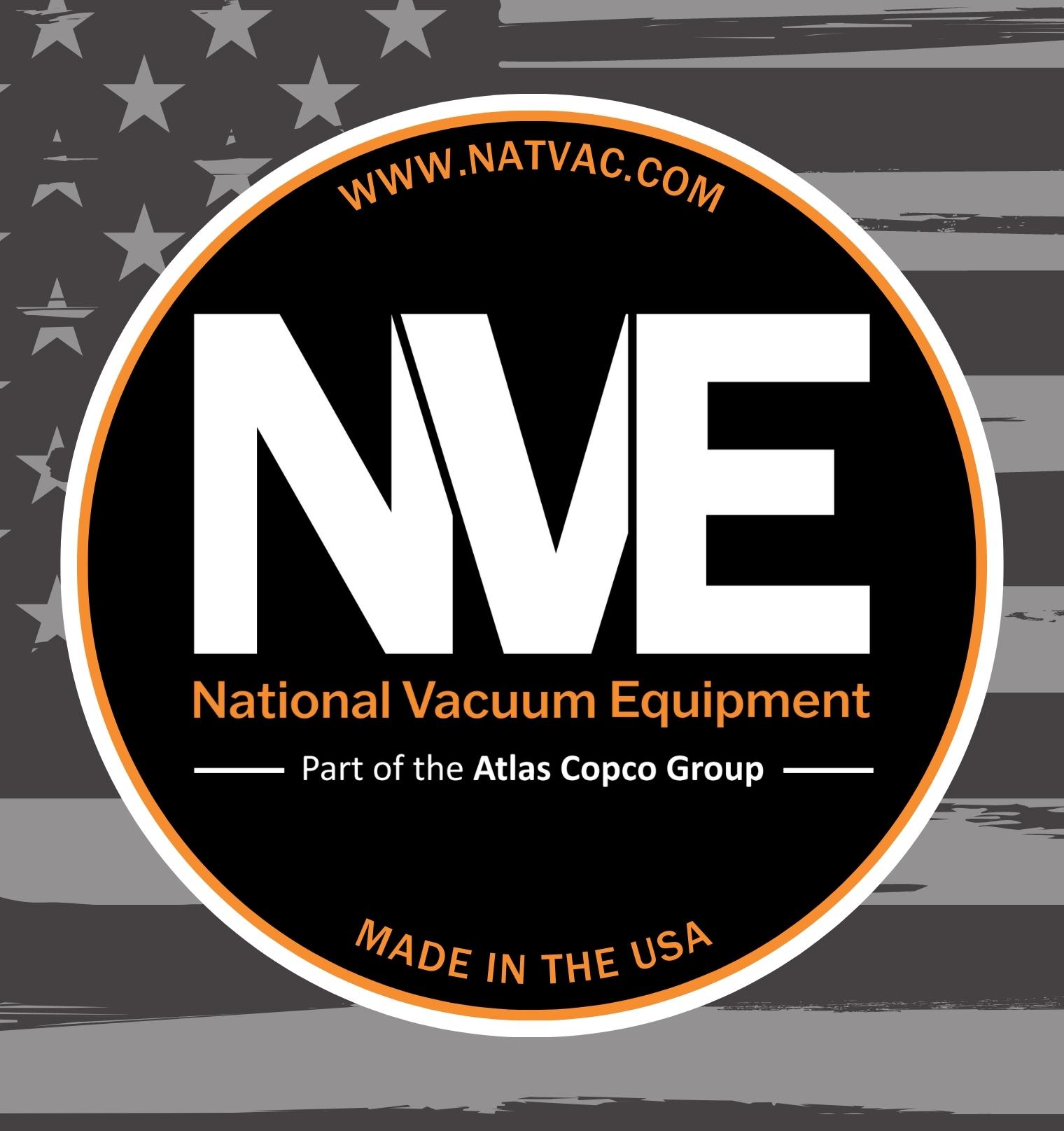 How A Local Car Dealership Added 'Free College' To Its List Of Employment Benefits
Read More >>
Affordable Housing, Mixed-Use Development Possible On Woodmere
Read More >>
Impact100 Traverse City Announces Latest Grant Recipients
Read More >>
Three Hundred Miles in 24 Hours
Read More >>
Building Peninsula Shores
Read More >>
GT County Commissioners Approve Peninsula Parks Funding, Remote Work Policy
Read More >>
Munson to Ramp Up Outpatient Efforts, Regionalize Inpatient Care
Read More >>
Man Arrested After Concerns Over Blair Township Threat
Read More >>
Join Us For Fall Recess Next Week at Seven Hills on Old Mission Peninsula!
Read More >>
Man Arrested After Standoff in Central Neighborhood
Read More >>