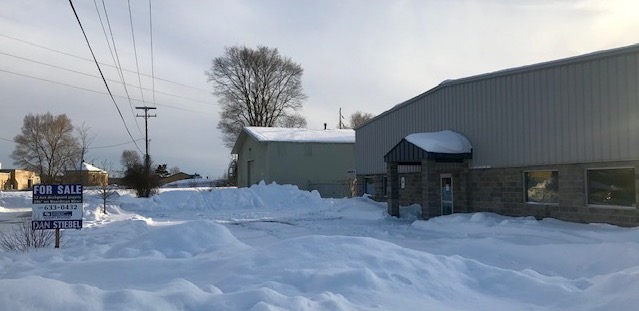 Two Affordable Housing Projects Proposed For Eighth Street Corridor
By Beth Milligan | March 1, 2019
Traverse City commissioners Monday will consider giving a tax break to two affordable housing projects proposed for the Eighth Street corridor that could bring more than 100 new apartments to the neighborhood.
Woda Cooper Companies – formerly the Woda Group, the development group behind Brookside Commons and Boardman Lake Apartments in Traverse City – is proposing both projects. The first, called Ruth Park Apartments, is planned for 520 Wellington Street (pictured) directly across from Safe Harbor just south of Eighth Street. Plans call for a four-story, 65,000 square-foot building that would house 57 residential units, including 13 one-bedroom, 32 two-bedroom, and 12 three-bedroom apartments. Units would range from 700 square feet for one-bedroom units up to 1,100 square feet for three-bedroom units.
The project aims for a mix of single, senior, and family housing, with a ground-floor community room offering Internet access, a media area, restrooms, and a manager's office. The building – which would be "oriented to maximize the Boardman River and Boardman Lake vistas", according to Woda – would have 63 adjacent parking spaces and on-site amenities including outdoor park benches, bike racks, and a tot lot for residents. All of the units would be rented out based on income levels, with the lowest rental rates starting at $688 for one-bedroom units, $491-$931 for two-bedroom units (depending on the number of occupants and their combined income levels), and $570-$1,090 for three-bedroom units, according to project documents.
In an effort to support a diverse mix of income levels, 22 units will be targeted to renters in the "missing middle" of income range – those whose salaries are between $41,000 and $63,000, according to Craig Patterson of Woda. Those "attainable workforce units" will be more in the $981-$1,360 price range, according to the company.
"The development plan for Ruth Park Apartments is comprehensive and includes several amenities for residents, such as microwave range hoods, dishwashers, central air conditioning, as well as energy-efficient 'green' features such as abundant insulation, Low-E windows, and Energy Star appliances," Woda wrote in a memo to city commissioners. "It is expected that the property will qualify for Enterprise Green Communities certification. The addition of 'green features' to earn the Enterprise Green certification is not only good for our global environment, it helps Woda's future tenants by yielding lower energy costs."
The company says the Wellington parcel "will be ideal for Ruth Park residents," citing the close proximity to the Traverse Area District Library, city parks, retail stores and restaurants, a BATA stop, and downtown Traverse City. "The walkable proximity of amenities, jobs, and life-enriching activities make the site ideal for active adults, children, teens, and seniors," according to Woda. Dan Stiebel of Coldwell Banker Schmidt, Realtors – the listing agent for the Wellington Street parcel – confirms the property is currently under contract with Woda. Woda estimates it will spend $13.9 million to build Ruth Park Apartments and that construction will create 90 jobs, with "every effort made to source contractors and materials from the Traverse City/Grand Traverse County region."
Less than 1,600 feet away – just down Station Street, which runs parallel to Eighth Street between Wellington and Railroad Avenue – Woda is proposing a second development called Depot Commons at 520 Railroad Avenue. Woda has made several attempts to build Depot Commons in the large vacant lot north of The Filling Station Microbrewery in recent years, but failed to secure the Michigan State Housing Development Authority (MSHDA) funding needed for the project. Patterson tells The Ticker that this time around, Woda changed its project scope in the hopes of scoring higher under MSHDA's criteria.
"We're coming back with a new product that doesn't have as many units, and we've dropped the building level down from six (stories) to four," he says. As redesigned, the 46,440 square-foot Depot Commons building would have 46 apartments – 34 one-bedrooms averaging 650 square feet and 12 two-bedrooms averaging 960 square feet – with 60 on-site parking spaces. The project would have similar energy-efficient and other building amenities as Ruth Park Apartments. Eighteen units would be slated for the "missing middle" demographic in the $1,021-$1,221 rent range, while lower-income units would be $411-$776 for one-bedroom and $491-$931 for two-bedroom, depending on household income levels. Woda expects to invest $10.7 million into the project and create 75 construction jobs.
For both developments, Woda is seeking a payment-in-lieu-of-taxes (PILOT) agreement with the city. Under a PILOT agreement, a developer can forego paying traditional property taxes, instead paying a lower annual service charge or percentage of rental income to the city in exchange for building affordable housing. PILOT projects qualify for federal and state funding through MSHDA; they are also audited annually to ensure they maintain affordability requirements.
Woda is seeking a six percent agreement with the city for both projects, meaning it would pay six percent of annual shelter rents for all low-income units in the buildings each year. For Ruth Park Apartments, that means Woda would pay an estimated $28,365 to the city annually starting in 2021, with that rate increasing to $44,192 by 2036. For Depot Commons, the annual payment would start at $19,845 in 2021 and increase to $30,918 by 2036. While the PILOT agreements would be 16 years long, Woda has committed for both projects to keep units at an "affordable rate" determined by MSHDA for 30 years beyond that point. City commissioners previously approved a PILOT agreement for Depot Commons in 2015 – and two extensions in 2016 – but a new agreement is now needed since the company ran out of time after its initial MSHDA applications were rejected.
Patterson says he believes the timing for both projects is ideal, noting he hopes to break ground in May 2020 – after the reconstruction of Eighth Street is complete – and open both buildings by 2021. Both Ruth Park and Depot Commons are still dependent on obtaining MSHDA funding to move forward, so Patterson says it's possible one could precede the other, depending on the timing of approvals. Woda would put in new infrastructure as part of construction, such as water and sanitary lines, and also make road improvements to Wellington and Railroad – investments Patterson says parallel those being made to Eighth Street this summer.
"There's this synergy there...that I think is very helpful," he says. "I also know the city desperately needs affordable housing. We'll be bringing that, as well as that housing for the missing middle."
Comment
Traverse City's Graduating Class Of 2023 Wants To Save The World
Read More >>
DDA Eyes Project List, Citizen Advisory Council for New TIF Plan
Read More >>
First-Ever International Fireworks Championship Coming to TC
Read More >>
Is Traverse City Spartan Country?
Read More >>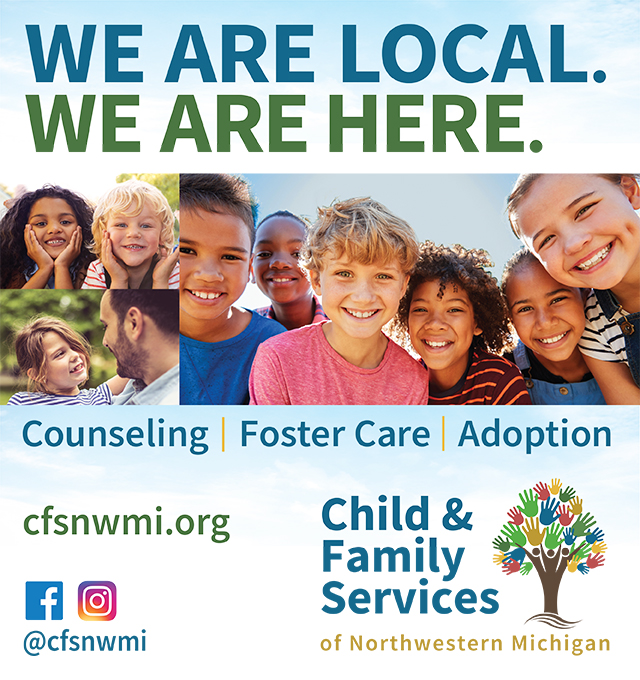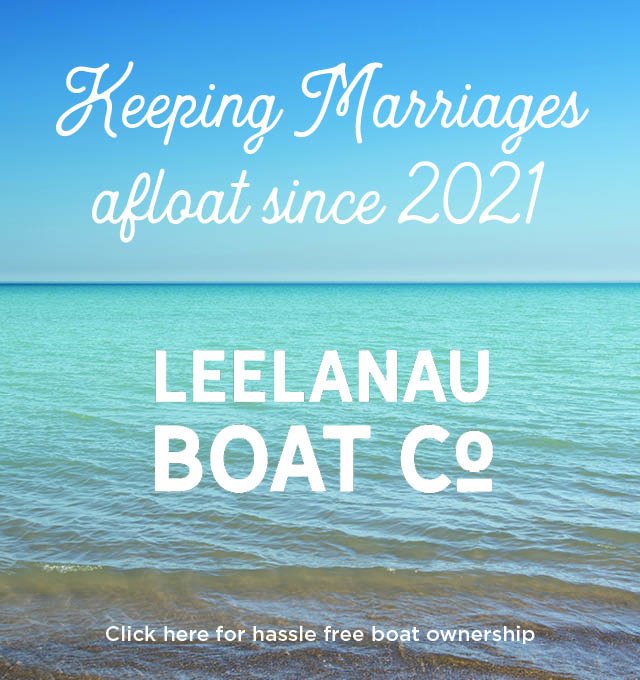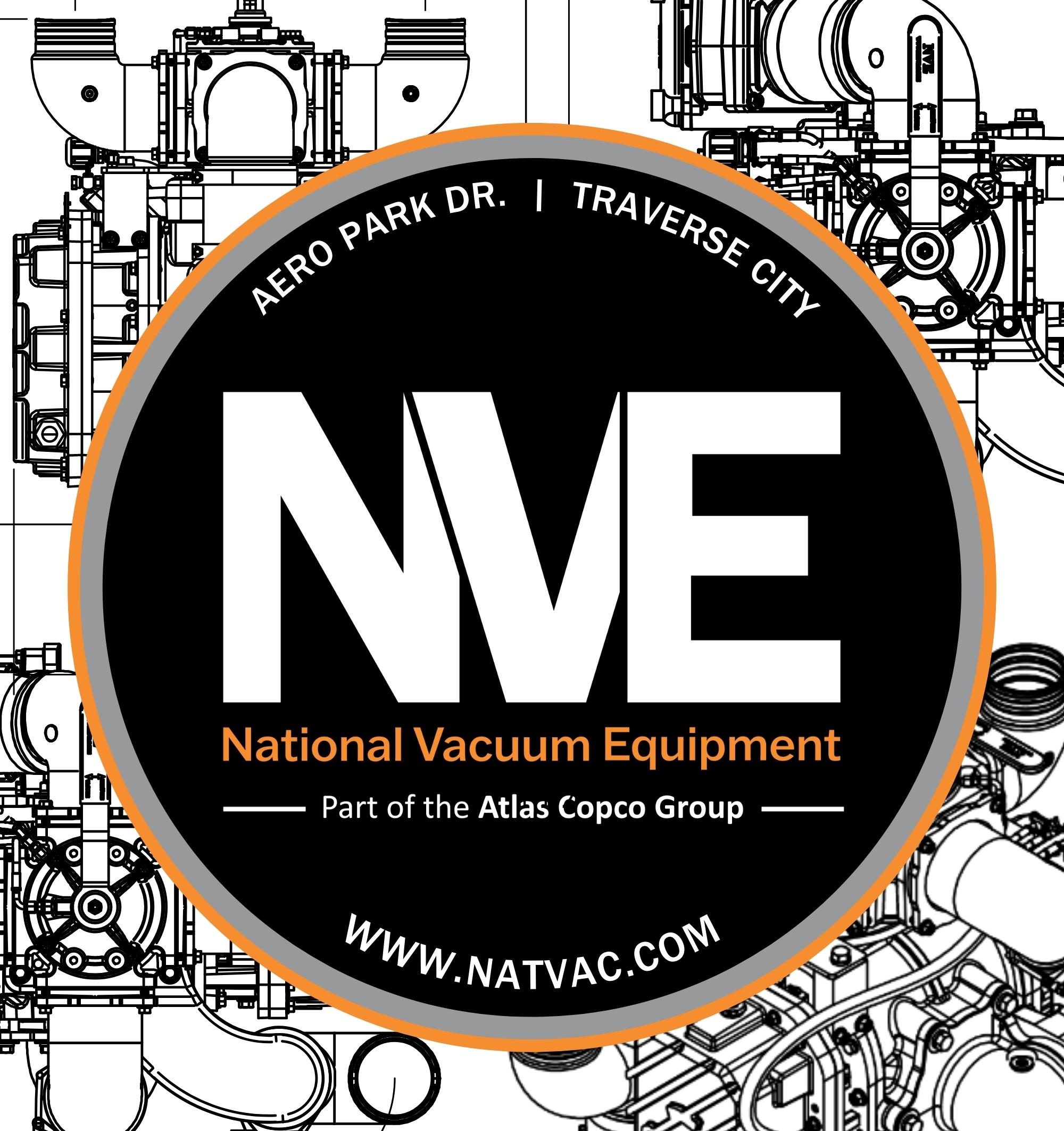 Seven Hills Opens on Old Mission Peninsula
Read More >>
Off To The Races: An Early Look At 2023 Mayoral And City Commission Elections
Read More >>
Interlochen Cyclist Killed in Car Crash
Read More >>
Kingsley Woman Arrested for Possessing Taser, Meth
Read More >>
Free Housing And Cash: Munson Ups The Ante For Nursing Openings
Read More >>
Introducing The New Mustang
Read More >>
Road Commission Updates: Roadkill Stalemate, Keystone Parking, South Airport/Silver Lake Intersection Rebuild
Read More >>
Nominations Now Open For 17th Annual Hagerty TCBN 40Under40
Read More >>
Memorial Day Events In And Around Traverse City
Read More >>
Rail Renaissance: What's The Status Of TC-To-Downstate Rail Corridor?
Read More >>