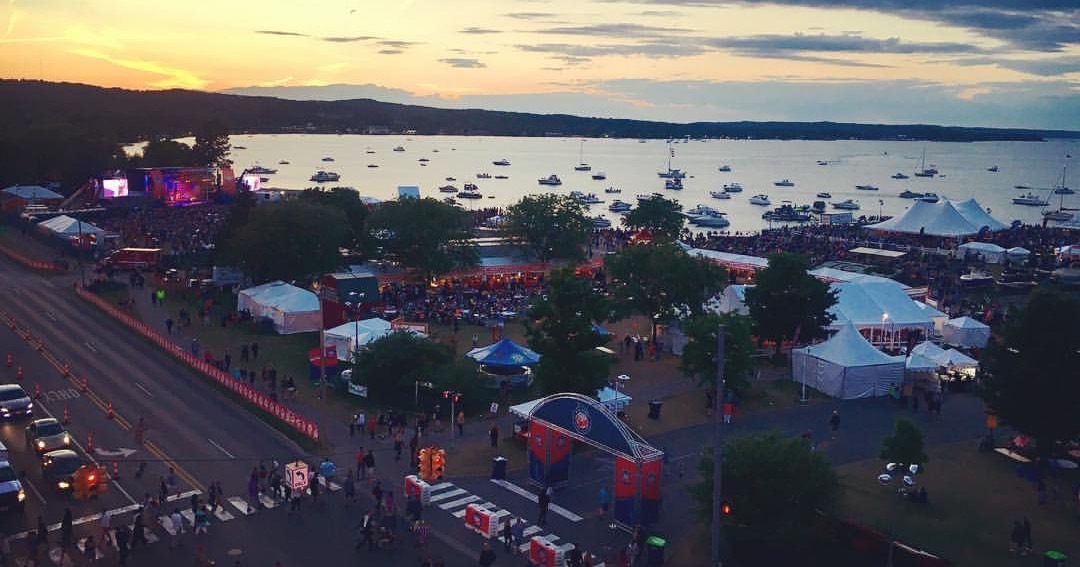 Planning For A "Full" Cherry Festival; Film Fest In Doubt, Other Events Adapt
By Beth Milligan | March 8, 2021
The availability of COVID-19 vaccines has made event prospects in summer 2021 considerably rosier than 2020. Still, Traverse City festival and event planners – most of whom are staging some type of comeback this summer – caution that this year will look different than any other. The Ticker checks in with the National Cherry Festival, Interlochen Center for the Arts, Traverse City Pit Spitters, Northwestern Michigan Fair, and several more events to see what's on the docket for summer 2021.
National Cherry Festival – July 3-10, 2021
Traverse City's largest festival cancelled in 2020 for the first time since World War II. National Cherry Festival Executive Director Kat Paye says her team is planning "a full festival" for 2021, but may need to significantly restructure several events this year. One major challenge: NCF has traditionally been an "open, free event mecca" with unguarded entry points and free-flowing crowds in the Open Space, at nearby beaches, and at the midway, Paye notes. Depending on state crowd restrictions in July, NCF could limit capacity at the beer tent and Bay Side Music Stage this year, relocate events like the Old Town Classic Car Show and Arts & Craft Fair from Union Street to more spacious venues, and follow strict sanitization protocols between midway rides.
Whether and how NCF can control crowd sizes for events like the planned U.S. Air Force Thunderbirds air show or festival parades is less clear. "Anything attracting a massive amount of people we are looking at carefully and talking about with local and state officials, with a plan to make decisions closer to the festival," Paye says. "We cannot control families sitting together for one-and-a-half miles on a parade route, so we are looking at that and going, 'OK, can we do a different type of parade?'" Some events could go virtual – Paye wryly notes an in-person Cherry Pit Spit contest is off the table this year – or have hybrid contingency plans, like the Meijer Festival of Races. A 2020 pivot - the Very Cherry Porch Parade - will return in 2021.
Having to reduce capacity for NCF's few revenue-generating events is not ideal for a festival already reeling from last year's cancellation. Paye says it will likely take "several years" to recover from the financial hit of 2020 and 2021. But given that the event is largely held on city land – with City Clerk Benjamin Marentette having the ability to revoke permits if the city believes an event poses a public risk – NCF plans to work closely with community leaders to ensure the festival meets all safety guidelines. "The festival will look different this year – it will not be what you have seen previously," Paye says. "We are trying to stay true to our community and traditions within the parameters set before us."
Traverse City Film Festival – TBD
TCFF has been shut down since spring 2020 for both its theater and festival operations – and the timeline for its return is uncertain. Festival founder Michael Moore, who could not be reached for comment, told The Ticker in February that holding a festival this year "would be great" but is not currently a realistic goal. He said the TCFF board would make a final decision in April, with the film festival typically kicking off the last week of July. Marentette says Moore recently had conversations with his office about the possibility of holding a "scaled-down event" with more of a local focus this year. "Certainly the film festival's eyes are wide open and respectful to the public health issues involved," he says.
Interlochen Center for the Arts – TBD
In a February 23 email to past concert ticketholders, Interlochen Center for the Arts acknowledged that this is the time of year it would normally announce its summer concert series lineup. But because the venue is "not yet permitted to safely host live, in-person performances," according to Interlochen, that announcement will be delayed until later this spring. Concerts could still take place this summer, says Interlochen Vice President of Strategic Communications and Engagement Katharine Laidlaw, but they will need to adhere to safety guidelines that also allow campers to be on-site. "We are actively communicating with industry consultants and agents, and while we have secured several major artists, touring, routing, and the viability of presenting large public events remain uncertain," she says. "We know how much our supporters cherish this series, which is also a vital source of support for student scholarships."
Northwestern Michigan Fair – August 8-14, 2021
While planning for the Northwestern Michigan Fair "is different this year than usual," according to Board Secretary Carolyne Woodhams, the event is planned to take place in-person after being largely cancelled in 2020 (with the exception of a virtual 4-H component). "Obviously we know there will be more hand-washing stations, more hand sanitizer, things like that, but other than that we are still in the planning process," she says. The board is also keeping an eye on M-37 construction that will include a new roundabout at the Blair Townhall Road intersection. "There's nothing we can do about it one way or another…we are just praying it is done before the fair," Woodhams says.
The Great Lakes Equestrian Festival – June 9-September 19, 2021
Having a sport on horseback creates a "natural six-foot distance" among competitors, according to Great Lakes Equestrian Festival organizer Matt Morrissey. That factor allowed the event to proceed with 11 weeks of competition in 2020, and to return with 12 weeks of competition this year. As with last year, GLEF plans to enact safety protocols on the property and will eliminate in-person spectators at Flintfields Horse Park in Willamsburg, instead offering free live-stream coverage of its events.
Up North Pride – Moving From June to October 2021
After pivoting to a series of virtual events in 2020, northern Michigan LGBTQ+ advocacy group Up North Pride hopes to host its major Pride Week events – including Drag Night and the Visibility March – in October instead of June this year in Traverse City. Up North Pride plans on having a presence in June "with digital events and auxiliary events around northern Michigan that center around art and community," followed by in-person events during the second or third weekend of October on city streets and at the Open Space, according to Up North Pride Director of Programming Nick Viox.
Traverse City Pit Spitters – May 31-August 14, 2021 (Regular Season)
After using a pod system last year that saw three Traverse City teams play amongst themselves during the regular season, the Traverse City Pit Spitters are back to one team this year that will play a normal league schedule of 36 home games and 36 away games. Recent state changes allowing 1,000 attendees at outside sports venues came as "exciting" news to General Manager Mickey Graham, since that number represents double the capacity Turtle Creek Stadium had last summer. The ballpark could go as high as 1,500-1,600 for attendance and still maintain a six-foot seated distance between groups, which is the plan again this year. The stadium will host other smaller events like high school games and traveling tournaments this summer, with plans to expand to bigger non-baseball events in the fall if guidelines allow.
Paint Grand Traverse – August-September, 2021
Crooked Tree Arts Center's annual plein air painting festival and competition is moving forward this year with both a Plan A and Plan B schedule of events in place, with slightly different dates for each plan. The first, more ambitious scenario will include two major in-person events Paint Grand Traverse had to eliminate last year, including the Quick Paint Competition and Collectors Gala. The second plan, a more cautious approach similar to 2020, would eliminate those events and focus primarily on artists working outdoors in socially distanced spaces, with painting sales moved online. Megan Kelto of Crooked Tree Arts Center says the organization will decide by June 1 which plan to implement based on metrics including state crowd capacity restrictions and vaccine availability for all adult groups.
Summer Theater
Finally, theater will return to Traverse City this summer as both Parallel 45 and the Old Town Playhouse mount several outdoor productions. P45 has already put tickets on sale for its series running July 8-August 1, with titles including The Sound of Music, You're A Good Man, Charlie Brown, Play Reading Series, and Ugly: A New Pop Musical. Attendees will be socially distanced with lawn seating and alcohol sales available at the Grand Traverse County Civic Center. The Old Town Playhouse, meanwhile, will bring back its Theatre Under the Tent series starting in late June and running through the summer on Tuesdays through Saturdays. According to Phil Murphy of Old Town Playhouse, the series will include Tuesday Dance Nights (with themes like Golden Voices and Top of the Pops); a Beach & Buffett night featuring the music of the Beach Boys, Jimmy Buffett, and other sixties music; and productions including Love, Loss and What I Wore and Erma Bombeck: At Wit's End. The full OTP summer lineup will be announced closer to June.
Comment
Fall On The Farm: What Local Farmers Are Harvesting & Growing This Season
Read More >>
Employee Pay, Complete Streets, Rooftop Spaces On City Agenda
Read More >>
Are State Education Policies Working Against Rural School Districts Like TCAPS?
Read More >>
A Better Winter: Advocates For Local Homeless Population Get Ready For Winter Operations
Read More >>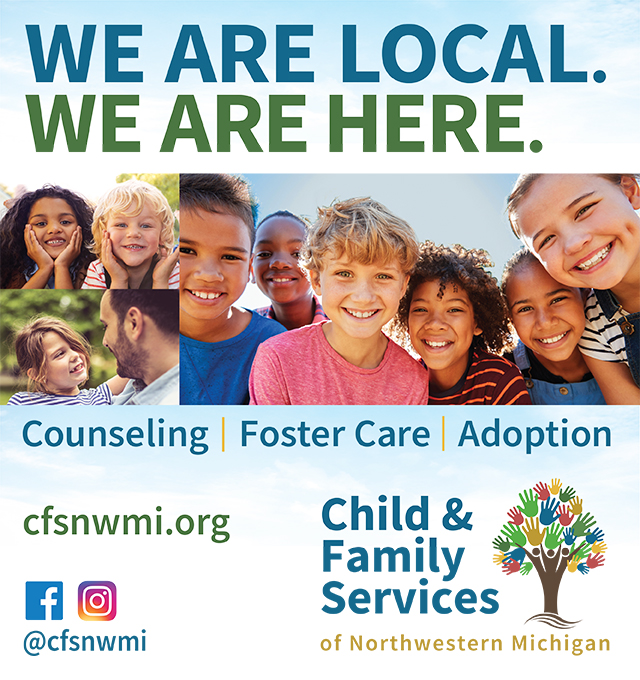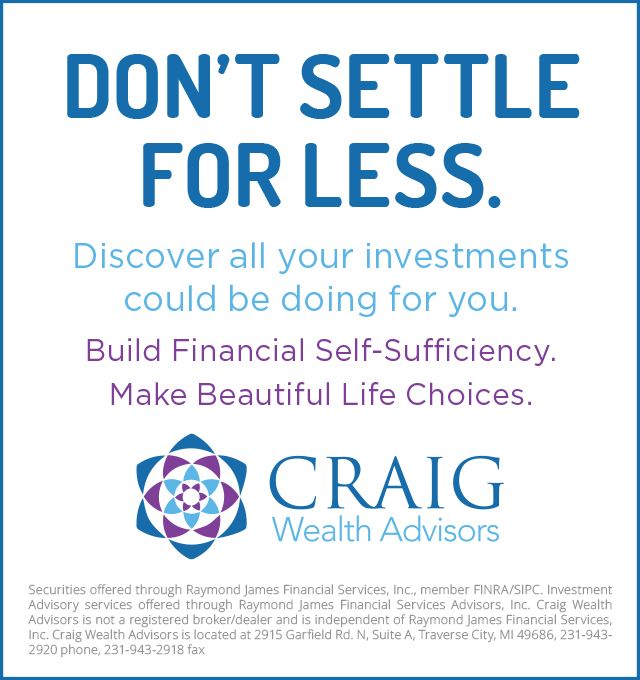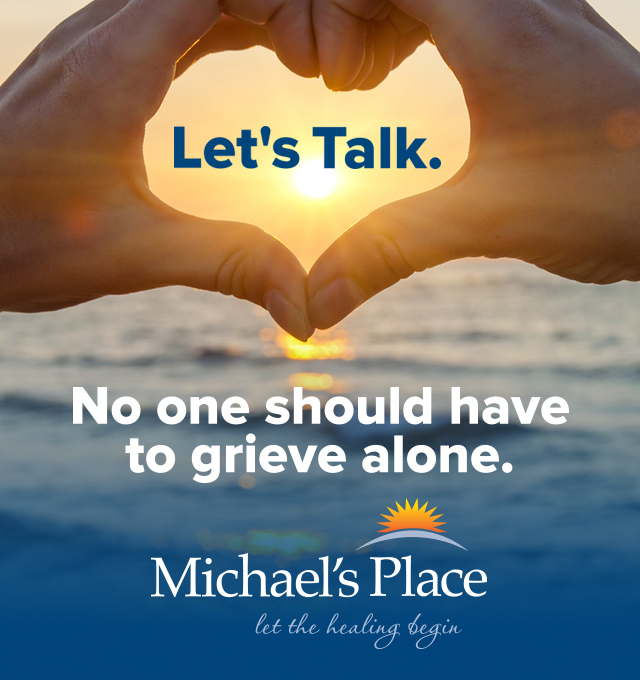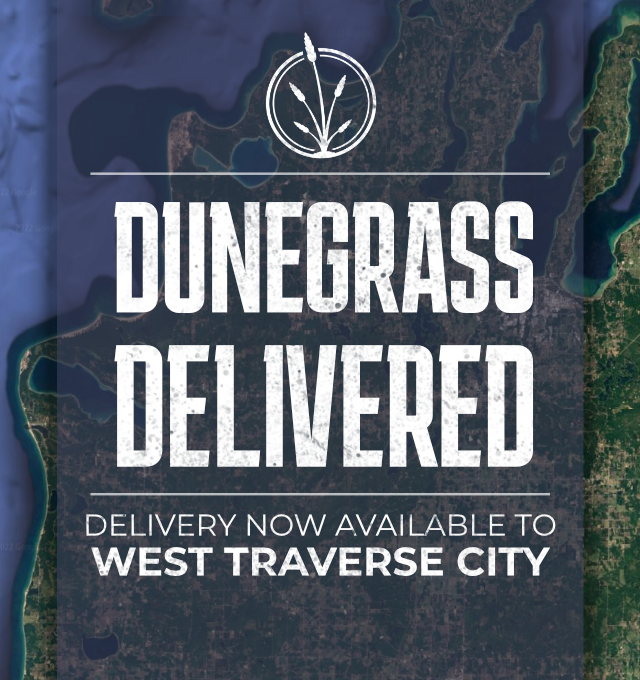 M-22/M-72 Roundabout, Waterfront TART Trail, Pedestrian Crossings Emerge In Road Redesign
Read More >>
Three Nonprofits Win Impact100 Traverse City Grants
Read More >>
313-Unit Development Proposed For Hammond Road
Read More >>
Rotary To Close GO-REC, Withdraws PUD Application
Read More >>
Senior Center, Madison/Jefferson Reconstruction, Governmental Center Parking On City Agenda
Read More >>
Night Closures On East Front Street This Week
Read More >>
Downtown TC Launching New Comedy Festival In February
Read More >>
Garfield Township Residents Weigh In
Read More >>
How Do You Get Millennials To Move To Traverse City?
Read More >>
Over 600 Housing Units On Deck In City - But Variety Is Lacking
Read More >>