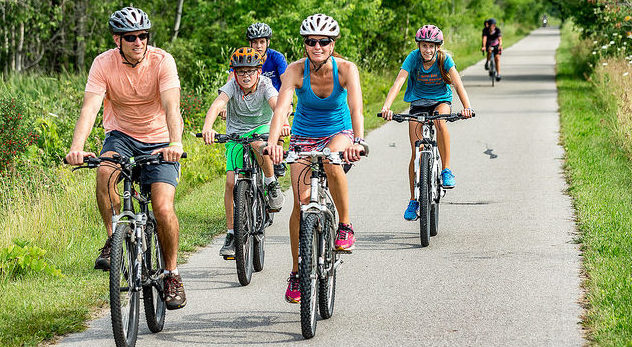 Extend The Trails!
June 27, 2018
Trails connecting areas around and north of Traverse City are in various stages of design and fundraising, and this week marks the launch of the public fundraising campaign to complete the loop around Boardman Lake. The campaign goal is to raise an $150,000 to go along with the $450,000 in private capital already raised for the project. It will support final construction for the last 1.8 miles of trail, a project 30 years in the making. It will finish the five-mile trail encircling Boardman Lake, which was first conceptualized more than 25 years ago with a trail master plan funded by the Coastal Zone Management Program. TART Trails is working with governmental partners at the City of Traverse City, Garfield Township, and Grand Traverse County to complete the final segment of the Boardman Lake Loop. Updates can be found here.

Since 2004, community partners have been looking into the feasibility of a non-motorized trail between Traverse City and Charlevoix. In 2016, the concept of the 46-mile trail was formalized with the Traverse City to Charlevoix Concept Plan that envisioned a 325-mile non-motorized trail network in northwest lower Michigan. Currently, construction is underway on the trail in Bayside Park in Acme. This is the first trailhead for the Traverse City to Charlevoix Trail. TART is working closely with Acme Township and the Grand Traverse Resort to connect the trail in Bayside Park to Deepwater Natural Area.

Preliminary design for the trail between Acme and Elk Rapids has begun, as the village of Elk Rapids approved a contract with engineering firm Prein & Newhof to lead preliminary design for the trail between Elk Rapids and Acme. Preliminary design is expected to be completed this winter, based on community input and a baseline budget for trail construction and maintenance. Work is also underway to determine how the trail connects through Fisherman's Island State Park, just south of Charlevoix. Top of Michigan Trails Council received funding from the numerous sources to complete preliminary design through the park. TOMTC is working with TART, Networks Northwest and the DNR to plan the route. Design is expected to begin soon.

"The completion of this long segment of trail through the park will provide a momentum for development of the rest of this trail connecting Traverse City to Charlevoix and the rest of the TOMTC's 300 mile trail system in northern Michigan," says Jeff Winegard, the Executive Director of TOMTC.
Updates can be found on the project website.
Ten Finalists Named For Chamber's Small Business Award
Read More >>
Garfield Township To Talk No-Wake Zone For Silver Lake, Pot, Fireworks
Read More >>
Speaker At NMC During Sexual Assault Awareness Week
Read More >>
Munson Nurses Ratify Contract
Read More >>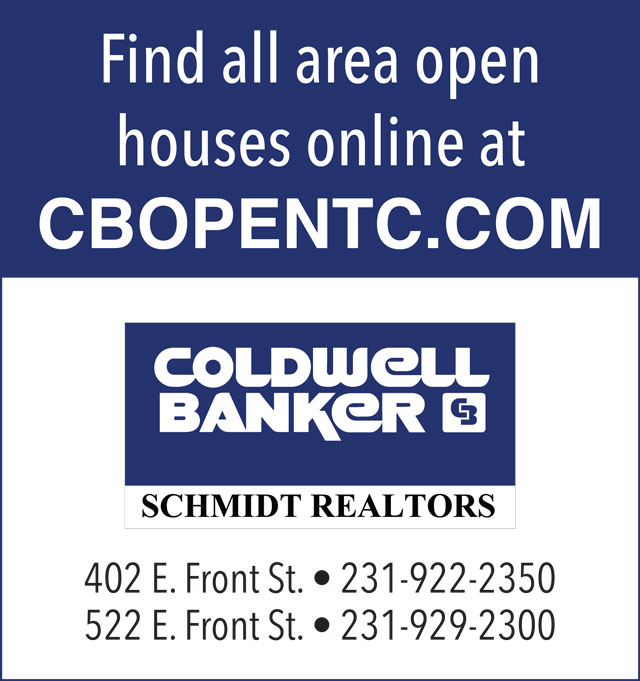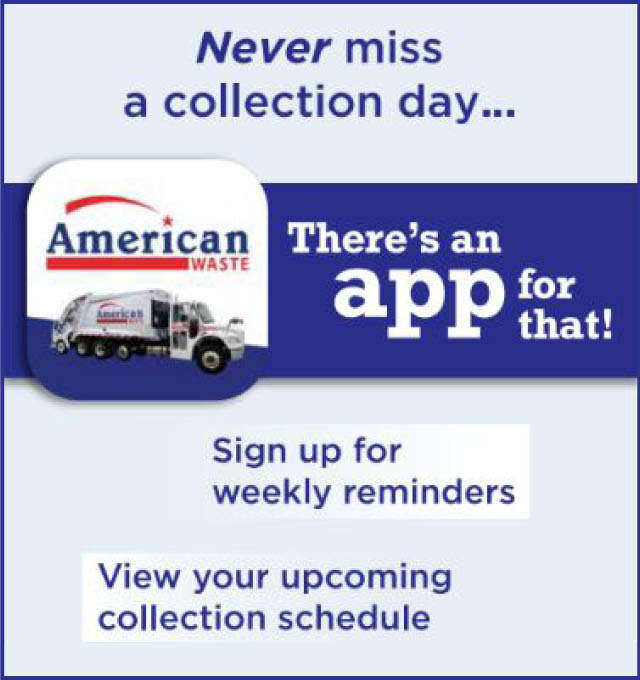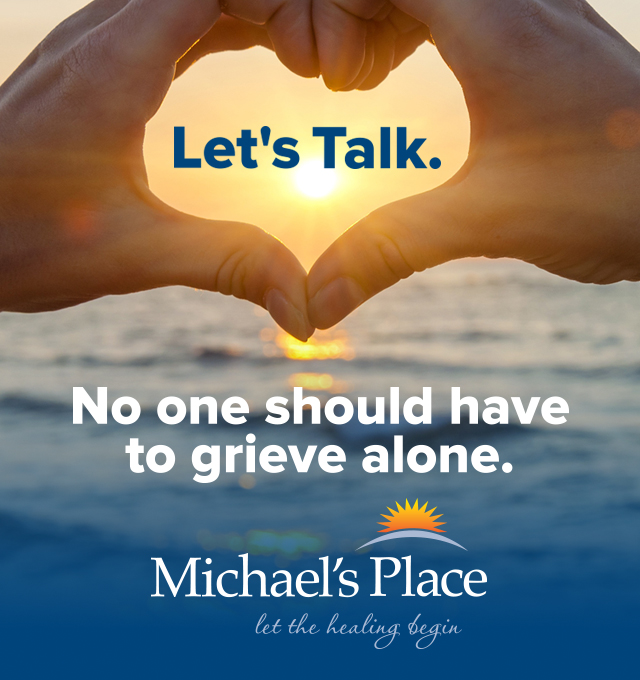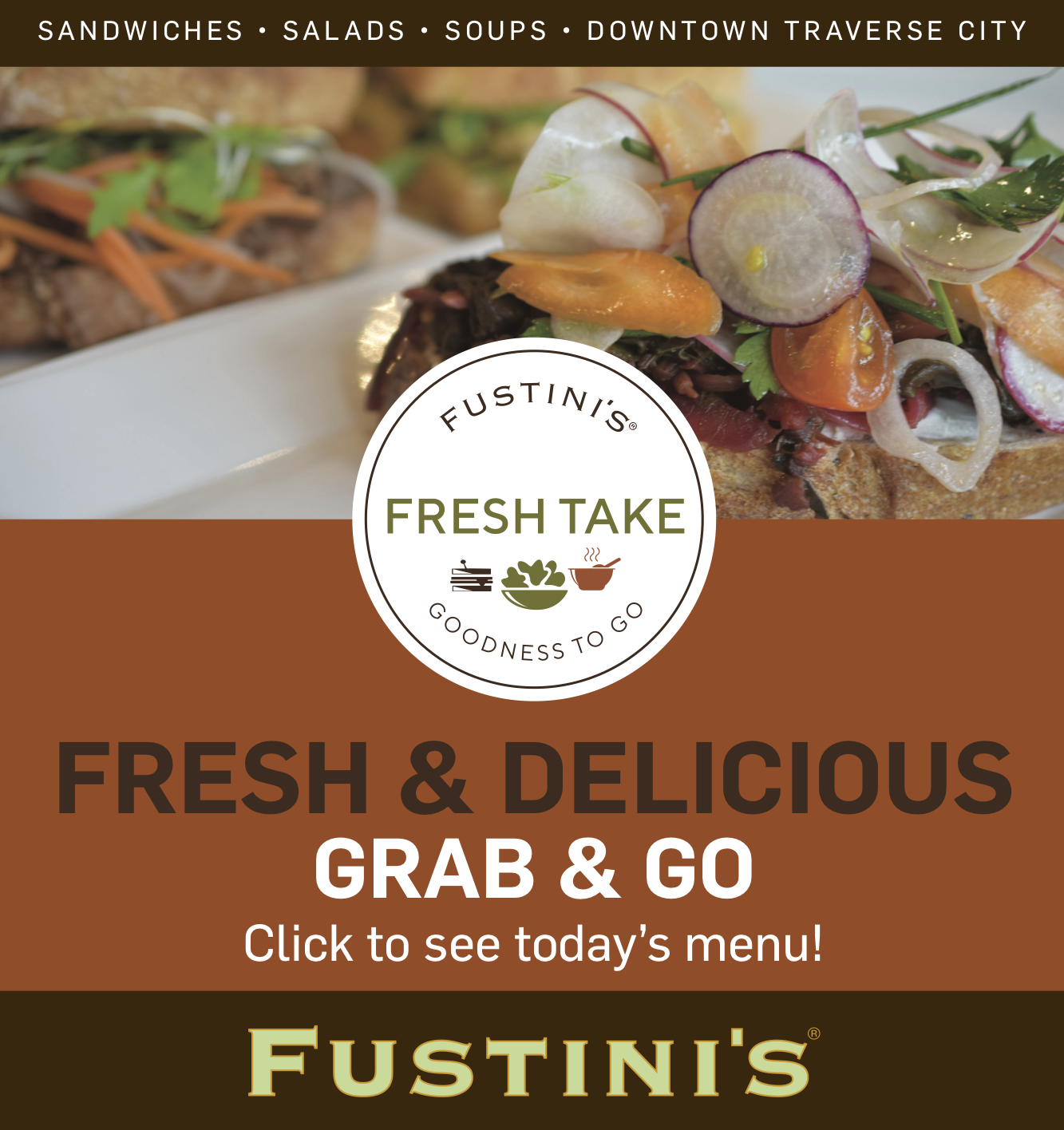 Getting In: What It's Like To Audition For Interlochen
Read More >>
Police Searching For Stabbing Suspect
Read More >>
New Women's League Among Expanded Options For Shooting Enthusiasts
Read More >>
Public Forum Scheduled Regarding NMC Presidential Search
Read More >>
Three Eighth Street Projects Approved
Read More >>
TCAPS Announces Young Fives Kindergarten
Read More >>
Serving Patients With A Hammer And Saw
Read More >>
Taste Of Success To Debut Scholarship
Read More >>
Michigan Tech Formalizes Partnership With Grand Traverse Region
Read More >>
Former NASA Astronauts To Visit TC For Events
Read More >>