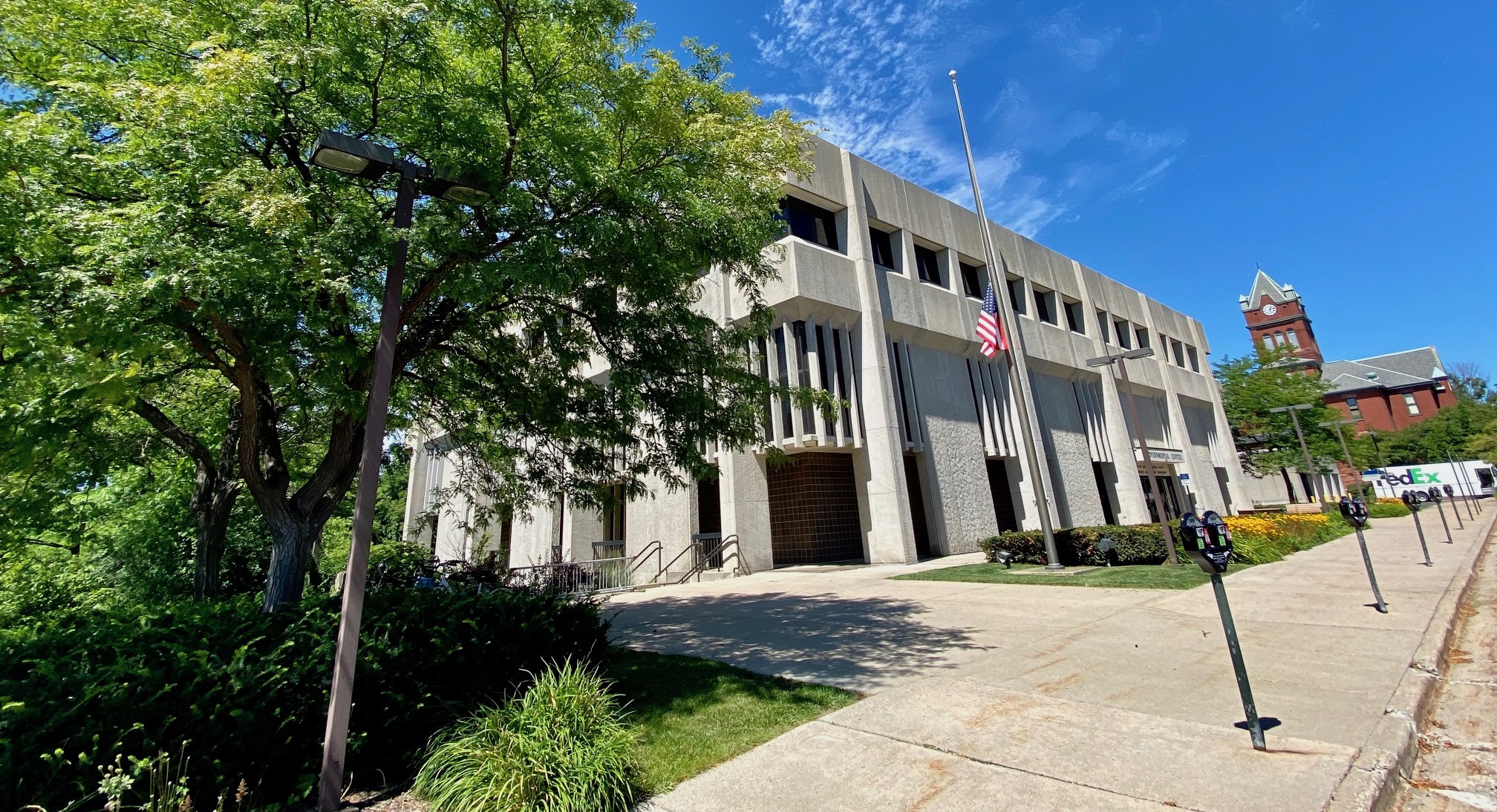 GT County Chair Halts Sheriff Conversation, Debate Continues
By Beth Milligan | Sept. 3, 2020
Grand Traverse County Commission Chair Rob Hentschel halted an attempt by two commissioners Wednesday to question Sheriff Tom Bensley about jail oversight, ending discussion on an approved agenda item. The moment stoked recurring board tensions about meeting protocols and consistency of rule enforcement among commissioners.
Commissioners Betsy Coffia and Bryce Hundley requested that Sheriff Bensley attend Wednesday's virtual meeting and give a "Sheriff Jail Oversight Report," which they said would be "in preparation for budget discussions this fall." The two commissioners expressed concerns about potential systemic issues at the jail based on felony criminal charges filed against former Jail Administrator Todd Ritter, a newly released report highlighting concerns with mental health services for inmates, lawsuit settlements the county paid related to the jail, attempted suicides by inmates, and two recent deaths by suicide in the jail.
Coffia and Hundley said they did not want Bensley to comment on specifics of Ritter's case because it is an open case. The two commissioners asked instead to have Bensley address general operational concerns raised by the case, such as chain-of-command and procedural issues in the jail. As Coffia and Hundley began going through their questions, Commissioner Gordie LaPointe interrupted on a "point of order," saying the discussion didn't appear to be budget-related as he was lead to believe.
LaPointe said Hundley and Coffia had "blindsided" the board with their line of questioning and questioned the timing of discussing jail oversight two months before the election, calling it a "well-rehearsed plan" by Hundley and Coffia that could impact the election outcome. Coffia responded that her memo in the meeting packet clearly specified that the discussion would be about jail oversight, which is connected to the budget because of how much funding goes to the sheriff's office.
Chair Hentschel jumped in, stating he was going to move on unless commissioners had a specific action item to put to a motion. Coffia noted that other commissioners have been permitted to call in elected officials for questioning at past meetings without an action or motion required. After Hentschel asked Coffia again if she had a motion to make, she responded "no," and began explaining one wasn't required, but Hentschel interrupted and said, "Then we will move on with the agenda" and ended the discussion.
After the meeting, Hentschel told The Ticker that Coffia and Hundley "were instructed that they would need to make a motion to continue. They chose not to make a motion. So I moved on in the agenda. Further, they both had the option to challenge the ruling of the chair as Commissioner Coffia has done in the past. She also chose not to do this." Henstchel says that the "big concern was the lack of information provided to commissioners. The agenda item we approved referenced budget discussion. What we were seeing was unrelated in any apparent way to the budget." He added the "intent should not be to blindside an elected official with surprise questions."
Bensley did, however, receive advance notice of the questions he would be asked, with Hundley advising him by email Monday about the general subjects he and Coffia wished to discuss. That email was followed by a letter sent to the sheriff late Tuesday outlining each of the specific questions that would be raised Wednesday. That document, which was shared with all commissioners and The Ticker after Wednesday's meeting, covers several categories of questions, including the chain-of-command surrounding Ritter's position, whether jail culture has contributed to staff turnover, what type of whistleblower policies are in place at the jail, why corrections officers and their spouses have been ignored when sharing concerns in the past and/or have only felt comfortable discussing concerns off-site, and what oversight procedures have been enacted at the jail since Ritter's departure.
Coffia says Hentschel's decision to halt the jail discussion, given that other commissioners have been permitted to interview elected officials without a motion or action at past meetings, points to "consistency concerns" in how meetings are run. "Why does the chairman have no problem with a member grilling the part-time drain commissioner, but feels he must protect a full-time elected official with a $15 million budget in light of a scandal that has revealed serious systemic issues around accountability and transparency, which yes, have serious budget implications?" she says.
"At the end of the day, no motion was required for us to proceed with the (jail oversight) agenda item, and the chair was completely out of line in demanding a motion, then cutting our mics when we attempted to ask our questions of the sheriff," Coffia says.
Bensley tells The Ticker he felt "ambushed" by the discussion Wednesday, noting that he didn't have an opportunity to look at the questions until some 90 minutes before the commission meeting. Bensley said he had requested to see the questions late last week. "This is coming from Commissioner Coffia, who has many times complained that when information is presented at a board meeting for the first time, she hasn't had time to study it or look at it or ask questions, but was asked to make a decision," he says. "So I think that could be a little hypocritical on her part."
Referencing the fact Coffia and Hundley are the only two Democratic members of the Republican-majority commission, Bensley says he feels "like this is Washington partisan politics coming to Traverse City, with obviously a Democratic agenda...to disparage and discredit me for (election) purposes, which is two months away." Bensley says the "timing of the discussion speaks for itself."
Coffia says she intends to submit the full list of questions she and Hundley prepared as an agenda item for another upcoming meeting so that a full public discussion can still take place with the sheriff. Hentschel, who says cutting off Wednesday's discussion "was a tough call" on his part, does want to "have a conversation on the commission level about the problems in the jail." However, he adds that the "whole commission needs to be part of that discussion."
Comment
Munson Launches New Stroke Program, Becomes One Of First Hospitals In U.S. To Acquire State-Of-The Art Brain Imaging Machine
Read More >>
Trump Campaign Schedules Two TC Stops Before Election
Read More >>
As More Tenants Leave Downtown TC, DDA Explores Options For Relief
Read More >>
Nissley Earns High Marks In First NMC Evaluation
Read More >>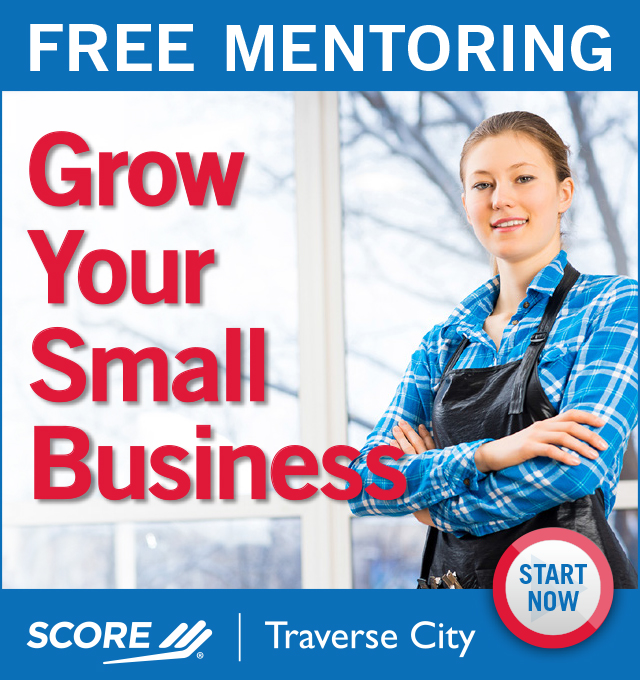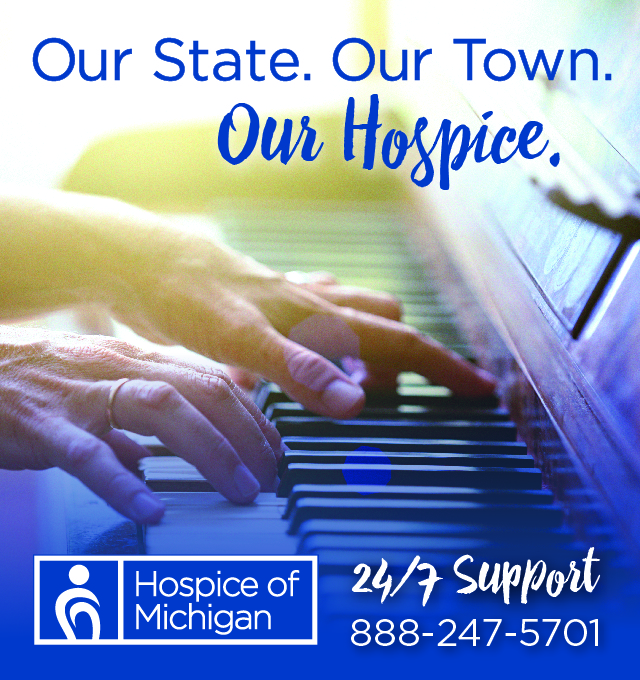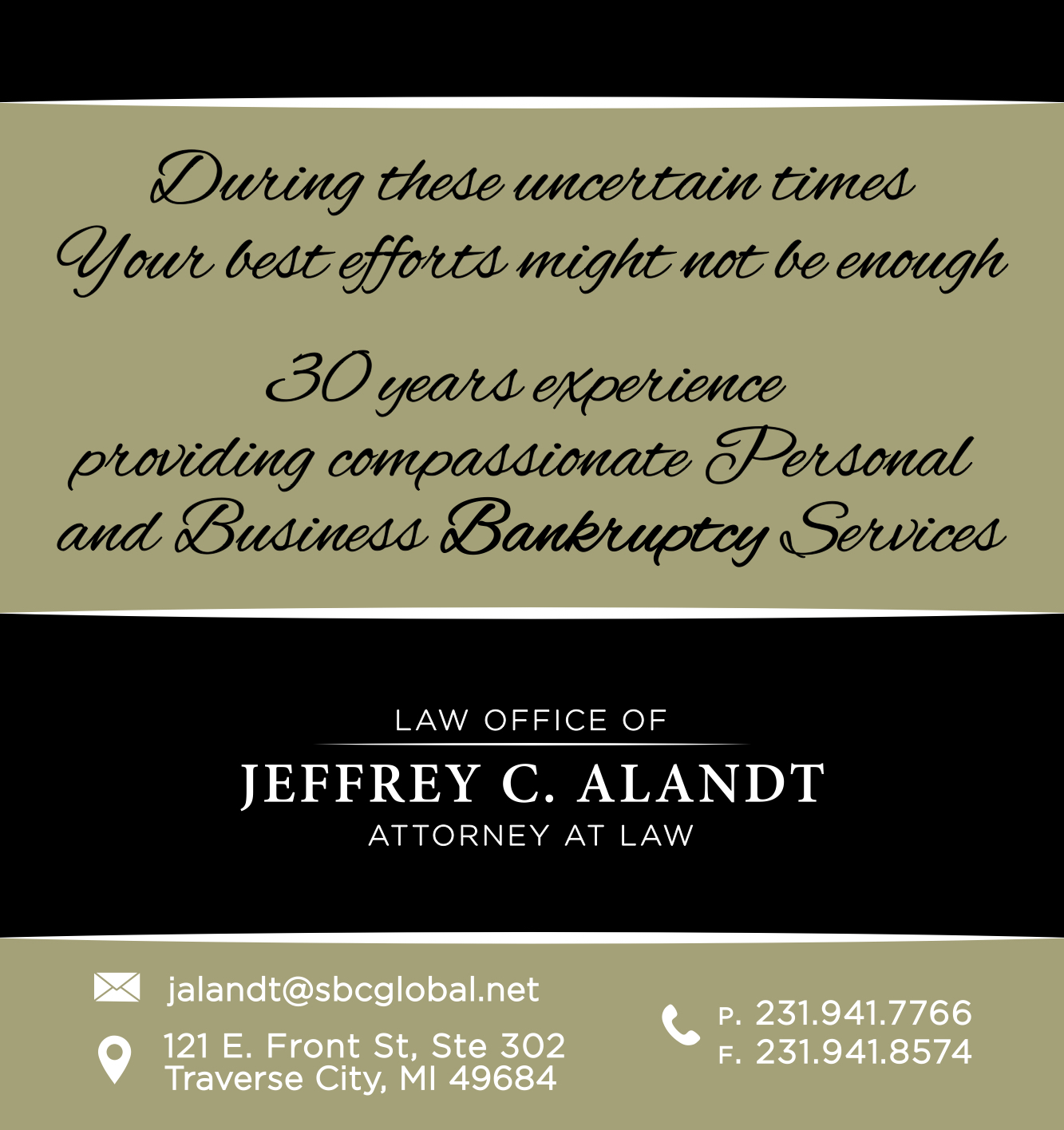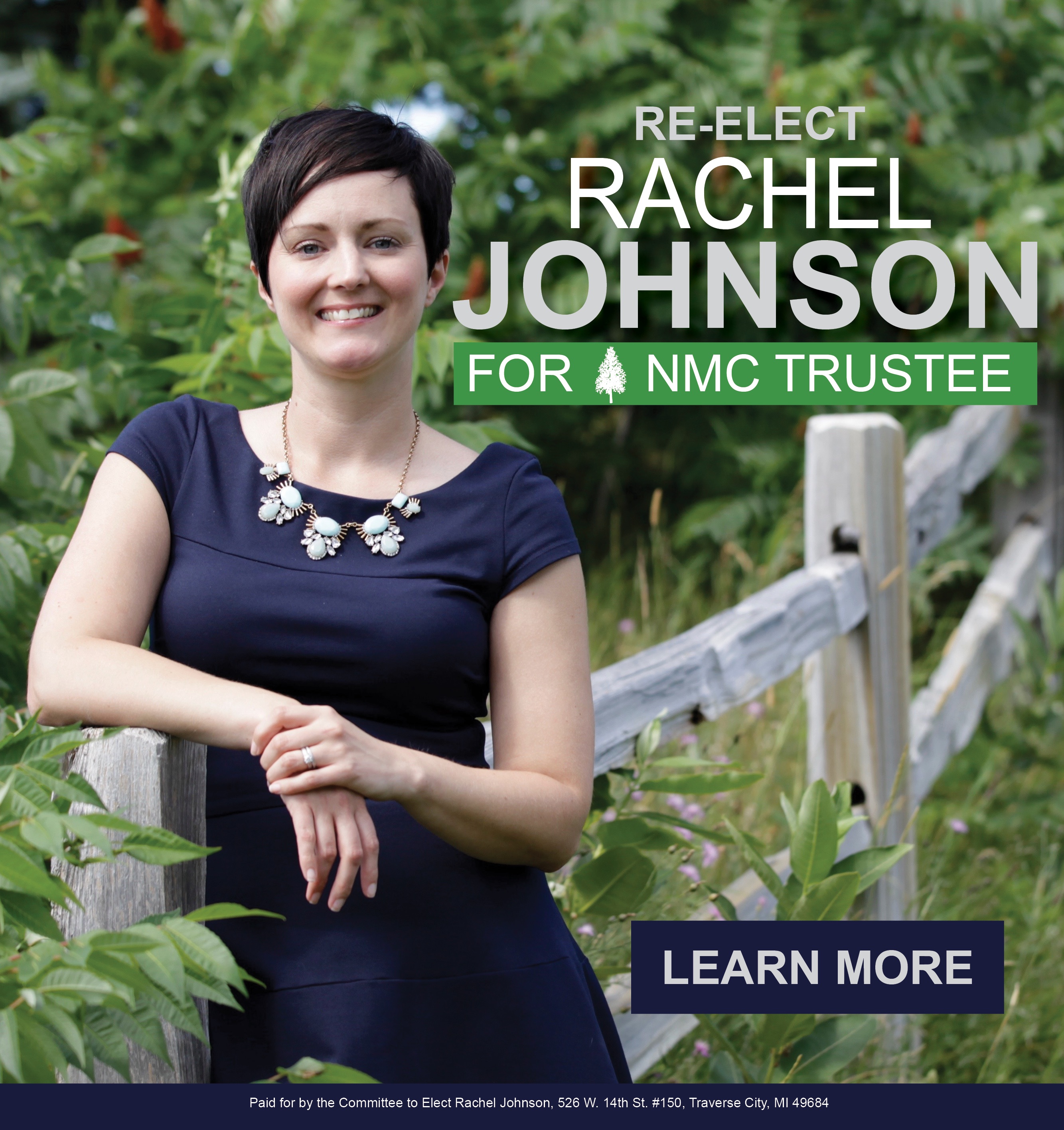 Kingsley Man Charged In Case Of Jogger Killed On River Road
Read More >>
Commongrounds Cooperative Development Awarded $1.5M State Grant
Read More >>
TCAPS Teachers Embrace "Crash Course" On Teaching 2.0
Read More >>
Sunrise Rotary Announces Its Grants
Read More >>
Here's The Latest On Traverse City's Absentee Ballot Numbers
Read More >>
A Nightmare For Michigan Bats?
Read More >>
Pugsley Is Our Entry Into Michigan's Space Race
Read More >>
Details Emerge On PFAS Contaminants In East Bay Township
Read More >>
Master Plan Approved For Civic Center; More Parks Projects Move Ahead
Read More >>
East Front Street Closure Planned Wednesday
Read More >>