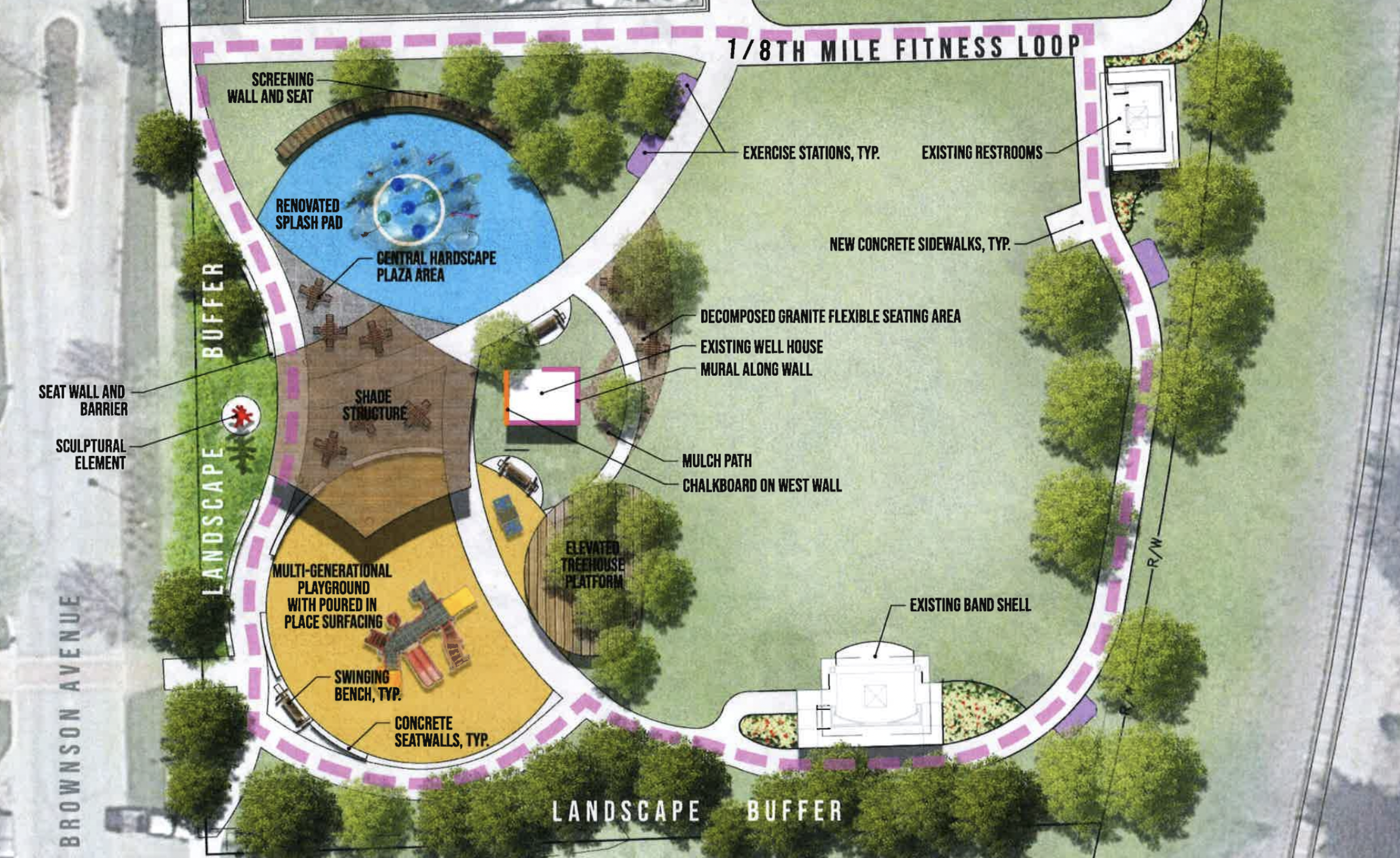 Kingsley Receives $1 Million Grant To Transform Brownson Memorial Park
By Beth Milligan | Oct. 27, 2022
Kingsley has been awarded a $1 million grant from the Michigan Economic Development Corporation (MEDC) to transform the village's main square, Brownson Memorial Park – a "game-changing" grant that will allow the village to add new fitness, playground, ADA-accessible, multi-sensory, and placemaking amenities, according to Village Manager Dan Hawkins.
Kingsley was one of 33 communities that applied for funding from the state's Public Gathering Spaces Initiative, which set aside $5 million in Community Development Block Grant funding "to support investments that support the creation and expansion of public gathering spaces that allow residents to gather, relax, celebrate and commemorate safely together," according to the MEDC. Seven communities were selected for funding this week, with two – Kingsley and Big Rapids – receiving the highest maximum awards of $1 million each. Other grants ranged from $280,000 to $919,870 and included projects in Ionia, McBain, Roscommon, Calumet, and Shelby.
Projects were required to be located in low-to-moderate income communities and comply with ADA design elements, with communities contributing a minimum cash match of 10 percent of total project costs. Nearly 60 percent of Kingsley's population is considered to be in the low-to-moderate income range. The village put up $111,000 as a match for the project, with funds to come from the village's general fund and trust fund (if needed), plus a $25,000 contribution from the Kingsley Downtown Development Authority (DDA). "The DDA sees the value of the improved downtown synergy that the park will bring to the business community," explains Hawkins.
Brownson Memorial Park is a 2.4-acre park located in the heart of the village off Brownson Avenue next to the Kingsley Branch Library. "Currently, the park contains a small playground, a picnic area, a splash pad with five water elements, a green community gathering space, a bandshell, and two public toilets," the village wrote in its MEDC application. "It is the primary community gathering space and the physical and social heart of our community."
However, playground equipment and other amenities have "surpassed or are approaching the end of their useful lives" and "limit the opportunities to realize more contemporary programming, particularly when compared to modern facilities in neighboring communities," the application states. A lack of ADA components also makes the park "challenging for some of our residents to use," the application continues. "Redesign of these spaces to enhance use, improve accessibility, and promote seasonality are all major components of the project scope." Hawkins says the village focused on pitching a "multi-generational" upgrade to the park that would include improvements for all age groups and abilities. "Instead of only focusing on children, let's have a park that invites mom and dad and grandma and grandpa, too," he says.
The MEDC grant will cover a significant transformation of Brownson Memorial Park, including a new walking path around the park's perimeter, fitness stations, splash pad upgrades, safety improvements including fencing and new ground surfacing, upgraded playground equipment, multi-sensory and ADA-friendly structures and amenities (including picnic tables and seating that can accommodate all users), and equipment to support park events like festivals, local business activities, and the recently revamped Kingsley Market.
Landing the Kingsley grant was a year-and-a-half long process that required extensive collaboration between village and township elected officials, village staff, library representatives, and residents through multiple community input sessions, as well as guidance from MEDC representative Dan Leonard, says Hawkins. "It was a huge team effort, and everyone was on board," he says. "We had to pay $5,000 for an initial engineering design (completed by Wade Trim), which is a lot for a small community, but it was a requirement. We crossed all of our t's and dotted all of our i's." That included engaging in required contracts with engineers, State Historic Preservation Office representatives, environmental consultants, and certified grant administrators in order to qualify for funding, Hawkins says.
Despite the work involved, Hawkins says the end result – landing one of the state's highest grants – was worth it. "We called it Operation Great Hope right from the start," he says, chuckling. "For us, in this little town, it's gigantic. It's game-changing." Next steps in the process will include additional community visioning sessions to finalize the park design, detailed engineering, and then construction. Hawkins also notes additional fundraising will likely take place, with the project's initial price tag coming in at $1.6 million. The village has identified elements it can eliminate or scale back if it can't raise that full amount – but with the MEDC grant under their belt, village leaders will seek additional grants and private support in an effort to execute the full project as envisioned, Hawkins says.
For Hawkins, the grant is a capstone to his tenure as village manager. Hawkins will step down effective December 2 to spend more time with family (two candidates will be interviewed – with one potentially selected – by the village council today to take over his role). Hawkins says the beautification of Brownson Memorial Park is the latest in a series of positive developments in recent years – including multiple vacant storefronts being filled, new restaurants coming to town, a new brewery set to soon open, and the local farmers market revived – that are bringing new life to the village. "We have momentum now," says Hawkins, "and we're moving forward in a direction that will make Kingsley that much more of an inviting community for people to live and raise their kids."
Comment
Road Commission to Vote on Decertifying Bluff Road
Read More >>
City to Pursue Building Two New Fire Stations
Read More >>
Traverse City Horse Shows Is Back, And We Have Your Inside Access And Tickets
Read More >>
Histories & Mysteries of Northern Michigan
Read More >>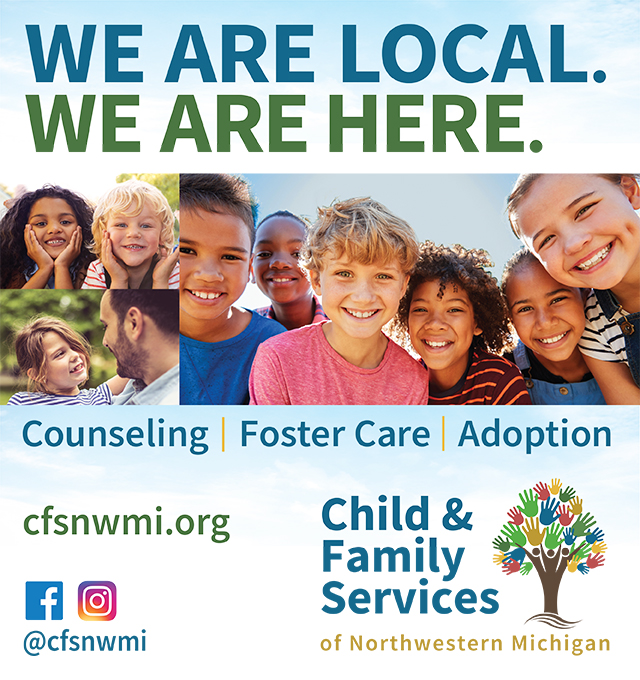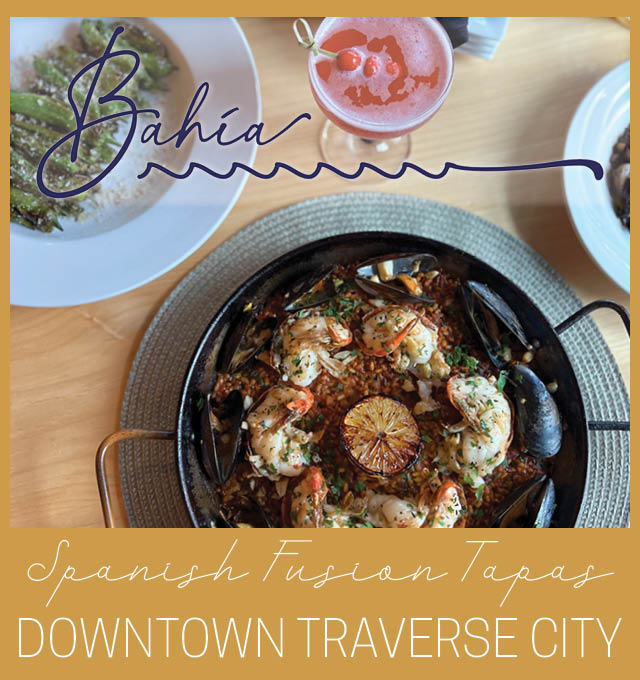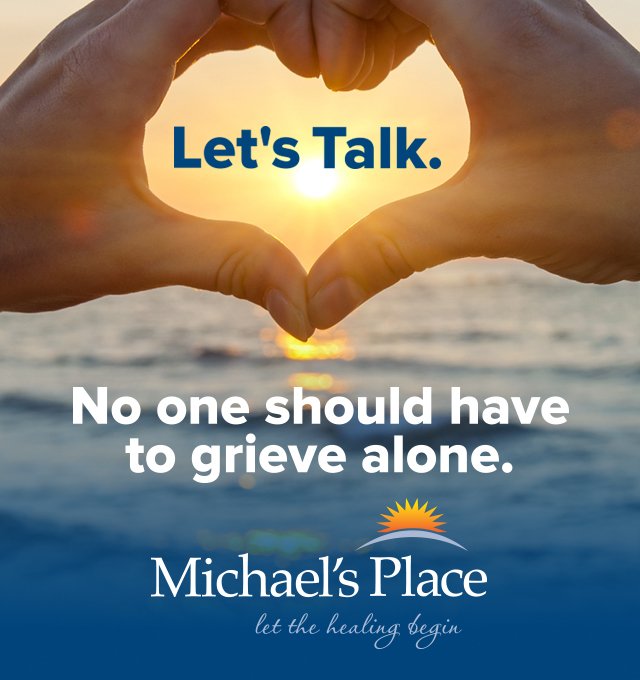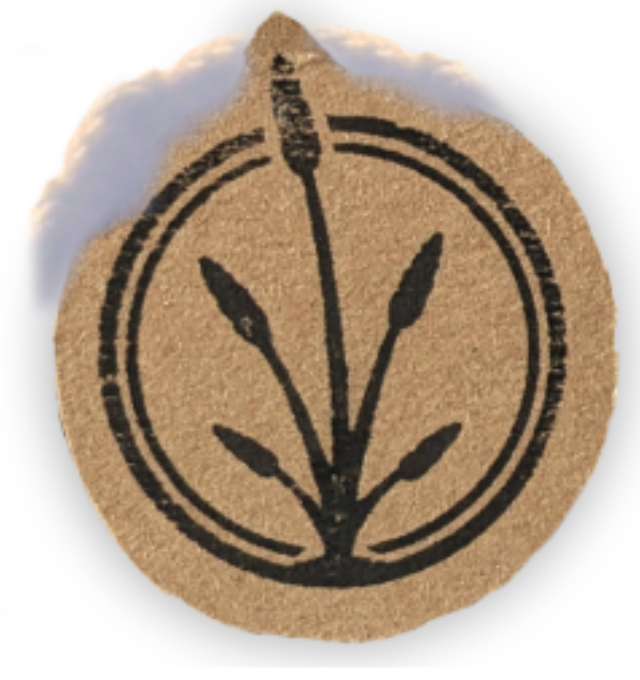 Public-Private Partnership Proposed To Bring Indoor Sports Facilities to TC
Read More >>
Downtown TC Updates: Parking Lot Reconstruction, Deck/Riverfront, Events
Read More >>
TC Man Faces Multiple Charges in Drug Bust
Read More >>
More Details Emerge on Proposed Brown Bridge Quiet Area Expansion
Read More >>
Networks Northwest Lands $150,000 Child Care Grant From The State
Read More >>
More Dollars, More Say: Traverse City Becoming Metropolitan Planning Organization
Read More >>
Amidst Nationwide Boom In Popularity, Does Traverse City Have Enough Urgent Care Capacity?
Read More >>
GT Band Eyes 2024 Completion of Herkner Road Housing Project
Read More >>
Interlochen Man Charged With Drug Possession After Popping Wheelie, Fleeing Police on Bike
Read More >>
County Commissioners Discuss Per Diem Spending, BATA Debate
Read More >>