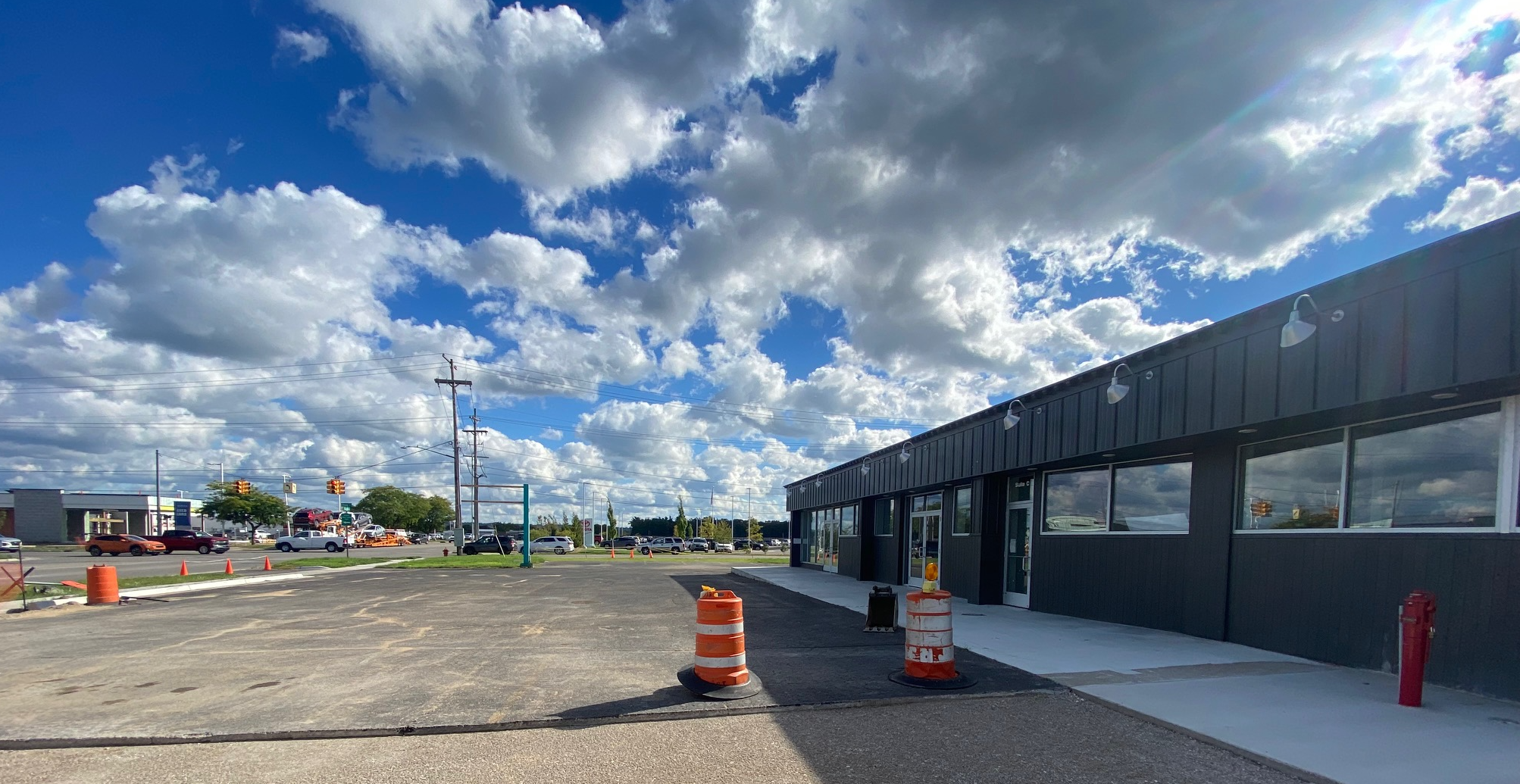 Mundos Plans Next Big Expansion; More Restaurant, Retail News
By Beth Milligan | Sept. 3, 2022
On the heels of opening two new coffee shops on West Front Street this year, Mundos Roasting & Co. is preparing for its next big move: relocating its original Boon Street headquarters to a new building at the corner of Boon and Garfield that will more than double the company's space, allowing for expanded parking and new services including brewing classes, roastery tours, and coffee cuppings. The Ticker has an inside look at the company's plans, plus multiple other restaurant and retail updates from across the region.
Mundos
After opening the first Mundos shop on Boon Street in 2016, owner Dan Clark hasn't looked back. Since then, Clark opened a second location in Suttons Bay, launched two new spaces in downtown Traverse City this year – Mundos 305 and Mundos West, both on West Front Street – and is now buying the company's first building with the goal of investing in a long-term Mundos headquarters in Traverse City.
Clark has already begun renovations on the 11,000-square-foot new location on the northwest corner of Boon and Garfield (pictured). The coffee shop will occupy 8,500 square feet of the space, more than double Mundos Central's current 3,400 square feet on the corner of Boon and Woodmere. A rental apartment and furniture firm JD Home will occupy the rest of the building. "We've been fighting it out (at Boon/Woodmere), but we're bursting at the seams," says Clark. "The parking lot is a nightmare, and it's getting even tighter over there. We've been looking for quite a while. I didn't think we'd do three buildouts in one year, but this is an upgrade and gives us room to grow. What we're most excited about is having space to involve our guests in the process of roasting and in the story of coffee."
The new headquarters will not only offer expanded storage, roastery, and kitchen space to serve all four Mundos locations but also allow for on-site classes, tours, and cuppings – the industry term for coffee tastings. Amid an increasingly expensive rental market, Mundos will also now own its first building – a move that other companies including M22 and Cherry Republic have also made in recent years to secure their long-term future. "Landlords can do whatever they want," Clark says. "We need a place where we have some stability and room to grow. We didn't want to get kicked out of somewhere after five or 10 years. We wanted to put our money toward something we can own. For our headquarters, we wanted deeper roots."
Clark's lease is up at the end of the year at the current Mundos Central space, so he's hoping to move into the new headquarters by November or December. While Clark doesn't see a future in which Mundos expands outside of the Traverse City/Suttons Bay area – he describes the company as a family-centered business, with four of his five kids working at the coffee shops – other community locations are possible down the line. "As long as we're within 30 miles of Traverse City, the sky's the limit," he says.
Other restaurant and retail updates…
> Three food trucks are serving up new fare in the Traverse City area. Nick and Cinthia Oswald have launched Ludovikos, an authentic Mexico taco truck stationed most Fridays and Saturdays at the corner of State and Union streets in downtown TC (though they'll be there this weekend on Saturday and Sunday). The duo offer carne asada, pollo loco, carnitas, and al pastor tacos, along with quesadillas, smoky frijoles, fresh street corn, and bottled Mexican sodas. "All of our tacos are like you would find on the streets in Mexico," the Oswalds tell The Ticker. "They are simple but very delicious."
Justin Chouinard and Ashley Moore have begun earning a following at Chubby Unicorn, a food truck serving gourmet paninis featuring local Louie's Meats. The paninis – butter and flavor-crusted – feature an ever-changing roster of ingredients, including a vegetarian option. The truck also offers a handful of children's menu items. In addition to posting weekly truck hours and locations on the Chubby Unicorn Facebook page, the owners are also taking on pop-ups, special events, parties, lunch catering, and large company orders.
Bergstrom's Burgers owners Tim and Kathy Bergstrom are launching a new Filipino food truck called Kathy's Little Tiangge in the Flat Cap Ventures lot on US-31 near Chums Corner. Menu items will feature a wide array of Filipino dishes, including lumpia (egg rolls), kinilaw (tuna ceviche), chicken adobo, afritada, humba (Filipino Asian BBQ pork), escabeche (fried pompano fish with vegetables), vegetable pancit ( vegetarian/vegan option with rice noodles), marinated pork BBQ skewers, and leche flan (Filipino egg custard with caramel). All entrees will come with jasmine rice. Tim Bergstrom says the truck will open any day pending final inspections and operate Wednesday-Friday 4-9pm and Saturday 12-9pm.
> Downtown TC retail store West Bay Handmade is undergoing a name and branding change at 326 East Front Street. The company, which will now be known as Compass Rose Outpost, briefly closed this week for staff to complete a store and inventory reconfiguration. A rebranding party launch is planned for September 24. "As many of you know, we've been selling clothing, accessories, and other non-handmade items since we first opened," the owners wrote on Facebook. "As we begin to expand on some of these categories, the name West Bay Handmade is no longer fitting for our little shop. Supporting local makers will always be a highlight of our store and we'll continue to partner with local artists and brands. But you can also expect to find a larger selection of clothing for both men and women, along with some awesome new products from some of our favorite brands."
> Elk Rapids restaurant American House Wood Fire Pizza is changing up its service model. According to a recent Facebook post, the company is transitioning to a counter-service restaurant model instead of a full-service dining room. "This more informal model is where guests line up to order at a counter and either give their name or are given a number, and they seat themselves at communal or individual tables in the restaurant. Advantages of a counter service? The opportunity to create a super-efficient workflow, improving speed of service, and boosting customer satisfaction," the company wrote. The restaurant will still offer a full bar and carryout service.
> Popular retail shopping event Traverse City Shop and Sip is under new ownership and making a comeback for the 2022 season. The handmade vendor market previously drew 2,000-3,000 shoppers annually until the pandemic hit, causing a two-year hiatus. New owners Belinda and Andy Belanger have since purchased Shop and Sip from original owner Natalie Byrne. "Natalie grew the event into the premier handmade market in the north with a curated list of high-quality vendors," the Belangers tell The Ticker. "We had been long-term vendors and always loved the unique atmosphere of this upscale handmade market. After hosting a smaller market last year, we decided we would love to take over this event." The 2022 Traverse City Shop and Sip is planned for November 12 at the Park Place Hotel from 1pm-7pm, with VIP shopping from 1pm-3pm. Tickets go on sale October 1.

> Several other companies are on the move in the Grand Traverse region. Fourteenth Street sushi shop White on Rice expanded into a new partnership with Tom's Food Market this summer, making fresh-made sushi available for purchase at all area Tom's locations. White on Rice is also selling grab-and-go sushi at Picnic in Leland on Saturdays from 10:30am-8pm. Elsewhere in town, new Mexican restaurant Margaritas Grill has opened in the former Robby's building near the Cherryland Center at the corner of South Airport and Garfield. The restaurant, which offers a full bar and wide array of traditional Mexican menu items, operates Monday-Thursday 11am-10pm, Friday-Saturday 11am-11pm, and Sunday 11am-9pm.
After several months of delays, new boba tea shop CuTea Boba has announced a September 8 grand opening in Kids Creek Marketplace on Division Street, with planned hours of 10am-8pm. Owner George Heydlauff previously told The Ticker the company will have a "huge selection" of bubble teas – beverages made from a tea base combined with milk or fruit flavoring and then poured over chewy tapioca pearls – as well as fruit teas and smoothies. Finally, further south on US-31, Halloween Superstores reopened its doors for the fall season Thursday in Buffalo Ridge Center next to Hobby Lobby. Posted store hours are 10am to 7pm.
Comment
A Cut Above: Five Decades (And Counting) Behind the Chair
Read More >>
NMC Eyes Student Housing, More 'Vibrant' Main Campus As Part Of In-Progress Facilities Master Plan
Read More >>
Senior Living Facility, Housing Zoning on East Bay Agenda
Read More >>
Morsels Owner Arraigned
Read More >>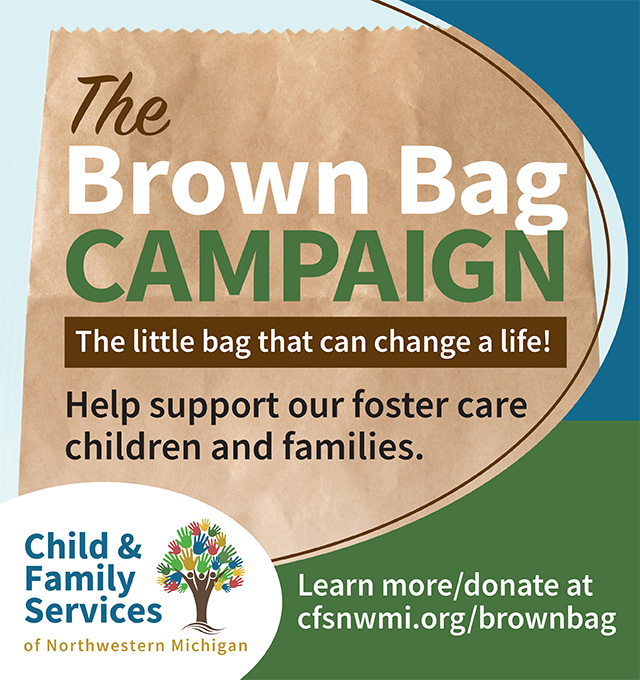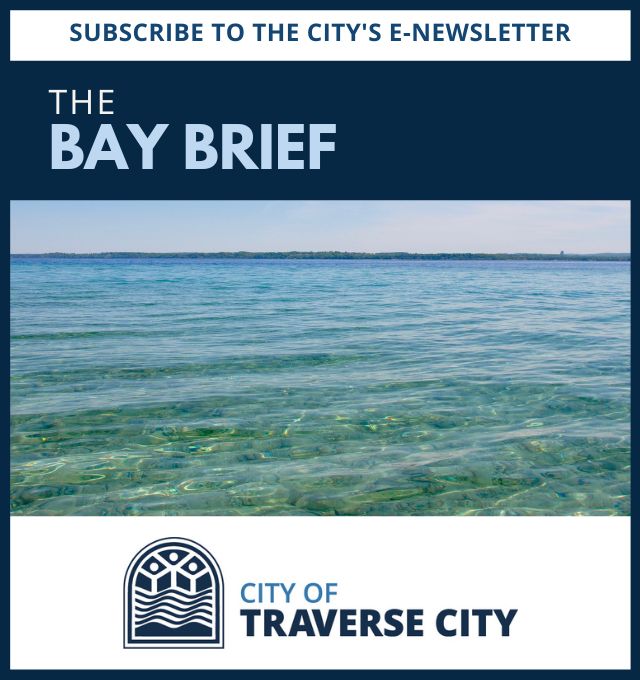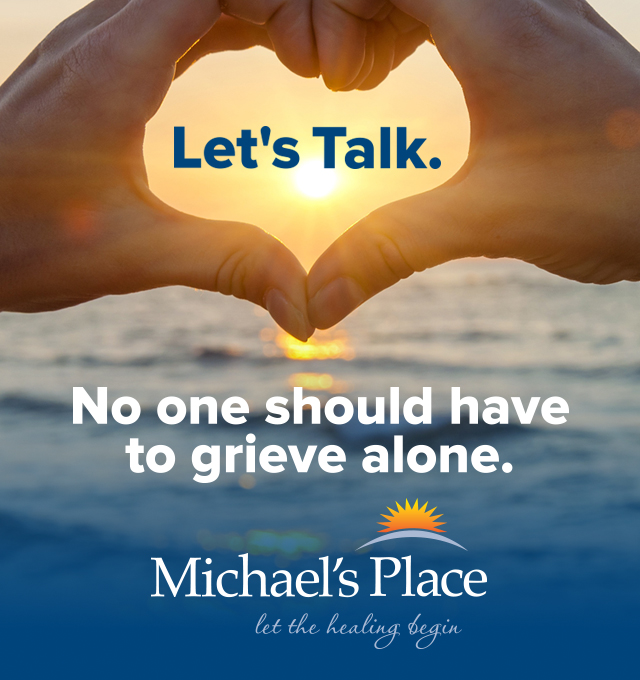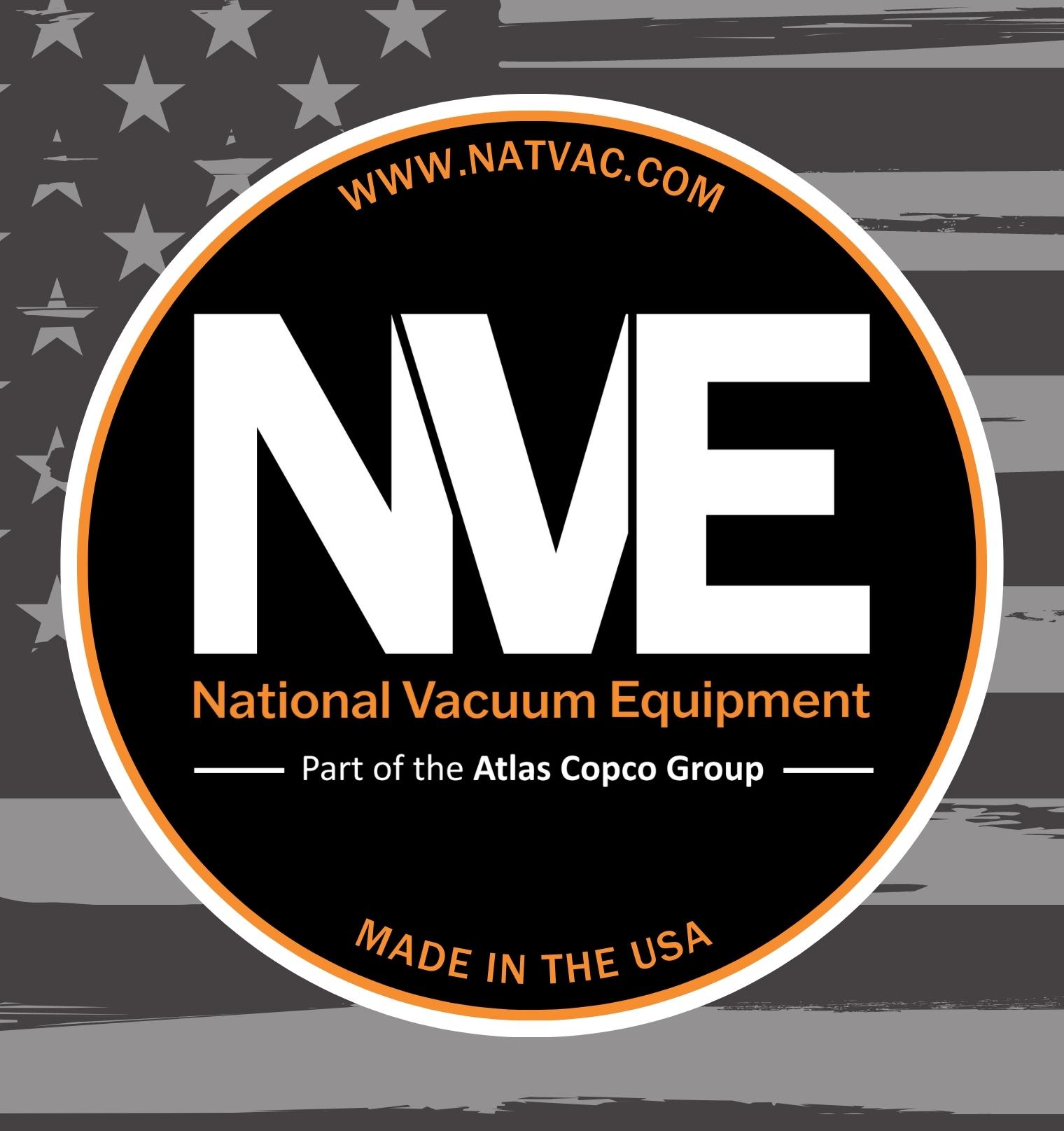 Join Us for a Holiday Recess at Delamar!
Read More >>
Changes Brewing at Downtown Food & Beverage Spots
Read More >>
Man Arrested with Open Container, Loaded Guns on Front Street
Read More >>
TC Man Arrested for Credit Card Fraud
Read More >>
Road Commission Approves Roundabout Construction at Potter/Garfield/Hoch; Work to Start in Spring
Read More >>
Hickory Hills Becomes First Homologated Course in Lower Peninsula
Read More >>
Walking, Biking Take the Spotlight as Communities Focus on Nonmotorized Plans
Read More >>
TC Comedy Fest Announces Rory Scovel, More Headliners
Read More >>
Why TCAPS Is Investing Millions Of Dollars In New High School STEM Facilities
Read More >>
Celebrating Local Artists & Artisans
Read More >>