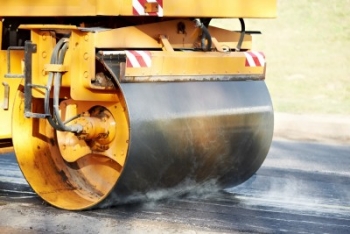 Roads, Trails & Sidewalks: Projects On Deck
By Beth Milligan | Aug. 4, 2018
Improvements to area roads, trails, and sidewalks show no signs of slowing down as multiple projects move forward the next two weeks – including road construction work throughout the Grand Traverse region that will impact US-31, M-72, Silver Lake Road, Barnes Road, Eighth Street, and State Street.
Roads
Drivers should brace for delays along several frequently-traveled routes in Grand Traverse and Leelanau counties over the next two weeks.
The Michigan Department of Transportation (MDOT) will kick off two major road projects this month, starting with the resurfacing of M-72 Monday. Crews will begin work on the $1,045,150 project to mill and resurface hot mix asphalt on M-72 stretching from M-22 (in Empire) to CR669. The project is expected to last through August 31 and will require "daytime lane closures under flag control," according to MDOT.
MDOT crews will also begin work on a $340,000 project to resurface US-31/M-37 in the Chums Corner area on Monday, August 13. Workers will be resurfacing nearly two mile roads of highway stretching from south of Vance Road to south of Rennie School Road. "This work will be done at night, starting at 7:30pm and ending by 6:30am," MDOT states. "During that construction, traffic will be shifted, with one lane open in each direction north of Chums Corner. South of Chums Corner, there will be a single-lane closure under flag control." The project – which will include new pavement markings and rumble strips in the corridor – is expected to be completed by August 31.
Moving closer to town, Grand Traverse County Road Commission crews will be working on Silver Lake Road from Zimmerman Road to Division Street and Barnes Road from Silver Lake Road to North Long Lake Road on Monday and Tuesday. The work, which will include shoulders upgrades and striping, will require lane closures in the construction zones. Crack-fill improvements also requiring lane closures are scheduled to take place in numerous sections of road this coming week, including: West Silver Lake from US-31 to Zimmerman, East Silver Lake from US-31 to Silver Lake Road, Hammond Road from 3 Mile to High Lake, North Long Lake from Gilbert Park to Traverse City West High School, North Long Lake from Barnes to Cedar Run Road, Peninsula Drive from Peninsula Hills to Gray, and Elk Lake Rd from M-72 to Angel.
Finally, Traverse City staff will kick off two projects Monday affecting east-west traffic near downtown Traverse City. Contractor Miller Pipeline will be closing lanes in the 1100 and 1200 blocks of East Eighth Street between Garfield Avenue and Steele Street (next to Oakwood Cemetery) for a gas main replacement. The project is expected to take six weeks to complete. While Eighth Street will not be entirely closed at any time – and access will be maintained to all businesses and residences at all times – lane closures will "cause disruptions to pedestrian and vehicle traffic," according to a city release. "Please use alternate routes avoiding this area to reduce congestion, delay, and inconvenience for your travels."
City and Elmer's Crane and Dozer crews will also begin work Monday on a resurfacing project on East State Street between South Garfield Avenue and Hope Street (which runs along the east side of F&M Park). Workers will be removing the existing asphalt surface, grading and compacting the gravel base, and resurfacing East State Street with hot-mix asphalt. East State Street will be closed to through traffic between South Garfield Avenue and Hope Street for the project, which is expected to last until August 31. Turning movements from South Garfield Avenue onto East State Street will be prohibited. A detour will be provided utilizing Webster Street, with cross-street traffic maintained on Rose and Barlow streets.
Trails
A proposed $30 million project to build a 46-mile non-motorized trail connecting Traverse City to Charlevoix got a boost this week thanks to a $2.4 million contribution from the state.
The general fund appropriation to the project was sparked by Governer Rick Snyder's commitment to boost trail systems throughout Michigan. Plans call for connecting Traverse City's TART Trail to Charlevoix's Little Traverse Wheelway and the rest of the Northern Lower Peninsula Trail network, creating a network of 325 miles of connected trails. The state contribution will allow TART Trails to leverage the funds in the goal of securing additional grants and donations for the project.
Traverse City commissioners will also tackle two agenda items at their Monday meeting related to improvements to the Boardman Lake Trail. The first will be approving installing a rotating art exhibition as part of a Boardman Lake Art Trail project created by the Traverse City Arts Commission. The first phase of the project will cost up to $2,000 and include the installation of a welded-steel sculpture called "Machine" by artist Robert Sestock at the end of Tenth Street along the TART Trail access point. The sculpture will be on loan as part of a partnership with the Michigan Legacy Art Park; the $2,000 in funding from the Public Arts Trust Fund would pay for a concrete pad to display the sculpture and site improvements adjacent to the installation.
Commissioners will consider approving a resolution of intent to issue $3.6 million in capital improvement bonds to fund the construction of the final phase of the Boardman Lake Trail. The resolution does not actually authorize issuing bonds, but instead empowers the city clerk to notify the public about the city's impending intention to issue bonds. If residents submit a petition within 45 days objecting to the bond issuance – and the petition is valid and has the legal number of required signatures – the city cannot issue bonds but instead must first go to the public for a vote. If no such petition is filed, the city can proceed with issuing bonds. While the city intends to issue bonds to cover the project costs upfront, numerous funding sources have committed to covering the trail's construction budget, including the state of Michigan, Grand Traverse County Brownfield Redevelopment Authority, TART Trails, Garfield Township, Grand Traverse County, and Traverse City.
Sidewalks
Finally, Traverse City commissioners Monday will consider approving a $266,400 contract with professional firm Machin Engineering for engineering services for a citywide sidewalk gap and infill project. The project includes the construction of roughly 54,500 new feet of sidewalk throughout Traverse City, most notably in Traverse Heights neighborhood. Engineering and design work is expected to take place on the project this fall, with a construction firm awarded a contract through a public bidding process by January. Actual sidewalk construction is slated to take place in phases throughout 2019, 2020, and 2021.
Serving Patients With A Hammer And Saw
Read More >>
Taste Of Success To Debut Scholarship
Read More >>
Former NASA Astronauts To Visit TC For Events
Read More >>
Three Eighth Street Projects Approved
Read More >>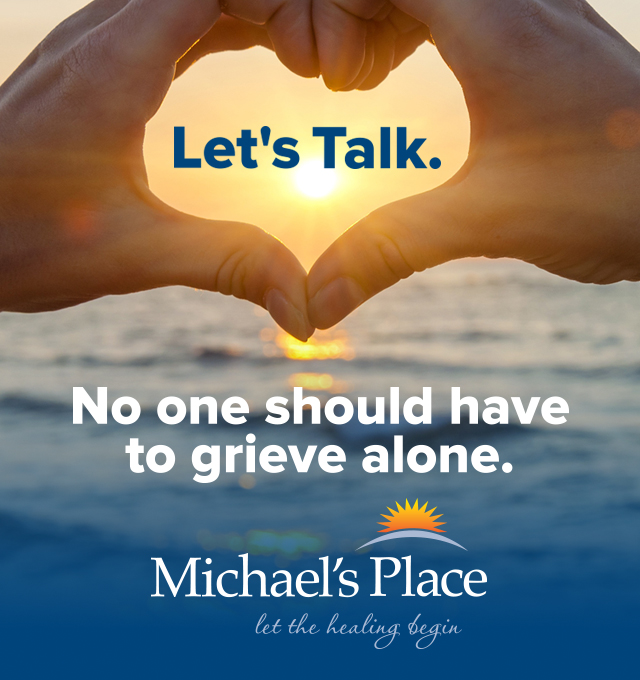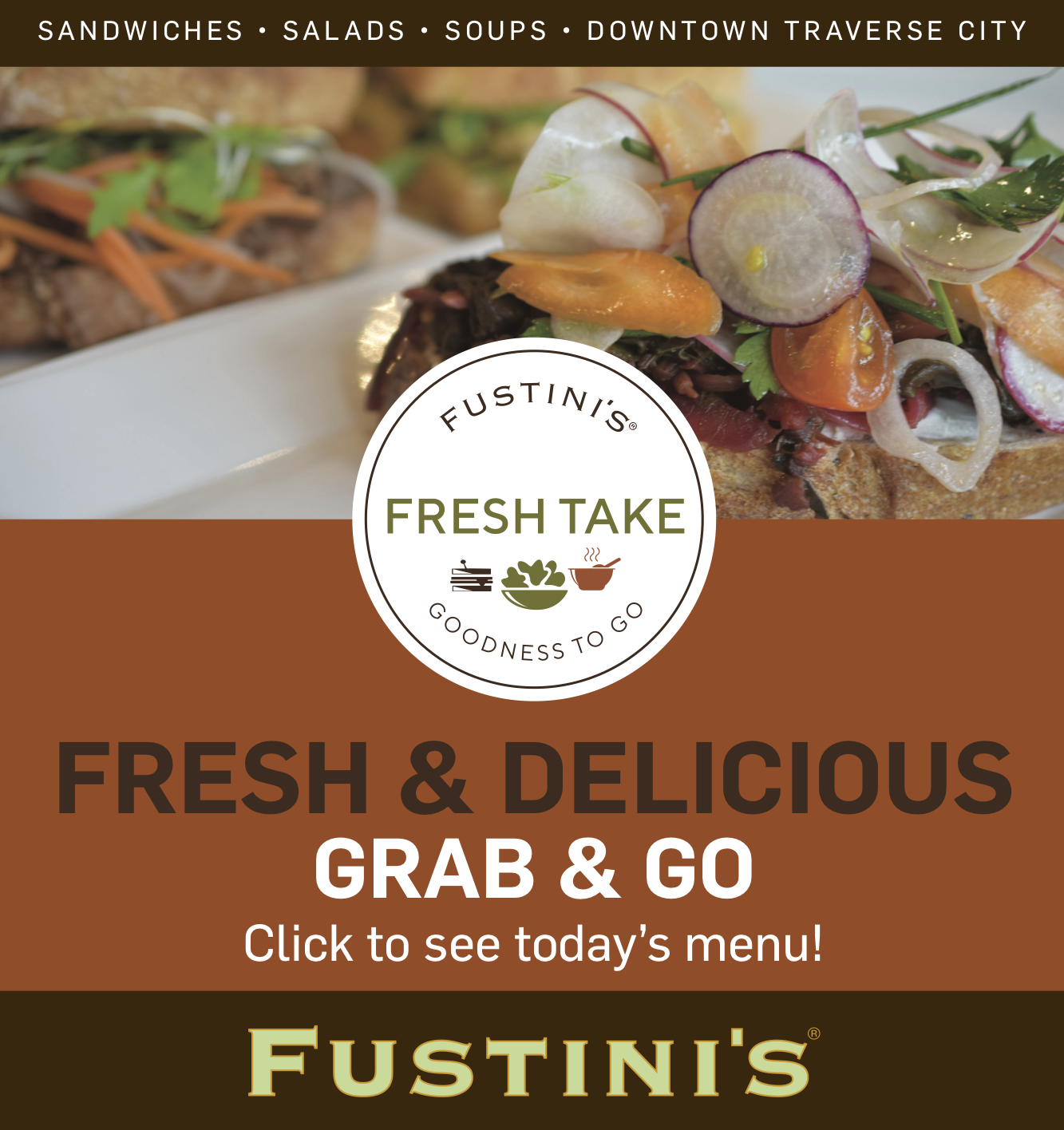 TCAPS Announces Young Fives Kindergarten
Read More >>
Michigan Tech Formalizes Partnership With Grand Traverse Region
Read More >>
Save The Date: Spring Fling Recess At Cambria
Read More >>
Artist Chosen For Clinch Tunnel Project; More Art Projects Proposed
Read More >>
New Traffic Signal Being Installed At US-31/Rennie School Road
Read More >>
Munson, Nurses Union Reach Tentative Three-Year Agreement
Read More >>
Cherryland Donates $15,000 To Local Charities
Read More >>
Sleeping Bear National Lakeshore Feeling Summer Housing Crunch
Read More >>
Police Stay Busy Over St. Pat's Weekend
Read More >>
Underachiever On State Street
Read More >>