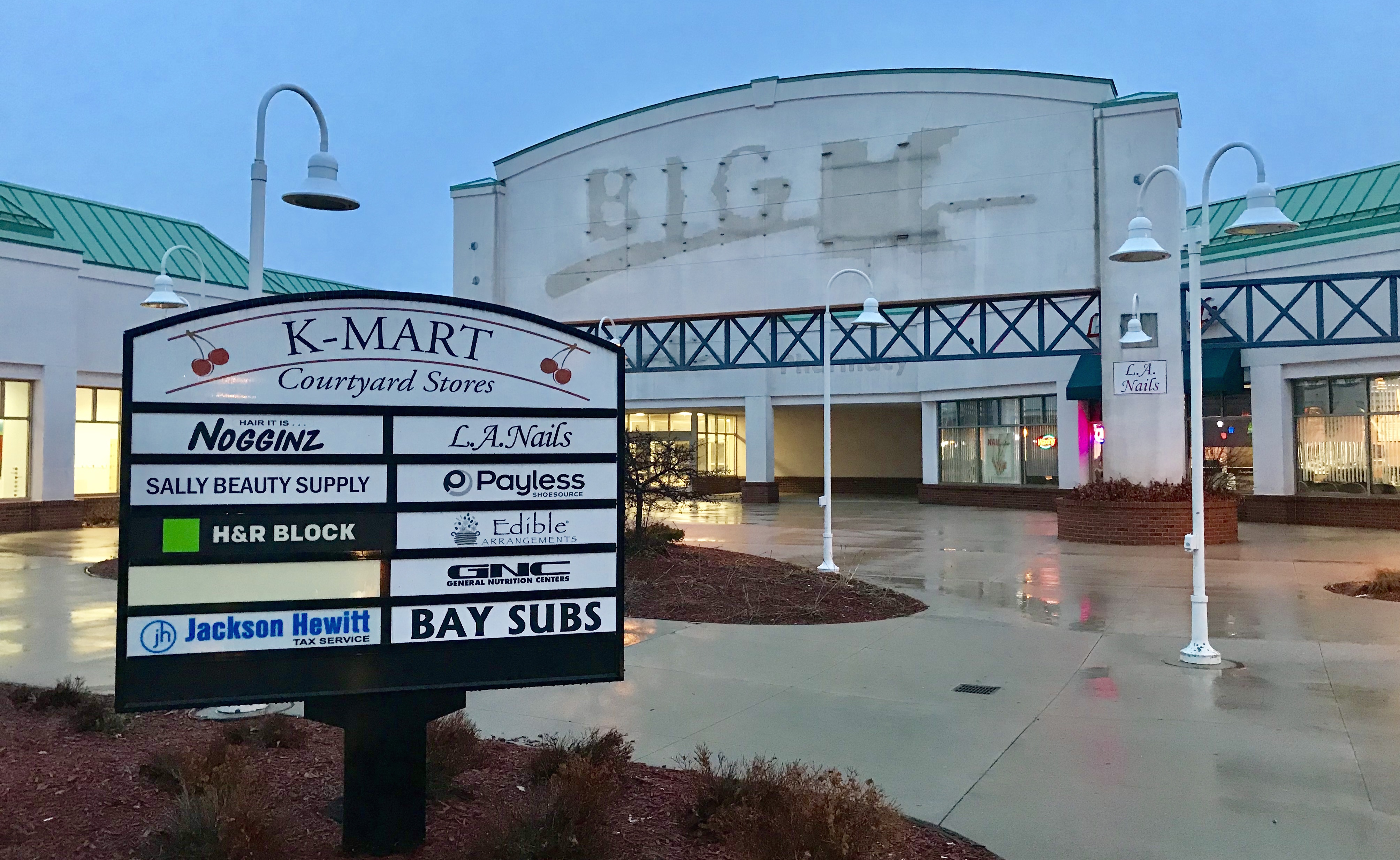 TC Curling Club Aims To Purchase, Revitalize Former Kmart Building At Cherryland Center
By Beth Milligan | May 9, 2022
The Traverse City Curling Club has a purchase agreement to buy the 84,000 square-foot former Kmart building at the Cherryland Center, with plans to undertake a $7 million revitalization project that will include a 30,000 square-foot curling center with five sheets of curling ice, a social area, warming kitchen, meeting room, and pro shop. The nonprofit club also hopes to bring in other tenants to lease the remainder of the building with the goal of serving as a catalyst for further redevelopment at the mall property.
The Traverse City Curling Club will appear before Garfield Township planning commissioners Wednesday at 7pm for a site plan review of the planned curling center. The club had previously planned to open a new curling center in the Hammond Industrial Center, but bids for the project came in at $13 million during the pandemic – nearly double the original estimate, according to board vice president Kevin Byrne. The club currently plays at Centre Ice Arena, but must compete for playing time with hockey and figure skating, leaving only limited late-night slots on ice not intended for curling. Heading into the pandemic, the club was up to 150 members but could only accommodate 40 players per night at Centre Ice. "Without their help, our club wouldn't exist," says Byrne. "They've been very accommodating, but it's time for us to move on. We've had more members than could curl. That's an unsustainable business model."
With prices ballooning to build a new center, the club revisited the idea of refurbishing an existing space instead. "There are only a limited number of sites you can fit curling sheets into," Byrne says. The Kmart building at the Cherryland Center happens to be one of those spaces. The Traverse City Curling Club reached a purchase agreement with the building's owners and are now in the due diligence phase, working to secure township approval and finalize financing. If successful, the club hopes to close on the property soon and begin demolition and interior work with the goal of opening by November. "We want to be curling by the fall," emphasizes board treasurer and campaign chair Lowell "Jep" Gruman.
The estimated $7 million project includes $1.2 million for curling-specific equipment, including ice and dehumidification systems. The center will have five sheets of dedicated curling ice – which is "pebbled," or textured – as well as spectator and socializing areas, meeting space, restrooms/changing areas, a pro shop, and a kitchen and bar. The Traverse City Curling Club will have a club liquor license, similar to that of the Elks Lodge and other member organizations, which will allow members to order drinks. Broomstacking, or socializing over food and drinks after events, is a key cultural component of curling, according to Gruman. "The social aspect is as important as everything else," he says. Five eight-person tables will ensure each curling sheet has an accompanying table at which the two teams (each with four players) who played each other can socialize after games.
With a dedicated facility, the Traverse City Curling Club envisions being able to offer a wide variety of community programming, including league nights, high school matches, daytime games for seniors, learn-to-play events, and bonspiels, or curling tournaments. "We'd like it to be a place where people come to train," says Gruman. "Being in Traverse City, and having these amenities, we hope to attract people to come to our competitions." Interest in curling continues to soar both locally and across the country; registration for the 32-team 2022 Cherry Bombspiel held by the club in April sold out in seven minutes online, including a 10-team waiting list. A recent club learn-to-curl event drew another 150 people.
The Traverse City Curling Club's business plan calls for the club getting to 650 members in the first six years. "The standard is you have one sheet for every 100 members," says Byrne. He adds that the club hopes to develop enough players and regional support that other nearby communities, such as Kalkaska, eventually build their own curling sheets, allowing for local clubs to play each other. The sport is highly accessible, according to club members, with little equipment needed and ages from children to seniors able to play. Jeff Snover, a club member who also served on the USA Wheelchair Curling Development Team, says he's found a "community of kind, warm, welcoming individuals of all walks of life who come together to play this wonderful, frustrating, exciting game." He adds: "Even though I curl using a wheelchair, the playing field is level whether I am playing with other wheelchair curlers or if I am the only person in a wheelchair on the ice."
The Traverse City Curling Club is working with Cunningham-Limp on construction plans and has already invested in architectural and engineering work, including coordinating with ice engineering consultants who recently worked on the Beijing Olympics. Funding for the project has primarily come from private donors, though a grant from the Great Lakes Sports Commission is also supporting the project. While the club is all volunteer-led now, the board intends to hire an executive director to run the curling center. The club only plans to use about one-third of the Kmart building, which sits on an 11-acre property and includes the adjoining parking lot in the northeast corner of the Cherryland Center. Gruman and Byrne say the club hopes to lease out the remaining 54,000 square feet for retail or other uses, though no tenants have yet been finalized. "We are wide open for proposals and suggestions," Gruman says.
With a central location at the corner of Garfield and South Airport roads, plentiful parking, and significant interior space available, club leaders are hopeful other creative uses will come to the site, eventually serving as a catalyst for the redevelopment of the entire Cherryland Center. As with the former Kmart store in Acme – proposed to be converted into a mixed-use development with housing, a fitness center, indoor pickleball courts, self-storage, and more – tenants are getting creative about adaptative reuses of former big-box stores. In addition to the proposed curling center, owner Brian Chamberlain of Studio Anatomy and Eugene's Record Co-op – who must vacate his space in the Arcade on Front Street by this fall – is looking to redevelop the former Younkers building at the Cherryland Center into a performance and artists venue. "The owner and leasing agent for the space wants us in there, and we're trying to acquire funding for the project," Chamberlain says. "We're hoping to connect with private donors and potential investors who support our vision for the Cherryland space and see the benefit of adding a large music venue, a bunch of artist studios, recording studio, vinyl record shop, and brewery to that vacant commercial property." Chamberlain recently launched a Patronicity campaign to help raise awareness and funding for the project.
Comment
Commissioners to Offer City Manager Position to Vogel
Read More >>
From Frenzy to Focus: Northern Michigan's Fall Real Estate Update
Read More >>
Grand Traverse State Bank To Be Traverse City's Newest Bank
Read More >>
Local NMC Students Traveled To Morocco Earthquake Epicenter Months Before Disaster Struck
Read More >>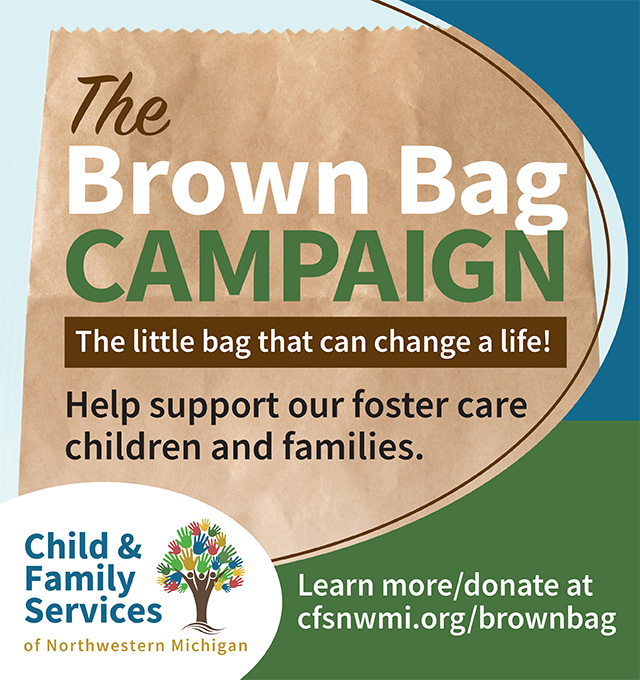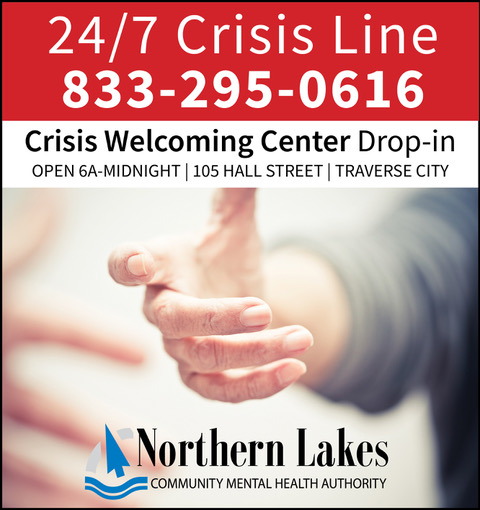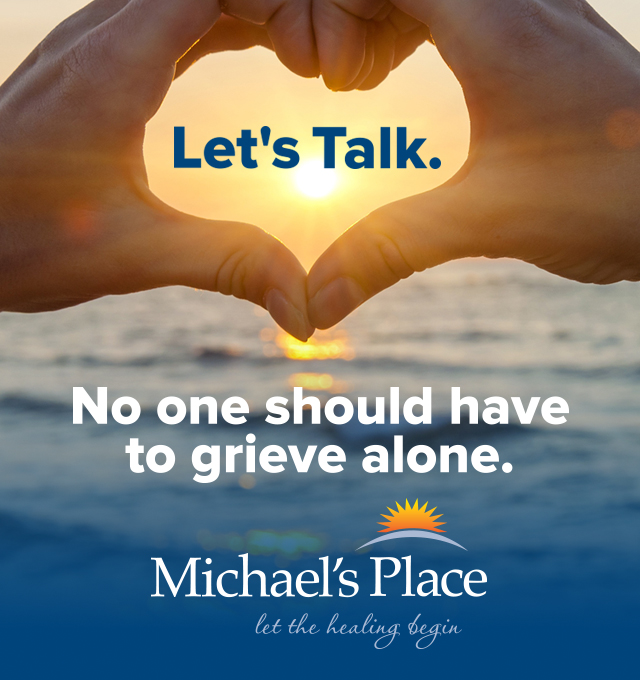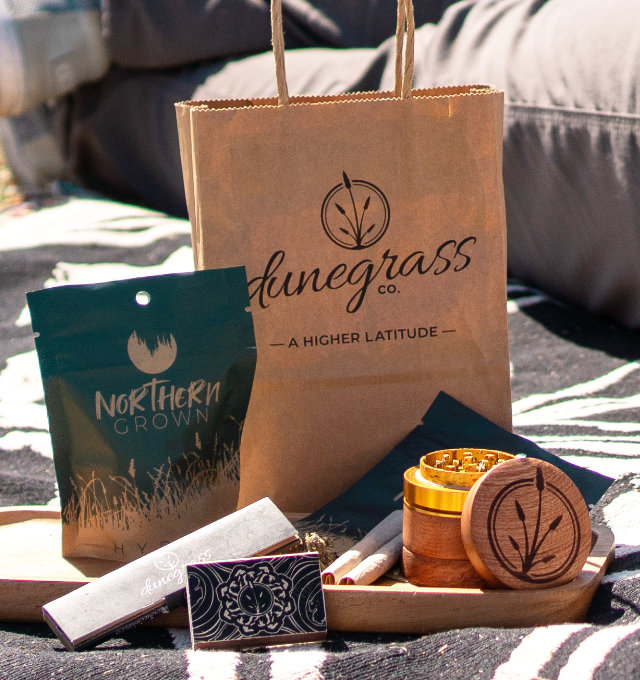 TC Curling Center Sweeps Past Expectations
Read More >>
Senior Services Take the Spotlight
Read More >>
Soon & McKeel Hagerty Launch New Foundation To Support Female Entrepreneurs
Read More >>
Two Hilton Hotels Planned for US-31/Three Mile Road Intersection
Read More >>
Peninsula Township Explores Becoming Charter Township
Read More >>
Your Fall Restaurant Guide
Read More >>
How Are We Doing? The Ticker Wants Your Opinion
Read More >>
Marentette Turns Down City Manager Offer
Read More >>
City to Talk PILOT Policy, Zoning Changes, Grandview Parkway Reconstruction
Read More >>
Local Homeowners Push Back Against Consumers Energy Over Tree Removals
Read More >>