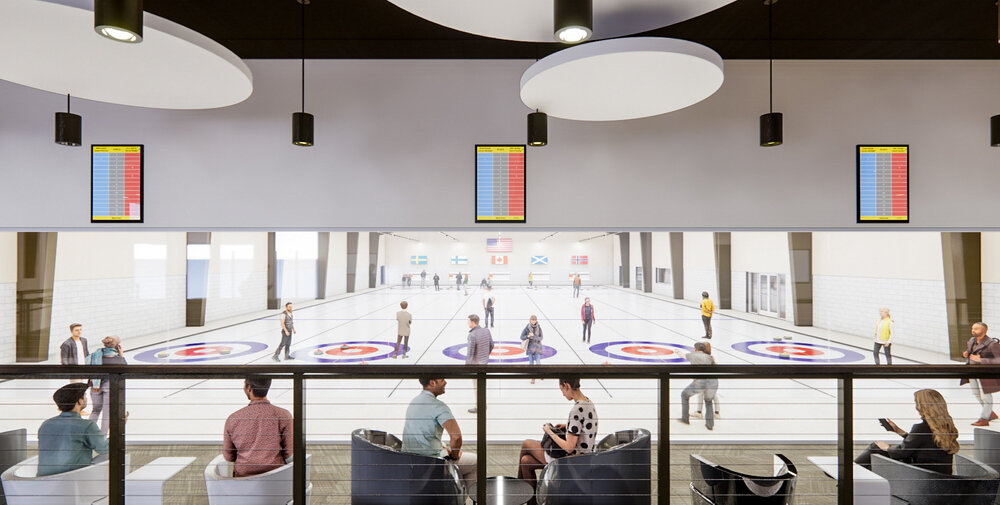 Curling Center On Track For January Opening; More Additions Planned At Kmart Property
By Beth Milligan | Nov. 28, 2022
Construction is almost complete on a new Traverse City Curling Center in the former Kmart building on Garfield Avenue, with the 28,000-square-foot, five-sheet facility expected to open in mid-January. The Ticker has the latest updates on the project, including the creation of a brownfield plan to help cover clean-up costs at the blighted property and plans to attract more neighboring tenants – continuing the revitalization of a key section of the Cherryland Center abandoned since 2017.
The Traverse City Curling Club finalized a deal in June to purchase the 11-acre former Kmart building and adjoining parking lot at the Cherryland Center's northeast corner. The building has sat vacant since 2017, when Sears Holdings Co. announced it was closing 49 Kmart stores, including the Traverse City location. Since buying the delipidated building, the Traverse City Curling Club – in conjunction with construction firm Cunningham Limp – has worked to transform a third of the space into the new curling center, complete with a social area, warming kitchen, meeting room, curling pro shop, and five sheets of dedicated curling ice (pictured, rendering).
"The construction should be wound up by Friday except for one item," says Traverse City Curling Club Vice President Kevin Byrne. "There's a significant piece of machinery, the dehumidifier, that is late. But it should be shipped by mid-December, and then we'll install it." That timeline should put the club on track to open the facility by mid-January, Byrne says, with league play, learn-to-curl classes, and other offerings in the immediate works. The club will have a variety of membership tiers available, including a social membership for those who want to hang out but not curl (the club has applied for a liquor license and will be able to serve alcohol to members, similar to how the Elks Lodge operates). Byrne adds the curling center "will have a lot going on the first month" to introduce the facility to the community.
Renovating a former big-box store is not an easy task – a reality that's been cited by former and current developers of both the Traverse City and Acme Kmart buildings. Byrne estimates total investment (including the property purchase) at the new curling center is now approaching $8 million. The club had a combination of financing, grants, and private donations to help cover the project, but additional funding streams are also expected to come online. For one, projections for the curling center – building on high league and tournament demand to attract a targeted 650 members within the first six years – "will be able to generate enough revenue to cover all its costs and expenses," says Byrne.
The curling club has also received Garfield Township approval – and will next seek Grand Traverse County approval at a December 7 meeting – to enact a brownfield plan to cover the property. A brownfield plan helps a developer offset the costs of renovating a blighted, contaminated, or functionally obsolete site by reimbursing the developer for certain clean-up expenses. As the tax value on the property rises due to its redevelopment, that increase is captured to reimburse the developer for some of the clean-up costs they paid upfront.
In the case of the former Kmart building, the property was determined to be functionally obsolete by Garfield Township's assessor and has incurred "extraordinary costs for redevelopment, including environmental due diligence, removal of auto repair hoists, asbestos abatement, and selective demolition that impact the overall financial viability of the project," according to a memo from Grand Traverse County Brownfield Redevelopment Authority Director Anne Jamieson.
The brownfield plan identifies $817,880 in eligible clean-up expenses that can be reimbursed over 23 years to the curling club as the property is slowly revitalized and begins generating more tax revenue. After that point, the plan would be complete and increased tax revenue would go to local taxing jurisdictions. Mac McClelland, a consultant on the brownfield plan, told Garfield Township trustees that the $817,880 represents a not-to-exceed amount; developers are reimbursed based only on actual work and invoices, meaning the estimated costs could come down. "It won't go over this amount and will highly likely be less," he said.
Because the curling club is a nonprofit, the increased tax revenue on the property will come from other commercial tenants – another key part of the club's plan. There still remains roughly 55,000 square feet of space available for use in the Kmart building, Byrne says, with plans to bring it up to "white-box standards" and lease it out to multiple tenants. After the curling center opens, that will be the club's next project in 2023: "removing walls, ceiling tiles, and ceiling gridwork, upgrading lighting, pulling more hydraulic lifts out of the old garage area, remediation, and painting" to get the remaining building space ready to rent out, Byrne says.
Prospective tenants are already touring the property. Kevin Endres of Three West is the listing agent on the space and has brought a "parade of people coming through with some really interesting ideas," Byrne says. While certain uses aren't allowed in the building – including manufacturing and residential housing – most commercial uses are approved, including retail stores, restaurants, bars, and offices. Byrne says it's "too early in negotiations" to name prospective tenants, but says the club is excited about the interest it's received in the space.
Even more growth could be coming to the site. In addition to other outlot developments at the Cherryland Center – including the newly remodeled Burger King, Wendy's drive-thru, Margaritas Grill, and Biggby and Seven Brew coffee shops – the Traverse City Curling Club currently has a buyer lined up for an acre of property fronting Garfield just north of Wendy's. Byrne can't yet announce the buyer, but the deal will presumably lead to another outlot addition. "We currently have a contract on that to be sold, and hope to close on it in December," Byrne says.
Comment
TSO To Launch Summer Concert Series In New Civic Square Downtown
Read More >>
New Nonprofit Aims To Help Homebuyers Bridge The Gap Between Mortgage Approvals And House Prices
Read More >>
Do It Yourself: Why A Top Traverse City Chef Is Learning To Fix Ovens And Stoves
Read More >>
Sports: The Final Frontier For Northern Michigan Tourism?
Read More >>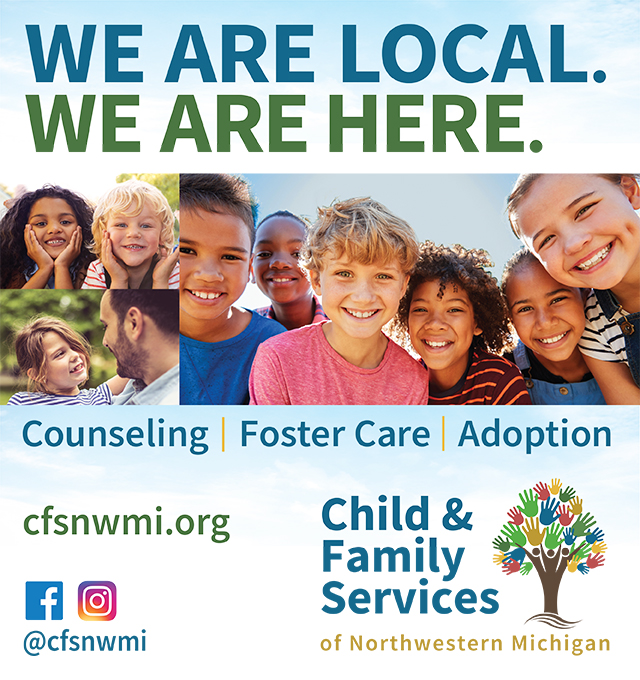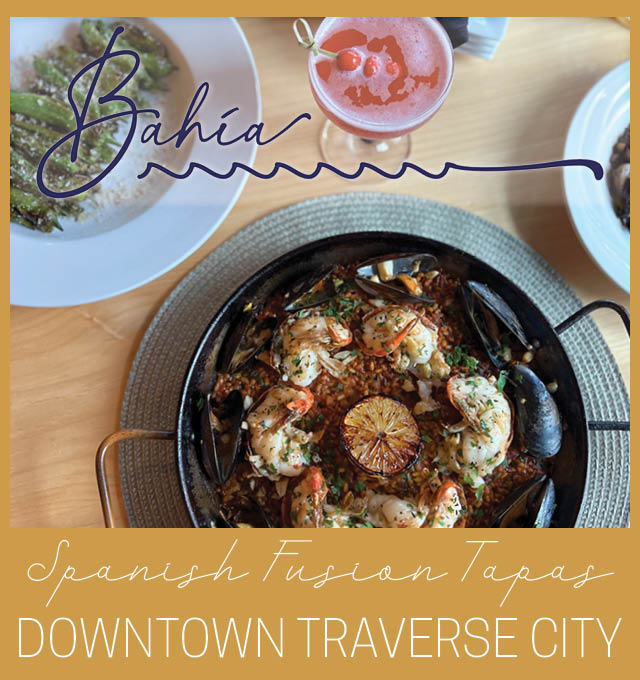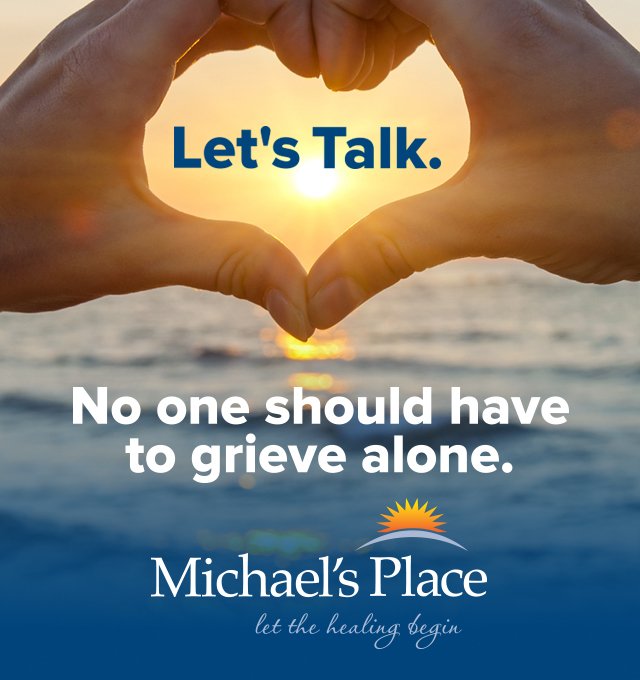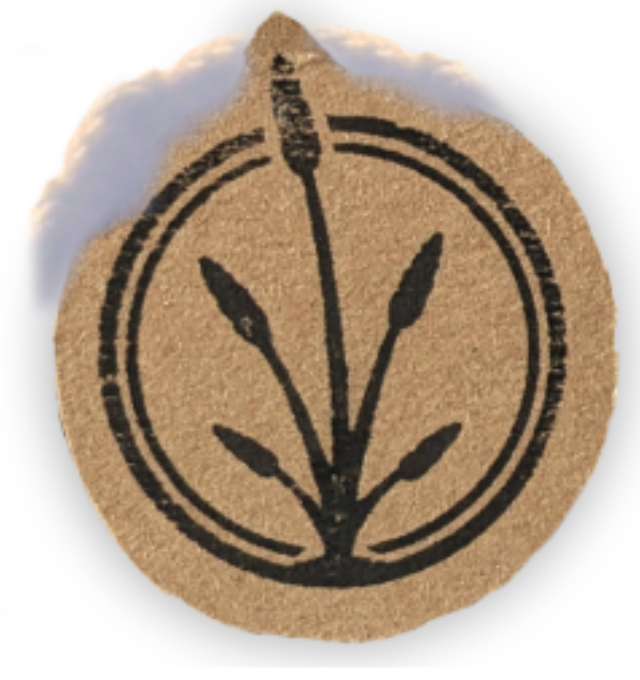 Parallel 45 Theatre Cancels 2023 Summer Season
Read More >>
Breakwater Seeks PILOT From City For Workforce Housing
Read More >>
Two Garfield Township Residents Arrested In Drug Bust
Read More >>
Join Us For Recess Tonight At The Parlor & Win a $300 Downtown Gift Card!
Read More >>
Local Runner Wins Gatorade Player Of The Year Award
Read More >>
Michigan Brewers Guild Honors Traverse City Craft Beer Pioneer
Read More >>
County & City To Consider Consolidating Services at LaFranier, Boardman Campuses
Read More >>
Cinderella To Feature Costumes From Ukraine
Read More >>
Chicago To Perform At Cherry Festival
Read More >>
Agave, White On Rice, China Wok Closing; More Restaurant, Retail News
Read More >>