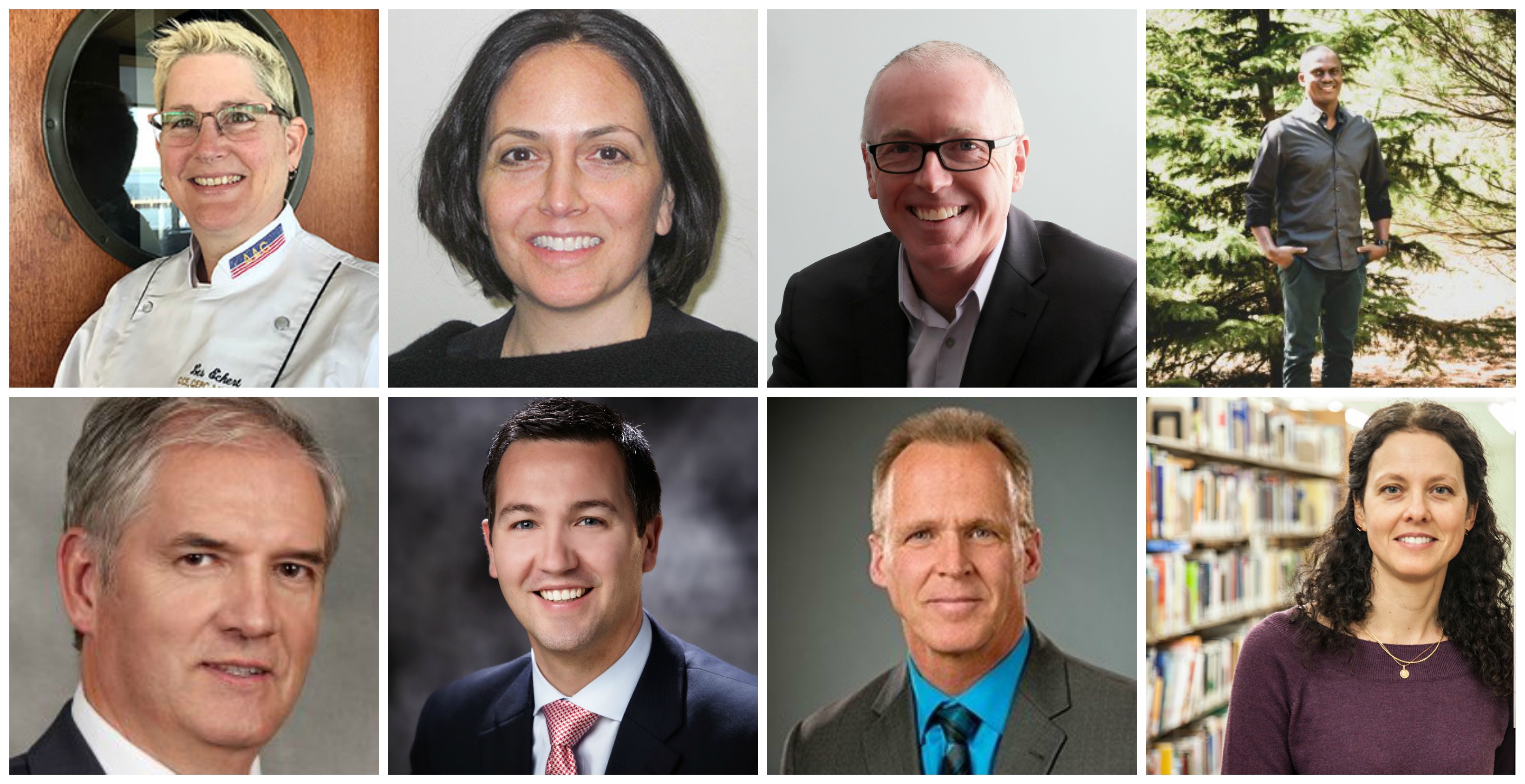 New Group Of Community Leaders Take Over High-Profile Orgs
By Beth Milligan | June 14, 2019
New community leaders are taking over high-profile leadership positions in Traverse City this year – with several prominent roles yet to be filled in 2019.
Northwestern Michigan College (NMC) has hired Leslie Eckert to serve as the new director of the Great Lakes Culinary Institute (GLCI), taking the reins effective June 5. Eckert replaces Fred Laughlin, who helped start the American Culinary Federation-accredited program and announced his retirement in December after 27 years.
Eckert, 51, has taught and managed programs at three campuses of the International Culinary Schools, in Fort Lauderdale, Tampa, and most recently Raleigh. She has a bachelor's degree in culinary management from the Art Institute of Pittsburgh and an MBA with a concentration in hospitality management from South University. Certified by the American Academy of Chefs as an executive pastry chef and culinary educator, Eckert says her focus at GLCI will be on increasing enrollment, boosting student retention, and working to shape the culinary institute's curriculum to match industry needs.
"We have to make the program so added-value that it's attracting students from across the state, across the country," says Eckert.
NMC also announced this week that the college has hired its first-ever director for the International Affairs Forum (IAF), a lecture series that brings diplomats, ambassadors, economists, military leaders, journalists, and educators to Traverse City to speak on global topics. After 25 years of volunteer leadership, the program will be overseen by Leila Hilal, who will serve as IAF's first paid employee. Hilal has spent the past five years as a fellow in the International Security Program at New America, a nonpartisan Washington D.C. think tank. She has a degree from SUNY-Buffalo in international law and a Master of Laws from Harvard University, with a specialty in public international law. Hilal will be "charged with executing IAF's mission to advance the understanding of the world and its critical issues through education and public dialogue," according to NMC.
Three other notable regional nonprofits are also under new leadership. The Discovery Center & Pier has hired its first-ever CEO, Matt McDonough, who will help oversee the West Bay Shore Drive campus home to the Watershed Center, Inland Seas Education Association, Great Lakes Children's Museum, Maritime Heritage Alliance, Traverse Area Community Sailing, and Traverse Tall Ship Company. The site is also home to a new co-working space and a planned $9 million overhaul of Discovery Pier, the former coal dock property acquired by Rotary in 2016.
McDonough, who worked in the land protection program of the Grand Traverse Regional Land Conservancy for 16 years and most recently served at the Munson Healthcare Foundation, is charged with shepherding the Discovery Center through its next phase of growth. That includes the pier renovations, a planned universally accessible boat launch, enhancements for shore-based fishing, and expanded docking space for tall ships and other deep-water vessels. Board Chair Bob Stow says McDonough "stood out through the (interview) process as someone who has the ability and experience to take the Discovery Center to the next level."
Koffi Kpachavi has been hired to take the reins as executive director at the Grand Traverse Conservation District, following in the footsteps of Marsha Clark, who announced her retirement last year. Kpachavi has over 25 years of nonprofit experience, including leading camps and youth programs for the YMCA across the country and most recently working at TrueNorth Community Services in Fremont, Michigan, where he supervised an after-school program for several local school districts. Kpachavi holds a BA in English and French literature from the University of Lome in West Africa. Passionate about environmental and agricultural issues, Kpachavi is the founder and former president of the Fremont Area Bee Club, owns and operates a sustainable farm, and co-leads education sessions in France and the U.S. on geology and wine grape-growing.
At the Home Builders Association of the Grand Traverse Area, Bob O'Hara has been named the new executive officer, building on a 35-year in organizational management in four Midwest states with the Boys & Girls Clubs of America. O'Hara holds a Bachelor of Arts degree in psychology and English from the University of Sioux Falls, and a Master's Degree in public administration from the University of Michigan.
The newly named leaders join a growing class of new faces who have stepped into high-profile roles in the Grand Traverse region in recent months. Others include Warren Call, president and CEO of TraverseCONNECT; newly hired Traverse City Area Public Schools (TCAPS) Superintendent Ann Cardon; Grand Traverse Bay YMCA CEO Andy Page, and Michele Howard, selected to be the next director of Traverse Area District Library. Still other positions are yet to be filled this year. The Traverse City Film Festival, though still without an executive director, has announced it is on the hunt for a new director of development. In addition to searching for a new executive director for the Dennos Museum Center following the retirement of Gene Jenneman, NMC is also deep into a nationwide search process to find President Tim Nelson's successor. Nelson will have served at NMC for 18 years when he steps down in December. A presidential seach position profile was posted for the job opening in late May; a search committe comprised of students, faculty, staff, board trustees, and community members is accepting applications until the position is filled, though those submitted by July 7 will receive "priority consideration," according to the college.
Finally, Munson Medical Center is "actively interviewing candidates" to find its next president – an individual who will "play an important role in sustaining high-quality health care in this region," according to Vice President of Marketing and Corporate Communications Dianne Michalek. Former president Al Pilong left his position in April to take a job in Virginia. "We engaged with an executive search firm to assist with the process and continue to leverage their expertise," says Michalek. "We anticipate that we will be able to make an announcement by this fall, and will keep the community informed if a decision is made earlier."
Pictured: (top row, left to right) Leslie Eckert, Leila Hilal, Matt McDonough, Koffi Kpachavi; (bottom row, left to right) Bob O'Hara, Warren Call, Andy Page, Michele Howard
Comment
One Week Left To Nominate A 40Under40 Candidate
Read More >>
Torch Lake Takeover
Read More >>
TCAPS Set To Release Ann Cardon Memo
Read More >>
At 79, With 50 Years On The Job, Steve Drake Is Just Getting Started
Read More >>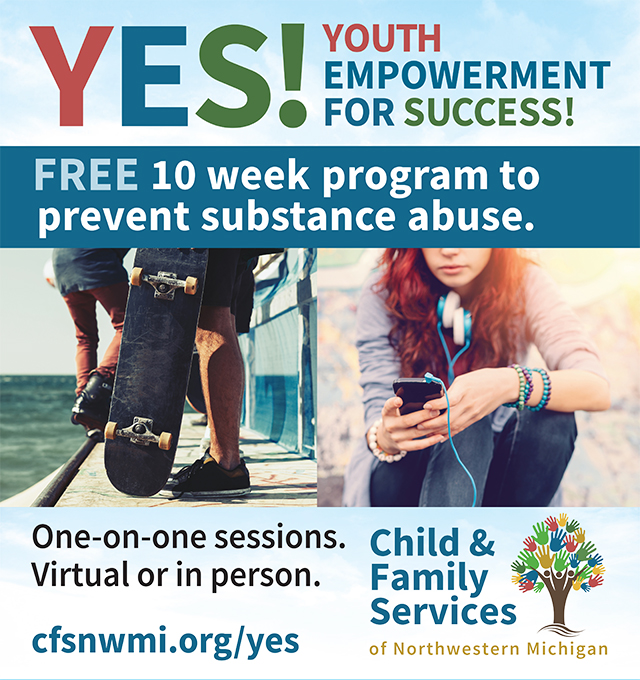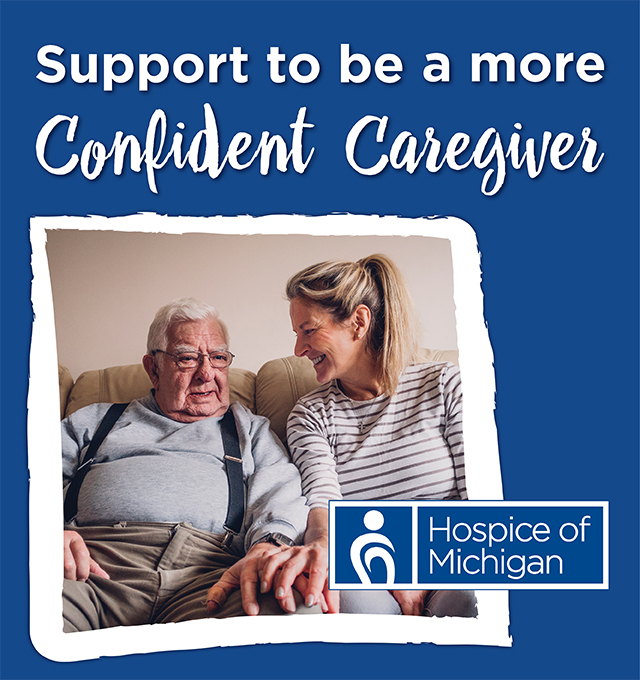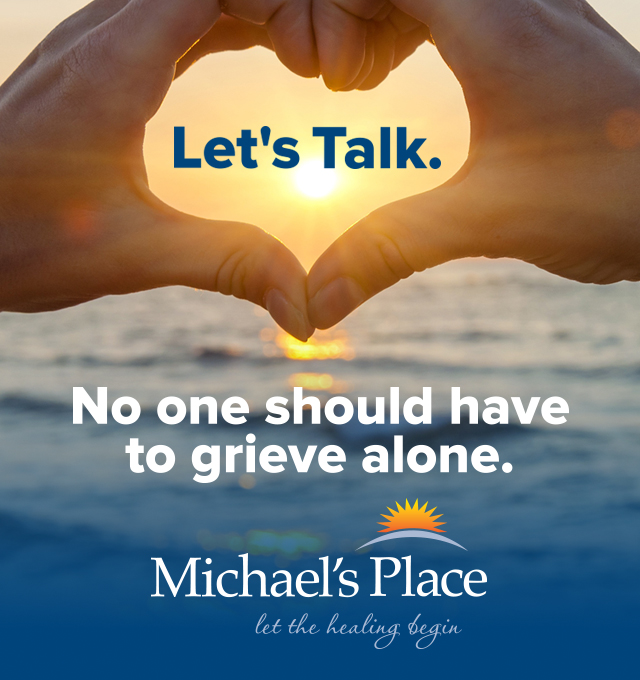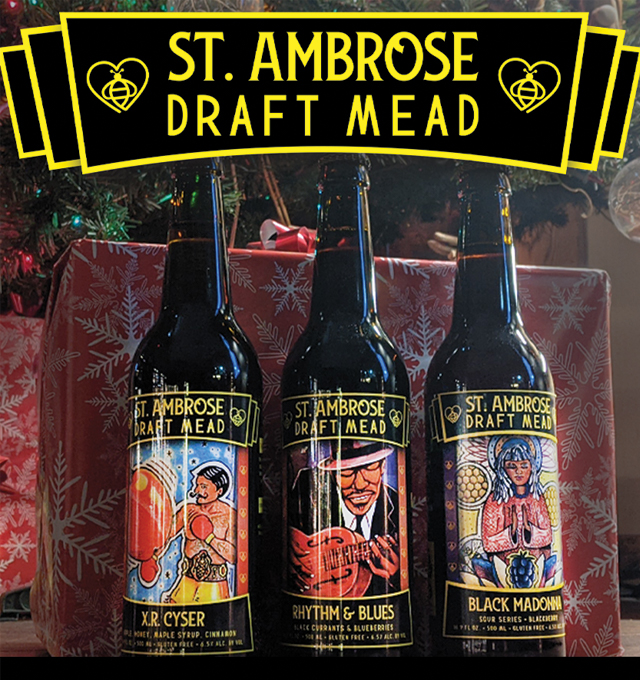 Farmers Markets Come Back To Life; Traverse City's Has Big Plans For The Future
Read More >>
Cass Street Bridge Work Starts Monday
Read More >>
More Than Just Real Estate: Local Businesses Hit The Market
Read More >>
Northern Michigan's Two Big Golf Tournaments Return
Read More >>
TC Light & Power Approves Solar Deal, Rate Increases
Read More >>
Interlochen Announces Summer Concert Lineup
Read More >>
City Enters Final Push To Complete Boardman River Plan
Read More >>
TCAPS Announces Early Release Days This Week Due To Heat
Read More >>
City Passes 2021-22 Budget, Approves Putting Up Pride Flag At Clinch Park
Read More >>
Authorities Investigating Long Lake Road Crash
Read More >>