Princeton Case Study Examines Grand Traverse County's Political Divides
By Beth Milligan | Dec. 28, 2022
The refusal of some leaders to accept the 2020 election results, efforts to pass "Second Amendment Sanctuary" resolutions, resistance to COVID-19 health measures, and tensions at school board meetings over racial justice issues have been key drivers of conflict in Grand Traverse County since 2020, according to a new case study released by Princeton University. Grand Traverse County was chosen as a study site by Princeton's Bridging Divides Initiatives (BDI), a nonpartisan research project that tracks political violence in the U.S. – and offers strategies to help communities overcome divides.
Grand Traverse County is one of three locations selected to date for a BDI case study, along with Mecklenburg, North Carolina and Dahlonega, Georgia. "Michigan's political relevance in the 2020 presidential election and the 2022 midterms informed the state's selection for study by the BDI team," according to the study. BDI selected Grand Traverse County specifically for several reasons: It acts as the "economic hub" of northern Michigan, other major metro areas in Michigan have already been well-studied, and the county's demographics – including income and political disparities between Traverse City and rural outlying areas – "made the county an excellent candidate for a case study," according to the report. Grand Traverse County also had several flags that marked it as the site of "potential risk of political violence and democratic disruption," according to the study.
BDI researchers spoke to Grand Traverse County residents in various positions – leaders, officials, and concerned observers – across the political spectrum in the summer and fall of 2022. Through nearly a dozen Zoom and phone meetings – plus desk research, media reports, and snowball sampling – researchers gathered input from residents "on how they saw political violence impacting their community," according to the study. While researchers asked residents to focus on examples since 2020, some respondents shared incidents dating back to 2016 – starting with when a Traverse City Police Department officer was suspended for displaying a Confederate flag on his truck.
According to the study, respondents "coalesced around four significant drivers of conflict in Grand Traverse County." The first was the refusal of some local leaders to accept the 2020 election results, which negatively impacted community trust. Residents spoke to the relevance of Grand Traverse County being a "purple county," with "Traverse City going blue and rural areas going red." That political segregation "heightens feelings of polarization" and has raised concerns about the safety of election workers, according to the study. Both Democratic and Republican respondents "expressed serious concerns about local officials involved in election de-certification" – specifically citing Rep. Jack Bergman's vote against certifying President Joe Biden's election – and about "the proliferation of the Big Lie," according to the study.
The second conflict driver cited by respondents was a split vote by county commissioners in March 2020 declaring Grand Traverse County a Second Amendment "sanctuary" area. Some respondents called the circumstances surrounding the debates "embarrassing" to the community. "This sentiment included Republicans, with many interviewees reporting on the…debates' negative impact on business and economic growth in Traverse City," the study states.
Residents also worried about the growing presence of Proud Boys in public spaces in Grand Traverse County, including at commission meetings. "Both Republican and Democratic interviewees expressed concern about the presence of heavily armed individuals in and around Grand Traverse, repeatedly referencing the influence of Proud Boys in normalizing threats in civic spaces," the study states. "Some individuals mentioned seeing Three Percenters and knowing about anti-government militias north of Traverse City. Many respondents highlighted these threats as having a chilling effect on participation in public forums, even as the debates mobilized large swaths of the community."
The third conflict driver included "local government and non-government group actions to reject state-level COVID-19 health measures elevating related tensions and violence." Examples included anti-mask activity at businesses enforcing masking, such as Oryana; county commission resolutions that denounced statewide pause orders and limited the health department's ability to promote COVID-19 vaccines; the firing of the county's medical director, perceived as a politically retaliatory act; and physical attacks on local reporters covering COVID-19-related events.
Finally, residents cited "persistent tensions at school boards intersecting with racial justice efforts" as a fourth key driver of community conflict. Respondents "noted persistent patterns of racism experienced by Black, Indigenous, and People of Color (BIPOC) residents in Grand Traverse, contributing to a climate of fear and division," according to the study, which adds: "Interviewees testified to the presence of hate symbols like the Confederate flag." Respondents pointed to incidents like fierce community debate around the Traverse City Area Public Schools (TCAPS) board passing an antiracism resolution and racist social media messages being exchanged between students in a Snapchat "Slave Trade" group.
Interviewees also spoke about "frequent counter-demonstration activity around equality issues, specific vigils after mass shootings and police violence, LGBTQ+ activity, and at polling stations," according to the study. That included protests after the murder of George Floyd, with "counter-demonstrators antagonizing." BDI researchers found that "the trajectory and drivers of conflict in Grand Traverse reveal the ramifications of intensifying anti-democratic and persistent threats in civic spaces. Perhaps best highlighted by the brandishing of a weapon in a board of commissioners meeting and the attack on a journalist, these incidents, when left unchecked, erode democratic norms and chill civic participation."
However, the case study also shines on positive elements in the community, including the potential for building better connections among residents. The study cites the work of municipal clerks across the Grand Traverse region – representing diverse political backgrounds – working to dispel election misinformation, as well efforts by groups including the League of Women Voters and the Meta Peace Team to promote safe elections. Engaging more BIPOC and minority voices in leadership and decision-making was also cited as an effective mitigation strategy to political violence. The study cited the work of local groups like Northern Michigan E3, Title Track Michigan, and Up North Pride, as well as efforts by State Senators Wayne Schmidt (R-Traverse City) and Jeff Irwin (D-Ann Arbor) to work with Indigenous education leaders to allocate $750,000 for a new optional student curriculum.
The study also noted the effectiveness of bringing community members together "across and beyond party identity." In August 2022, Braver Angels hosted a "red/blue workshop" in Traverse City to bring Democrat and Republican-leaning citizens together for structured conversations. Interfaith groups like the Grand Traverse Spiritual Activists Leading Together are seeking to engage residents "in order to move beyond partisan affiliations to focus on issue-based solutions," the study states. Residents also shared with researchers about the "importance of shared events" in the community like the Traverse City Film Festival, National Cherry Festival, Up North Pride, and Indigenous Peoples' Day in bringing people together.
While acknowledging the challenges facing Grand Traverse County as a politically divided region, the study ends on an optimistic note. "Even as interviewees expressed fears around democratic erosion and failing institutional capacity at the state and national level, they routinely invoked the capacity of everyday Grand Traverse residents to build community resilience addressing political violence," the study concludes. "Respondents consistently returned to the possibility of localized community resilience and reconciliation and the urgency of rebuilding civic participation and democratic norms in local government."
Comment
TSO To Launch Summer Concert Series In New Civic Square Downtown
Read More >>
New Nonprofit Aims To Help Homebuyers Bridge The Gap Between Mortgage Approvals And House Prices
Read More >>
Do It Yourself: Why A Top Traverse City Chef Is Learning To Fix Ovens And Stoves
Read More >>
Sports: The Final Frontier For Northern Michigan Tourism?
Read More >>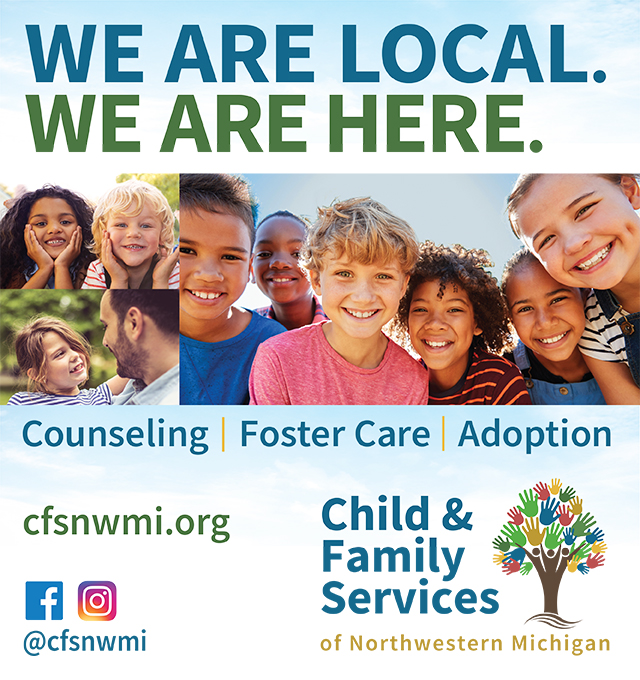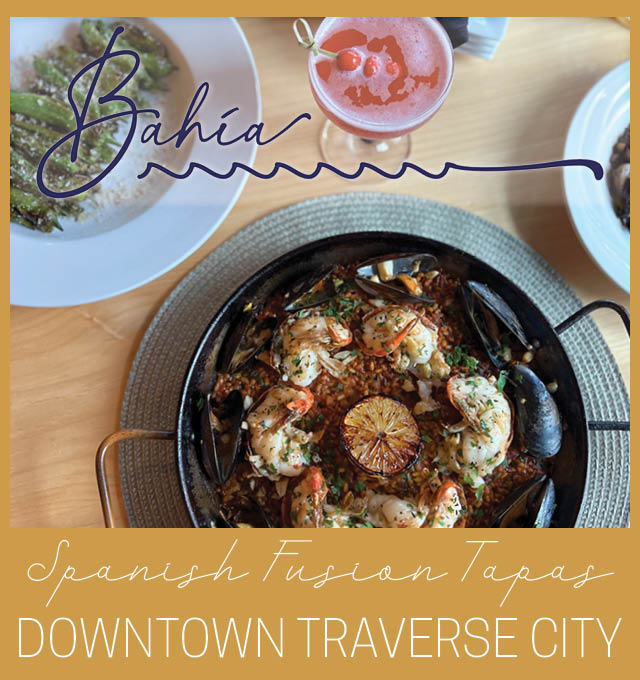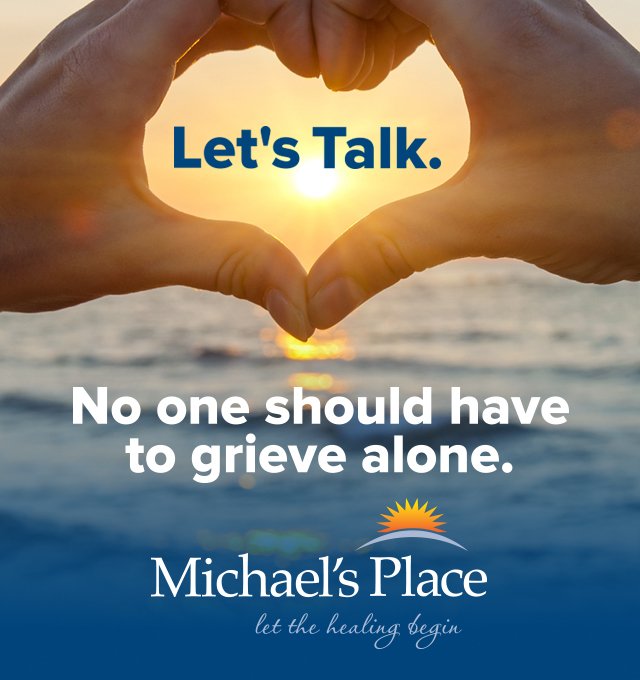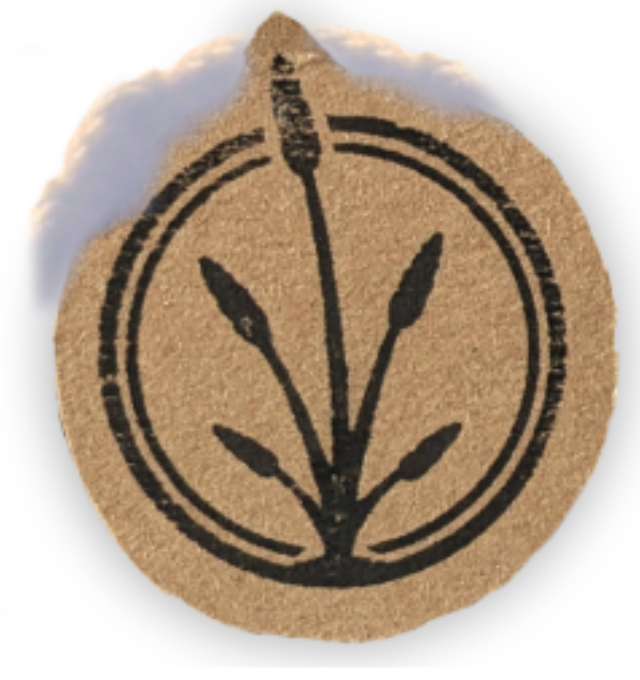 Parallel 45 Theatre Cancels 2023 Summer Season
Read More >>
Breakwater Seeks PILOT From City For Workforce Housing
Read More >>
Two Garfield Township Residents Arrested In Drug Bust
Read More >>
Join Us For Recess Tonight At The Parlor & Win a $300 Downtown Gift Card!
Read More >>
Local Runner Wins Gatorade Player Of The Year Award
Read More >>
Michigan Brewers Guild Honors Traverse City Craft Beer Pioneer
Read More >>
County & City To Consider Consolidating Services at LaFranier, Boardman Campuses
Read More >>
Cinderella To Feature Costumes From Ukraine
Read More >>
Chicago To Perform At Cherry Festival
Read More >>
Agave, White On Rice, China Wok Closing; More Restaurant, Retail News
Read More >>