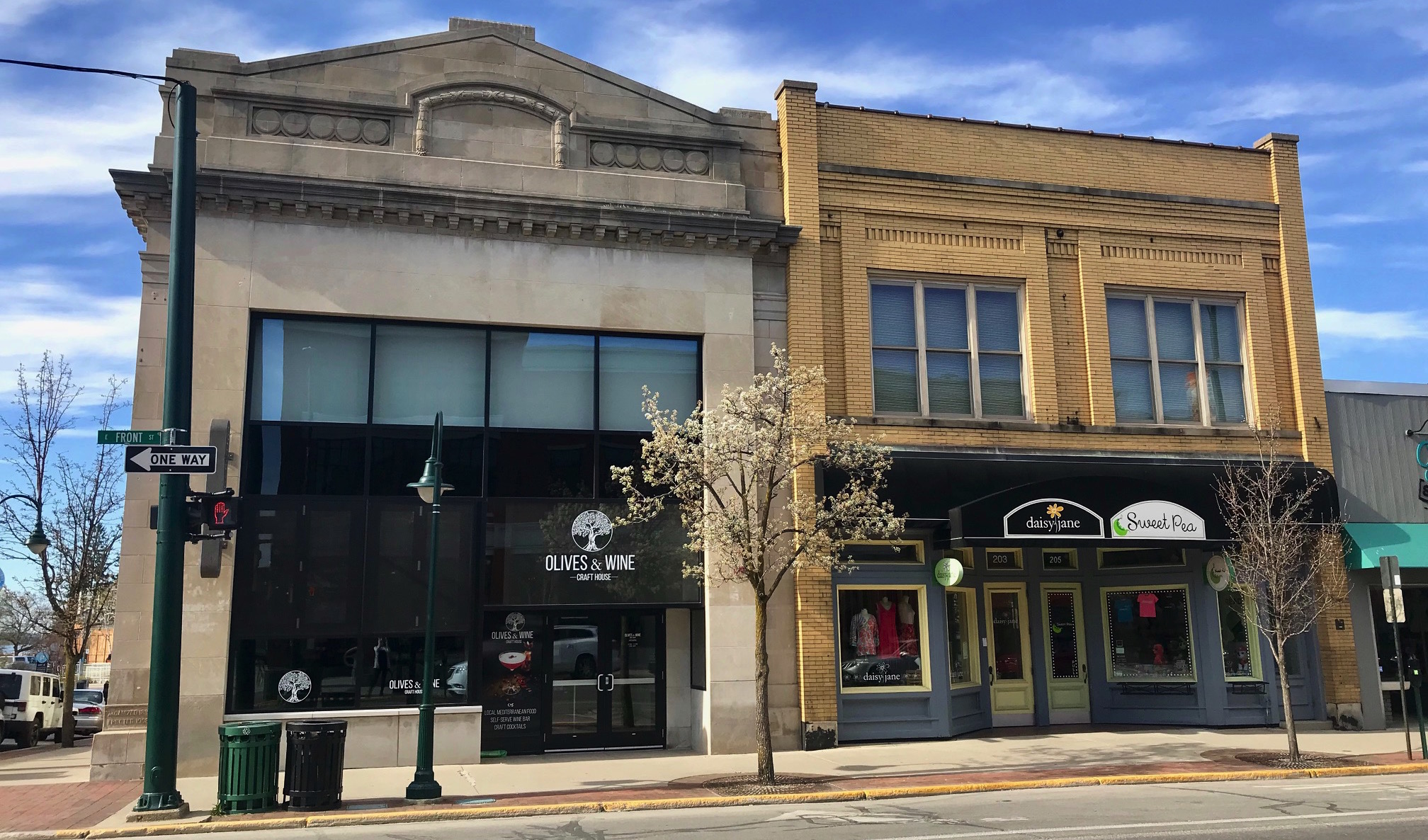 Restaurant, Retail Changes Coming To Region
By Beth Milligan | May 14, 2018
Several restaurant and retail changes are coming to the region ahead of the start of the busy summer tourist season.
After first launching as a food truck in 2015 and then expanding to a small brick-and-mortar location on East Front Street in 2016, Sparks BBQ is preparing to move front-and-center downtown, taking over the former Olives and Wine space at the corner of Cass and Front streets (pictured). Owner Dean Sparks tells The Ticker he's targeting a June 18 grand opening of the new restaurant, which will feature his current pit-style BBQ menu along with several new items, plus a full bar.
"I personally have been eyeing that building since I moved here," Sparks says. "I have a master's (degree) in architecture, and I think the architecture is beautiful. The location is amazing. It's been on my radar since I outgrew the food truck…it was out of my price range when it was available before, and now that we're bursting out the doors here, it became available again. It felt almost fateful."
Sparks plans to retain his current building at 439 East Front Street as the smokehouse and production facility for the new restaurant, as well as a carry-out location. Over the winter he will renovate the new restaurant's kitchen to add commercial kitchen hoods and relaunch next spring as Sparks BBQ & Grill, featuring steaks and other grilled meats in addition to the BBQ menu. "While I love BBQ, grilling is my real passion," he says. The new location will also offer special events and frequent live music, with an emphasis on blues acts, Sparks says.
Around the corner downtown, Lisa Kaniewski is preparing to open a second Petoskey Pretzel Co. location at 102 Union Street. Kaniewski opened her first pretzel shop in Petoskey last June, which quickly gained a devoted following for its soft-baked specialty pretzels made fresh daily in-house. A former math and science teacher, Kaniewski incorporates a schoolhouse theme into her shops and has used her scientific background to perfect her pretzel dough recipe, she says.
"I can tell you everything that's going on chemically in the recipe," Kaniewski says. "There are no artificial ingredients; everything is made from scratch every day using all natural ingredients. It's an artisan flavor and an American-style pretzel that's rolled right in front of the customers and served hot out of the oven."
The store will operate seven days a week once it opens by mid-June (planned hours are Monday-Thursday 11am-7pm, Friday-Saturday 11am-8pm, and Sunday 11am-6pm). Petoskey Pretzel Co. will also serve Icees, soft drinks, lemonade, and iced tea. "It's a quick place where you can walk in and get a pretzel and drink, turn around and walk out, and continue your shopping downtown with a pretzel in your hand," says Kaniewski.
Further down Union Street, owner Kirsten Jones has rebranded Brewery Ferment at 511 Union Street to CraftHouseTC. "With a couple new brewers, we are relaunching as CraftHouse to really encompass everything we have to offer," Jones explains, noting the space now features a boutique offering handcrafted art and merchandise in addition to selling craft beer. Jones says the new concept is "more of a beer café vibe than a typical brewery, where there is elbow space and atmosphere for conversations and gatherings." CraftHouse will feature between "eight and ten unique beers on draft," according to Jones.
Also downtown, Pangea's Pizza Pub is closing its doors starting today (Monday) for "a number of weeks" to accommodate final construction work on major upgrades to the building, according to the owners. Renovations include "a new kitchen, new bars, new bathrooms, more interior space, and an amazing roof deck," the company posted on social media this weekend. "We'll be keeping our staff busy with projects, training, and other fun stuff so we're ready to go when it's time to open back up."
Two businesses at Logan's Landing are moving out of the South Airport Road shopping center and teaming up to open a joint new location in the Grand Traverse Mall. Used books and collectibles store Bookbrokers and café Kramer's Bread & Butter will open a new venture called Bookbrokers & Kramer's Café in the former Gymboree space at the Grand Traverse Mall on June 1. The combined business will offer used books, crafts, collectibles, vintage toys and games, plus a variety of coffee drinks, beverages, baked goods, and snacks, according to Bookbrokers owner Dan McDougall. He notes "used bookstores are trending in malls now" and says the new store will buy, sell, trade, and donate books, plus offer special events and author signings.
The signature bright green home of Grocer's Daughter Chocolate in Empire is moving to a more visible spot at 11590 South Lacore Street/M-22 approximately a half-mile north of its current location. The new location, which is closer to the beach, "will include an expansion of our coffee options to include espresso drinks and larger fudgesicle menu, one of our most popular summer items," owners Jody and DC Hayden said in a written statement to The Ticker. The new store, which the couple hopes to open in June, will also offer new lines of truffles, on-request guided chocolate tastings, and adult and children's chocolate classes.
Former food truck Norma's Tamales & Mexican Cuisine has opened a brick-and-mortar location in Interlochen at 2070 M-137, in the shopping center formerly home to Ric's Food Center. The restaurant specializes in authentic Mexican food including tamales, tacos, tostadas, quesadillas, and breakfast tacos, with fresh flour and corn tortillas made on-site. Hours are Tuesday-Friday 11am-8pm, Saturday 11am-9pm, and Sunday 11am-8pm (closed Monday).
Finally, Third Coast Bakery held a grand opening celebration Saturday for its new storefront at 523 Munson Avenue across from Munson Community Health Center. Owned by Heather Burson, the gourmet specialty baked goods store features products that are all gluten-free and dairy-free; most of the company's offerings are also soy-free and vegan. Products include cookies, bars and brownies, cakes and cupcakes, cream pies (sandwich cookies), donuts, scones, muffins, breads and rolls, pies, and other specialty items. The bakery is open Tuesday-Saturday from 7am to 3pm.

See our previous retail and restaurant news roundups with more openings and changes here and here.
Leelanau Christian Neighbors, Samaritans' Closet Merge
Read More >>
GT Band Distributes More Than $873K To Local Organizations
Read More >>
Is Traverse City Bucking A Nationwide Decline Of Bike Commuting?
Read More >>
County Commissioners Approve Prayer Policy
Read More >>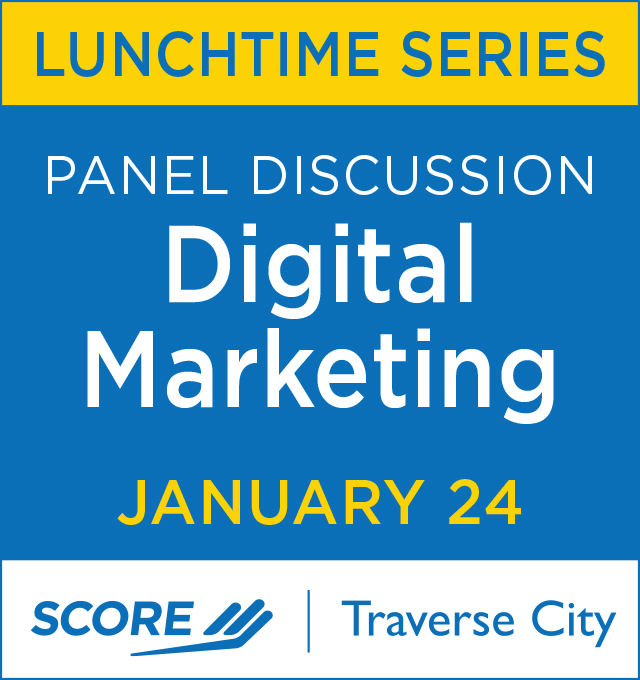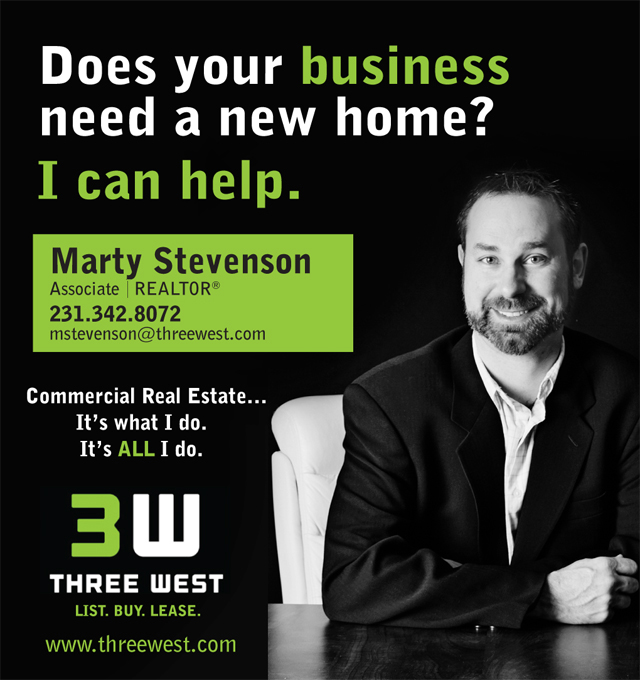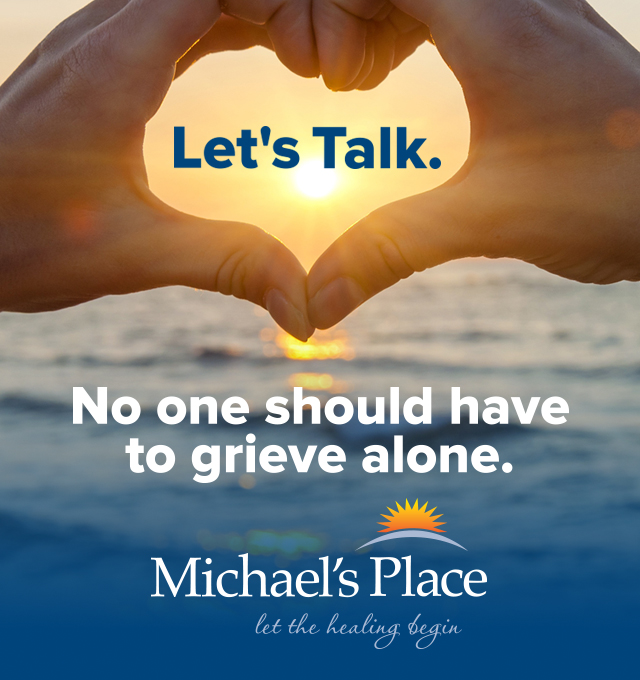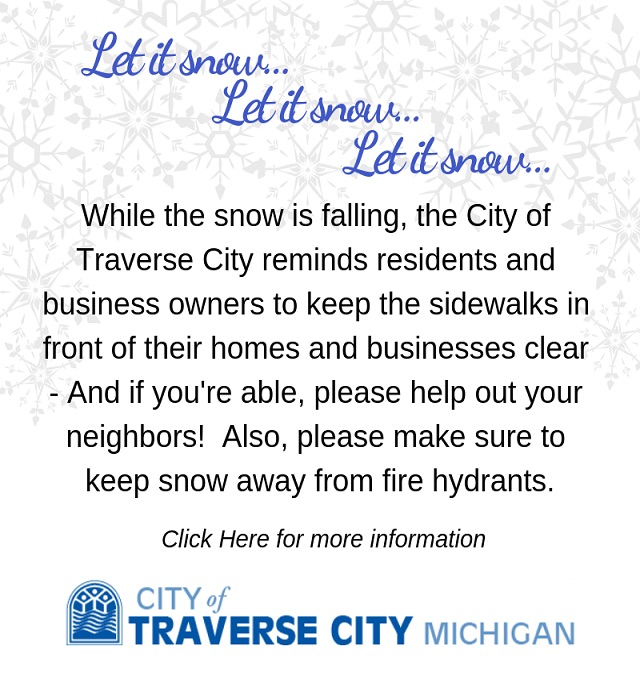 TC Planning Commission Eyes 2019 Projects, Priorities
Read More >>
Downtown TC Gift Certificate Sales Set New Record
Read More >>
NMC Hires Firm For President Search
Read More >>
StoryCorps, Michael's Place To Partner On New Program Recording TC Memories
Read More >>
Corrections Officer Charged
Read More >>
County Commissioners To Talk Controversial Library Appointment, Invocation Policy
Read More >>
Local Film And New Media Program Lands Statewide Acclaim
Read More >>
Eight Charities Share $453,000 From Swingshift
Read More >>
Grand Traverse Band's Economic Arm To Acquire Defense Contractor
Read More >>
Man Arrested For Throwing Snowballs
Read More >>