Sichuan Restaurant Coming To TC, Playa Bowls Opening Saturday, More Restaurant/Retail News
By Beth Milligan | Sept. 22, 2022
A new Sichuan takeout restaurant is opening in Traverse City, Playa Bowls will hold a grand opening for its new downtown Traverse City location this weekend, and more businesses are on the move in The Ticker's latest look at local restaurant and retail news.
Crocodile Palace
After a deal fell through this spring for Patrick and Michael Evans to take over The Dish Café space to open new restaurant Conifer, the brothers are regrouping – signing a deal to take over the former Habibi space next to Super 7 on Cochlin Avenue (pictured) with the goal of launching a Sichuan-focused takeout restaurant this fall.
Crocodile Palace, as the new eatery will be called, was first born as a one-night pop-up restaurant at The Little Fleet last December that drew big crowds and rave reviews for its Sichuan menu. Sichuan, a Chinese cuisine originating in the Sichuan Province, is known for its bold flavors and spices, including its liberal use of garlic, chili oil/paste, and Sichuan peppercorns. Michael Evans says the brothers – who were both born and raised in Traverse City before attending the Great Lakes Culinary Institute and working at multiple Michelin-starred restaurants – honed in on the cuisine because it's what they personally love to eat and offers an array of dishes not typically found in Traverse City.
"When you start to dive into it, it's technical: It has layers and layers of flavors," he says. "But it's also light. It's balanced. It's refreshing. You don't feel heavy after eating it. When you work in the hospitality industry, on your days off you're tired and want to eat something that's fulfilling, but doesn't make you want to take a three-hour nap." Patrick Evans says the menu at Crocodile Palace – whose quirky name is modeled after playful Chinese restaurants in San Francisco like Turtle Tower and Koi Palace – will feature several staples including Dan Dan Noodles, mapo tofu, smashed cucumbers with numbing oil, and cabbage and pork wontons with chili oil and vinegar. But the Evans also plan to offer several rotating and seasonal specialties – including dishes from other Asian cuisines, like Thai food – as well as a dessert option (such as egg puffs or mochi) and a selection of canned Asian beverages.
"We'll have a good amount of vegetarian options, and we'll be sourcing as locally as possible – understanding that certain ingredients you have to get elsewhere," says Patrick Evans. Even though the restaurant will be takeout-only due to its small size – with walk-in, phone, and online ordering available – the brothers are still undertaking a complete renovation of the space ahead of a planned early/mid-November opening. "Just because it's takeout doesn't mean people don't want the experience of walking in somewhere nice," says Patrick Evans.
In honor of places like The Little Fleet and The Cooks' House that offered the brothers pop-up space over the years, the Evans also hope to offer use of the Crocodile Palace to other rising chefs on off days for pop-ups (the restaurant will be closed Monday-Tuesday, with planned lunch and dinner service Wednesday-Sunday). "We want to have the space be communal and give back to the community that's gotten us to where we are right now," says Patrick Evans. The brothers add that it still remains a goal to open Conifer in Traverse City sometime in the future.
Playa Bowls
After several months of construction at the new Socks Construction building at 222 State Street near the Park Place Hotel, the development's new commercial tenants are preparing to open. Playa Bowls will hold a grand opening Saturday (September 24) at 11am offering free bowls and t-shirts to the first 50 customers. The national franchise chain, which started in New Jersey and now has over 100 locations nationwide, specializes in bringing "superfruit bowls to the masses using only the freshest, highest quality ingredients while providing an amazing in-store brand experience," according to the company's website.
In addition to açaí, pitaya, kale, coconut, banana, and chai pudding bowls, Playa Bowls will have oatmeal, fresh juices, smoothies, coffees, and cold-pressed juices, according to Amy Goldberg, who will operate the franchise with her husband Lee Goldberg. The company will donate 10 percent of revenue locally and partner with other downtown businesses on promotions. Playa Bowls will be located next door to Cousin Jenny's, which is moving down the street into the new building from its current location at the corner of State and Union. Cousin Jenny's owner Jerilyn De Boer says the restaurant is hoping to move into its new space at the end of October.
Other restaurant and retail news…
> The Workshop Brewing Company is on the hunt for a new restaurant partner as it winds up the first year of its incubator program. Archie's Food Truck has been serving food inside Workshop for the last year under an agreement that allows restaurateurs or food truck operators to have full use of the brewery's kitchen facilities and equipment with year-round exclusivity rights to sell food inside the taproom. Workshop also offers administrative and business guidance for operators who may not otherwise have the physical space or capital to operate downtown. Jon Petrie of Archie's Food Truck says the arrangement "provided much-needed structure and opened the door to several future opportunities" for his business.
According to Workshop owner Pete Kirkwood, a new restaurant operator will be selected to participate in the incubator program for one year starting in 2023, "with a potential to partner with the Workshop Brewing Company thereafter if both parties see a long-term fit in growing their businesses together" (interested applicants can email contact@traversecityworkshop.com). Kirkwood says Archie's last day "is still TBD and subject to change" as the two partners work together "to ensure a smooth transition to the next operator," adding that could occur in late winter or early spring. Kirkwood is also working toward another significant milestone: the opening of second taproom location Kingsley Local Brewing Company in downtown Kingsley. Six to eight weeks of construction still remain, according to Kirkwood, with permitting and inspections to follow – putting the brewery on target for a late fall opening.
> American House Wood Fired Pizza has closed its doors in Elk Rapids – potentially permanently. After recently transitioning to a counter-service restaurant model instead of a full-service dining room, the company posted on Facebook last week that the restaurant has closed for the season and is listed for sale. "Thank you for all your support throughout the years, we truly appreciate it," the post states. "We will keep you posted about reopening in the spring and/or the sale of the business."
> The Merchants Market Furniture & Vintage Finds is closing its Traverse City location on South Airport Road in Logan's Landing. In a Facebook post, the company wrote that "due to unforeseen roof repairs, we can no longer continue business at our current location in Traverse City." The company will be moving back to The Past To Present Emporium in Kalkaska to become the store's in-house furniture supplier. To assist in the transition, the TC storefront will be closed until October 3, then begin a liquidation sale for the month with posted hours of Monday/Wednesday/Thursday/Friday 11am-5:30pm and Saturday 11am-4pm. The company will completely vacate its Logan's Landing space by November 1, according to the post.
> Gordy's Place has reopened in Fife Lake under new ownership and a new name and brand. April LaMar is at the helm of the new Upper Bar & Grill at 108 East State Street in Fife Lake. "The Upper will continue to serve the Fife Lake area by providing food and spirits in the same comfortable atmosphere it always has," according to the restaurant's Facebook page. The menu features a variety of appetizers, sandwiches, burgers, salads, pizzas, and entrees like perch, steak, and chicken, plus a full bar. Upper Bar & Grill offers both dine-in and takeout service, with posted hours of Tuesday-Thursday 12pm-10pm, Friday-Saturday 12pm-2am, and Sunday 12pm-8pm (closed Monday).
> Finally, a new outdoor gift shop and hobby store has opened in Interlochen. Barb's Backyard Birds, launched by Steve Ezell and Dan Kerby, celebrated a grand opening earlier this month in Interlochen Plaza. The store offers bird seed, feeders, and houses, plus seasonal products and gifts for outdoor living spaces. Posted store hours are Tuesday-Saturday 10am-4pm and Sunday 9am-3pm (closed Monday).
Comment
Commissioners to Offer City Manager Position to Vogel
Read More >>
From Frenzy to Focus: Northern Michigan's Fall Real Estate Update
Read More >>
Grand Traverse State Bank To Be Traverse City's Newest Bank
Read More >>
Local NMC Students Traveled To Morocco Earthquake Epicenter Months Before Disaster Struck
Read More >>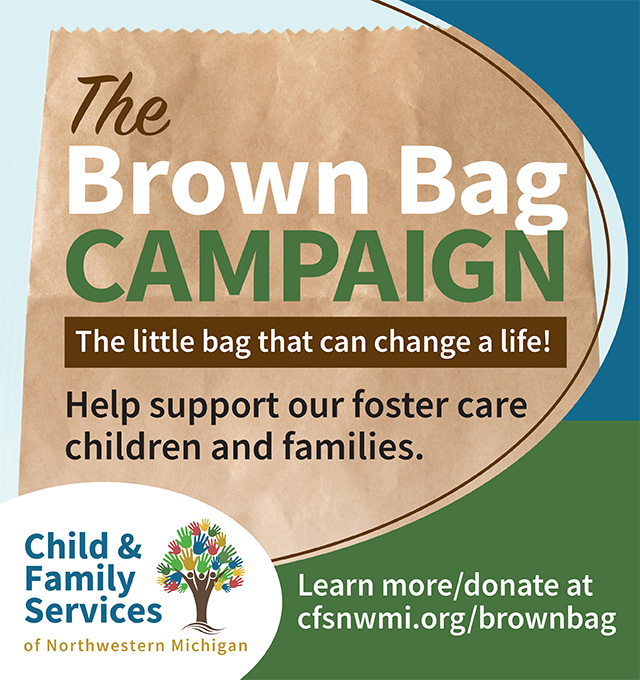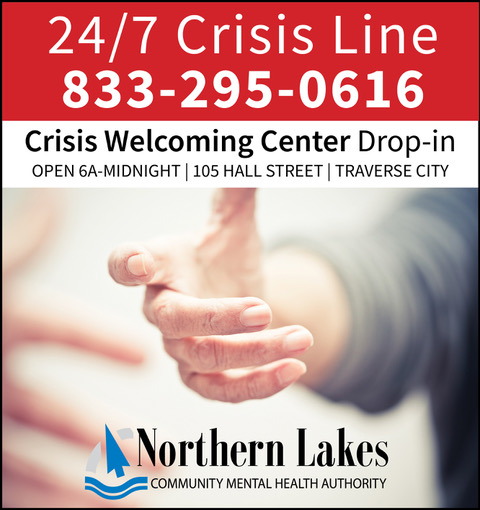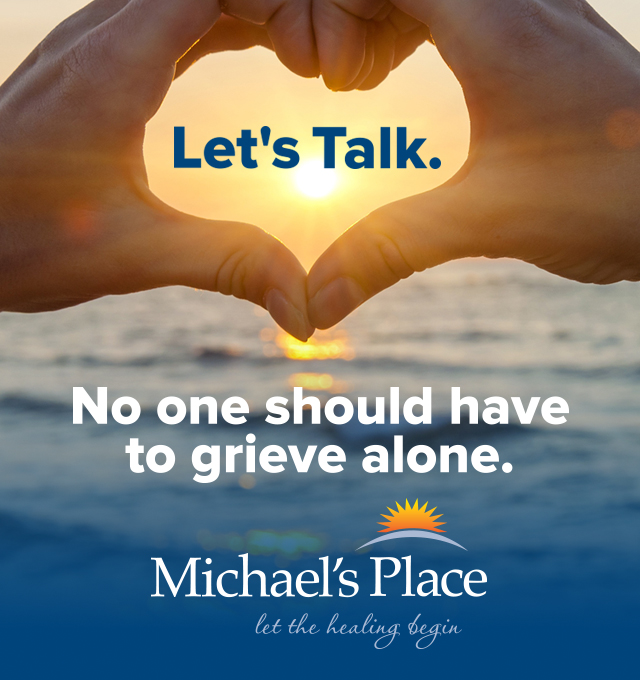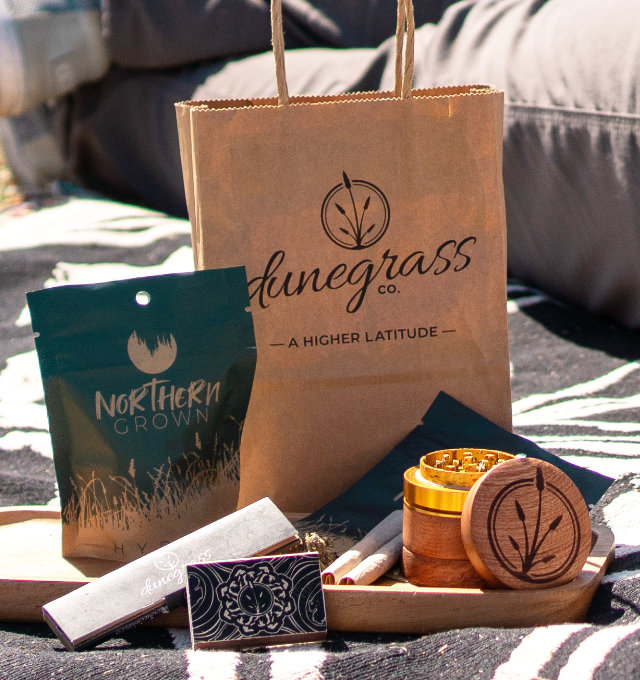 TC Curling Center Sweeps Past Expectations
Read More >>
Senior Services Take the Spotlight
Read More >>
Soon & McKeel Hagerty Launch New Foundation To Support Female Entrepreneurs
Read More >>
Two Hilton Hotels Planned for US-31/Three Mile Road Intersection
Read More >>
Peninsula Township Explores Becoming Charter Township
Read More >>
Your Fall Restaurant Guide
Read More >>
How Are We Doing? The Ticker Wants Your Opinion
Read More >>
Marentette Turns Down City Manager Offer
Read More >>
City to Talk PILOT Policy, Zoning Changes, Grandview Parkway Reconstruction
Read More >>
Local Homeowners Push Back Against Consumers Energy Over Tree Removals
Read More >>