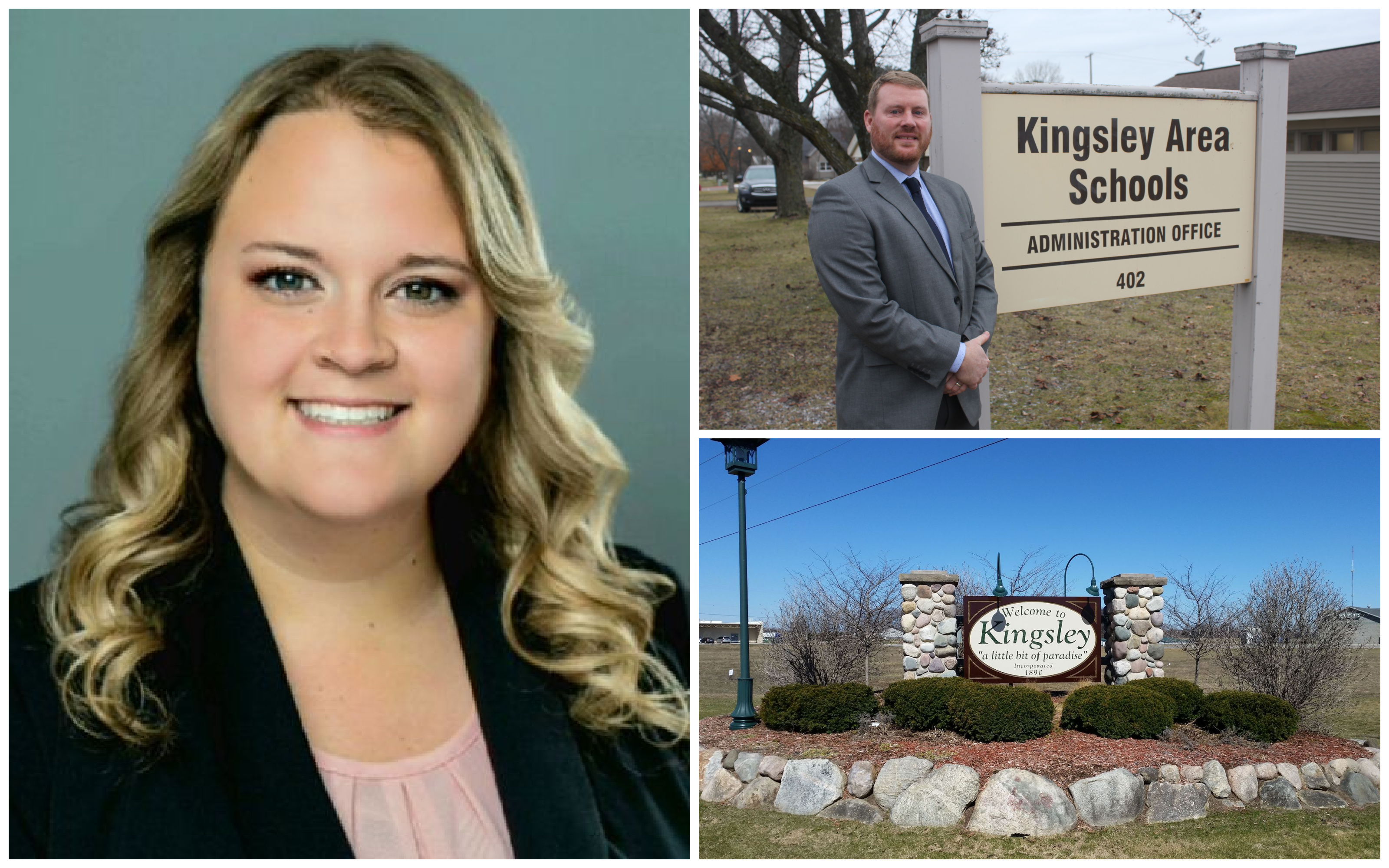 Kingsley's Big Year
By Beth Milligan | Jan. 4, 2023
A new village manager and new school superintendent. A $3 million lead pipe replacement project, $1.6 million park makeover, and nearly half-million-dollar street reconstruction. A new community brewpub opening, plus multiple restaurant and other business changes underway. Kingsley is set to have a banner year in 2023, with the community embracing transformational change and planning for the village's long-term future.
Leading the charge is new Village Manager Kaitlyn Aldrich, who took the reins from former manager Dan Hawkins at the end of 2022 (Hawkins stepped down to spend more time with family). Aldrich, who has a master's degree in public administration from Central Michigan University, was previously the planning assistant for the City of Traverse City and prior to that worked in the city's engineering department.
"City management is ultimately how I want to spend my career, and I've always been attracted to public service," she says. "But I didn't want to relocate my family. I coach volleyball here for TCAPS; we love Traverse City and the community. Opportunities (for city management) are few and far between in northern Michigan. So when Dan Hawkins announced his retirement, I was very eager to apply and put into practice what I spent six years studying and then working on at the city."
Aldrich is coming on board during a pivotal time for Kingsley. Just a few weeks into her tenure, Aldrich appeared before Grand Traverse County commissioners to plead the village's case for receiving $1.5 million in American Rescue Act Plan (ARPA) funding for a lead service line replacement project. The project – an unfunded state mandate – was already approved for a $1.5 million state grant, but construction bids came in over $3 million, leaving a significant funding gap. Kingsley's ARPA application had been ranked among the "Tier 2" projects for county funding – meaning it wasn't among the top recommended projects – but county commissioners nonetheless voted to allocate $937,500 to the village for the service line replacement following Aldrich's remarks.
Aldrich calls the funding a "game changer for our community," noting that Kingsley is only a population of roughly 1,600 people with an annual water budget of $850,0000. The service line replacement project, which will replace lead service lines to approximately 240 village businesses and residences, could cost more than three times that entire annual budget. "The only way Kingsley could get this project done is through grants or raising our water fees, and obviously we don't want to do (the latter)," Aldrich says. With most of the funding now secured, next steps will include rebidding the project this spring in the hopes of attracting more bidders and lowering costs. "We're 95 percent of the way there and feeling confident and ready to go," Aldrich says, adding that construction could begin by early summer.
Other major infrastructure projects are also on deck this year. The Michigan Department of Transportation will completely reconstruct South Brownson Avenue between M-113 and Fenton Street this spring, a project estimated to cost $478,000. Aldrich says work is expected to begin in April and take six to eight weeks, with the goal of completing the street by the end of May before the Adam's Fly Festival and Kingsley Market kick off in June.
Work could also begin by early summer on the planned transformation of Brownson Memorial Park. Kingsley was awarded a $1 million grant this fall from the Michigan Economic Development Corporation (MEDC) for the project, which will allow the village to add a new shared-use path, fitness equipment, upgraded playground features (including ADA-accessible and multi-sensory options), splash pad upgrades, and other landscaping and placemaking improvements. The total "bells-and-whistles" vision for the park comes in at $1.6 million, according to Aldrich. The village is required to put up a $111,000 local match to the MEDC grant, and Rotary has awarded another $50,000 to the project. Aldrich says right now Kingsley has a "fantastic" $1.2 million park project ready to go, but will continue to look for additional funding sources to "create the full community vision Kingsley residents were looking for," she says.
More changes are also on the village horizon. In addition to Aldrich, Kingsley will soon welcome another key community leader: a new school district superintendent. The Kingsley Schools board of education voted unanimously in December to hire Brad Reyburn following the departure of former superintendent Keith Smith, who received a controversial $700,000 buyout last year to resign. Reyburn, who most recently served as principal of Newaygo High School, has 11 years of administrative leadership experience and has worked as an elementary and middle school principal. According to Interim Superintendent Jason Stowe, the school district has just finalized a contract with Reyburn – which will be posted next week in a district transparency report – and will officially welcome Reyburn to the role starting February 1. Stowe will remain in his interim role until then. "Kingsley is super excited about having Brad join the team, and we can't wait for him to get started," Stowe says.
In addition to leadership changes and infrastructure projects, Kingsley's commercial sector is also undergoing a significant revamp. Owner Pete Kirkwood says he's waiting on final inspections to open the new Kingsley Local Brewing Company on Brownson Avenue, estimating the community brewpub could open within the next few weeks. In addition to restaurateur Brian McAllister of Hofbrau taking over the former Judson Market & Restaurant space and potential tenants being interviewed for the former J. Wall Diner space, The Ticker's sister publication Traverse City Business News reports that the former car wash on Clark Street and the Kingsley Lumber building on Brownson – which could be vacated in the near future if the lumber company relocates – could also soon host new businesses. The former Pugsley prison is also on the market, a $3.95 million listing that could – if the right buyer comes along – eventually lead to a massive redevelopment of the abandoned site.
With so many changes underway, Aldrich – working with other community leaders like new Kingsley Village Council President Mary Lajko – says her main focus for 2023 is plotting a clear path for future community growth. "Kingsley lacks some foundational visionary plans," she says. "Our master plan needs a complete rewrite, so that process has started in its early steps. Our capital improvement plan is also outdated. In small communities like Kingsley, we don't have a lot of staff, so this is common. We don't have a full-time planning director or zoning administrator. But in Mary and I's conversations, it's become clear that Kingsley needs these long-term visionary plans and community engagement so that when new opportunities come along, we can hit the ground running."
Aldrich adds: "Kingsley right now is in a transformative stage. But I don't want it to be a one-and-done. We want to make sure that how we want Kingsley to look in 20 or 30 years is reflected in the type of investments and business opportunities we welcome to the community."
Pictured: Kaitlyn Aldrich (left), Brad Reyburn (top right), Village of Kingsley sign (bottom right)
Comment
Commissioners to Offer City Manager Position to Vogel
Read More >>
From Frenzy to Focus: Northern Michigan's Fall Real Estate Update
Read More >>
Grand Traverse State Bank To Be Traverse City's Newest Bank
Read More >>
Local NMC Students Traveled To Morocco Earthquake Epicenter Months Before Disaster Struck
Read More >>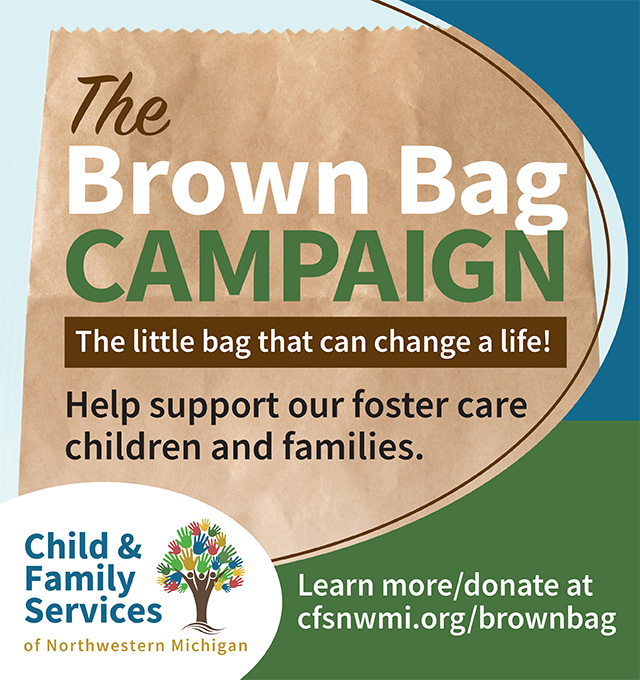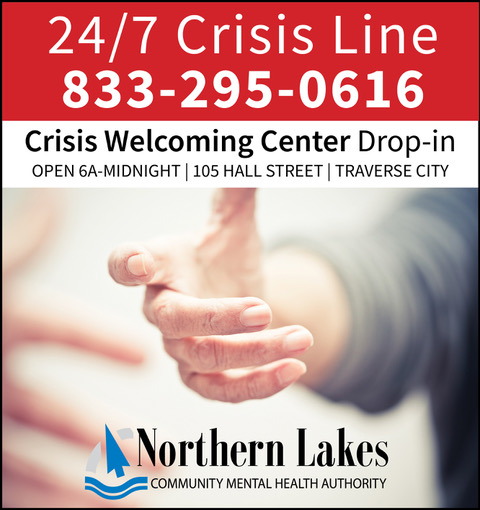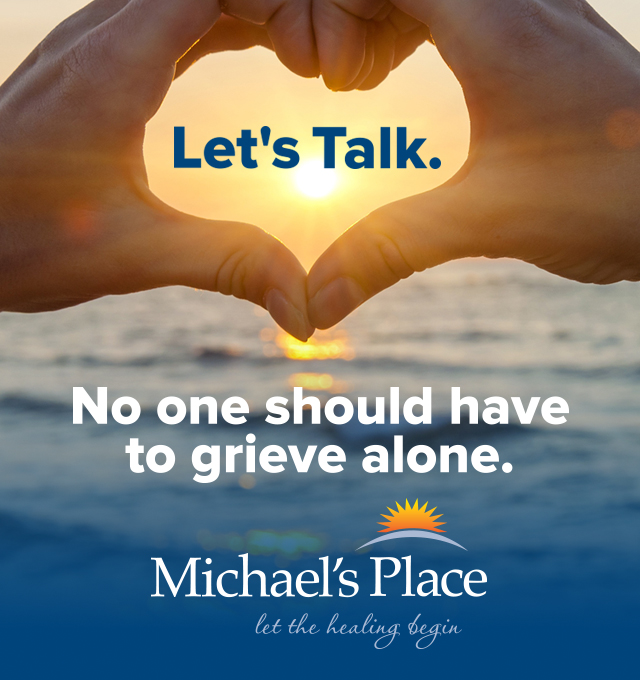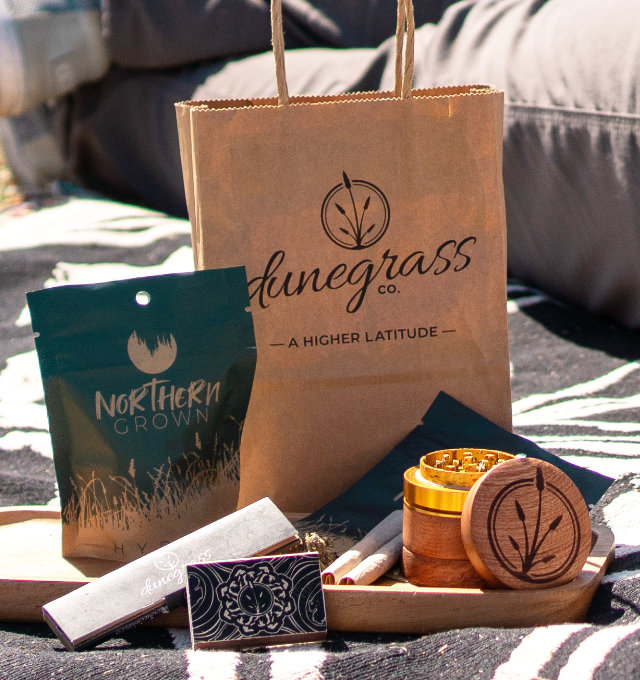 TC Curling Center Sweeps Past Expectations
Read More >>
Senior Services Take the Spotlight
Read More >>
Soon & McKeel Hagerty Launch New Foundation To Support Female Entrepreneurs
Read More >>
Two Hilton Hotels Planned for US-31/Three Mile Road Intersection
Read More >>
Peninsula Township Explores Becoming Charter Township
Read More >>
Your Fall Restaurant Guide
Read More >>
How Are We Doing? The Ticker Wants Your Opinion
Read More >>
Marentette Turns Down City Manager Offer
Read More >>
City to Talk PILOT Policy, Zoning Changes, Grandview Parkway Reconstruction
Read More >>
Local Homeowners Push Back Against Consumers Energy Over Tree Removals
Read More >>