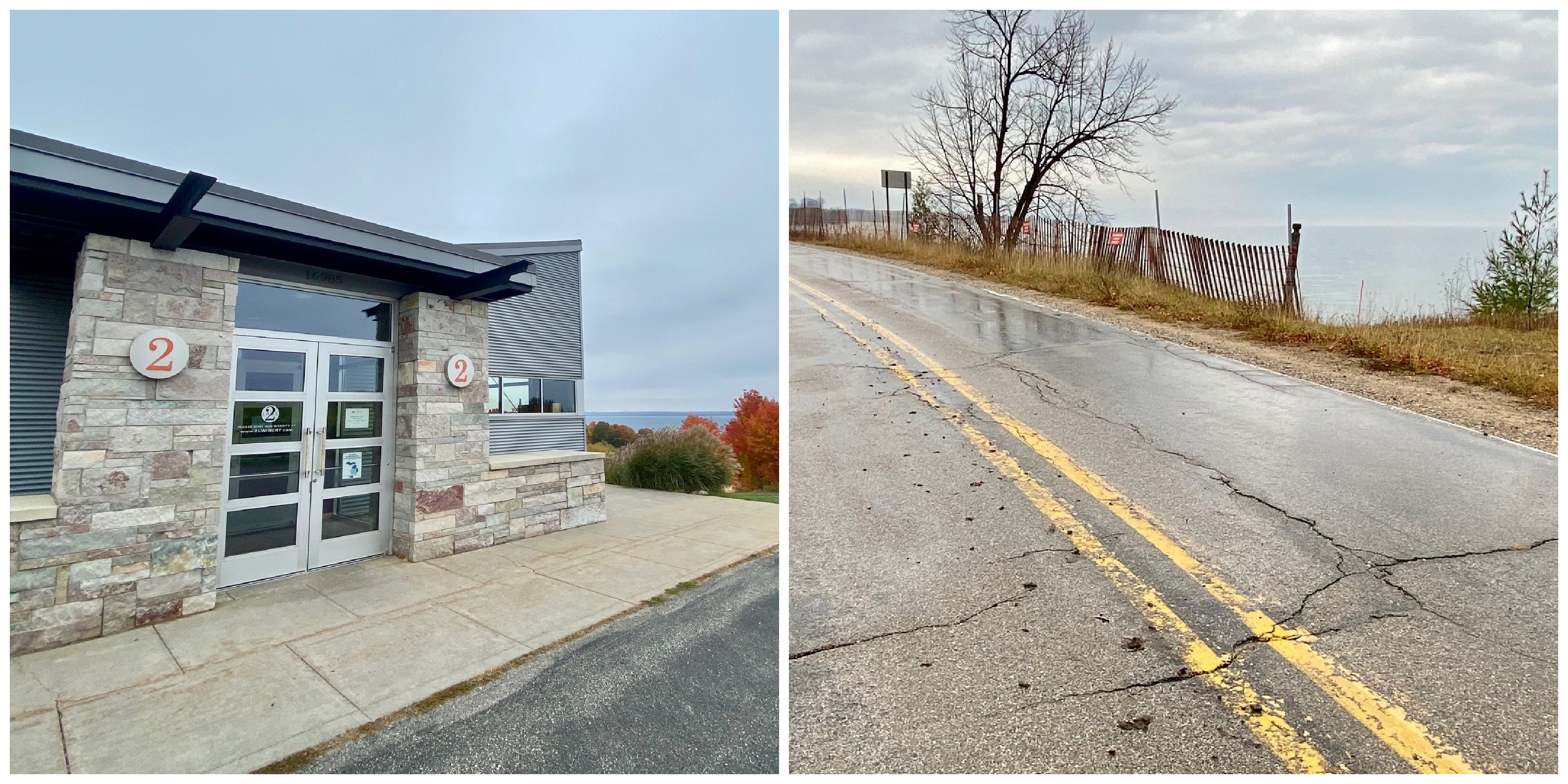 Peninsula Township Updates: Winery Lawsuit, More Deputies, Bluff Road/Erosion Issues
By Beth Milligan | Sept. 23, 2021
Following a recent packed Peninsula Township meeting in which residents pressed officials for details on an ongoing mediation process with the Wineries of Old Mission Peninsula (WOMP), the township board has agreed to host a community informational session on October 6 at 7pm at St. Joseph Catholic Church. The Ticker has the latest on the WOMP lawsuit and other Peninsula Township updates, including the hiring of a second deputy to patrol the township, the search for a township planner, and erosion issues plaguing Bluff Road and several other roadways.
Winery Lawsuit
Peninsula Township and the Wineries of Old Mission Peninsula have entered a mediation process to try and resolve a federal lawsuit filed by WOMP last fall alleging that the township's zoning laws restrict the wineries in unfair and unconstitutional ways. Following five mediation sessions, township trustees went into closed session at their board meeting last week to discuss a proposed settlement agreement with WOMP. That move alarmed Protect the Peninsula, a citizen group that has been seeking to intervene in the lawsuit – though the courts have not yet ruled on that request – and whose members were among a crowd of over 75 residents who showed up at the board meeting.
Sound and streaming issues hampered the meeting, adding to residents' frustrations about not having an opportunity to weigh in before the township potentially reached a settlement. Protect the Peninsula issued a statement calling for a "full open public discussion about any winery rule changes the township is considering before the township votes on loosening them. While we appreciate the difficult task in front of the township board and realize a good settlement for all is possible, these are huge public policy issues for everyone on the peninsula. A public process will better serve all parties and avoid backlash from a secretive negotiation with unexpected or unsatisfactory outcomes. As residents and taxpayers, we deserve to know what is happening in our community and have a voice."
Following their closed session, trustees agreed that because one board member was absent and they wanted to have input from all trustees before approving an agreement, they would delay taking action. The board also agreed to host a community information session on October 6 prior to the next board meeting to hear public input before voting on a settlement. Township Supervisor Rob Manigold says trustees are legally prohibited from discussing the details of mediation sessions publicly, but will listen to and attempt to address any resident concerns at the meeting. "We will go point by point through the counts from the wineries, and people will be able to give their opinions on them," he says.
Manigold says he's hopeful all parties can come to an agreement – circumventing costly litigation that the courts have urged Peninsula Township and WOMP to try and avoid. However, Manigold also acknowledges that numerous residents have weighed in with worries that a settlement will lead to loosened rules for wineries and a growth in traffic and events. "There's a lot of concern that's coming out right now from people who live next door to these wineries," he says. "I think we have to remember that we're all neighbors out here. We've got to respect each other. Hopefully we'll come to a resolution. We're a community, we'll get through it somehow."
In other Peninsula Township news…
> Trustees last week unanimously agreed to pay for a second deputy to patrol Peninsula Township. The township contracts with the Grand Traverse Sheriff's Office for one community police officer right now, but agreed to pay another $86,000 annually for a second CPO to achieve seven-day-a-week coverage on Old Mission, including some evenings. "There were a lot of concerns on social media about speeding, and it was just getting to the point where we thought it was time," says Manigold. The township has a $300,000 surplus in its general fund, according to meeting minutes, which will help pay for the contract. Trustees approved hiring the CPO on a two-year contract to start. Manigold notes that with "lean" staffing at the Sheriff's Office, it could be a few months before the second deputy is hired and on the road.
> After recently considering merging Peninsula Township's zoning and planning departments, trustees decided to keep the departments separate. However, the township is still on the hunt for a new planner – and is about to restart its search process. Manigold says the township was in negotiations to hire finalist Eric Wedesky – a professional planner who has worked for organizations in Miami, Toronto, and the Eastern Upper Peninsula – but Wedesky decided not to take the job. The township is reposting the position in the hopes of attracting a new crop of candidates.
> Following a record summer for rain in the Traverse City area, Peninsula Township is battling erosion issues along several roadways. A half-mile stretch of Bluff Road that's been closed for over a year due to erosion is still unavailable for public access, with the Grand Traverse County Road Commission (GTCRC) working with consultant GEI to determine possible solutions and cost estimates to address the corridor. According to GEI, Bluff Road faces two major challenges: erosion from wave action on the beach side, especially when lake levels are high, and surface water running down the hill on the residential side of Bluff Road. Thick clay in the hillside soil prevents water from naturally seeping into the ground, instead forcing it to flow horizontally under the road, further contributing to erosion.
At GTCRC's August 26 meeting, a GEI consultant estimated it could cost between $1 million and $1.5 million to put in rock reinforcing along 1,500 feet of the road – a price tag that doesn't include the additional cost of getting equipment down into the destabilized area of Bluff, according to meeting minutes. A second phase of work would still be needed beyond that to address runoff water coming down the hillside. While GTCRC is still going through its review with GEI, the Mission Hills Homeowners Association expressed frustration in a recent letter to township trustees that the Road Commission "has refused to conduct any low-cost preventative measures to relieve surface water along the affected area" and has attempted "to shape public perception as to the lack of feasible solutions to reopening Bluff Road, yet those solutions exist and should continue to be explored." Township trustees accordingly voted last week to pass a resolution calling on GTCRC "to fulfill its statutory duties to repair and reopen Bluff Road to restore the critical north-south access it provides to members of the public, which GTCRC serves."
In addition to Bluff Road, erosion issues continue to be a problem in other areas of Old Mission, including Center Road. Crews finished work Wednesday on a slope restoration project toward the south end of Center Road along East Grand Traverse Bay, a project that required a temporary traffic signal to be installed to maintain one lane of traffic around the construction site. The $98,270 project was handled as a "pass-through" project by GTCRC, meaning the state will fully reimburse the Road Commission for project costs. Areas further north on Center Road, as well as a site on Smokey Hollow Road, also have recurring erosion issues. "With the rain we've had, we have spots that are breaking free and letting loose," says Township Director of Zoning Christina Dereen. "There's been so many of them."
Comment
From Labor To Race Relations To Grasshoppers, Traverse City Had A Rough Time 100 Years Ago
Read More >>
Driver Shortage Now Causing Drastic Measures At TCAPS
Read More >>
This Realtor Can't Find Enough Houses To Sell. So He's Building His Own.
Read More >>
NMC Tabs Its New VP For Strategic Initiatives
Read More >>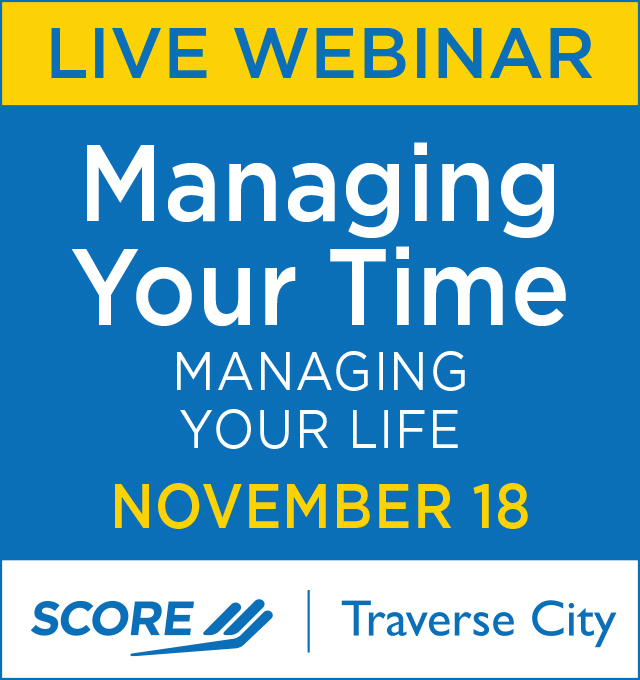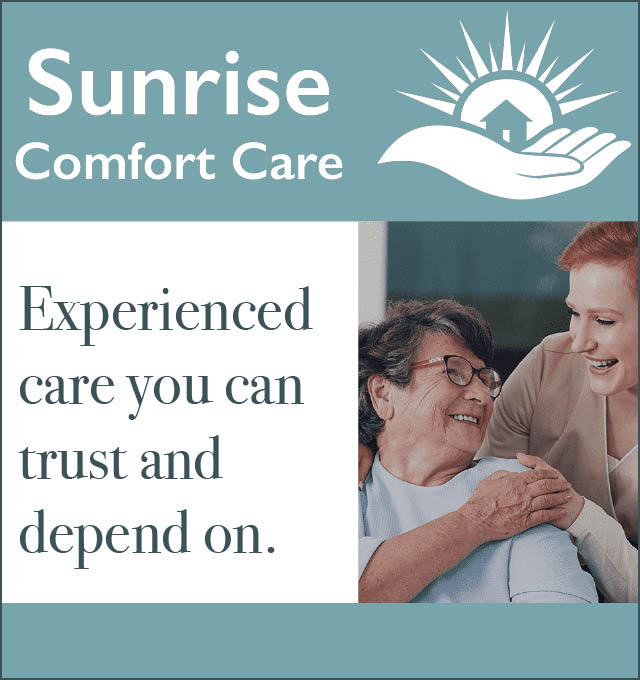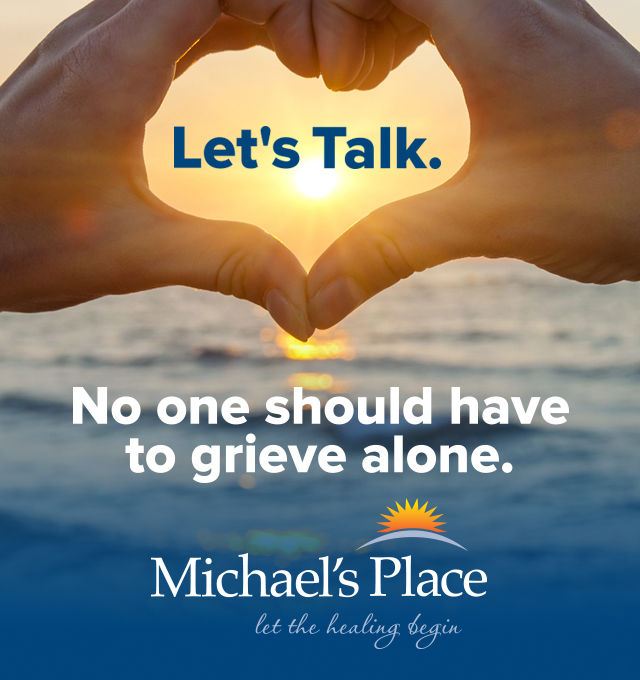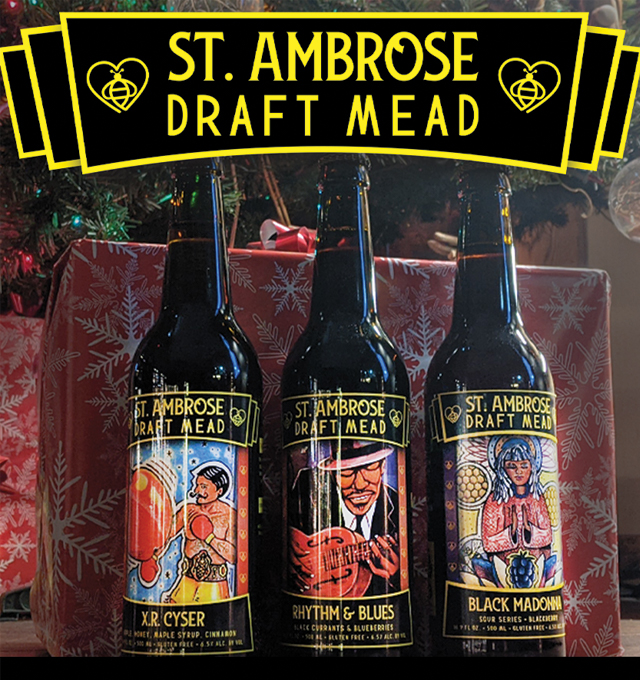 Stakes Get Higher For Short-Term Rental Debate
Read More >>
Crew Lands Annual Honor From TART Trails
Read More >>
Schools' Mask Mandate Debate Lands In Courtroom
Read More >>
Garfield Township To Vote On 216-Unit Apartment Complex, Medical Clinic
Read More >>
Making Connections: City Completes $7.7 Million In Sidewalk Work In Five Years
Read More >>
Stalled Construction Projects See New Signs Of Life
Read More >>
Two Lawsuits Could Shape Future of Recreational Marijuana, Building Heights
Read More >>
TCPD Appoints New LGBTQ Liaison
Read More >>
14th Annual Freshwater Summit Coming To Traverse City This Month
Read More >>
Pride Week Coming To TC This Week
Read More >>