City Commission Decisions Coming On Coal Tar Ban, Setbacks, Front/Madison Stop
By Beth Milligan | Jan. 18, 2020
Decision time is looming for Traverse City commissioners on several topics long under review, including enacting a citywide ban on the use of coal tar sealants, approving new setback rules requiring buildings to be set further away from the road along major corridors, and making permanent a temporary four-way stop at the intersection of Front and Madison streets. Those issues and several more will be on the commission's agenda Tuesday - a meeting taking place a day later than usual due to the Martin Luther King Jr. Day holiday.
Commissioners Tuesday will consider scheduling a February 3 enactment vote for a new policy banning the use of coal tar sealants citywide. The city has already banned its own departments from using such products, which are typically used in paving driveways, parking lots, and roads and contain hazardous chemicals linked to elevated cancer risks and other adverse human health and environmental effects. Commissioners have expressed an interest in expanding the ban to apply community-wide, including preventing private contractors from using coal tar sealants and retailers from selling them.
After studying the legal implications of such an ordinance and soliciting input from the Watershed Center Grand Traverse Bay, city staff have prepared a proposal for commissioners to approve. The policy includes a "robust education campaign," according to City Attorney Lauren Trible-Laucht, to "help residents and business owners know what is prohibited under the ordinance and how it poses a threat to our community." Pavement sealing products containing coal tar, coal tar pitch, coal tar pitch volatiles, refined tar, or other variants of those chemicals will be banned. The city plans to contact product distributors, home improvement stores, hardware stores, pavement associations, major parking lot owners, and other affected companies - including those throughout Michigan - to notify them of the ban. Homeowners would also receive notification that such products cannot be used for driveway or other property improvement projects.
The new policy also includes registration and penalty rules, added to address commission concerns about how the ordinance will be enforced. All commercial sealer product applicators will be required to register with the city before applying sealants on paved surfaces in city limits, a one-time process that requires companies to verify the types of products they use and agree to comply with the city ban on coal tar sealants. Any person or business found violating the policy faces a penalty of $500 per day.
Commissioners will also consider approving changes to the city's setback rules Tuesday, requiring buildings along major corridors to be set further away from the road. The new rules would affect US-31, M-37, M-72, M-22, Garfield Avenue, Fourteenth Street between Division Street and Cass Street, and Eighth Street between Union Street and Munson Avenue. The city's current ordinance allows buildings to be situated as close as two-and-a-half feet off the road in some areas – crowding pedestrians close to busy highways and offering little space for infrastructure amenities like benches, sidewalks, and trees, according to City Planning Director Russ Soyring. The new proposed rule changes state that for the corridors in question – which generally have right-of-ways under 100 feet wide – buildings must be set back either the distance already established for that district or at least 19 feet from the back of the curb, whichever is greater. Since most five-lane roads typically take up 60 feet, that would leave roughly 20 feet on either side of the corridor for sidewalks and trees, as well as snow storage in the winter.
Commissioners Tuesday will consider making permanent a temporary traffic order that created a four-way stop at the intersection of West Front and Madison streets. While the stop has generated backlash from drivers - particularly those commuting in and out of downtown Traverse City from the west side of town - commissioners have expressed their willingness to continue the intersection design as a traffic-calming measure offering safe routes across West Front street for neighborhood pedestrians and cyclists. According to City Engineer Tim Lodge, while commission approval would make the four-way stop permanent, the motion "requires that (the design) be reviewed with the city commission no later than January 16, 2021." He adds: "Of course, at any time, the city commission may rescind or alter a traffic order."
Other traffic orders commissioners will be asked to vote on this week include installing "School Stop For Pedestrian In Crosswalk" signage on Garfield Avenue at the northern crosswalk at the Washington Street intersection, installing "No Parking" signs on the east side of Wadsworth Street from the north sidewalk ramp to the south sidewalk ramp at Fifth Street, removing "No Parking" signs to allow additional parking on the west side of Davis Street near Munson Avenue and Beadle Street, and installing "2 Hour Parking" signs on the east side of Davis Street.
Also at Tuesday's meeting…
> Commissioners will vote to approve paying $285,000 to the Great Lakes Fishery Commission as part of the FishPass project planned for the Union Street Dam site. The funds would cover costs for replacing and relocating the city's existing water main at the dam site. City Manager Marty Colburn notes the Great Lakes Fishery Commission is in the process now of "obtaining and acquiring funding commitments for the estimated $18-$22 million cost for the majority of FishPass' construction." The city's agreement related to its $285,000 contribution states that if watermain costs come in below that figure, the city will be refunded the difference; if the final total is higher than $285,000, the city will be required to make up the difference.
> Commissioners will consider changing the city's policy for closing streets for film production shoots. City Clerk Benjamin Marentette says that when Michigan legislators approved film tax incentives in 2008, communities including Traverse City created ordinances designed to be film-friendly, such as allowing filmmakers to easily close down streets. But after the film tax program was gutted, the need for "streamlined approves and process(es)" also disappeared, says Marentette. In recent years, the city has experienced film shoots "where the streamlined approval process has caused issues with business" and communication with the city or nearby property owners hasn't occurred. Marentette is recommending requiring filmmakers to obtain a street use permit to close down streets, which would require support from at least 50 percent of nearby affected properties and allow the city to put conditions on permits or reject requests when they pose a public safety issue. Marentette cites as an example film shoots involving fake guns, where the public or property owners may not realize that a film shoot with props is taking place. "This is just one example of when proper communication and notification isn't required (currently and) we can run into substantial safety issues," Marentette says.
> Commissioners will consider approving a $292,406 contract with Corby Energy Services to install a liner into a 24-inch sanitary sewer on East Front Street. An evaluation of the sewer found that "a large amount of ground water is infiltrating into the pipe," according to City Director of Municipal Utilities Art Krueger, increasing flow to the city's wastewater treatment plant. Installing the pipe liner will seal off infiltration and extend the life expectancy of the pipe for another 50 years. The project, which also includes a separate $25,450 contract with Hubbell Roth and Clark for engineering services, is expected to be paid for with city sewer funds and will be completed by the end of May.
> Finally, commissioners will choose three of their own members to serve on a committee with three Traverse City Downtown Development Authority (DDA) members to interview citizen candidates to sit on a newly created Development Area Citizens Council. The Council will make recommendations about extending the DDA's tax increment financing (TIF) 97 district. To serve on the Council, residents must live within the TIF 97 district, be at least 18 years old, and "be willing to meet and review the proposed plan/extension and submit comments and a recommendation to the DDA and city commission," according to DDA CEO Jean Derenzy. The Council is required to be formed and to provide input before the DDA and city can move forward with public hearings and ultimately a vote this year on whether to extend TIF 97 past its 2027 expiration date.
Comment
Top 10 Businesses Advance In Scale Up North Awards
Read More >>
Eighth/Boardman Light To Be Installed; Some Night Closures Planned
Read More >>
Is TC Ready For Coronavirus? From Hospitals To Schools To Airports, Local Experts Talk Preparation & Advice
Read More >>
No Winter Comedy Fest This Year
Read More >>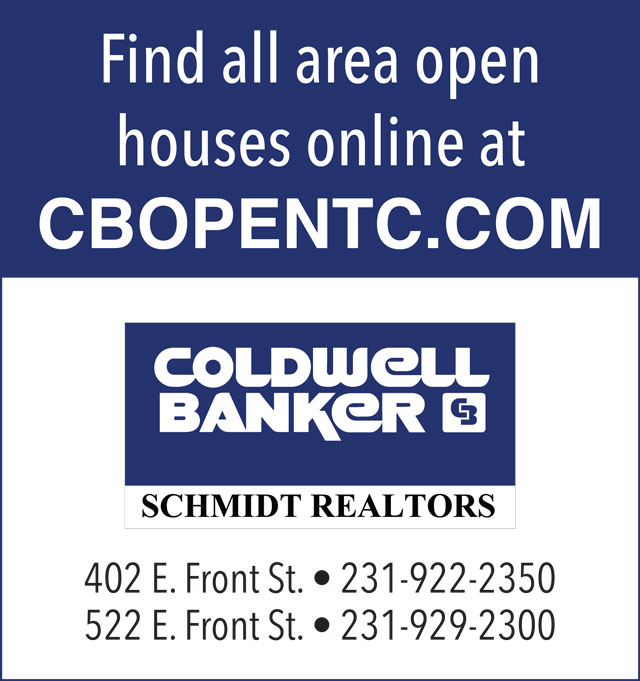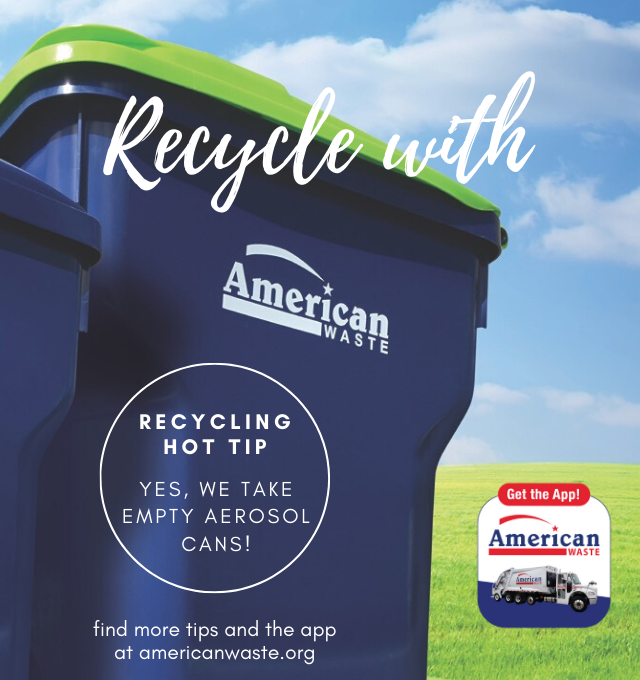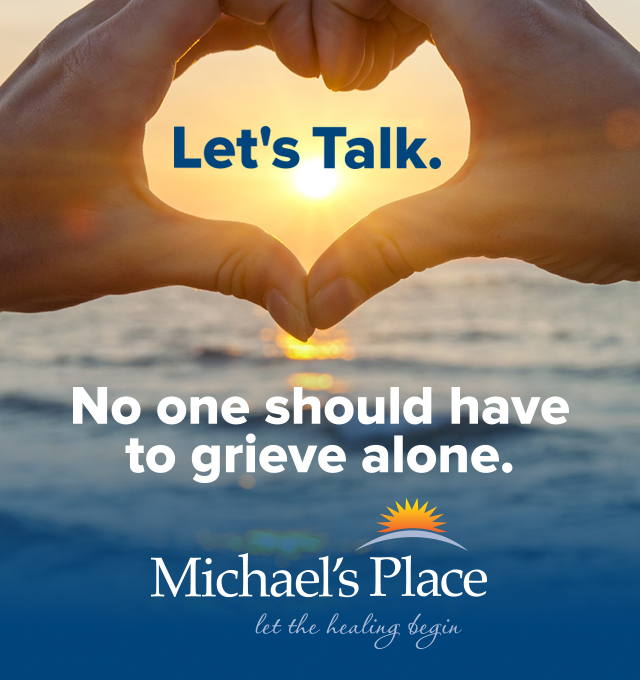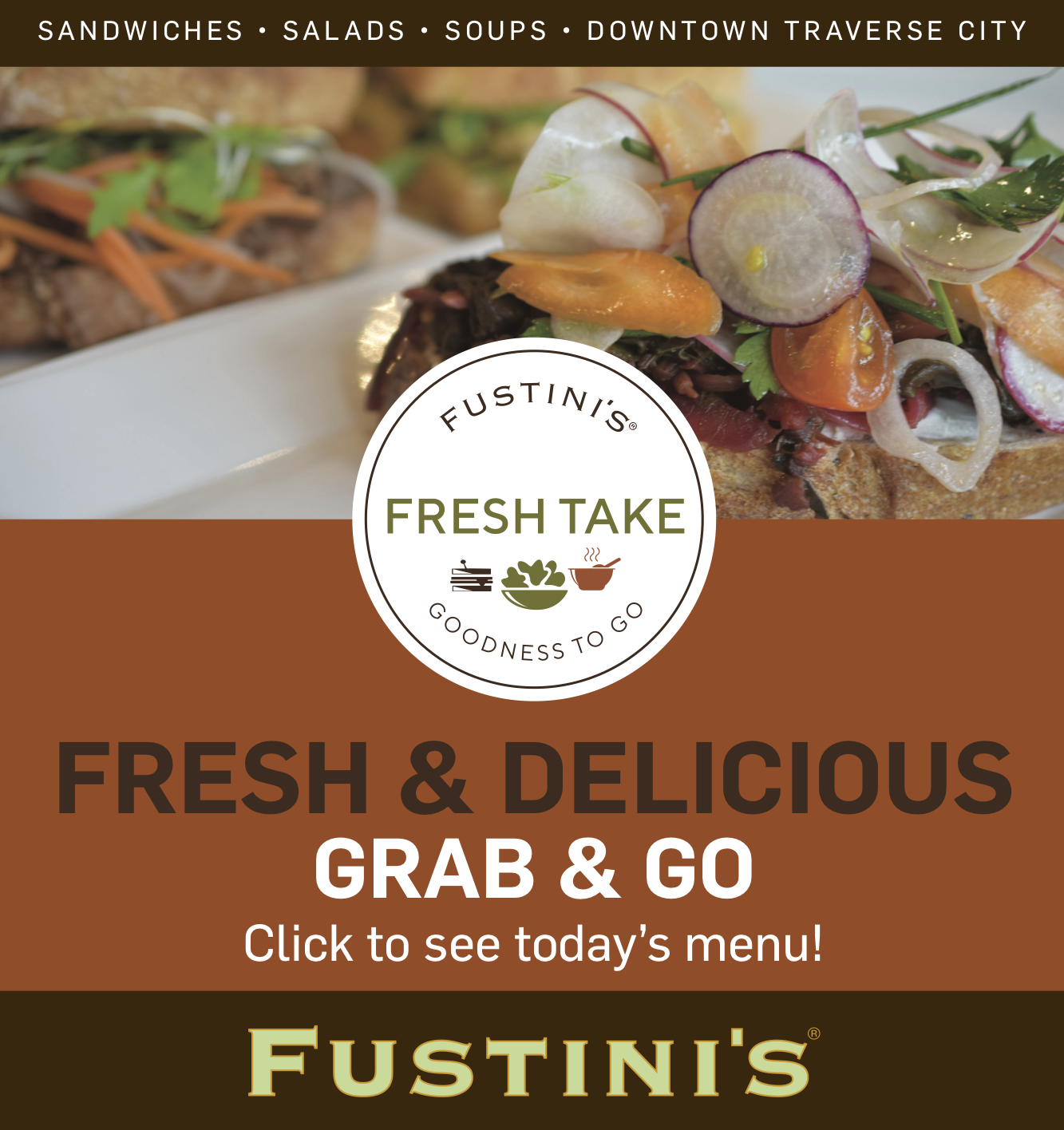 First City Roundabout Planned, Plus Mixed-Use Development Proposed For West Front
Read More >>
Patient Information Compromised In Munson Data Breach
Read More >>
Garfield Township Commits Additional $200K To Boardman Lake Trail; Construction On Track For Summer
Read More >>
Kingsley To Survey Residents In Order To Qualify For Grant Funding
Read More >>
Collective Soul, Everclear To Perform At National Cherry Festival
Read More >>
Traverse Connect Announces 25 Award Finalists
Read More >>
Dan O'Neil Announces Run For 104th State House District
Read More >>
Resort Launches All-New Entertainment Center, With Axe Throwing, Bowling, Escape Room
Read More >>
Five Injured In Mayfield Township Crash
Read More >>
Sports Betting Coming To Traverse, Leelanau Casinos
Read More >>